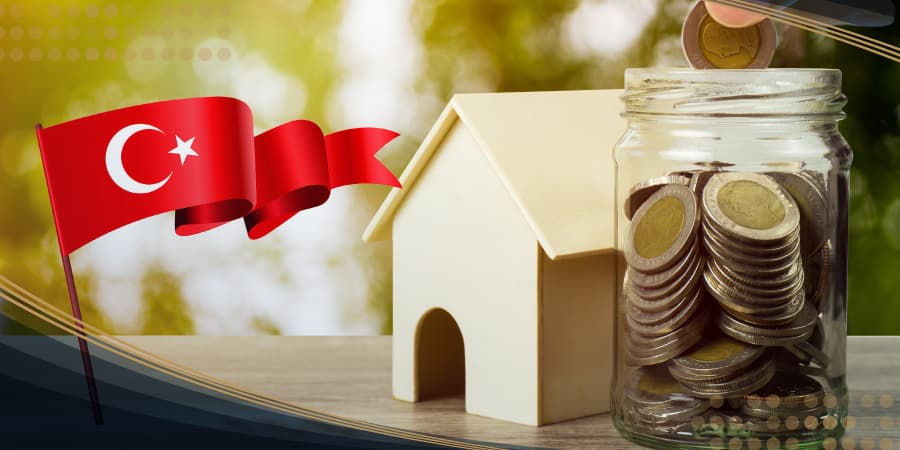 Created :
2023-03-08
Updated : 2023-11-03
Turkey is a country that ranks high in real estate purchases in the world. Many people wonder about house prices in Turkey. Factors such as amenities, location, size, builder reputation, and proximity to transportation, affect house prices in Turkey.
For example, house prices in Istanbul may differ from those in Sivas. However, the average house prices in Istanbul are 200,000 dollars and above for new 2-3 bedroom houses. We can say that this price is in İzmir, the city of Antalya, Muğla, Bodrum, and Alanya the same. House buyers must pay fees in official documents in addition to the house price.
What are the Property Expenses in Turkey?
According to the Housing Sales Statistics of the Turkish Statistical Institute, the rate of foreign nationals buying a house in Turkey has been on the rise since 2015.
While 22,428 foreign nationals bought a house in Turkey in 2017, this figure increased to 40,044 in 2018. As a result, the cost of real estate has also become a question.
These expenses are listed below:
Real Estate Agent Fee: Istanbul Property does not take any fee from the buyer.
Notary and Translator Fee: If one of the parties does not speak Turkish, a sworn translator.
Title Deed fees: To aquire the title deed of your apartment, you must pay a percentage to the Turkish government. This percentage varies from one property to another and can be anything from 2% to 6% of the agreed price of the apartment.
Earthquake Insurance (DASK): Earthquake Insurance policy for houses also changes according to the property
VAT (Value Added Tax: The VAT prices depend on the property and it's around 1% - 8% - 18%.
Subscription Fees: There are some subscriptions for natural gas, water, and electricity in Turkey. The payment will be made by the property owner.
What are the Additional Costs of Buying a Property in Turkey?
Some expenses may occur when it's necessary, such as attorney's fees, etc.
Which Regions in Turkey are the Best for Buying Property?
Many of Turkey's cities are the best for buying property.
The regions in Turkey the best for buying are listed below:
What Should Be Considered While Buying Real Estate in Turkey?
There are many things to consider while buying real estate in Turkey, such as:
Make sure to inquire about the title deed registration
License
Earthquake risk of the house
Real estate market certificate from the municipality
Compulsory Earthquake Insurance (DASK) policy
Real estate valuation report
Make an agreement with a perfectly reliable intermediary company.
What is the most Reliable Real Estate Company in Turkey?
If you're planning to move or invest in any country, you'll need to find a reliable real estate agent once you've made your decision. But how do you do that?
Here are a few tips:
Ask for recommendations from friends, family, or colleagues. People you trust are likely to give you good recommendations for real estate agents they've worked with in the past.
Look for agents who are licensed and insured. This will help protect you in case something goes wrong.
Interview multiple agents before you choose one. This will give you a chance to get to know their different personalities and working styles, and to find one that you're comfortable with.
Make sure the agent has experience in the area where you're looking to buy or sell real estate. This will ensure that they have a good understanding of the market and can help you find the best possible property.
Why Choose Istanbul Property?
Istanbul Property is a leading real estate company in Turkey with over 14 years of experience and thousands of satisfied customers. We offer a wide range of services, including:
Online sales
Online consultancy
After-sales support