More Than +3256 Client
Because we see you as our family member, your happiness is important for us!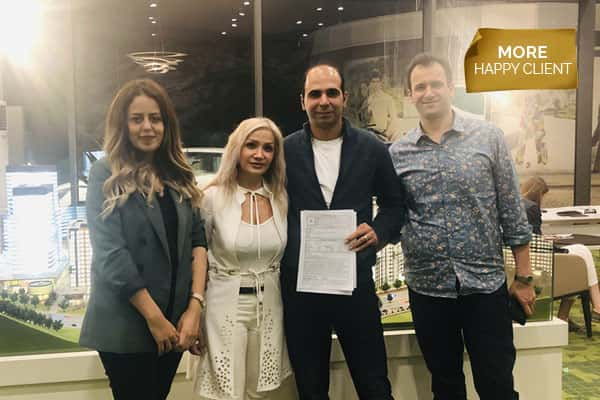 Doctor, Iran Mehdi Kamuran
"
I choose to obtain Turkish Citizenship by buying a property in Turkey. I now own the property I desire, and will get citizenship soon.
"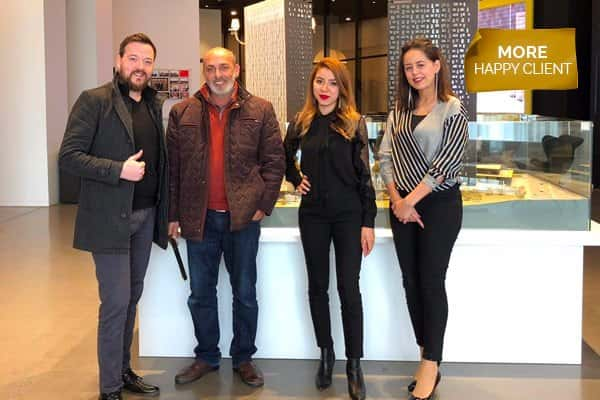 Accountant, Jordan Ahmed Nasir
"
I was staying in America with my family and then decided to settle in Turkey. I contacted the company which helped me in selecting the right property investment.
"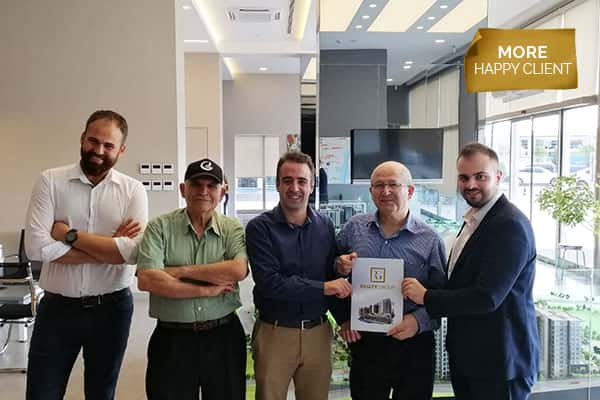 Lawyer, Iran Jamshid Aras
"
Being a Turkish Citizen was a dream of mine , this dream is achieved now, after purchasing a property for $400,000, thanks to the experience of the consultant who accompanied us during the selection process.
"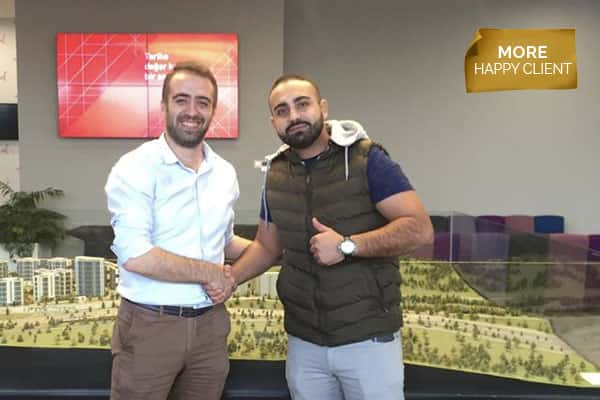 Engineer, Saudi Arabia Adam Najeeb
"
I got to know the company through an online advertisement, I contacted them, and they were in contact with me the whole time. During my last visit to Turkey, I bought a property in the center of Istanbul, through the advice of your real estate expert.
"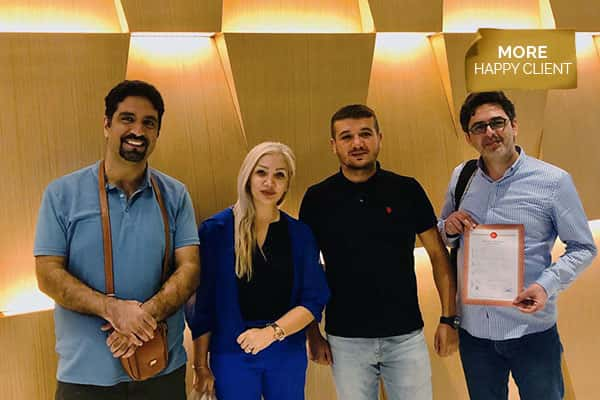 Businessman, Qatar Saeid Murjan
"
It was a precious moment when I received my new home's title deed, all the credit goes to your company's people who assisted me during this entire journey.
"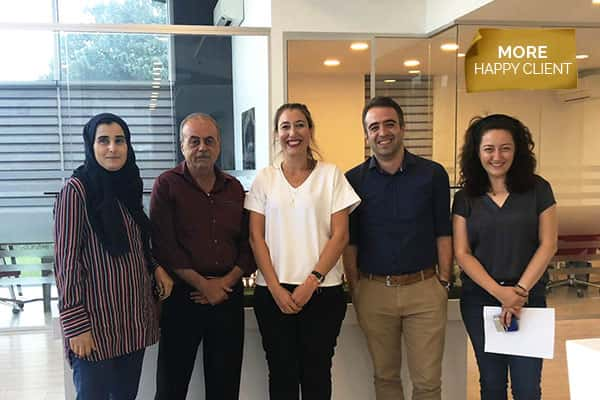 College Professor, Kuwait Abdelqader Sadiq
"
My family choose to live in Istanbul, Istanbul Property helped us find an apartment suitable for us. Everything was so easy.
"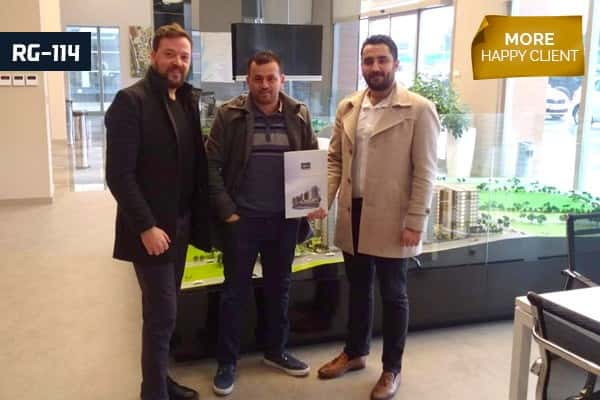 Engineer, Lebanon Yunus Sabri
"
I purchased 3 properties through Istanbul Property, and the prices were very competitive. Life with Istanbul Property seems like the best in Turkey.
"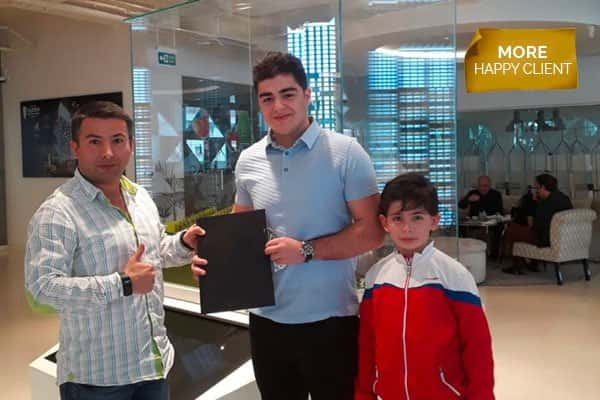 accountant, Iran Hassan Navıd
"
Buying a property in Turkey seems difficult, but through Istanbul Property's suggestions, I was able to get the best option I could possibly imagine,
"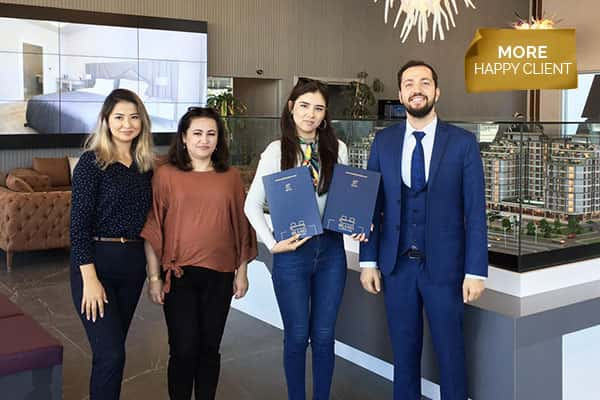 Dentist, Jordan Malika Muhsin
"
My husband and I decided to move to Turkey and start a new life, now we can live a stable life. Istanbul Property solved all our problems and offered us options that we could not find elsewhere.
"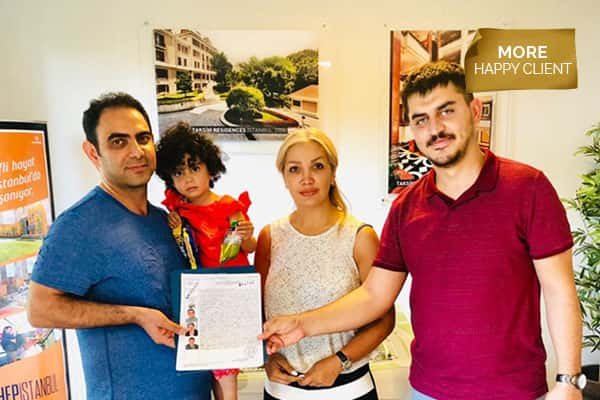 Businessman, Iran Muhamed Farhad
"
I am so grateful that I was able to buy an apartment and a shop in the center of Istanbul at a fantastic price. I have to thank Istanbul Property's team, their service is excellent and satisfactory.
"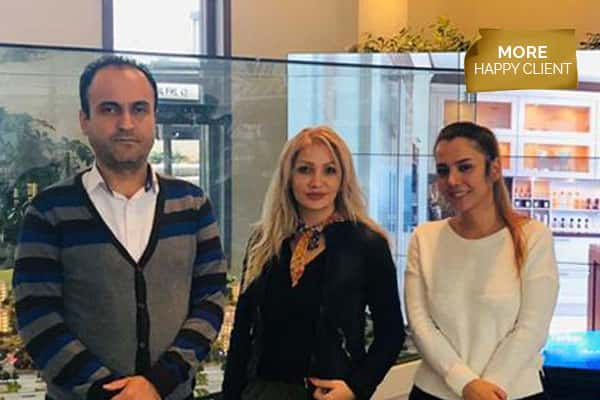 Doctor, Iran Hussain Ali
"
I bought a house in Turkey with the assistance of Istanbul Property and the experience was really special.
"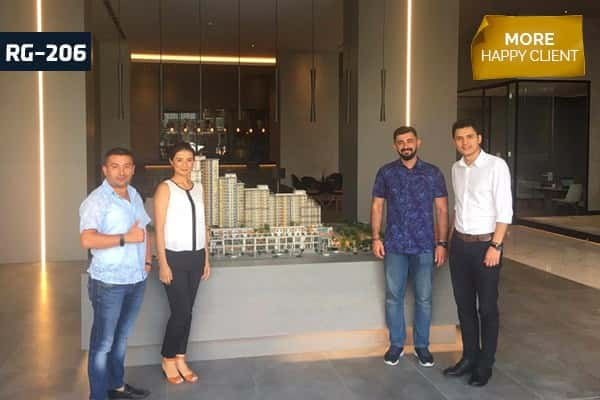 Contractor, Uzbekistan Orkhan Mirziyoyev
"
I wish you all the success in every step of your professional path. A company worthy of respect, and distinguished staff.
"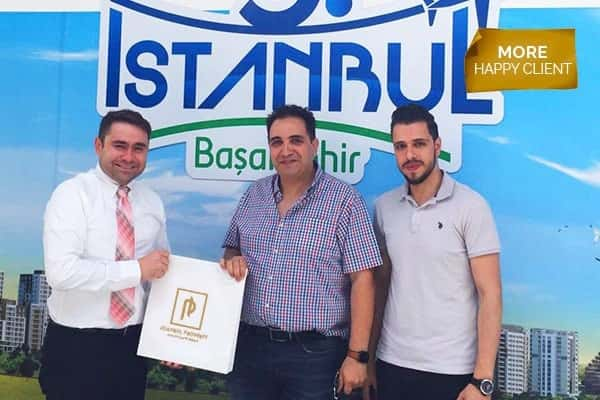 Office manager, Algeria Hassan Omran
"
I've always loved Turkey and dreamed about living in it. I decided to leave everything in my home country and settle here with my family. Thanks for all your help.
"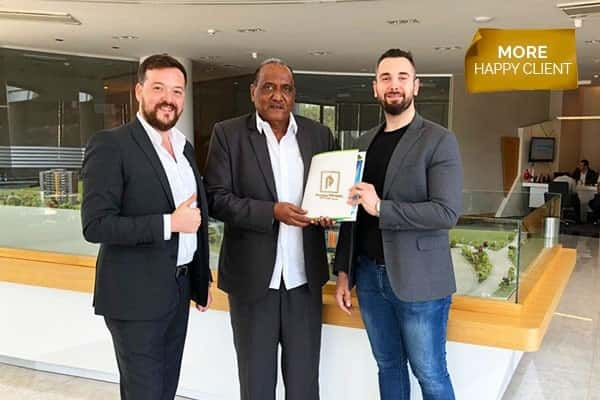 Trader, Bahrain Abd Alhaq Mansoory
"
I filled out the contact request and received a recommendation to come to Turkey. I arrived here to visit the proposed projects and purchased the suitable property. Everything was so easy! Now I have my own home in Turkey, thanks to Istanbul Property.
"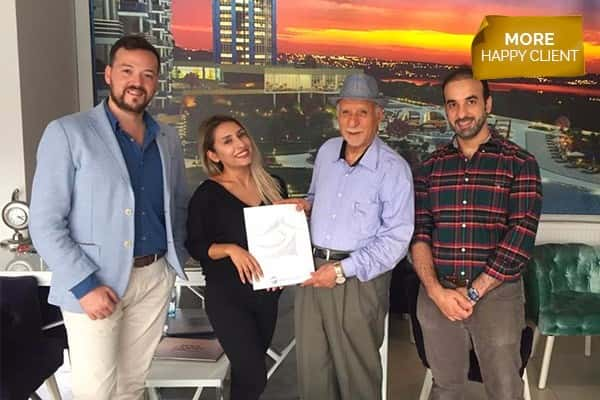 Optician, Iraq Ali Jasim
"
Everyone is looking for stability, so I decided to move to Turkey, and buy a property there, to become a citizen, which seemed the best choice for me and my wife. This is the way I may have full freedom to conduct my business here in Turkey. I completely trust Istanbul Property to help me with achieving this goal.
"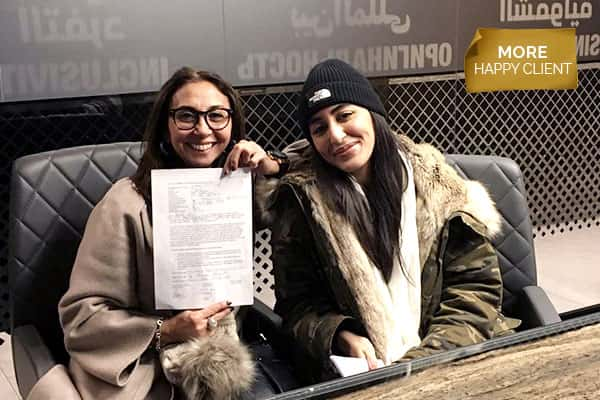 Biotechnologist, Algeria Rasheda Shukrey
"
I came here from Algeria to secure my children's future. Everything here was simple and this helped in choosing our new apartment with the assistance of Istanbul Property.
"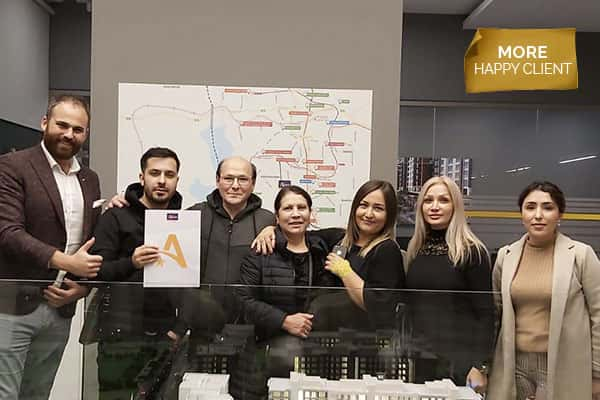 Businessman, Egypt Abdelal Tawfeeq
"
I decided to move to Turkey to settle in with my family. I searched for the best company to help me while buying a house in Istanbul, and I found Istanbul Property. My family is very happy now, thank you!
"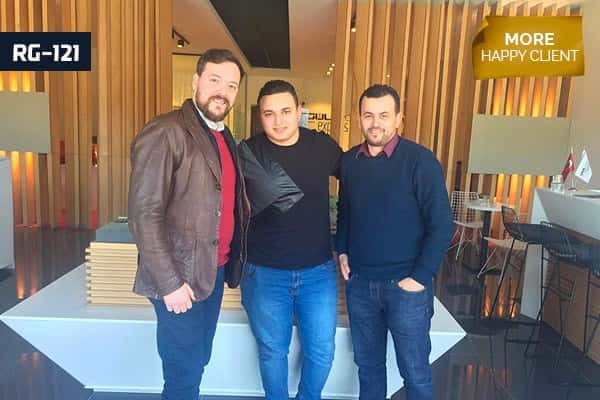 Architect, Egypt Yunus Mahmood
"
I had a real desire to invest in Turkey, so I asked Istanbul Property to provide me with an investment plan which was so helpful in achieving my goals of securing guaranteed monthly returns.
"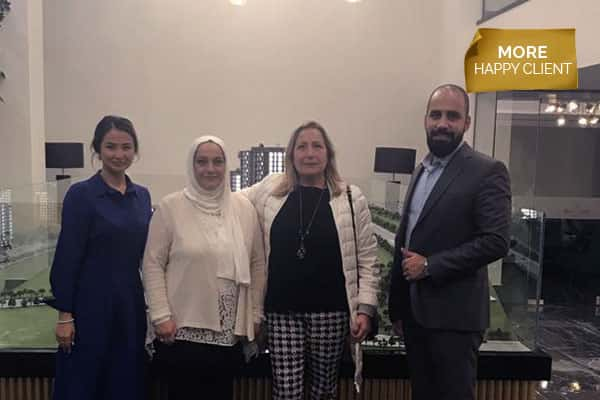 Lawyer, Algeria Amina Masud
"
I decided to buy a property in Turkey, I contacted your company and everything was excellent, your team supported me until I made the purchase. I advise everyone to do business with Istanbul Property.
"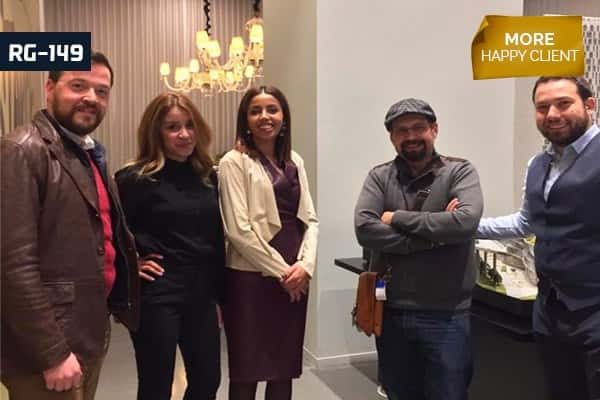 Technical expert, Bahrain Munaf Saad
"
I was happy to interact with Istanbul Property, they have provided me with the right options, which was a service that I did not find in other companies.
"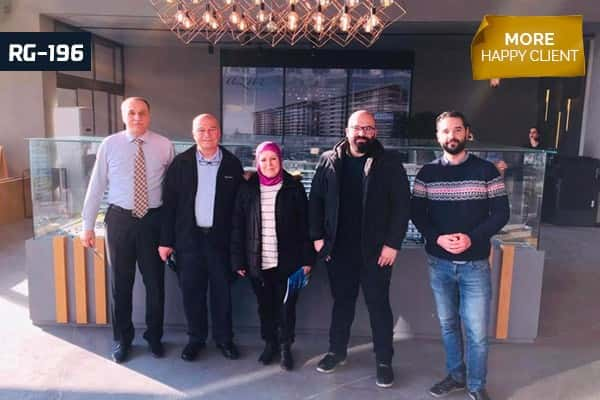 Senior Supervisor, Egypt Jamal Shareef
"
It was a great experience working with a team that respects customer choices. it's a prestigious company.
"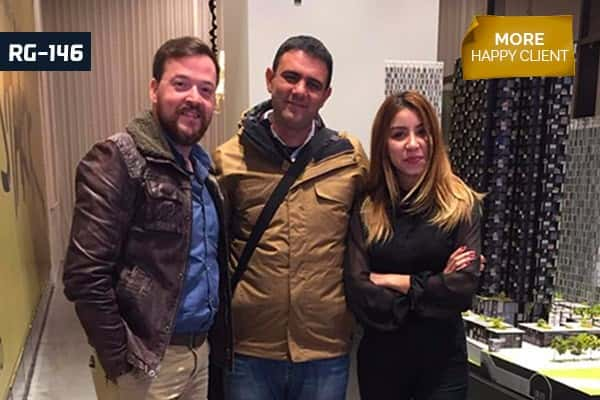 Accountant, Lebanon Shadı Saab
"
After filling out the contact form, a real estate expert from Istanbul Property got in touch with me and advised me to visit Turkey to take a look at suitable projects. I accepted his advice and purchased the proper real estate afterward. The process was so smooth, and I am happy to own my new house in Turkey. Thank you Istanbul Property
"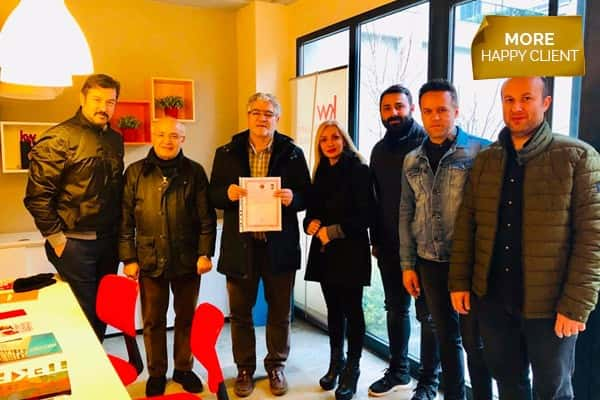 Social Advisor, Azerbaijan Azim Bakikhanov
"
I recently received my Turkish citizenship. Thanks to Istanbul Property for choosing the right citizenship investment plan for me. Istanbul Property made my dream come true easily.
"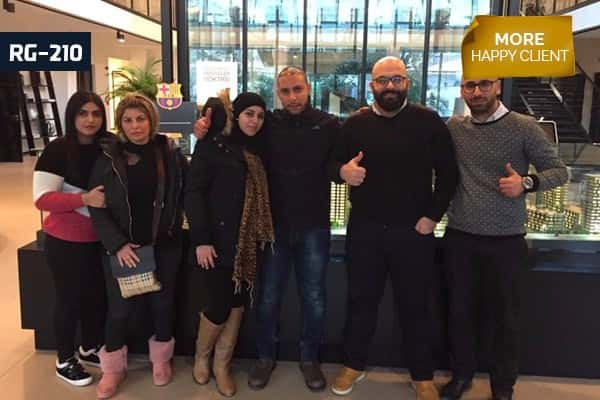 Physiotherapist, Saudi Arabia Mahmood Selim
"
I visit Turkey for business two or three times every year. This time I saw an excellent presentation by Istanbul Property, I liked it very much, communicated with them, and bought a house in Bursa.
"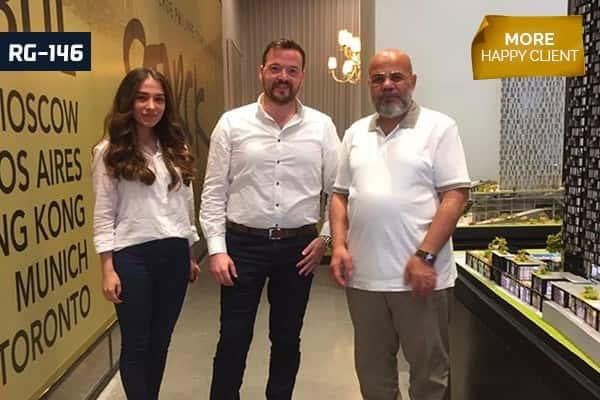 Businessman,kuwait Abdelal Razi
"
I decided to move to Turkey with my family. I looked for the best Real estate company to buy a house in Istanbul. I found Istanbul Property and purchased our new house. My family is very happy now! Thanks a lot.
"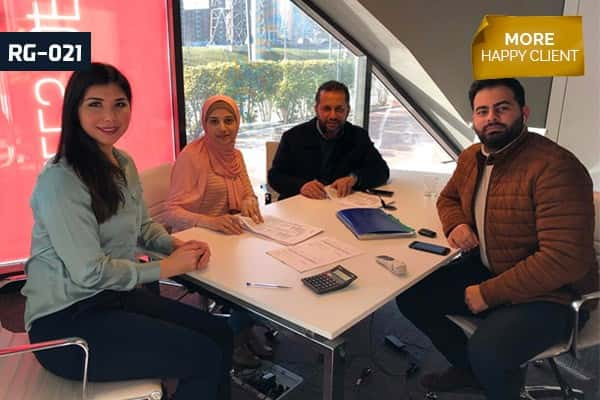 Engineer, Iran Hussain Ibrahim
"
Your ultimate dreams can be achieved by this company. Guaranteed projects and distinctive Sea view properties. Fancy towers with quality works and designs. Thank you Istanbul Property team.
"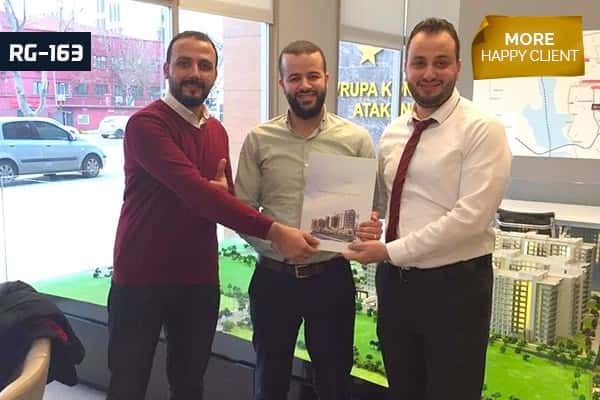 Banking Broker, Algeria Omar Fahmi
"
I bought a house here in Turkey with Istanbul Property. Real estate prices in Turkey are better than in Europe and America. I was looking for something to live in, as well as an investment opportunity to make periodic profits. Thanks to Istanbul Property.
"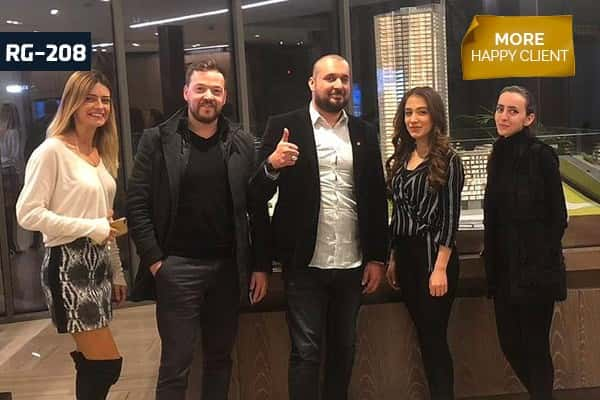 Construction supervisor, Jordan Hazim Khaleel
"
Most people are afraid of dealing with real estate companies because of the high percentage of fraud and scamming incidents. However, here in Istanbul Property, you can find full credibility and honesty. You wont even hesitate to ask whatever you want.
"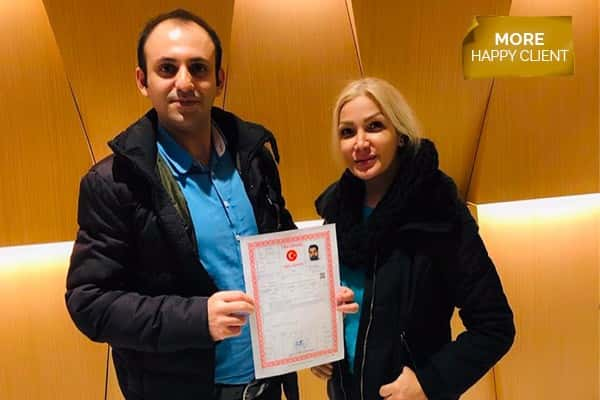 Dentist, Iran Hamied Behzad
"
A qualified professional team. Their level of experience was evident while dealing with customers and choosing the best for them. This is done through contracting with the best Turkish construction companies, and you can't see this in other small real estate firms.
"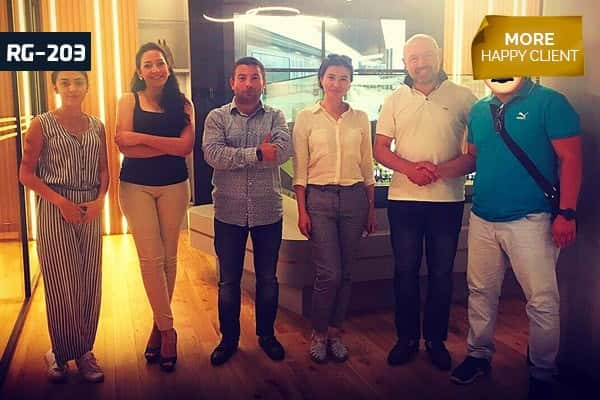 Therapist, Bosnia and Herzegovina Erlan Brat
"
The best company I have ever dealt with during my journey to find the most suitable property. Full services and continuous support even after buying the property.
"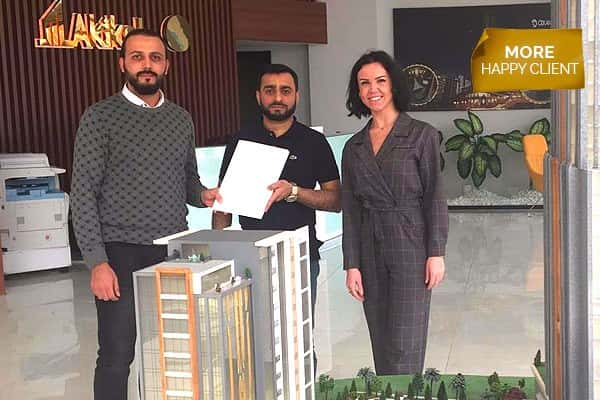 Retail business owner, Lebanon Rami Haddad
"
The apartment was reserved, then the title deed was received, and the investment started in Turkey with Istanbul Property.
"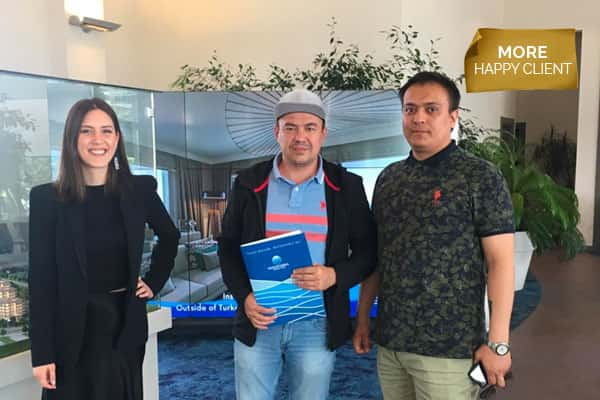 Engineer, Russia Timur Smirnov
"
My dream came true with Istanbul Property.
"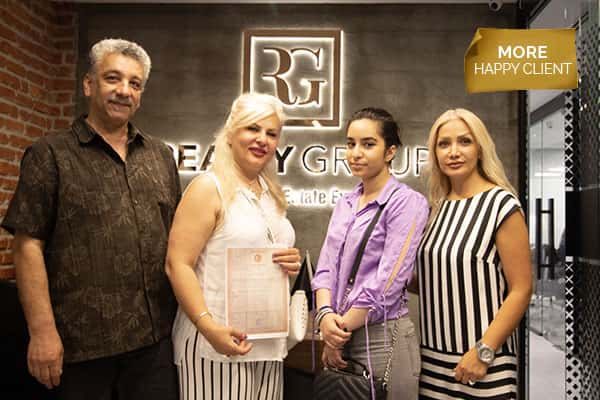 Cosmetic Specialist, Iran Daria Mirza
"
I came to Turkey for a summer vacation and fell in love with the country. I came across an attractive property advertisement made by Istanbul Property. Requested their services, and now I am living in my new home in Istanbul.
"