Cebeci Azura World Hotel & Residences in Turkler, Alanya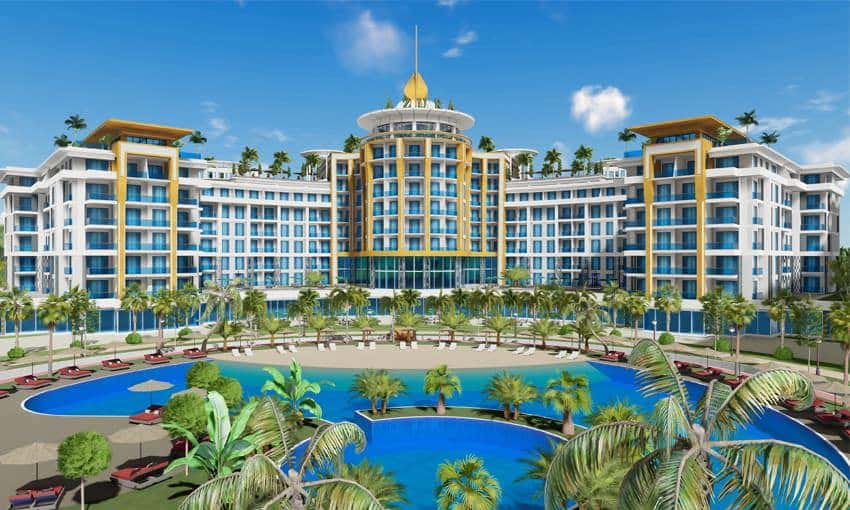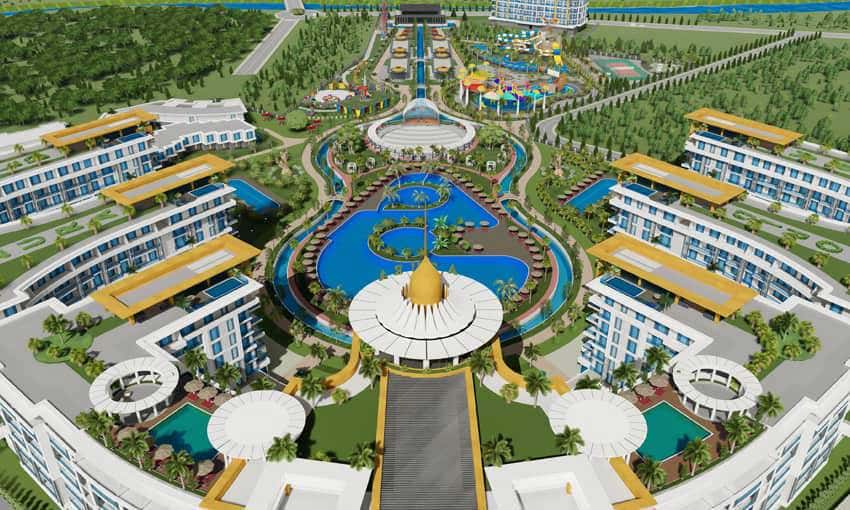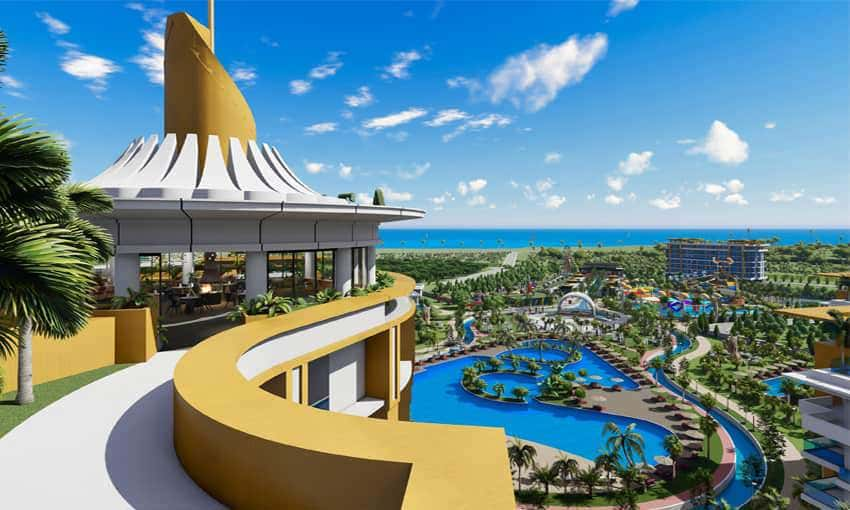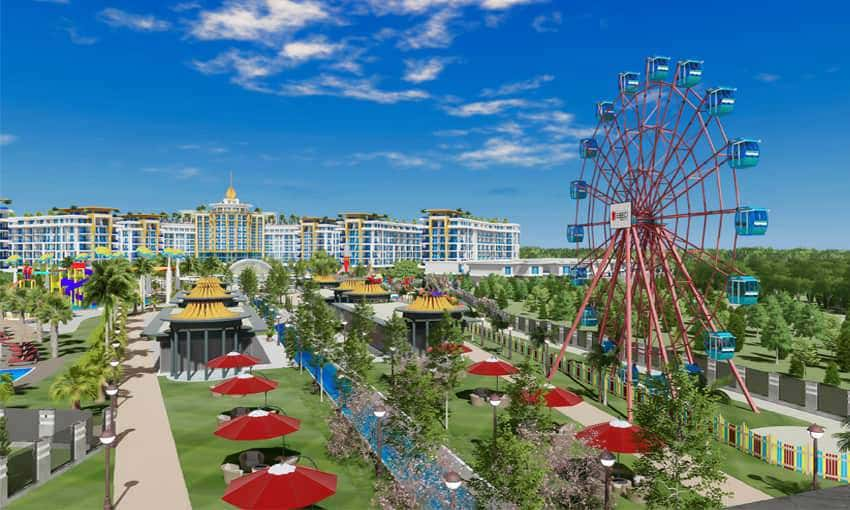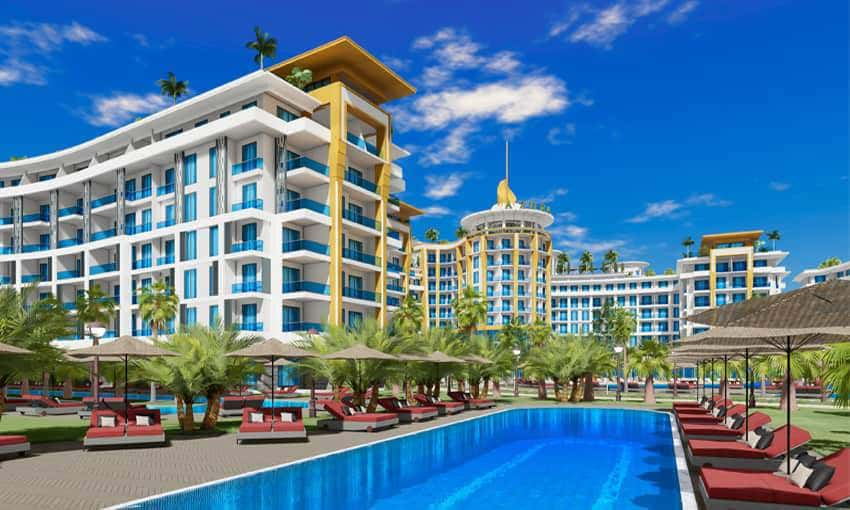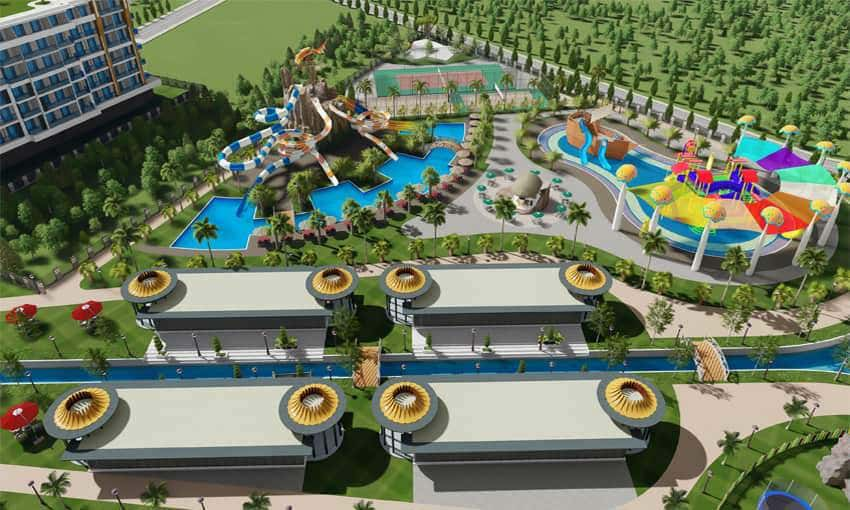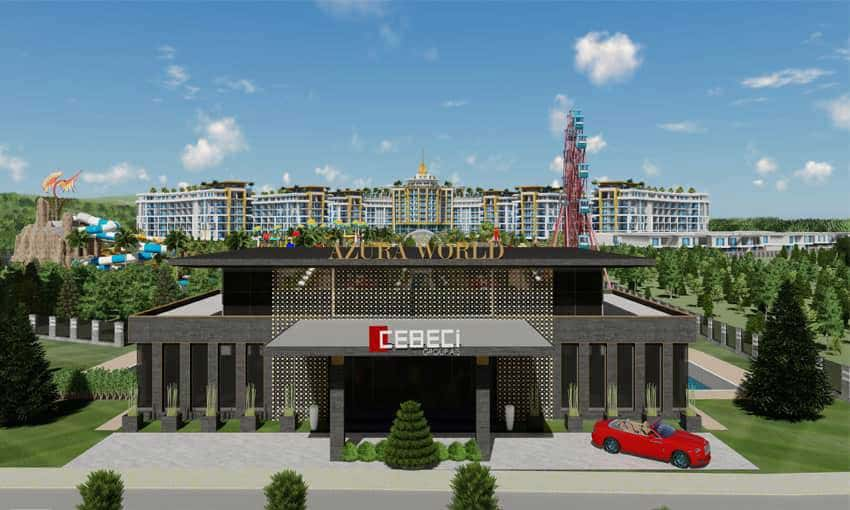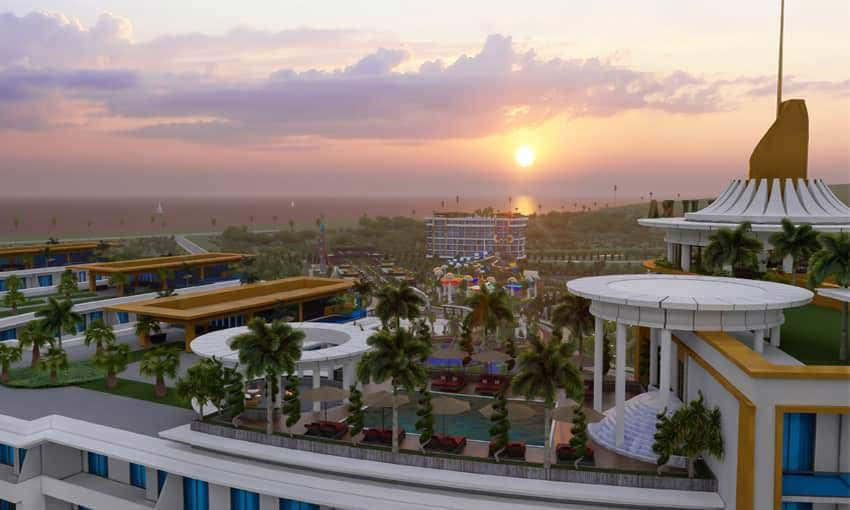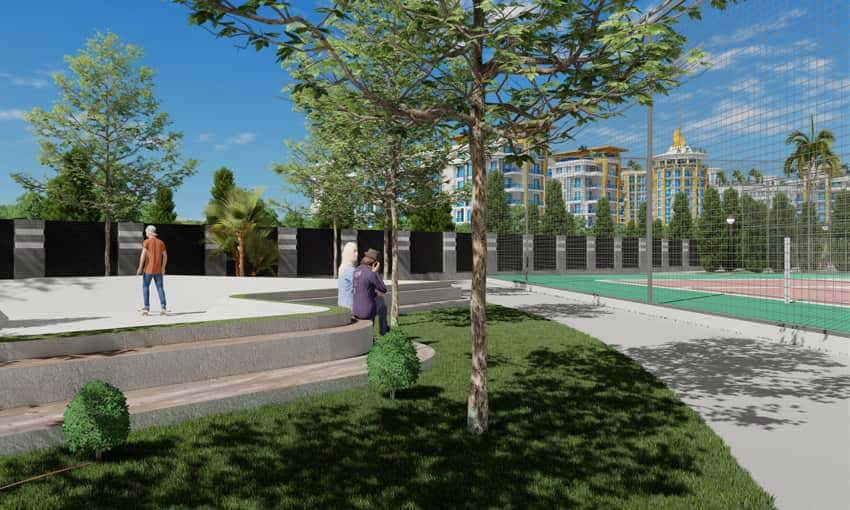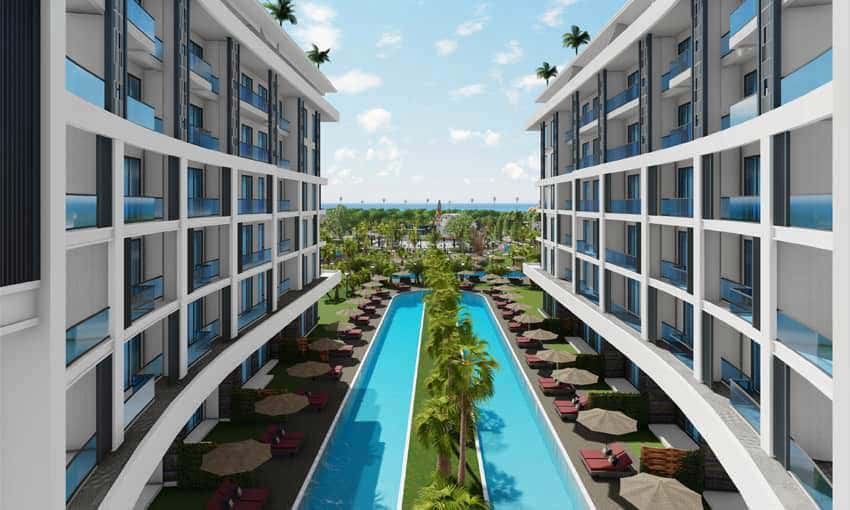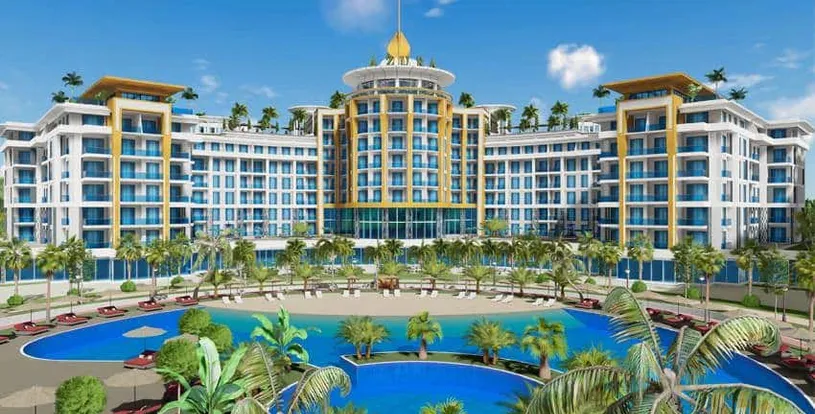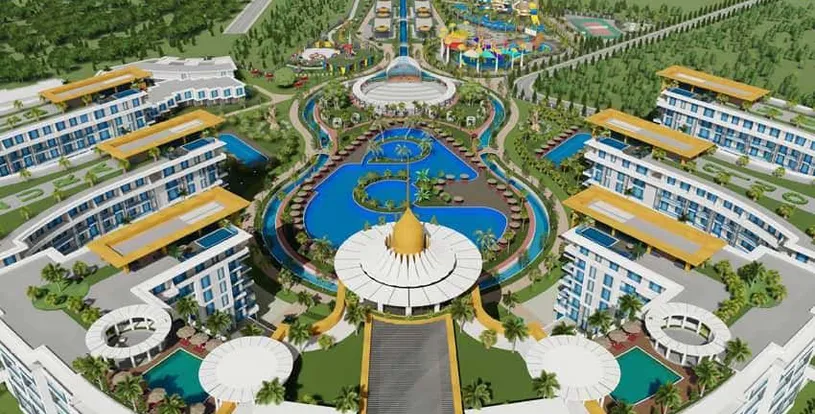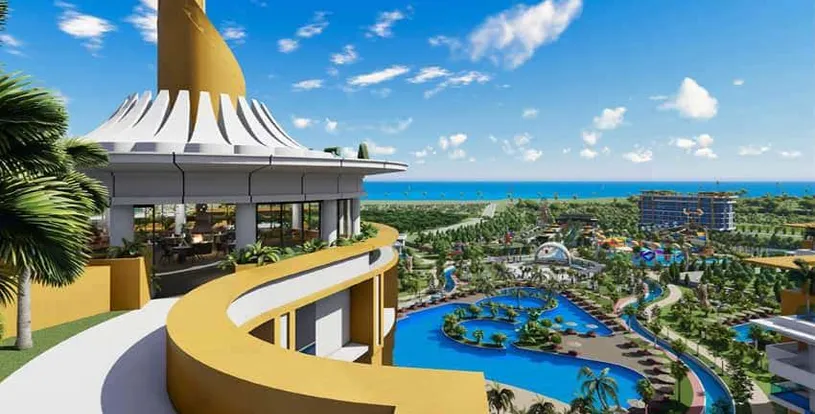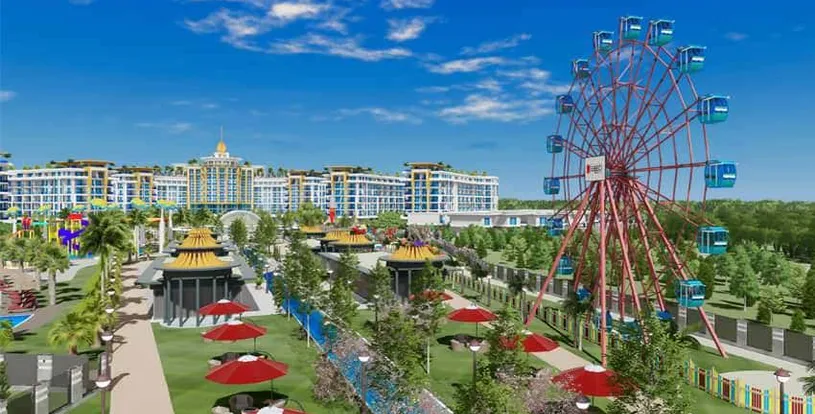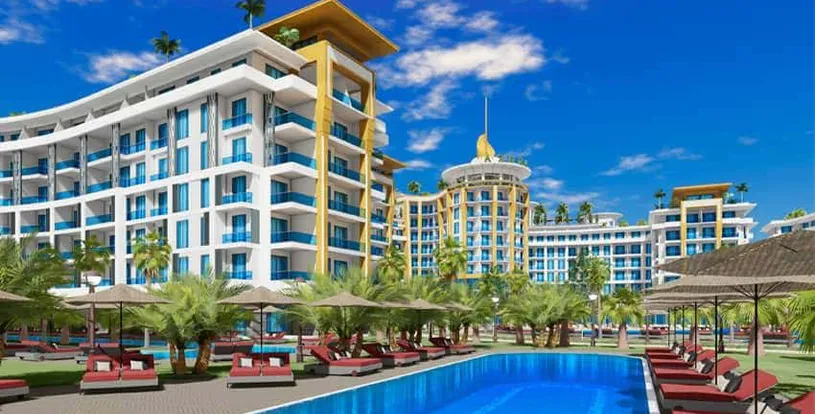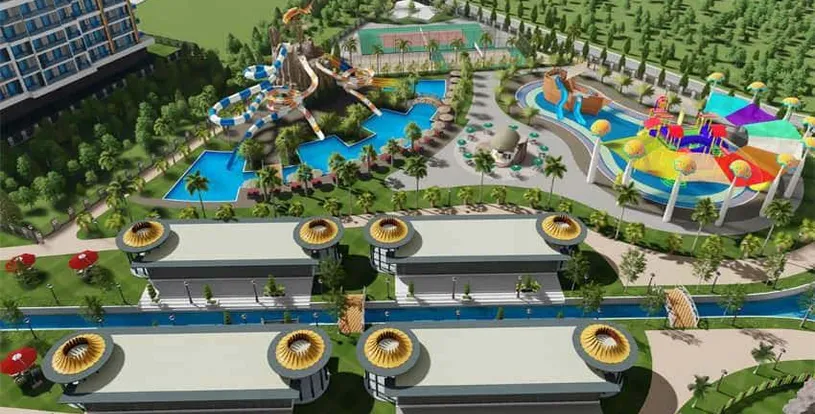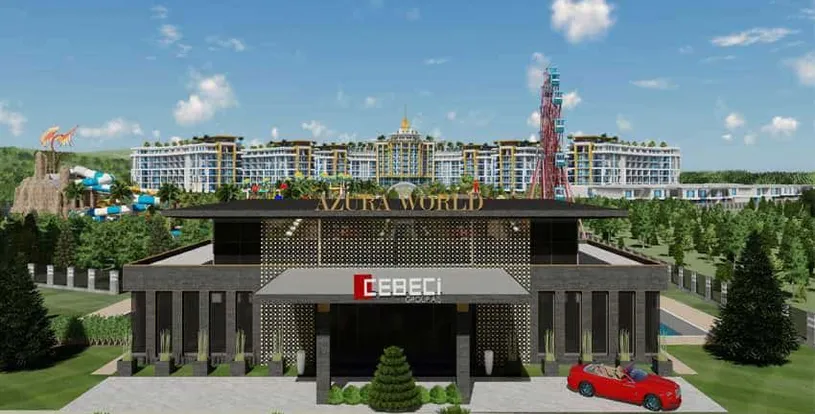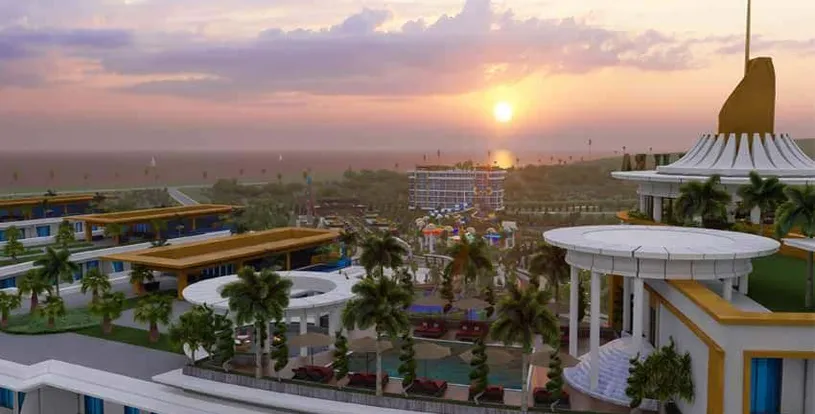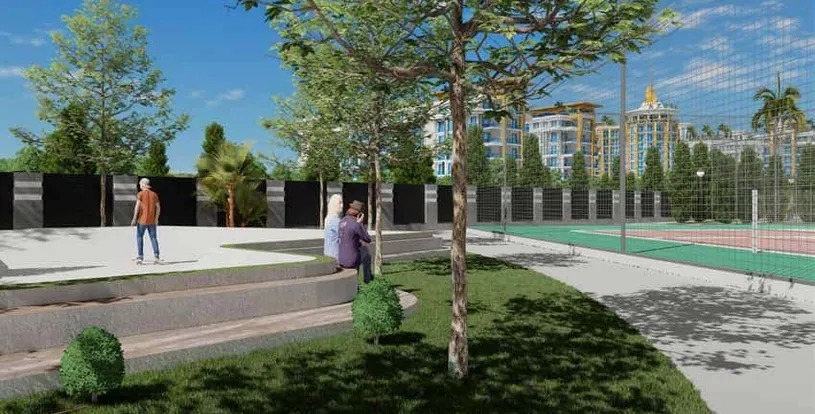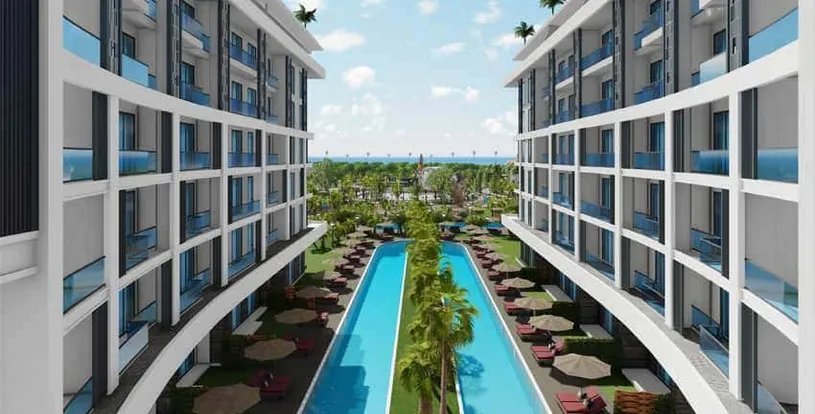 Expand
Back
Cebeci Azura World Hotel & Residences in Turkler, Alanya
Apartment, Luxury
Türkler
Alanya

Green View

Apartment, Luxury

up to 5
Bedroom

up to 3
Bathroom

Delivery Ready
Türkler, Alanya

Green View

Delivery Ready
up to 5
Bedroom

up to 3
Bathroom
What is Azura World in Alanya, Turkler?
The Azura World located in Turkler, Alanya, represents the largest residence, hotel, and entertainment concept housing project in Turkey's modern real estate market. The project is situated in one of the most spectacular spots in the Mediterranean region, surrounded by eye-catching orange gardens and crystal blue seashores. This real estate in Turkey turns intricate details into captivating sceneries of elegance, inviting you and your family to a life full of privileges. Live every day as a holiday at this new definition of the Mediterranean coast, a few steps away from the sea. The project also includes a Theme park, Aquapark, Luna park, Boutiques, and other entertainment spaces dedicated to the residents' ultimate pleasure.
Azura World offers a diverse range of residential units, that aim to satisfy all needs. Never-ending summer vacation times at the 5-star 4 Seasons hotel established within the project land, to serve luxury at its highest standards. The available housing units range between (1+1 to 5+1) floor plans with; apartments, penthouses, villas, and townhouse options. Each villa has its garden and private pool. The prices of the available units range between (110.000 € – 799.000 €).
The project is established by Cebeci Group Construction Company, one of the most reputed names in Alanya's property market. The execution activities of the project started on 30th Jan 2022. Cebeci Group holds the property of other projects like Cebeci Residence in Istanbul and Cebeci Towers in Mahmutlar, Alanya.
Where is the Location of Azura World ?
The project is located in the Turkler area, 15 km away from Alanya's town center. Turkler is famous for hosting 5-star luxury hotels. Those properties for sale in Alanya are within walking distance of the sea, featuring an attractive combination of lush orange trees, captivating architecture, and elite services. The area is surrounded by green gardens and mountains from the north, while the blue sea overlooks the south.
What are the Important Locations Near Azura World ?
The project has the privileges of being near major landmarks and amenities which include (but are not limited to):
300 m to the Sea
15 Km to Alanya Town Center
40 km to the ancient city of Side
110 km to Antalya Airport
60 km to Gazi-Pasa Airport
30 km to Mahmutlar Down Town
The Location of the project is privileged by being surrounded by 5-star luxury hotels, shopping centers, "Sea Park Alanya" aqua park, Dolphinarium, and sports playgrounds.
What are the Features of Azura World ?
The total area of the project equals 76.000 m². The Open-air, sports and water facilities, and entertainment spaces occupy 41.000 m². Green areas are 20000 m² and 15000 m² buildings area.
The project includes 7 residential blocks, which consist of 656 apartments in total.
The Available flat types are :1+1, 2+1, 3+1, 4+1 and 5+1.
The units range in areas between 72 and 366 m².
The largest apartment sizes in the region, with balconies of 20 m² and above, and living rooms starting from 28 m².
The "XL" type apartments have an extra room with a separate bathroom, suitable to be used as another bedroom, study room, playroom, or even a dressing room.
Ground-floor apartments have private gardens and direct access to the pool, creating a sense of privacy and an independent house lifestyle.
Azura World is unique for offering luxury villa and townhouse units. Each villa has its private garden and swimming pool.
President villa has been designed to fulfill the exclusive desires of our residents. Each villa has its own indoor/outdoor swimming pool, cinema, lounge, and other luxury features to deploy a sense of royal comfort.
The available social facilities include a common swimming pool, entertainment square, kindergarten, kids playing ground, aqua parks, open-air shopping alley, and sports courts.
Top-quality materials and finishes are used in this project such as High-security steel entrance doors, Double-glazed windows, Heavy-duty air conditioning, and security systems.
The residential units include fully equipped kitchen areas of international brands, fine marble origins, and stylish bathrooms
What are the Reasons to Buy Azura World ?
The project is suitable for obtaining Turkish Citizenship.
The availability of diverse residential units with spacious designs, and social and entertainment facilities.
The solid history of the developing company (Cebeci Group).
The project is within 300 m walking distance of the blue Sea beaches.
The high quality of material used during all construction phases increase its value in the real estate market
Azura World is the best place for a profitable investment. While acquiring property during the first stage of construction, your funds could rise to 30% by the time the project is finished.
The offered Discounts for cash payments and flexible payment plans that yield attractive financial opportunities
For Whom is Azura World Suitable for Purchase?
This project is suitable for medium to large-size families, due to the availability of spacious residential units that come with sufficient facilities, and social and entertainment spaces.
Small families and newly married couples that seek living inside resort-like environments, privileged with proximity to Seashores.
Businessmen, investors, and anyone searching for a great investment opportunity that offers to obtain the Turkish Citizenship privileges
Is Azura World Suitable For Families with Children?
Yes, the unique location of the project which features both a quiet ambiance and proximity to social and entertainment facilities, allowed it to be the best choice for this category. As well as the peaceful living environment, available shopping centers, swimming pools, walking tracks and playgrounds.
Is Azura World Suitable For Single People?
Yes, in addition to location, versatile flats options, facilities, and quality standards, the project yields the privilege of obtaining Turkish Citizenship for people who seek such investment initiatives, which opens the door for social and commercial opportunities
Is Azura World Suitable For Those Who Want to Be Turkey Citizens?
Yes, this housing project is suitable for obtaining Turkish Citizenship which has the benefits of:
Ability to visit more than 116 countries for Personal, and more than 155 for Business passports visa-free. Besides the potentiality of including EU countries shortly
Besides owning such a prestigious passport, it provides safety of guaranteed investment returns
Quick Citizenship and Passport issuance process, down to 3 months only
Multi-nationally and Wealth disclosure-free authorizations
Comprehensive Medical Insurance and Quality Education for the whole family
Pension system benefits
Safety, Democracy, and free life privileges of the Middle Eastern- European Turkey
What Kind of Services Does Azura World Provide?
The project also has diverse facilities such as:
Artificial beach
Common swimming pool
Spa, Sauna, and Steam room
Relaxation pool (+16)
Private pool for ladies
Rooftop swimming pool
Entertainment square
Canal (550m)
Kindergarten
Superhero park
kids playgrounds
Adult/kids Aquapark
Open-air shopping alley
Volleyball, basketball, and tennis court
Skate park
Yoga areas
Walking areas
Running track
Luna park
Kids train
Ice rink
Open-air cinema
Praying room
5-Star hotel with full services
What are The Payment Methods of Azura World ?
The project offers special Discounts for Cash Payments.
What is Life Like in Azura World ?
Life in the Azura World brings together elements of modern housing, with entertainment and luxury standards. The project location, a few steps away from the Mediterranean blue beaches, ensures that you will live every day as a vacation. The project entertainment, social facilities, versatile housing options, and 5-star hotel services, re-define the exclusive elite life in Alanya's resorts.
Property Options
| Number Of Rooms | Number Of Bathrooms | Spaces Start At |
| --- | --- | --- |
| 1 | 1 | 85 m² |
| 2 | 1 | 113 m² |
| 3 | 2 | 183 m² |
| 5 | 3 | 349 m² |
Property Features
24/7 Security Systems
BBQ Area
Basketballs Playground
Fitness and GYM
Fully fitted kitchen
Garden
Kids Playground
Landscape
Reception
Restaurant / Cafe
Sauna
Sea Views
Shopping center
SPA
Swimming Pool
Turkish Citizenship
Volleyball Court
Walking Tracks