Deluxe Apartments Suitable for Family Residence in Basaksehir, istanbul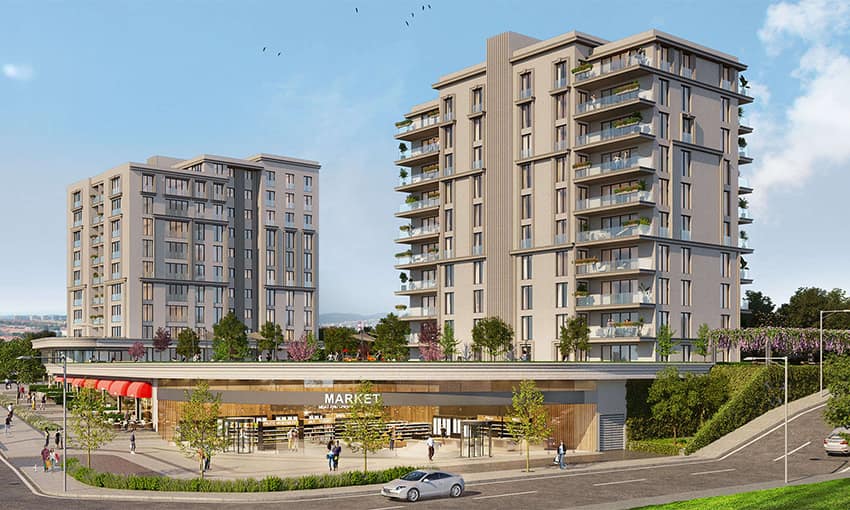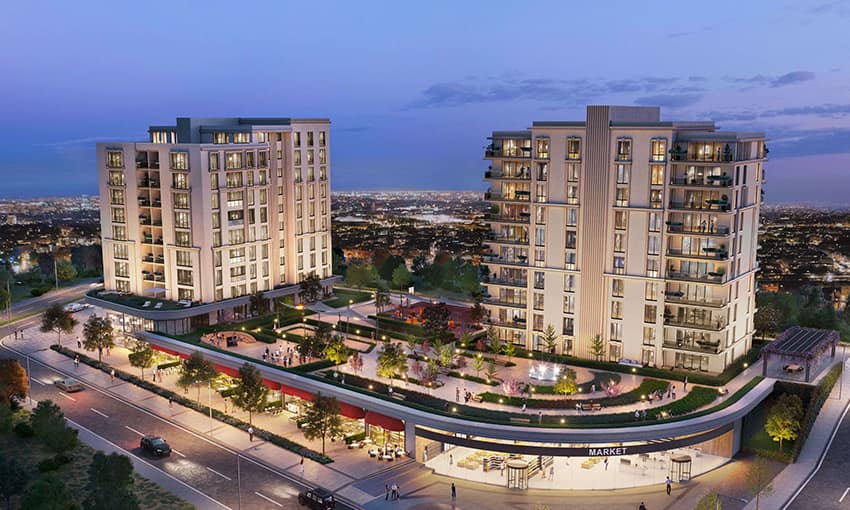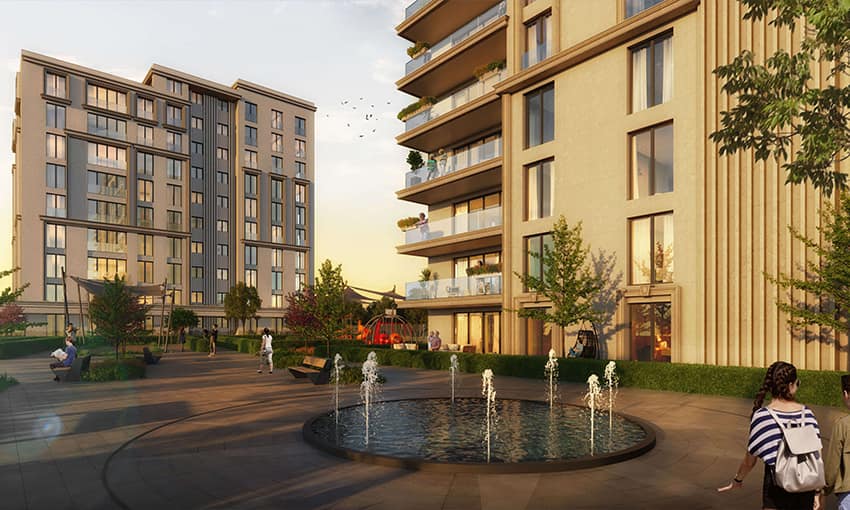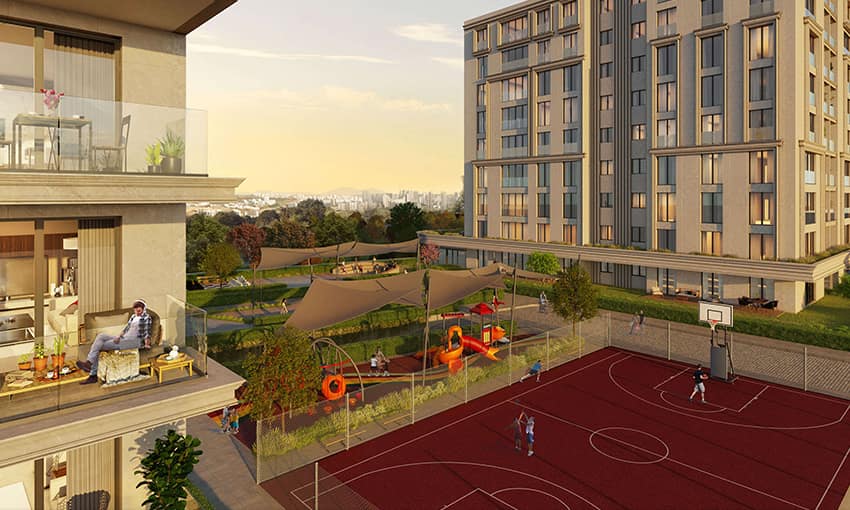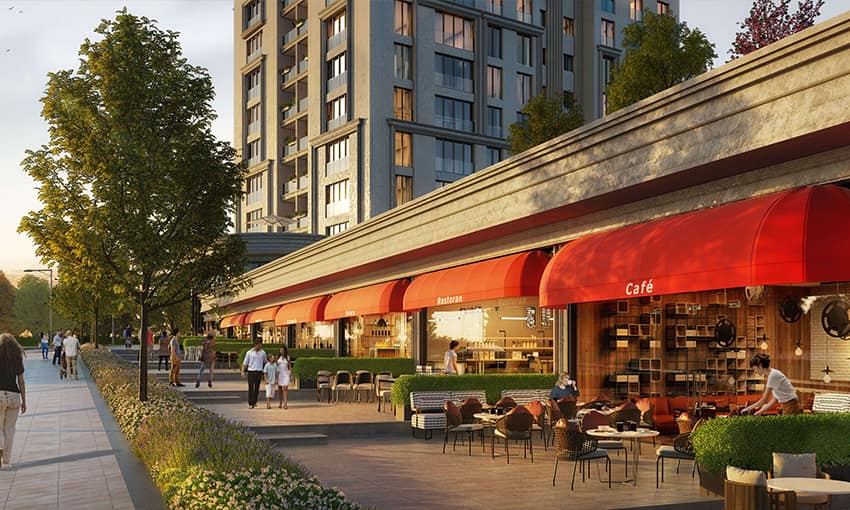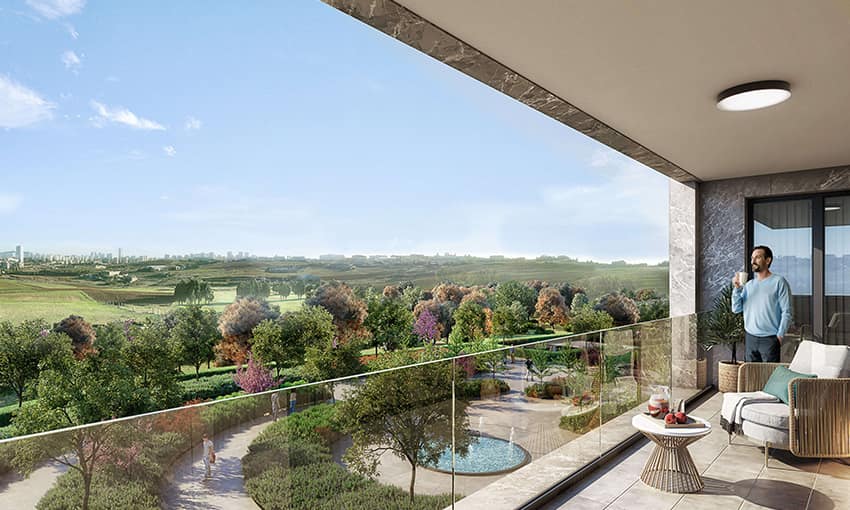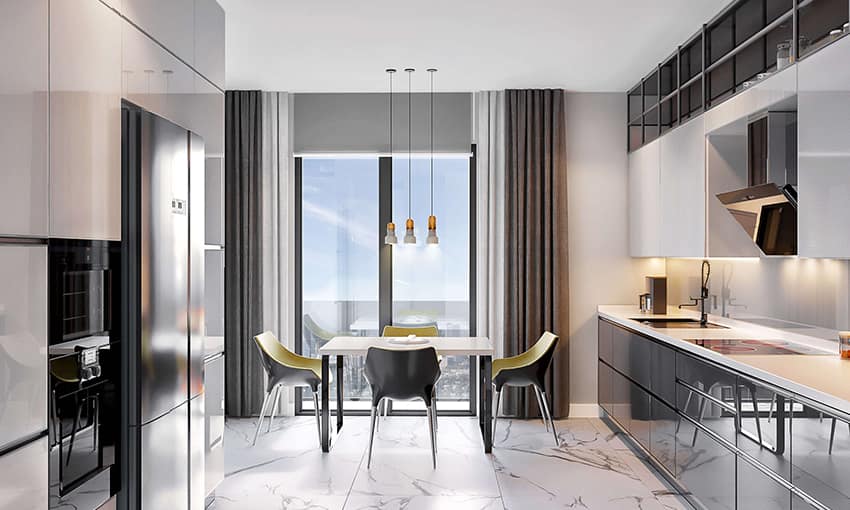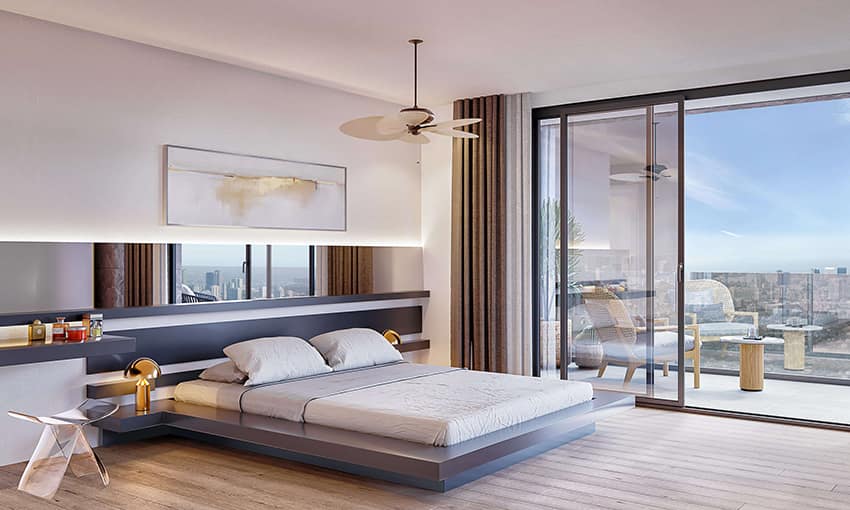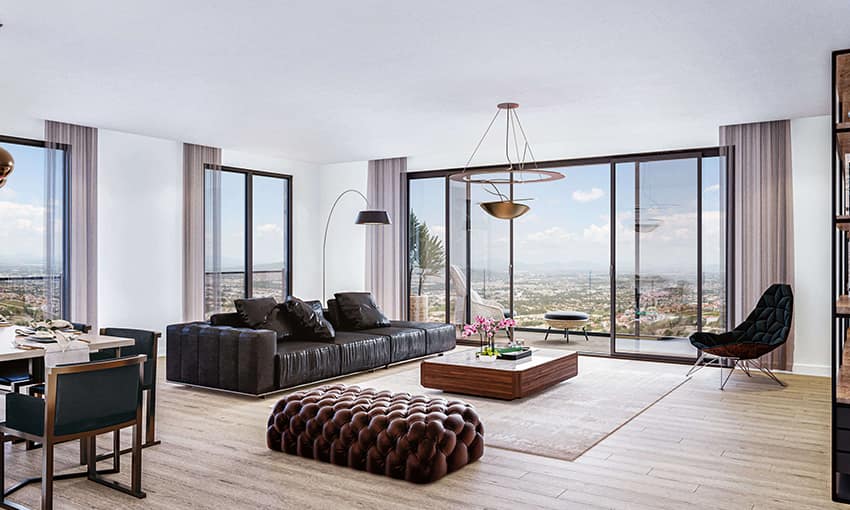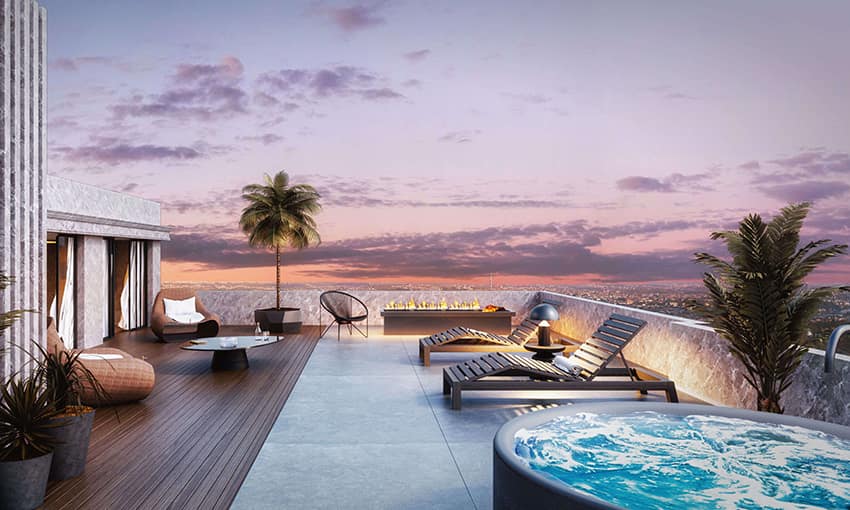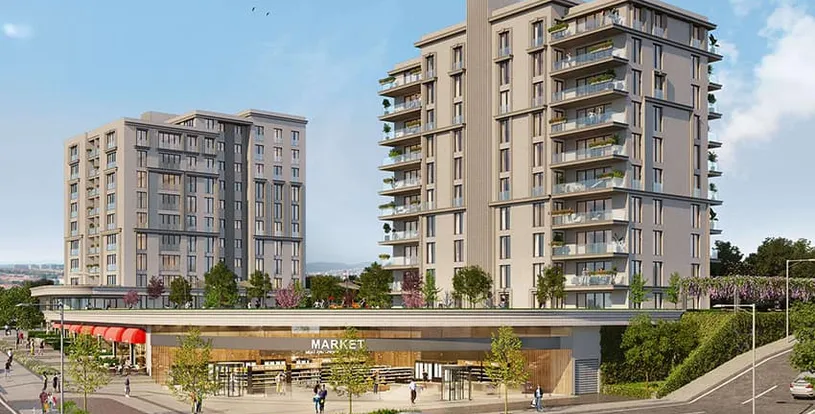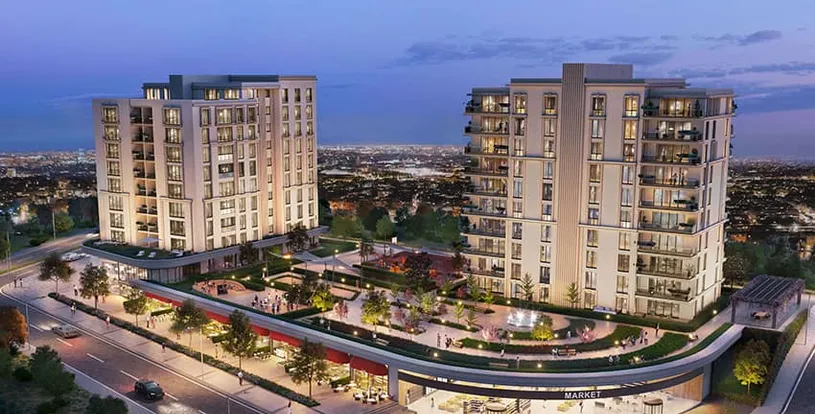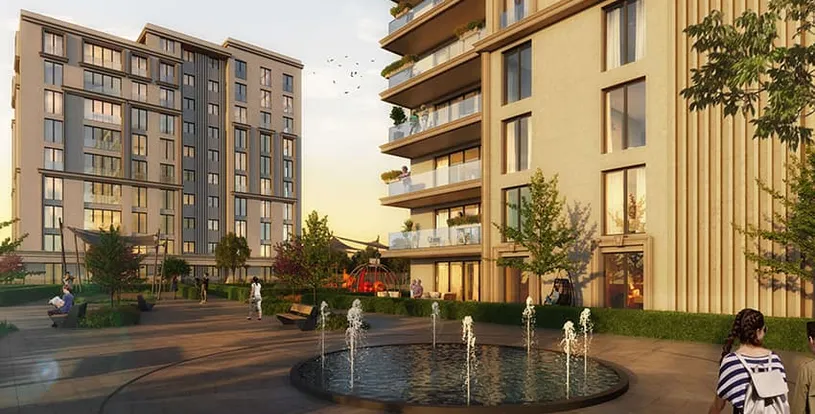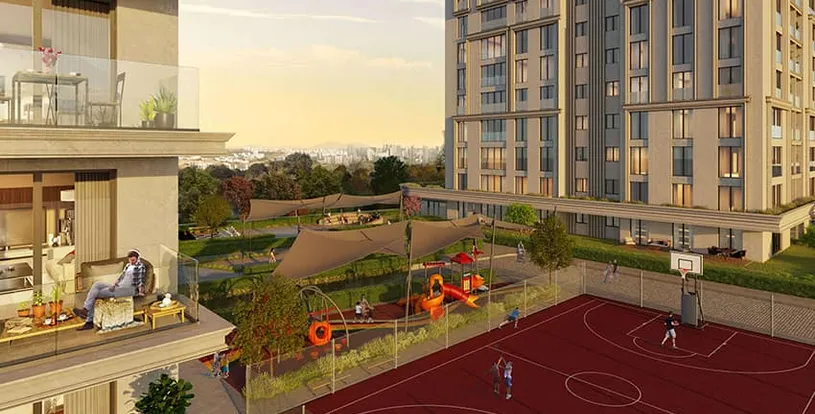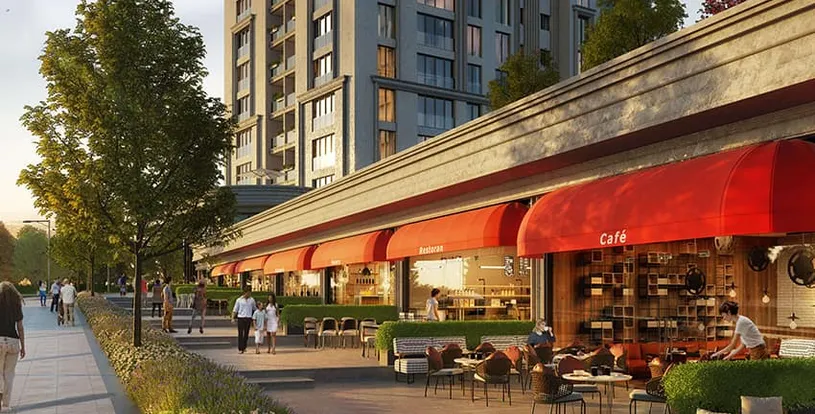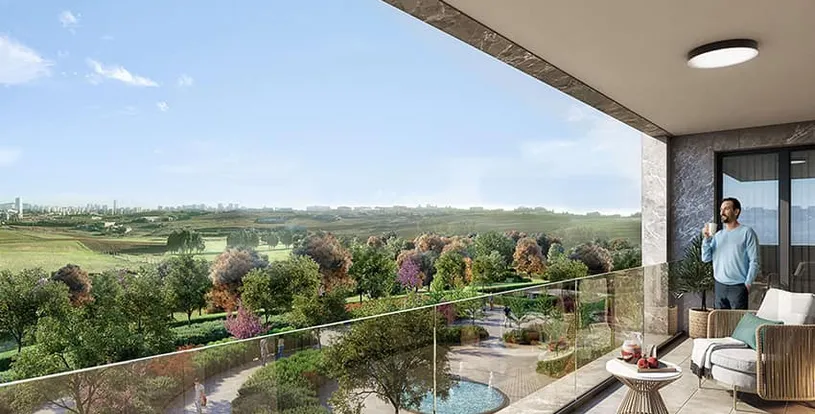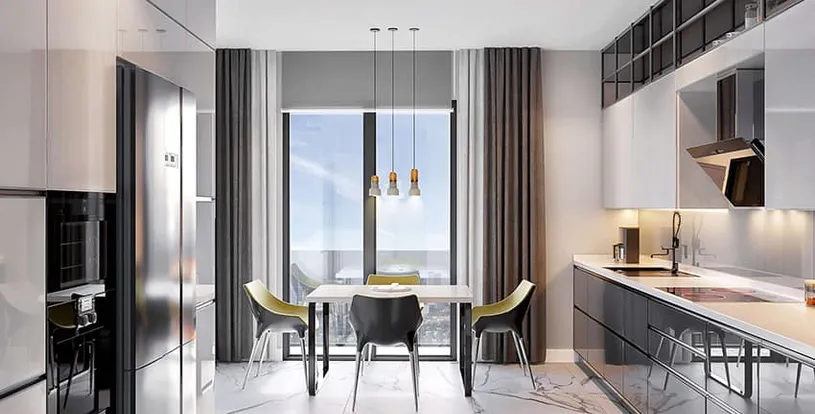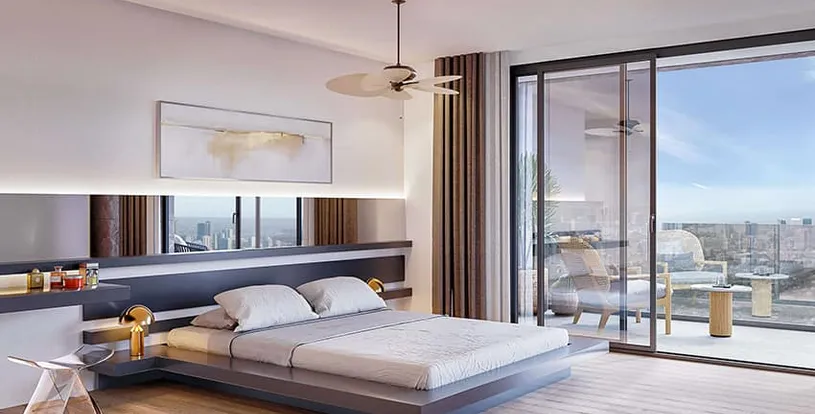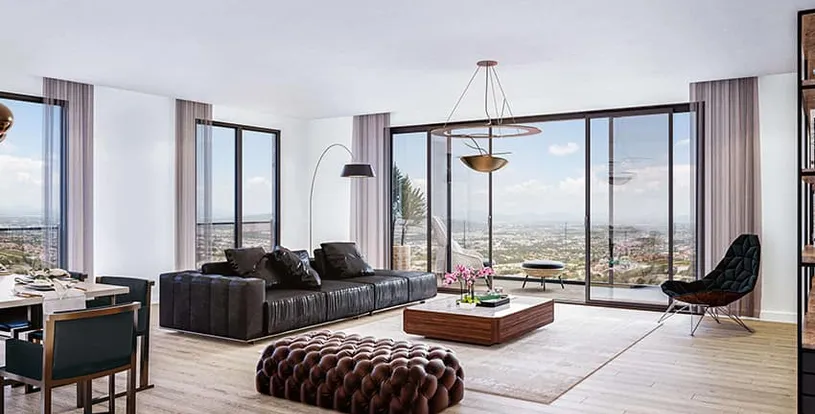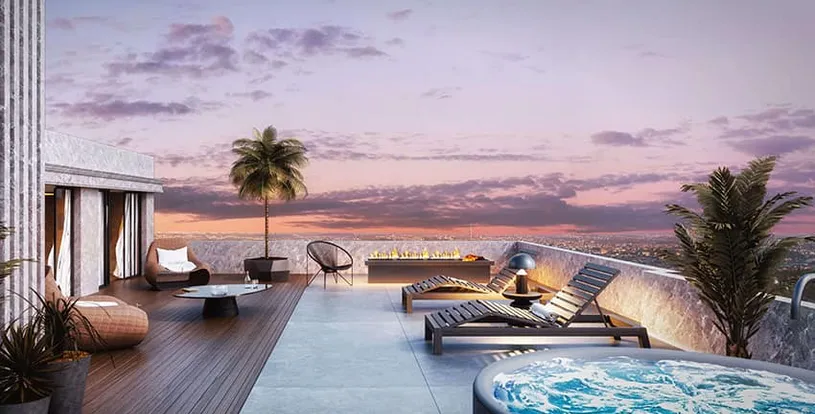 Expand
Back
Deluxe Apartments Suitable for Family Residence in Basaksehir, istanbul
Apartment, Commercial
Başakşehir
Istanbul

City View

Apartment, Commercial

up to 5
Bedroom

up to 4
Bathroom

Delivery 9-2024
Başakşehir, Istanbul

City View

Delivery 9-2024
up to 5
Bedroom

up to 4
Bathroom
What is Basakport in Basaksehir, Istanbul?
Basaksehir is a residential compound rising in the Basaksehir district of Istanbul as a unique and innovative housing designed to provide families with a peaceful and comfortable living experience away from the hustle and bustle of the city. The architecture of the buildings portrays modern and stylish patterns, with a facade that demonstrates an individual character that never gets old.
The apartments are spacious and outlined to provide maximum convenience to families. The rooms have a ceiling height of 3 meters, providing ample space and ventilation for the interiors. The balconies and terraces are also well-designed to offer a perfect place for relaxation and family gatherings while observing the green views and open landscape of Basaksehir. The available floor plans range from 1+1 to 5+1 flats ready to satisfy various tastes and requirements.
Basakport was built by '24' for real estate construction, a reputed name in the Turkish property sector. The execution of Baaksehir started in 2020. 24 also created other developments in Istanbul like EXPRESS24 and ATAKENT24.
Where is the Location of Basakport?
Basakport is situated in Basaksehir, Istanbul inside a serene environment, the property offers a perfect blend of modern living and nature, providing residents with a relaxing and comfortable lifestyle. Another significant advantage is the easy access to the city through the E-5 and TEM highway connections. These highways connect the area to the major parts of Istanbul, which facilitates trips to reach different destinations without any hassle or traffic congestion.
What are the Important Locations Near Basakport?
We can mention major landmarks in proximity to Basakport like :
5 min from the Metro Station.
5 min from Vadi Park.
9 min from the new Basaksehir Hospital.
10 min from the Mall of Istanbul.
10 min from Medipol University.
9 min from one of the most famous commercial centers "Istoc".
20 min from Istanbul Airport.
15 minutes from tourist areas like Fatih, Sisli, Taksim, and Aksaray.
Such a location offers a perfect balance between nature and urban convenience. With easy access to the city, reliable transportation options, and a range of social opportunities and activities, everybody can enjoy a comfortable lifestyle in this apartment in Istanbul.
What are the Features of Basakport?
The main features of the compound are listed below :
The compound is built on a spacious area of 10,000 m2.
The construction comprises 3 blocks that contain 112 apartments.
The apartment offer 1+1, 2+1 3+1, 4+1, and 5+1 floor plans.
The areas of the apartments are between 60 m2 and 308 m2.
45% of the project land is covered by wonderful green spaces.
A unique feature of the compound is the bazaar area located within the project. The bazaar has a cafe, supermarket, and restaurant that cater to the needs and pleasures of the residents.
The apartments portray elegant architecture and comfy interiors.
On-site facilities include a swimming pool, Sauna, and kids' playgrounds.
24/7 security camera systems are installed at different spots to ensure optimal safety.
Top-quality standards, materials, and finishes are used for these apartments such as High-security steel entrance doors, Double-glazed windows, Heavy-duty air conditioning, security systems, and external heat insulation.
The flats also include stylish bathrooms, spacious balconies, and functional kitchen spaces.
What are the Reasons to Buy Property Basakport?
Many reasons encourage you to buy a property from Basakport including:
Compatible with Citizenship applications.
The dynamic location in Basaksehir is surrounded by plenty of social opportunities and industrial centers and has easy access to major landmarks like airports, parks, and highways.
Proximity to Metro, bus, and other transportation lines.
The properties are suitable for private accommodations and profitable investment opportunities.
World-class architecture with quality construction materials.
Earthquake-resistant structures.
For Whom is Basakport Suitable for Purchase?
Buying a property from Basakport may appeal to :
Individuals or families who value a peaceful lifestyle away from the city hustle.
Young professionals and students who prefer easy access to the city center.
People are interested in applying for Turkish citizenship as it meets the requirements for investment in real estate.
Is Basakport Suitable For Families with Children?
Yes! The apartments offer a spacious living environment helpful for raising a healthy child. The on-site recreational facilities, playgrounds, and green yards provide a safe place for your kids to spend a pleasurable time.
Is Basakport Suitable For Single People?
Yes! 1+1 falts may conveniently accommodate individuals who require a limited living space, with inclusive services, a low-maintenance layout with easy access to transportation.
Is Basakport Suitable For Who Wants to Be a Turkish Citizen?
Yes! Buying a property from Basakport gives you the benefit of applying for Turkish Citizenship. The Turkish passport offers you :
Ability to visit 90 countries visa-free, and easy visa issuance for many countries because Turkey is gradually becoming a power to be admired in the world;
Possibility of becoming a European Passport soon;
Ability to create a trouble-free business in Turkey, which is a country that connects the Asian and European continents;
Owning such a passport provides the safety of guaranteed investment returns;
Quick Citizenship and Passport issuance process, down to 4 months only;
Multi-nationally and Wealth disclosure-free authorizations;
Comprehensive Medical Insurance and Quality Education for the whole family;
Safety, Democracy, and free life privileges of Middle Eastern-European Turkey.
What Kind of Services Does Basakport Provide?
The services offered by Basakport include :
24/7 Security
Fitness
Central heating
Elevator + Freight Elevator
Children playground
Thermal/Sound insulation
Parking
Sauna
Indoor swimming pool
Turkish Bath
Sound insulation
What are The Payment Methods of Basakport?
Flexible payment terms with discounts.
What is Life Like in Basakport?
Living in Basakport provides an unparalleled lifestyle in Basaksehir, an oasis of peace where you and your family can feel the luxury of seclusion away from the city noise. This level of privacy doesn't compromise on offering easy access to Istanbul's main highways like E-5 and TEM, which will connect you to the dynamic parts of the city. The family-oriented residence and diversity of social facilities distinguish this development from other apartments in Turkey.
Property Options
| Number Of Rooms | Number Of Bathrooms | Spaces Start At |
| --- | --- | --- |
| 1 | 1 | 60 m2 |
| 2 | 1 | 130 m2 |
| 3 | 2 | 167 m2 |
| 4 | 3 | 224 m2 |
| 5 | 4 | 308 m2 |
Property Features
24/7 Security Systems
Fitness and GYM
Garden
Swimming Pool
Turkish Bath
Central Heating
Walking Tracks
Parking
Sauna
Fully fitted kitchen
Green Views
Indoor Car Parking
Landscape
Kids Playground
Shops
Shopping center
Terraces
Turkish Citizenship
City Views