Exclusive Apartments Near Isatnbul Canal in Basaksehir, Istanbul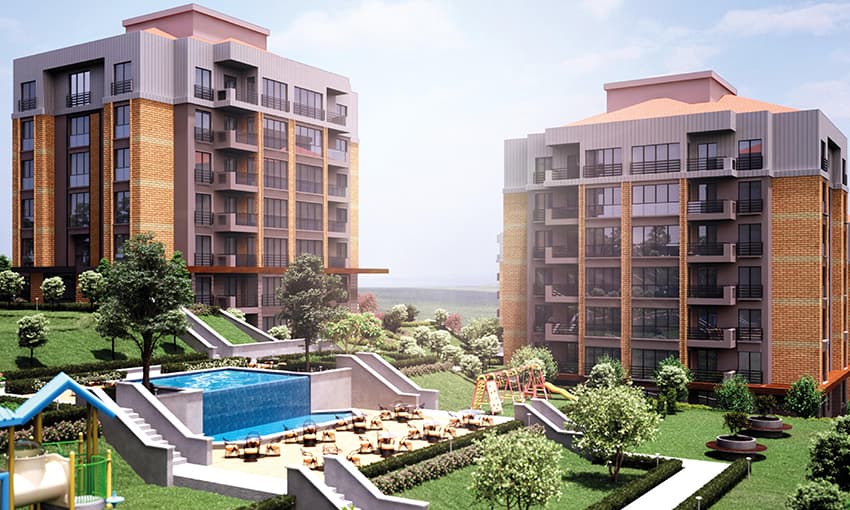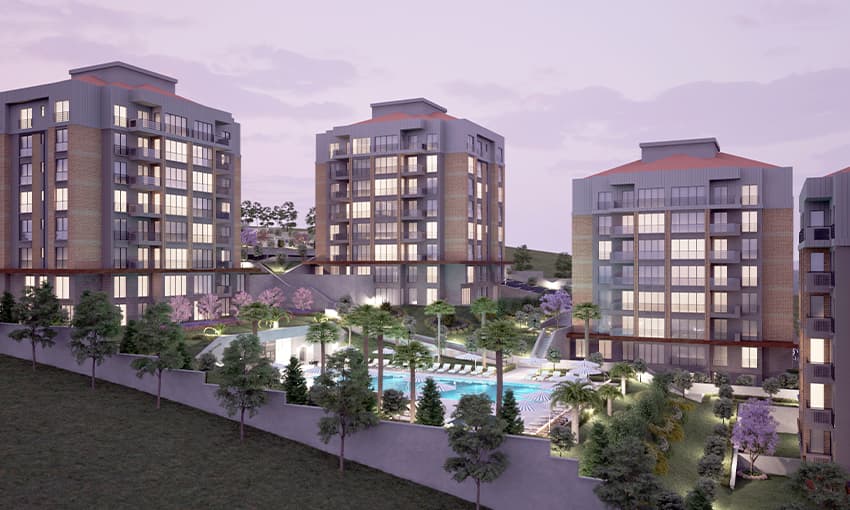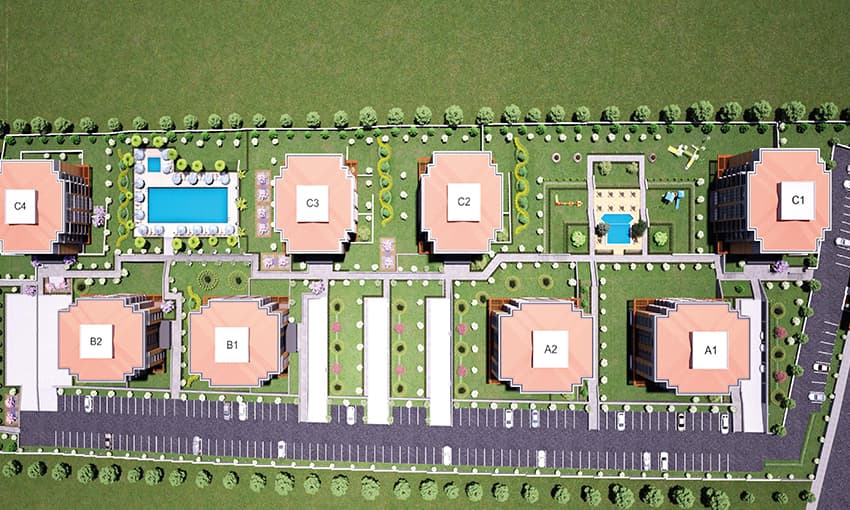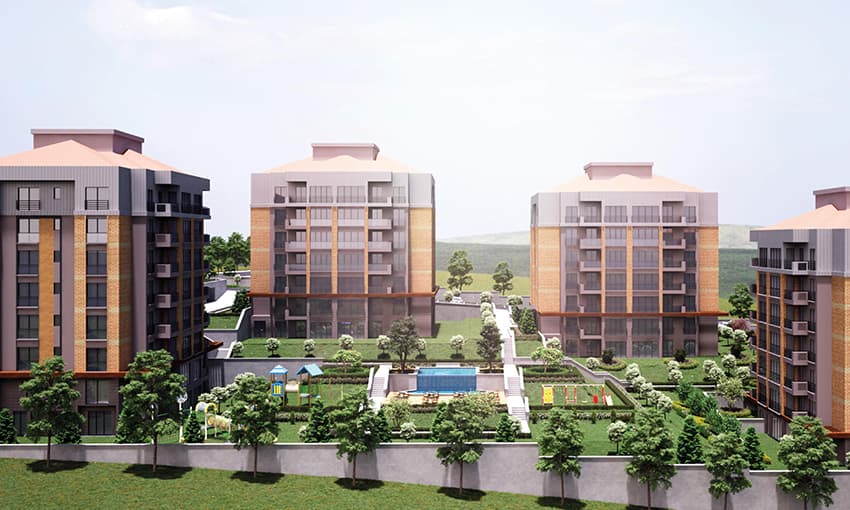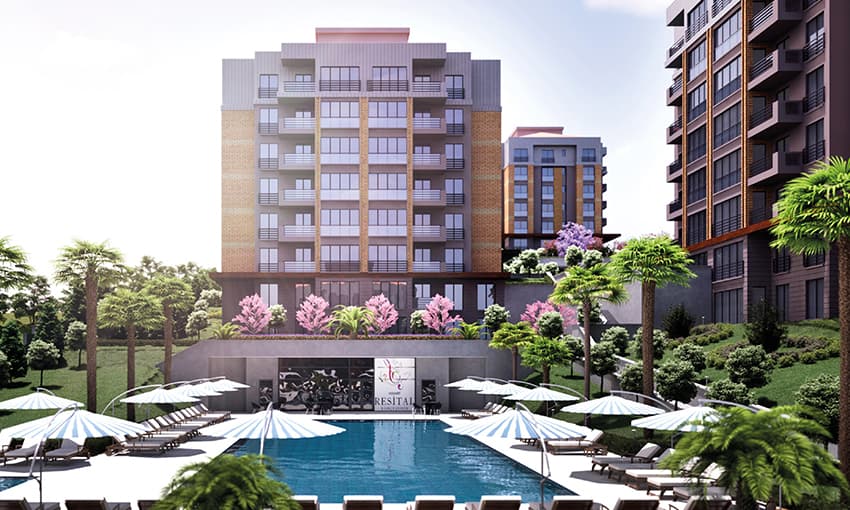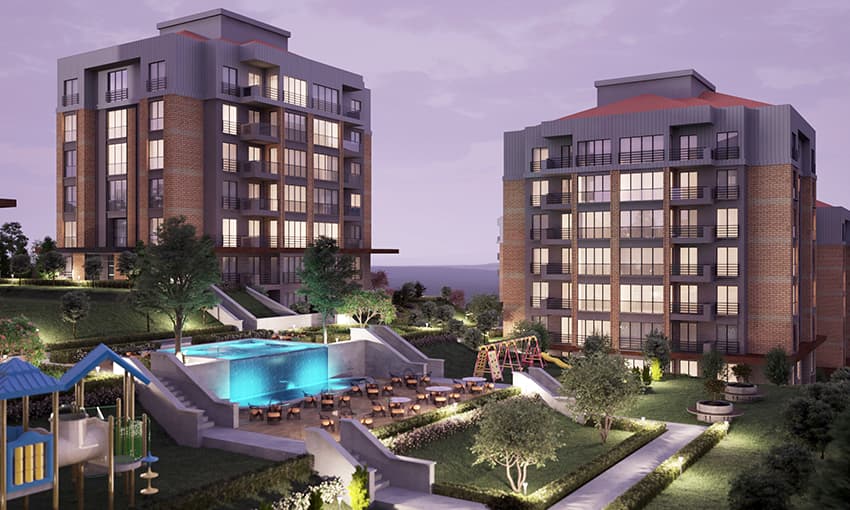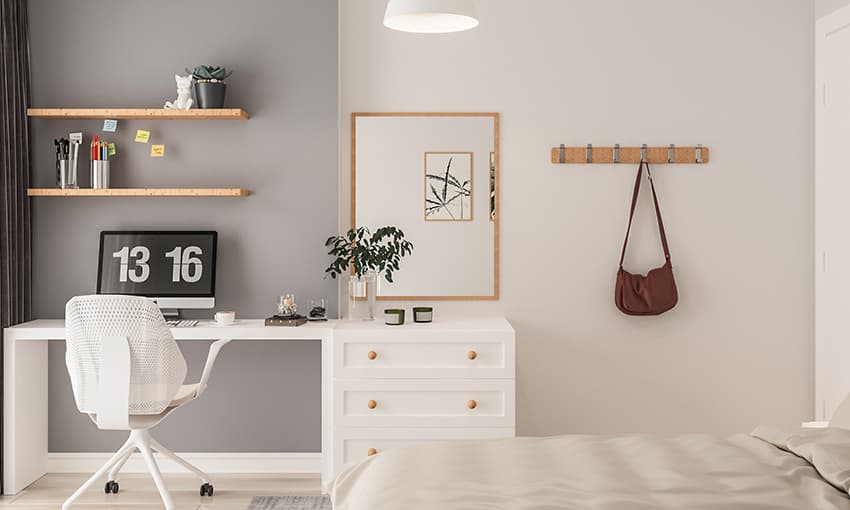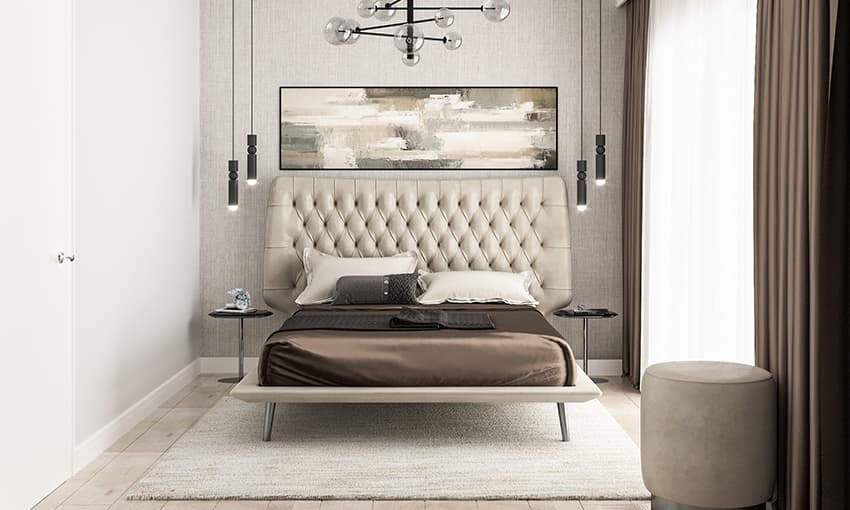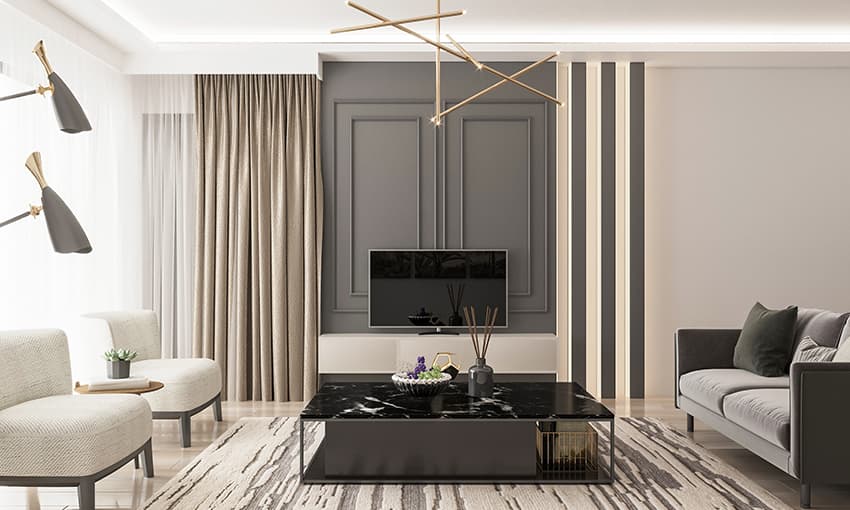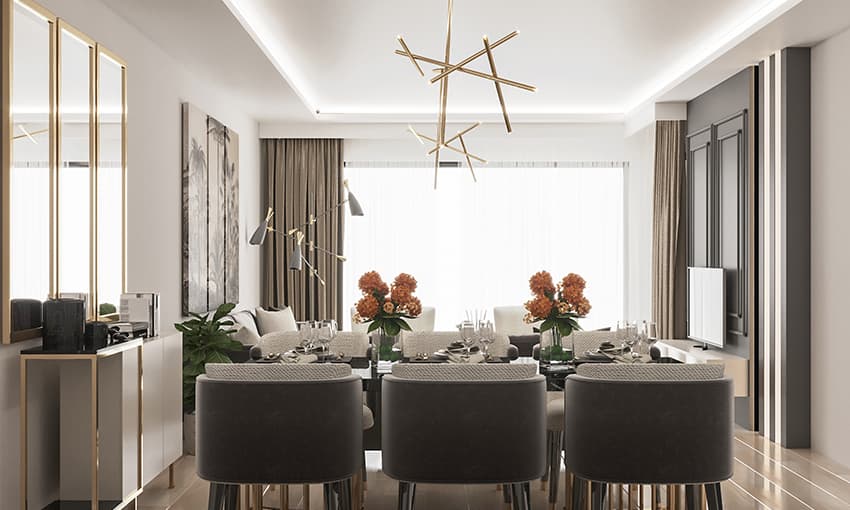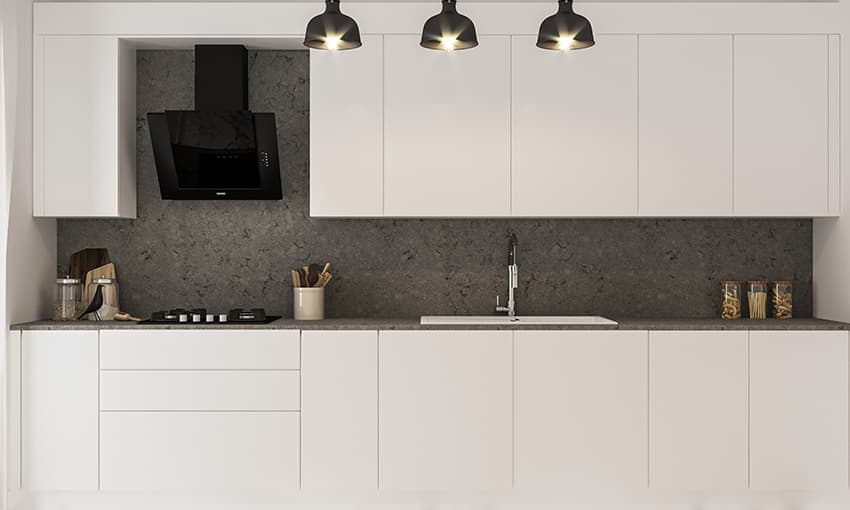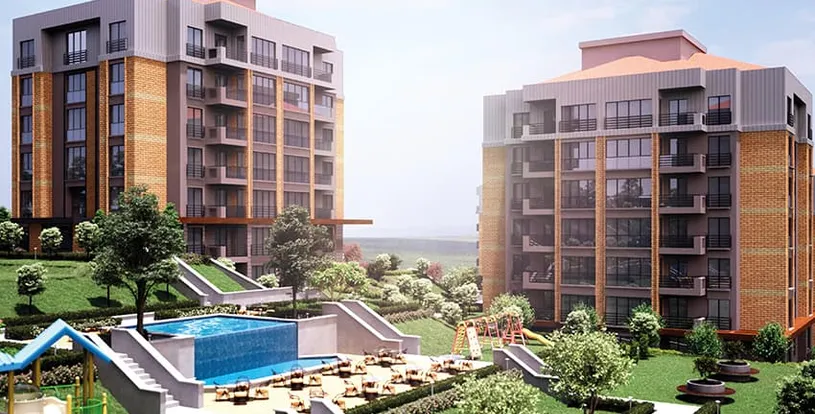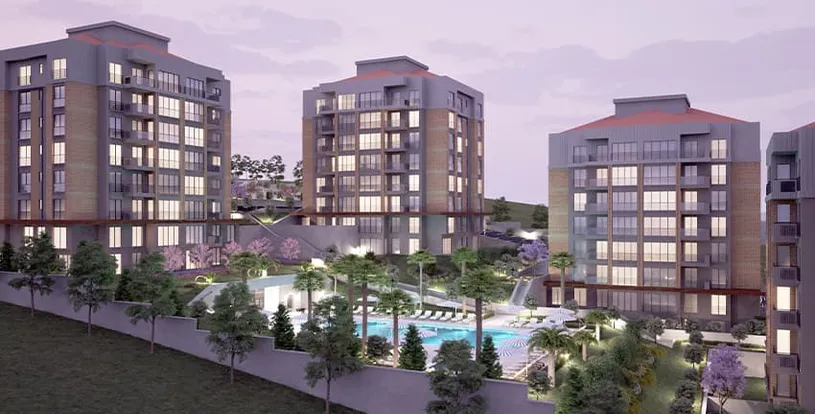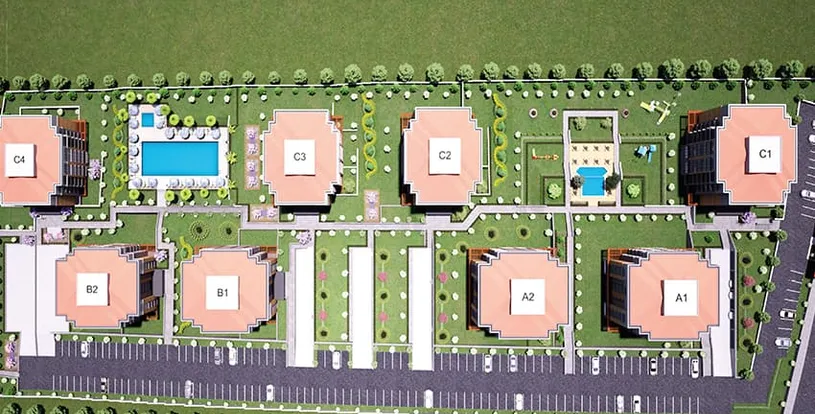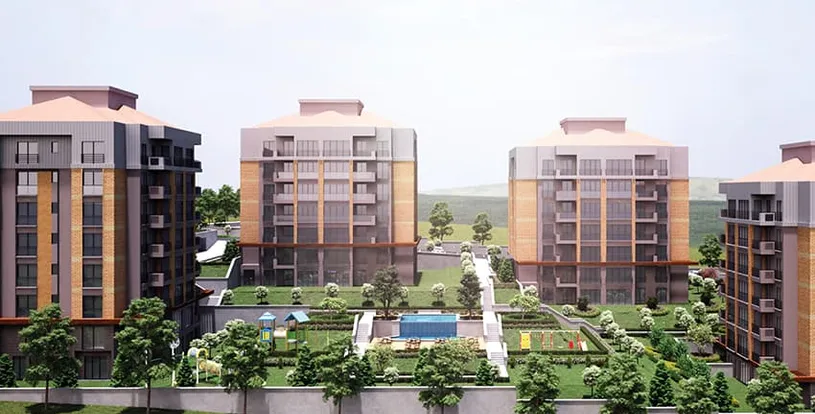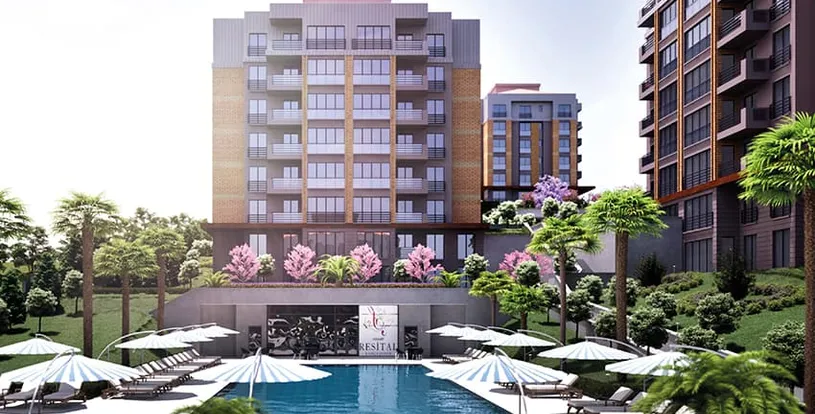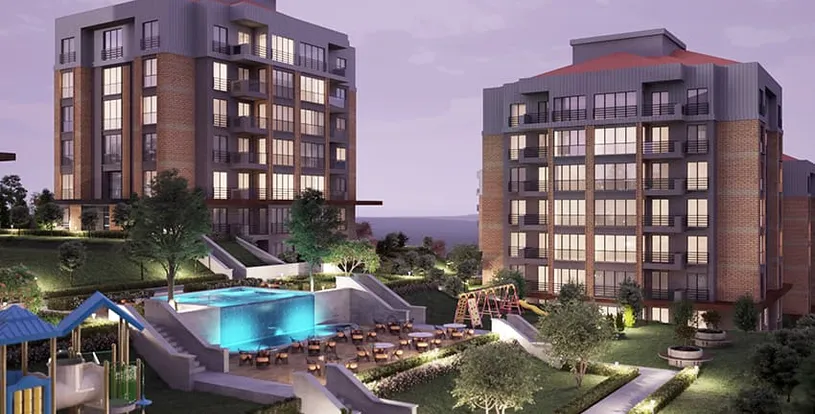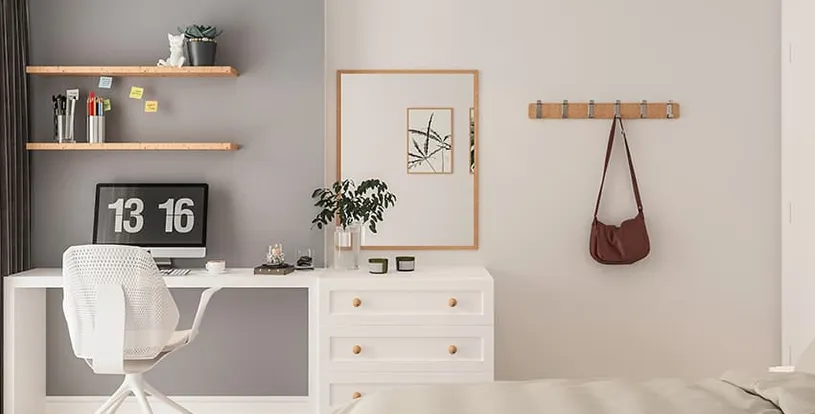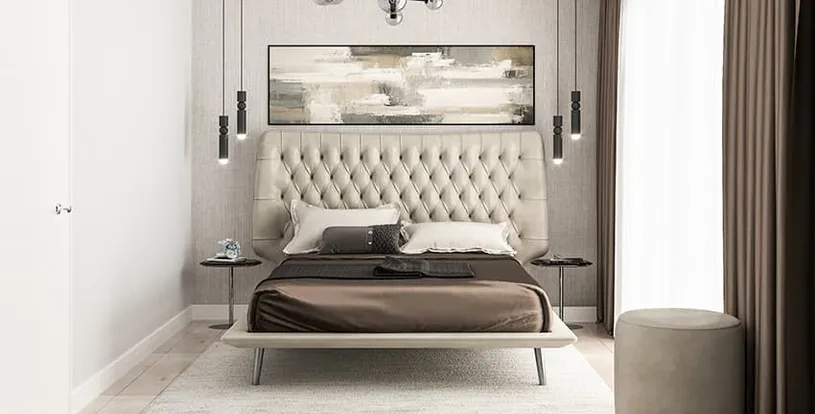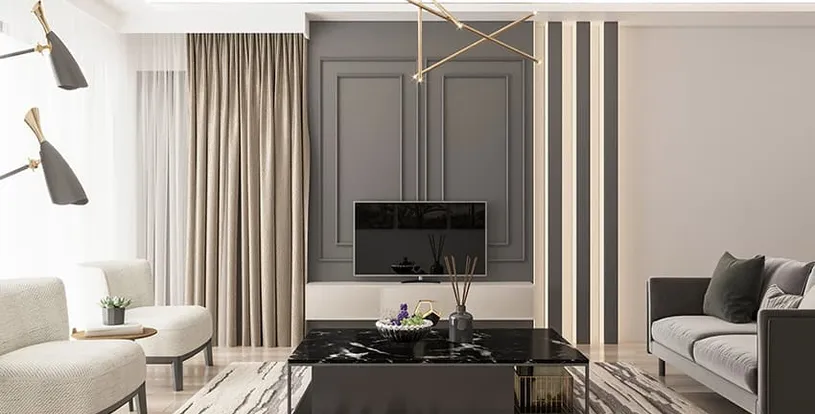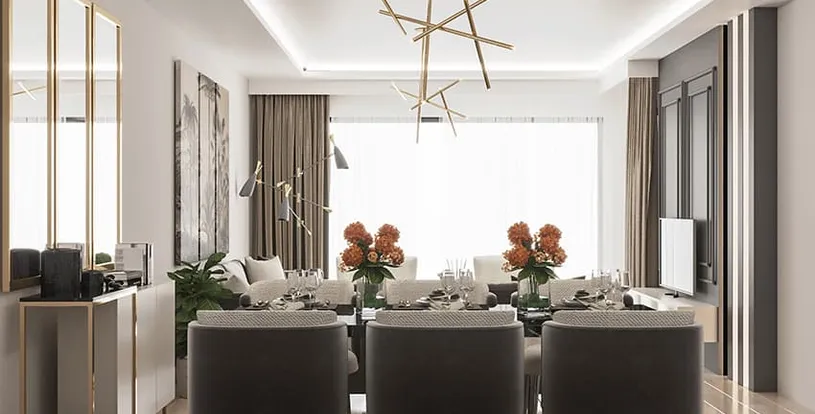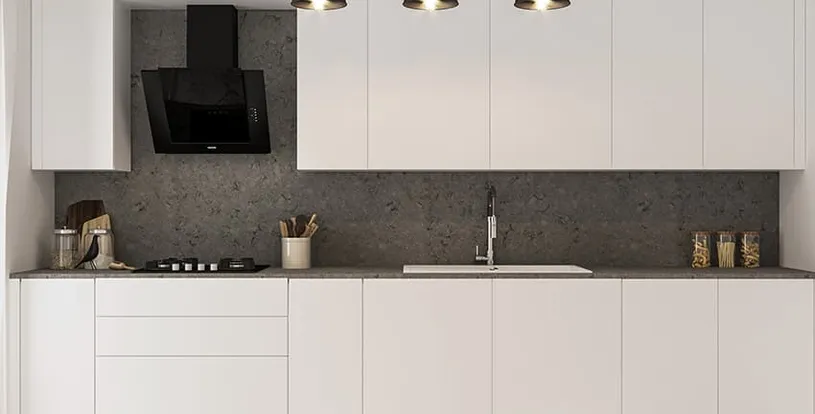 Expand
Back
Exclusive Apartments Near Isatnbul Canal in Basaksehir, Istanbul
Apartment, Investment
Başakşehir
Istanbul

City View

Apartment, Investment

up to 4
Bedroom

up to 3
Bathroom

Delivery Ready
Başakşehir, Istanbul

City View

Delivery Ready
up to 4
Bedroom

up to 3
Bathroom
What is Resital Bahcesehir in Basaksehir, Istanbul?
Resital Bahcesehir is a residential compound representing an excellent choice for those who are looking for a property that can serve both as an investment and a family home. With its proximity to the Istanbul Canal project, quiet family life, and large green spaces, it is a great option for anyone who values the quality of life and wants to invest in a promising location.
This compound offers a variety of housing options all designed to meet the needs of different families, with spacious rooms and modern amenities. The residences range in area between 2+1 to 4+1 apartments with duplex options and well-designed balconies to provide healthy sun exposure and a captivating view over the green and blue shades of nature.
The Resital Bahcesehir project was established by Beyaz Saray Construction Company, one of the renowned names in the real estate sector that also created more than 28 other housing developments in Istanbul.
Where is the Location of Resital Bahcesehir?
This compound is located in the Basaksehir district of Istanbul, 1.5 km away from the Istanbul Canal project. Therefore, Resital Bahcesehir is said to be the closest to this life-changing development which will increase this area's value in the real estate investment sectors. This advancement, considered the largest in Turkey, will also reflect positively on the overall behavior of property investments in Istanbul.
This carefully planned location also offers a peaceful environment, away from the hustle and bustle of the city near the Breathtaking Kucukcekmece Lake.
What are the Important Locations Near the Resital Bahcesehir?
The Resital Bahcesehir is situated near the below :
1.5 km from the Istanbul Canal.
200 m from social public amenities like schools, shopping centers, etc.
600 m from the nearest bus stop ( which may take you to the Metrobus station).
5 km from the nearest university.
5 km to the E-80 Highway.
7 km to the famous Golet Lake and Park.
13 km from the Mall of Istanbul.
19 km from Basaksehir Hospital.
33 km from Istanbul International Airport.
Considering the proximity to the Istanbul Canal Project and other important amenities, the compound is suitable for both investments and family accommodation.
What are the Features of Resital Bahcesehir?
We can mention significant features of Resital Bahcesehir as follows :
The complex is built on an area of 25.000 m2, 21.000 m2 of which is covered with green spaces.
The construction consists of 8 blocks of 5 floors and 4 apartments on each floor.
The available floor plans are 2+1, 3+1, and 4+1 with duplexes.
The areas of the flats range from 98 - 181 m2.
Elegant architecture with chic interior designs.
The venues include a 300 m2 gym center.
A shuttle service dedicated to carrying resıdents to the nearest transporattıon stop,
Parking lots with charge stations for electric cars.
Top-quality standards, materials, and finishes are used for these apartments such as High-security steel entrance doors, Double-glazed windows, Heavy-duty air conditioning, security systems, and external heat insulation.
The apartments also include stylish bathrooms with modern designs.
What are the Reasons to Buy Property from Resital Bahcesehir?
The reasons why Resital Bahcesehir real estate is a good choice for you are :
Suitable for Turkish Citizenship applications.
The strategic location is near the Istanbul Canal project and other significant areas.
Location features and luxury elements create profitable investment opportunities.
The versatility of properties with different alternatives.
The high-quality material used during construction increases their value in the real estate market.
The adopted earthquake resistance systems.
Discounts for cash payments and flexible payment plans.
For Whom is Resital Bahcesehir Suitable for Purchase?
housing project may appeal to a wide range of individuals, including :
Families and retirees planning to relocate to Turkey and live in a tranquil suburban location while still having access to the city's bustling urban lifestyle.
Foreigners interested in obtaining permanent residency or citizenship in Turkey.
investors who choose to enter the real estate domain in an area with high potential, this investment may benefit from the proximity to a promising project like the Istanbul Canal.
Is Resital Bahcesehir Suitable For Family with Children?
Yes! The properties offer spacious layouts where families can comfortably raise their children, alongside easy access to transportation and reputed schools.
Is Resital Bahcesehir Suitable For Single People?
No! The project is more convenient as a family housing.
Is Resital Bahcesehir Suitable For Who Wants to Be a Turkish Citizen?
Yes! By purchasing a property from Resital Bahcesehir you can apply for Turkish Citizenship. After receiving your passport you may enjoy the following privileges:
Ability to visit 90 countries visa-free, and easy visa issuance for many countries because Turkey is gradually becoming a power to be admired in the world;
Possibility of becoming a European Passport soon;
Ability to create a trouble-free business in Turkey, which is a country that connects the Asian and European continents;
Owning such a passport provides the safety of guaranteed investment returns;
Quick Citizenship and Passport issuance process, down to 4 months only;
Multi-nationally and Wealth disclosure-free authorizations;
Comprehensive Medical Insurance and Quality Education for the whole family;
Safety, Democracy, and free life privileges of Middle Eastern-European Turkey.
What Kind of Services Does the Resital Bahcesehir Provide?
Services that Resital Bahcesehir offers are :
24/7 security with surveillance
Adult/children swimming pools
Football fields
Tennis courts
300 m2 gym
Sauna and Turkish bath
Care parking with an electric charge station
Supermarket and cafes
Walking tracks
What are The Payment Methods of Resital Bahcesehir?
Flexible payment terms with discounts.
What is Life Like in the Resital Bahcesehir?
Thanks to the location of Resital Bahcesehir, residents can enjoy a peaceful and serene environment away from the noise of the city. Being the closest housing property in Turkey to the Istanbul Canal project adds significant infrastructure sturdiness that will transform the area, creating new transportation options and increasing property values. This means that residents may benefit from the appreciation of their property value over time, making it a potentially lucrative investment.
Property Options
| Number Of Rooms | Number Of Bathrooms | Spaces Start At |
| --- | --- | --- |
| 2 | 2 | 105 m2 |
| 2 (Duplex) | 3 | 123 m2 |
| 3 | 3 | 129 m2 |
| 3 (Duplex) | 3 | 167 m2 |
| 4 (Duplex) | 4 | 177 m2 |
Property Features
24/7 Security Systems
Fitness and GYM
Garden
Restaurant / Cafe
Swimming Pool
Turkish Bath
Central Heating
Walking Tracks
Parking
Sauna
Fully fitted kitchen
Green Views
Indoor Car Parking
Landscape
Kids Playground
Turkish Citizenship
City Views