Unmatched Elegance and Luxury Surrounded by Greenery in Eyupsultan, Istanbul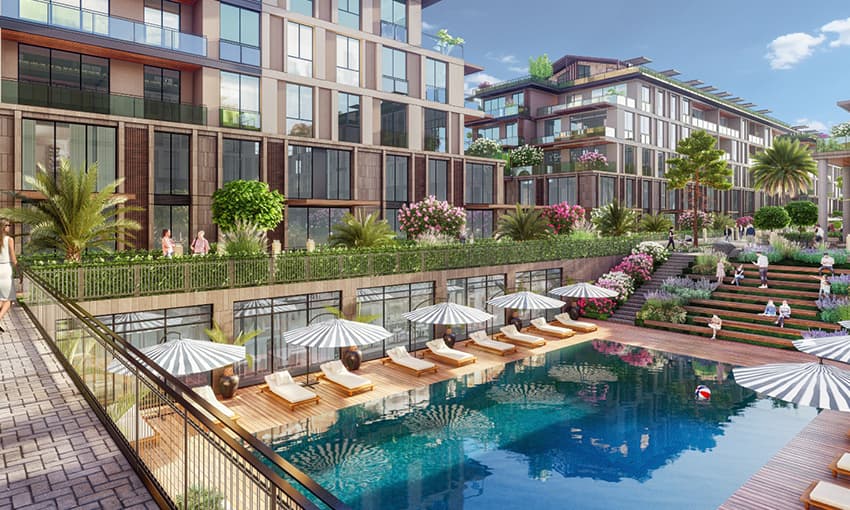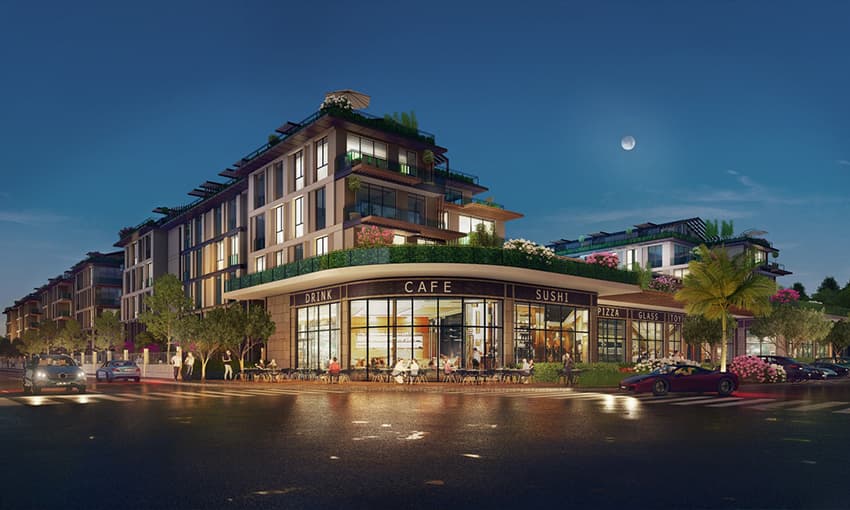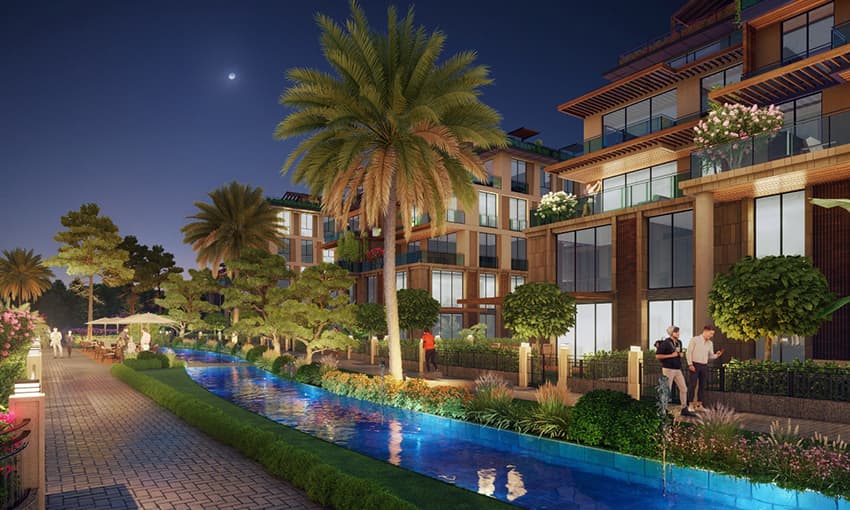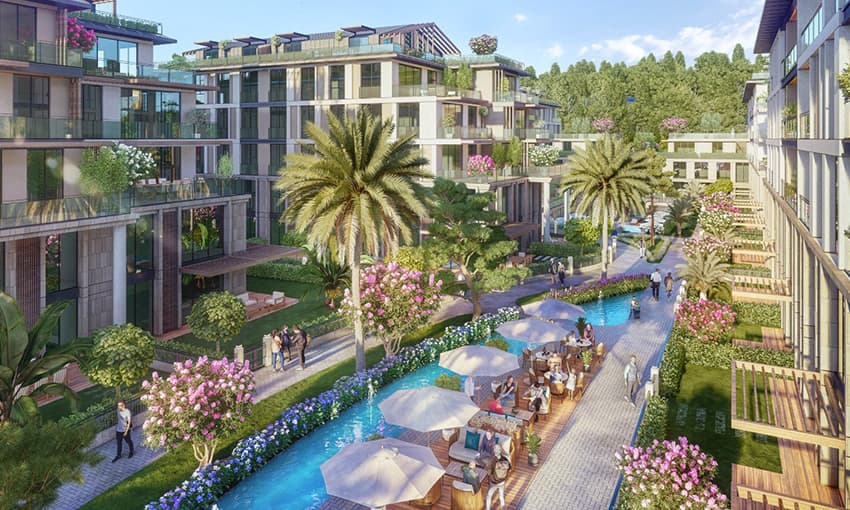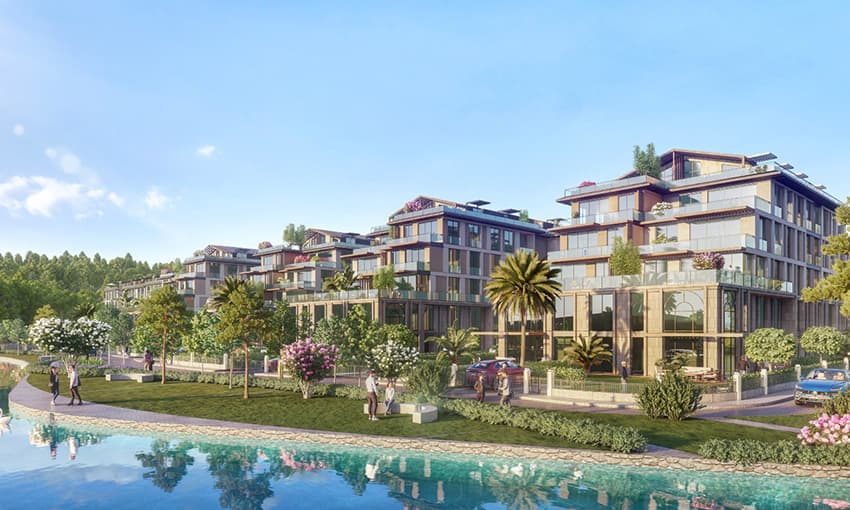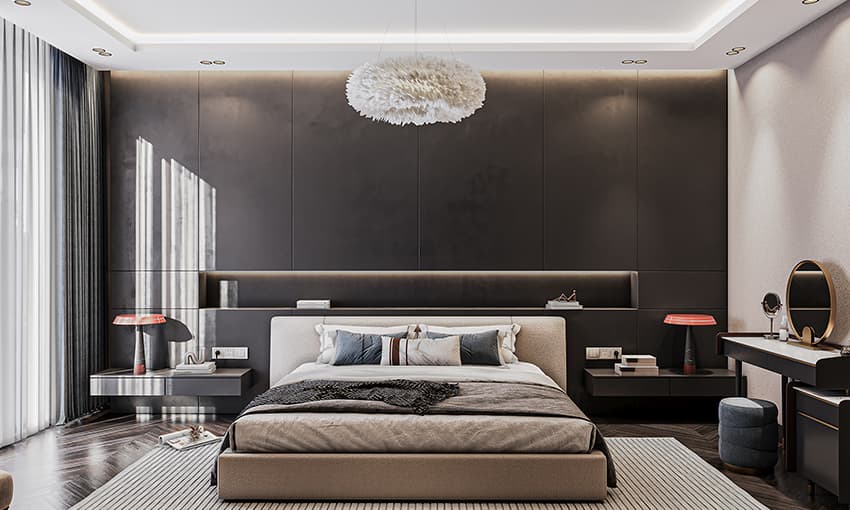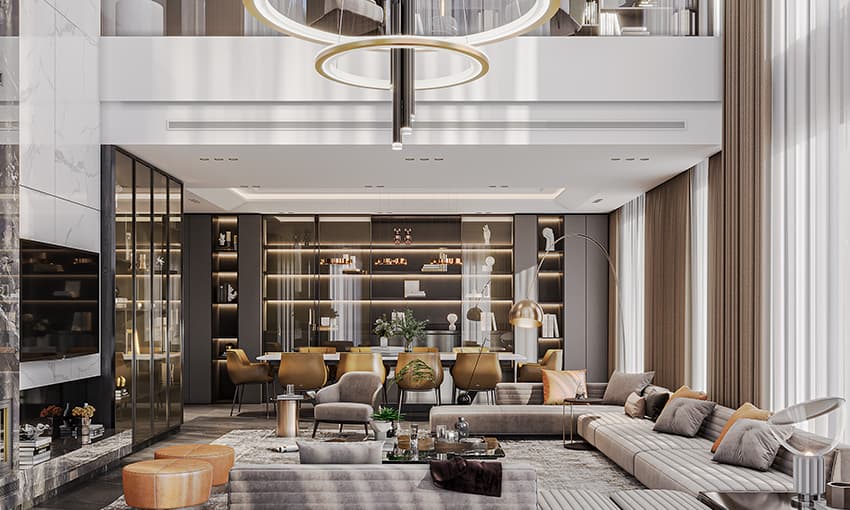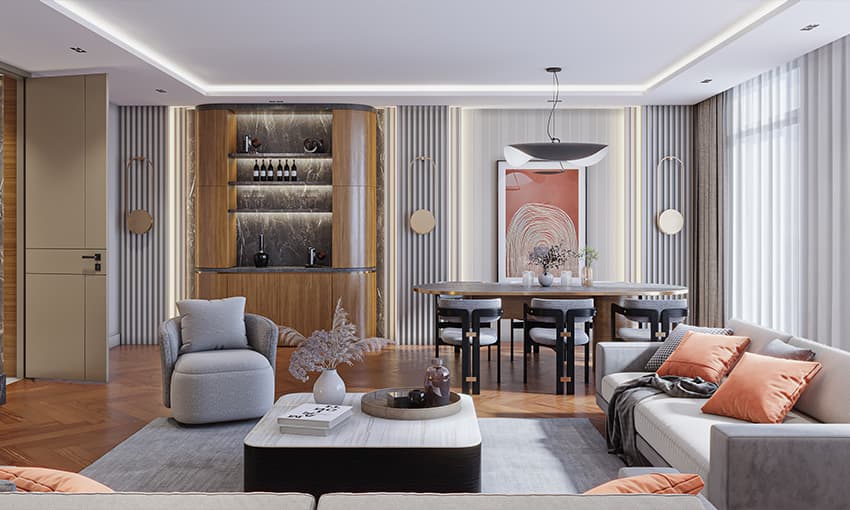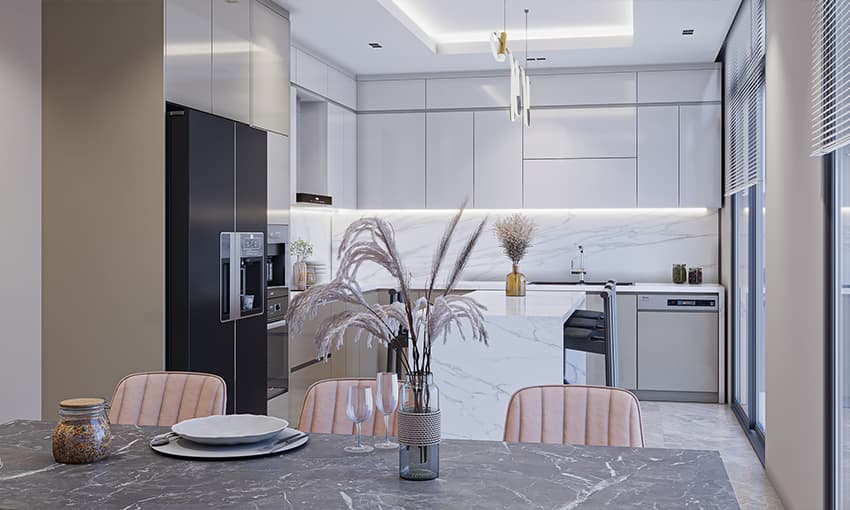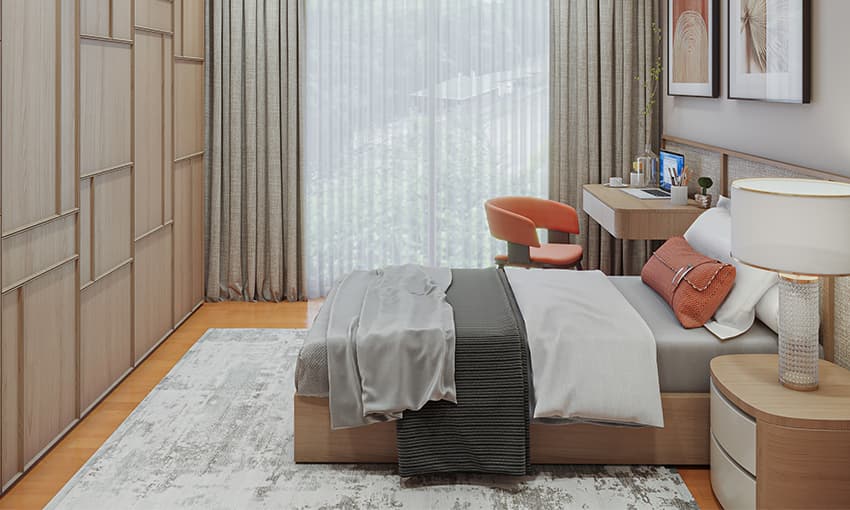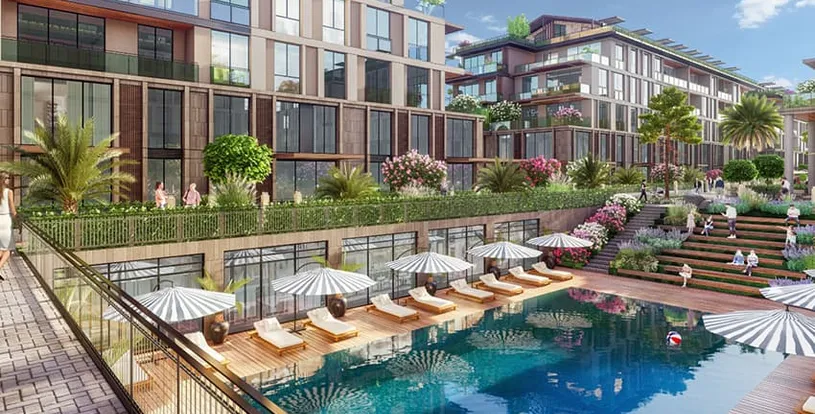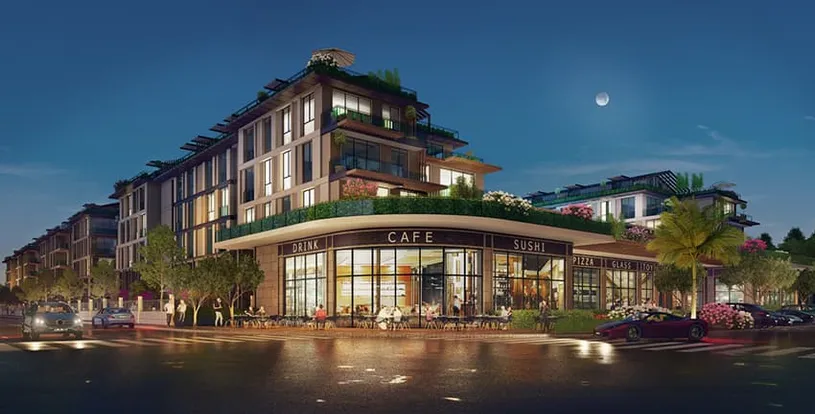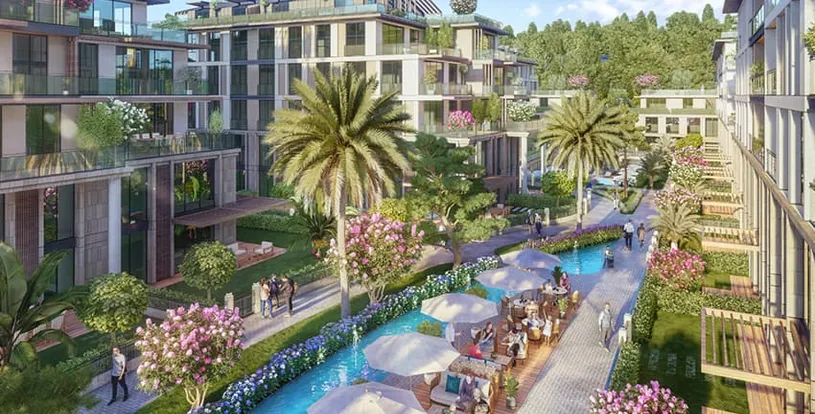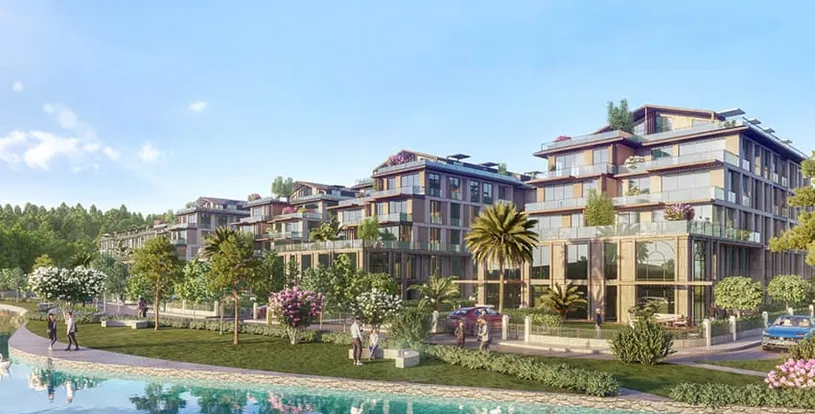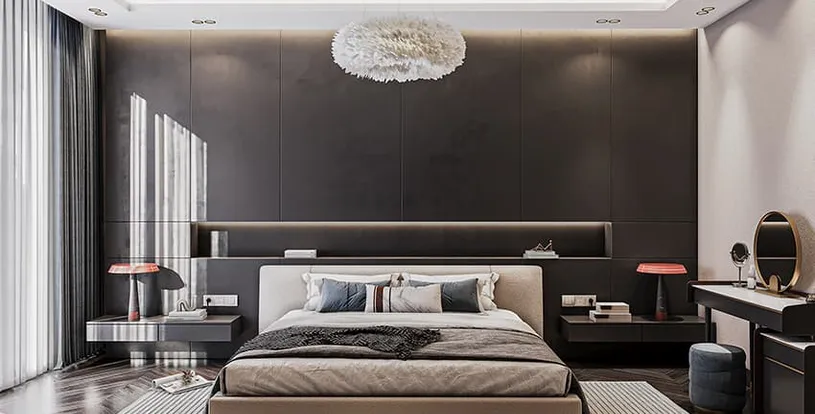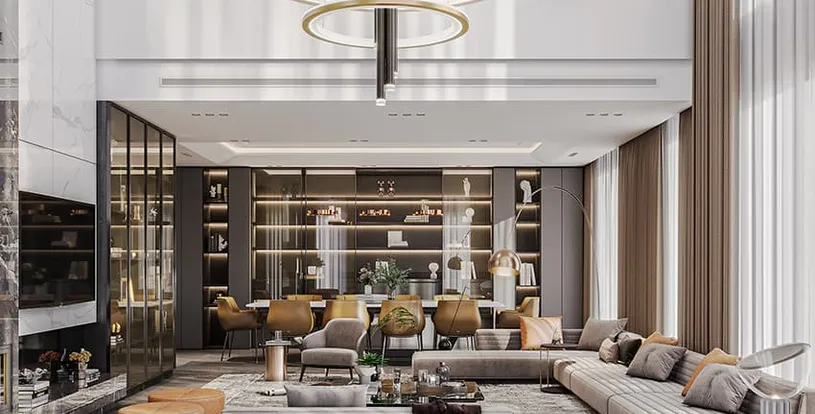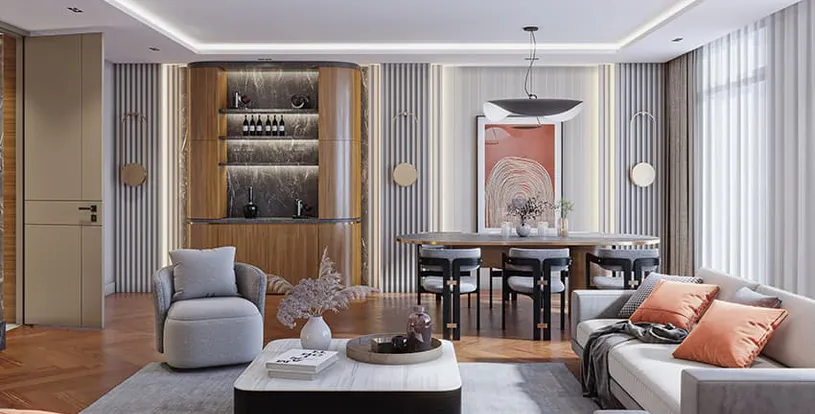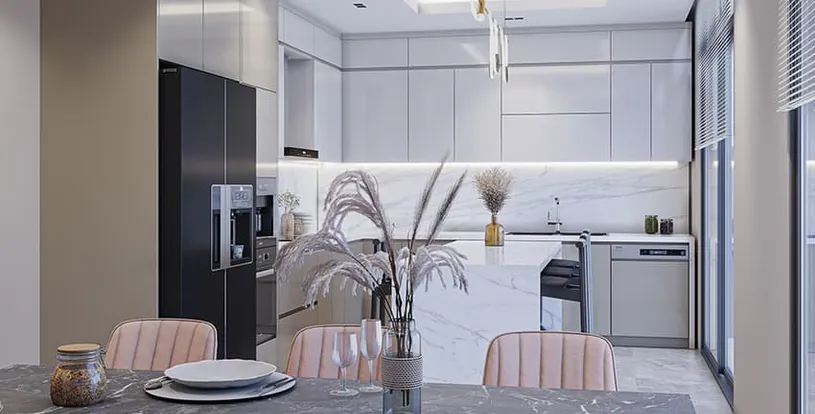 Expand
Back
Unmatched Elegance and Luxury Surrounded by Greenery in Eyupsultan, Istanbul
Apartment, Villa
Eyüpsultan
Istanbul

Green View

Apartment, Villa

up to 5
Bedroom

up to 5
Bathroom

Delivery 4-2025
Eyüpsultan, Istanbul

Green View

Delivery 4-2025
up to 5
Bedroom

up to 5
Bathroom
What is Nefes Koru Gokturk in Eyüp Sultan, Istanbul?
Nefes Koru Gokturk is a prestigious residential project located in the Gokturk neighborhood of EyupSultan, Istanbul. This exquisite development offers a harmonious blend of modern living and lush natural surroundings. With its close proximity to the City Center-Airport highway, the residential compound is not isolated at all. The project is designed to provide residents with a tranquil and comfortable lifestyle, with thoughtfully crafted residences and an array of amenities, restaurants, and other cafes.
Nefes Koru Gokturk consists of 8 blocks comprising a total of 202 apartments, and several commercial spaces. The project spans an area of 80,000 square meters with 16,000 square meters of landscaping, providing ample space for residents to enjoy. The apartments feature well-designed layouts, with spaces from 2-bedroom to 5-bedroom apartments divided between normal flats and duplexes. Thus, this residential project caters to the varying needs and preferences of all your requirements. The Nefes Koru Gokturk also boasts extensive green spaces, creating a refreshing and serene atmosphere.
Nefes Koru Gokturk is developed by Zilal Construction in collaboration with Gul Construction, the 2 esteemed construction companies have a strong presence in the industry. They have successfully undertaken various projects within Istanbul, Turkey, and beyond. With their expertise and commitment to quality, Zilal Construction & Gul Construction together, and separately, have established a reputation for delivering exceptional residential developments. Nefes Koru Gokturk benefits from their extensive experience and dedication to creating a desirable living environment, ensuring that residents can enjoy a high-quality and comfortable lifestyle.
Where is the Location of Nefes Koru Gokturk in Eyüp Sultan, Istanbul?
Nestled in the desirable neighborhood of Gokturk Merkez within the historic Eyüp Sultan district, Nefes Koru Gokturk enjoys an enviable location in the heart of Istanbul. Surrounded by verdant greenery, this residential project offers a serene haven away from the city's hustle and bustle. Gokturk Merkez is renowned for its elegant villas, tree-lined streets, and tranquil residential ambiance, making it one of the most sought-after areas in Istanbul. Just steps away from Istanbul Street, a picturesque road adorned with charming cafes, restaurants, and shops, residents of Nefes Koru Gokturk experiences a sense of luxury and exclusivity. Additionally, being in close proximity to the third bridge of Istanbul grants convenient access to the Asian side of the city, while the Istanbul Airport is conveniently located nearby, ensuring seamless travel for residents.
What are the Important Locations Near Nefes Koru Gokturk, Eyüp Sultan, Istanbul?
Some estimated distances from Nefes Koru Gokturk to significant landmarks in Istanbul:
7 minutes by car to the Kemer Country Golf Club
12-minute walking distance to an international school
20 minutes by car to the new Istanbul Airport
5 minutes to Istanbul Street, a luxurious street in Gokturk filled with restaurants cafes, and bars.
9 minutes to the M11 metro line at Gokturk station (Airport Metroline)
6 minutes by car to the nearest hospital
Buying a luxurious property is very easy due to the city's nature. Most luxurious and lavish residential projects in Istanbul are a little bit far away from the city center and away from the noise. It is also related to the fact that the projects are close to exclusive areas.
What are the Features of Nefes Koru Gokturk?
Below are the features that make Nefes Koru special:
Ceiling-to-floor windows
Open, green views are excellent to relax and unwind
Full Social facilities
Green spaces
Clean air
What are the Reasons to buy at Nefes Koru Gokturk, Eyüp Sultan, Istanbul?
There are several compelling reasons to consider buying a property in Nefes Koru Gokturk in Eyüp Sultan, Istanbul. Here are some key reasons:
Prime Location: Nefes Koru Gokturk is situated in the highly desirable neighborhood of Eyüp Sultan in Istanbul. This area offers a unique blend of rich history, cultural heritage, and modern amenities. With its convenient location, residents can enjoy easy access to key landmarks, transportation hubs, educational institutions, and shopping centers.
Serene Environment: The residential project is built in a serene environment surrounded by lush greenery. This provides a peaceful and tranquil atmosphere, allowing residents to escape the hustle and bustle of the city and enjoy a relaxed lifestyle.
Quality Construction: The compound features well-designed and meticulously constructed residences, ensuring a high standard of living for residents.
Modern Amenities: Nefes Koru Gokturk offers a range of modern amenities and facilities to enhance residents' lifestyles. Including swimming pools, fitness centers, landscaped gardens, playgrounds, and recreational areas. Such amenities provide opportunities for relaxation, socializing, and maintaining an active and healthy lifestyle.
Investment Potential: Investing in Nefes Koru Gokturk presents an opportunity for long-term value appreciation. Istanbul's real estate market has demonstrated a strong growth trajectory, and Eyüp Sultan is a sought-after area for both local and international investors. With its prime location, quality construction, and desirable amenities, the project holds the potential for a sound real estate investment.
Cultural and Historical Significance: Eyüp Sultan is a district known for its rich cultural and historical heritage. The area is home to significant landmarks, including the Eyüp Sultan Mosque and the Pierre Loti Hill, providing residents with the opportunity to immerse themselves in the vibrant cultural fabric of Istanbul.
These reasons collectively make Nefes Koru Gokturk an attractive choice for individuals seeking a high-quality living experience, a serene environment, and potential returns on investment in one of Istanbul's most esteemed neighborhoods.
For Whom is Nefes Koru Gokturk Suitable for Purchase?
Nefes Koru Gokturk is suitable for:
Families seeking spacious homes and family-friendly amenities.
Professionals looking for a peaceful retreat and convenient access to business centers.
Nature enthusiasts who appreciate the surrounding greenery and outdoor activities.
Investors seeking a promising investment opportunity in a desirable location.
Individuals who are interested in acquiring Turkish citizenship through investment programs.
Is Nefes Koru Gokturk Suitable For Families with Children?
Yes, Nefes Koru Gokturk is suitable for families with children. The project offers spacious residences, family-friendly amenities, and a serene environment surrounded by green spaces. It provides a safe and comfortable living environment ideal for families to enjoy quality time together.
Is Nefes Koru Gokturk Suitable For Single People?
Nefes Koru Gokturk is not specifically designed for single individuals. It is more suitable for families and those seeking a spacious living environment. The project emphasizes family-friendly amenities and a serene atmosphere, making it a better fit for families with children rather than single individuals.
Is Nefes Koru Gokturk Suitable For Those Who Want to Be Turkish Citizens?
Yes, Nefes Koru Gokturk is suitable for those who want to acquire Turkish citizenship. The project meets the eligibility criteria for Turkish citizenship through investment programs. By investing in a property at Nefes Koru Gokturk, individuals can fulfill the requirements and take advantage of the benefits that come with Turkish citizenship, such as visa-free travel, business opportunities, and access to comprehensive medical insurance and education. Turkish citizenship benefits:
Visa-free travel to many countries
Visa-on-arrival options
Business opportunities
Guaranteed investment returns
Quick citizenship process
Dual nationality, no wealth disclosure
Comprehensive healthcare and education
What Kind of Services Does Nefes Koru Gokturk Provide?
When buying a property in Istanbul, Nefes Koru Gokturk provides a range of exceptional services to enhance the living experience. These include:
24/7 security for a safe and protected environment.
On-site property management for convenient maintenance and assistance.
Well-maintained green spaces and landscaping, offer a refreshing ambiance.
Fitness centers and sports facilities, promote an active and healthy lifestyle.
Children's playgrounds for family enjoyment and recreation.
Ample parking spaces for residents and their guests.
Concierge services cater to the needs and requests of residents, ensuring a hassle-free living experience.
What are The Payment Methods at Nefes Koru Gokturk?


At Nefes Koru Gokturk, there are flexible payment methods available to accommodate different preferences. Buyers have the option to make cash payments for a straightforward transaction. Additionally, installment plans are offered to provide more convenient payment options. As an added benefit, Istanbul property clients may also be eligible for special discounts, making it an attractive opportunity to invest in a property at Nefes Koru Gokturk.
What is Life Like in Nefes Koru Gokturk?
Life in Nefes Koru Gokturk offers a harmonious blend of luxury, comfort, and natural beauty. Residents can indulge in a serene and tranquil environment surrounded by lush greenery. The project provides a range of amenities and facilities, including swimming pools, fitness centers, and social spaces for relaxation and leisure activities. The well-designed apartments offer spacious living areas and stylish interiors, ensuring a comfortable lifestyle. With 24/7 security and on-site management services, residents can enjoy peace of mind and a hassle-free living experience. Nefes Koru Gokturk provides an ideal setting for a high-quality and fulfilling life in Istanbul.
Property Options
| Number Of Rooms | Number Of Bathrooms | Spaces Start At |
| --- | --- | --- |
| 2 | 2 | 159 |
| 3 | 2 | 256 |
| 4 | 6 | 786 |
| 5 | 5 | 420 |
Property Features
24/7 Security Systems
Fitness and GYM
Garden
Restaurant / Cafe
Swimming Pool
Turkish Bath
Central Heating
Walking Tracks
Sauna
Indoor Car Parking
Landscape
Turkish Citizenship
Forest View
Ready Title Deed