Exclusive Flats by Green Forests with Unique Island Views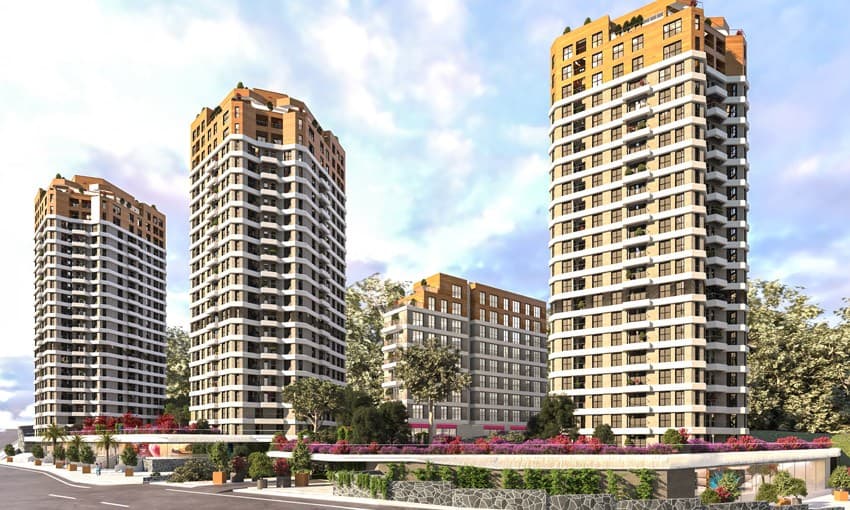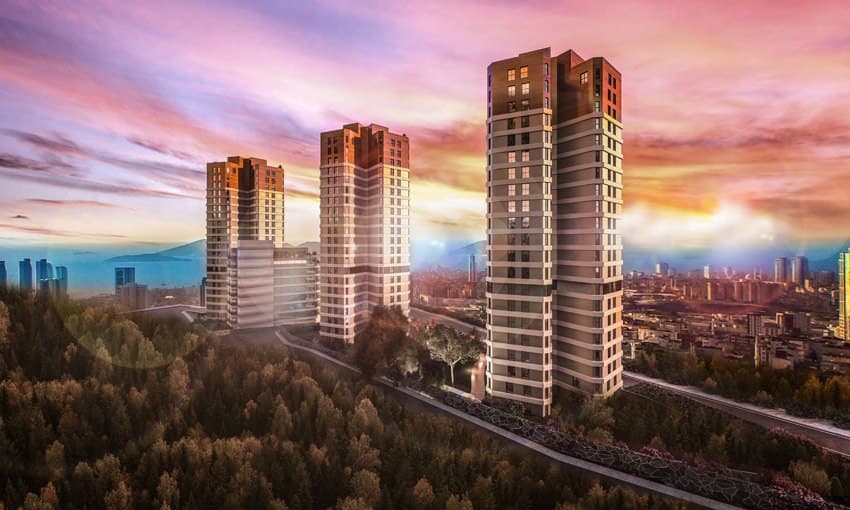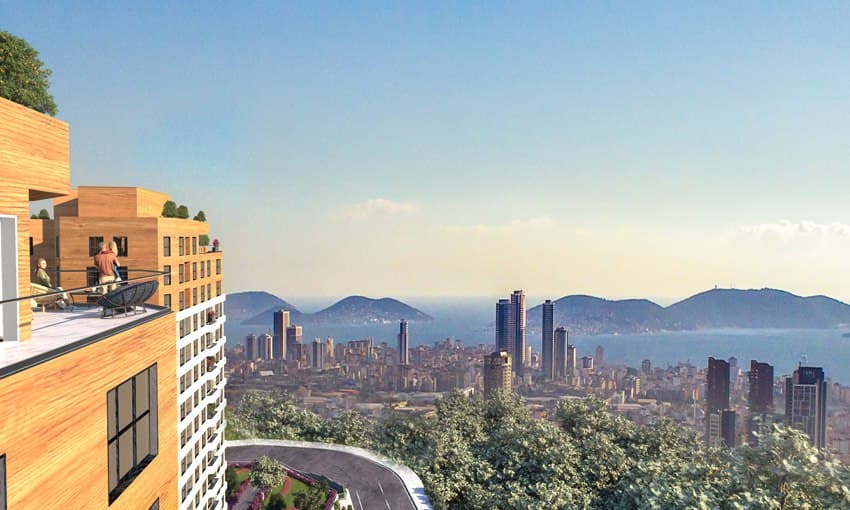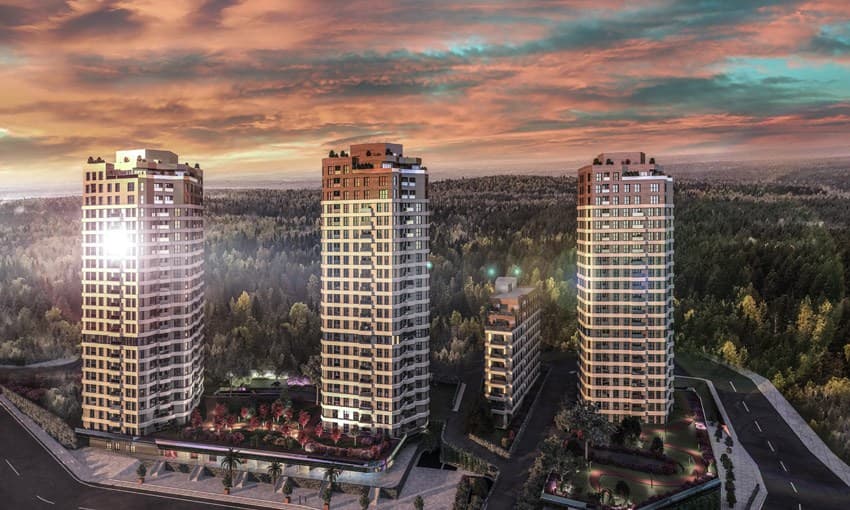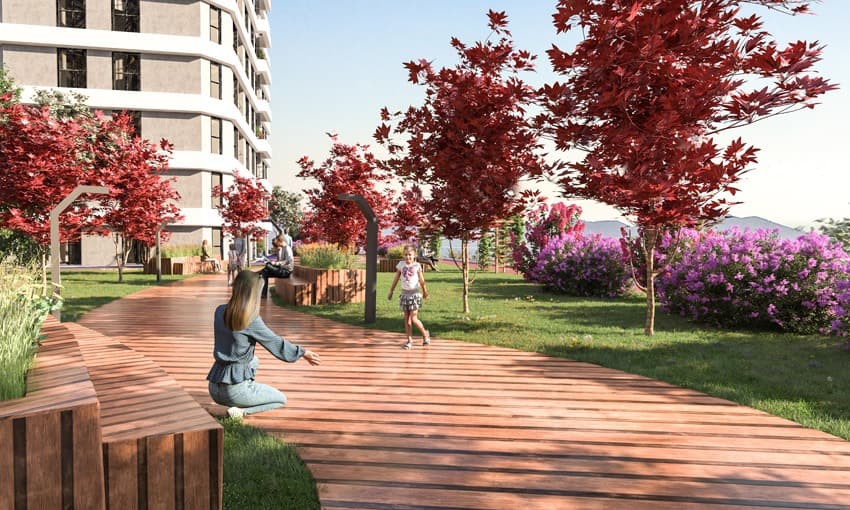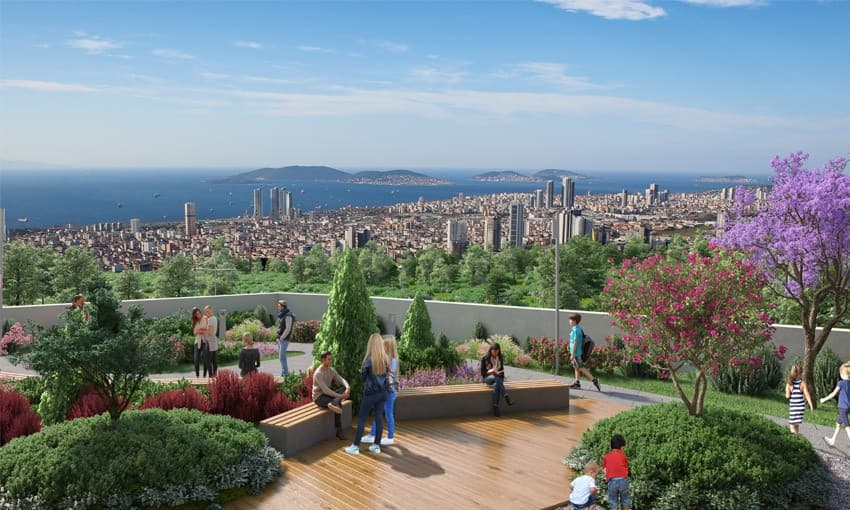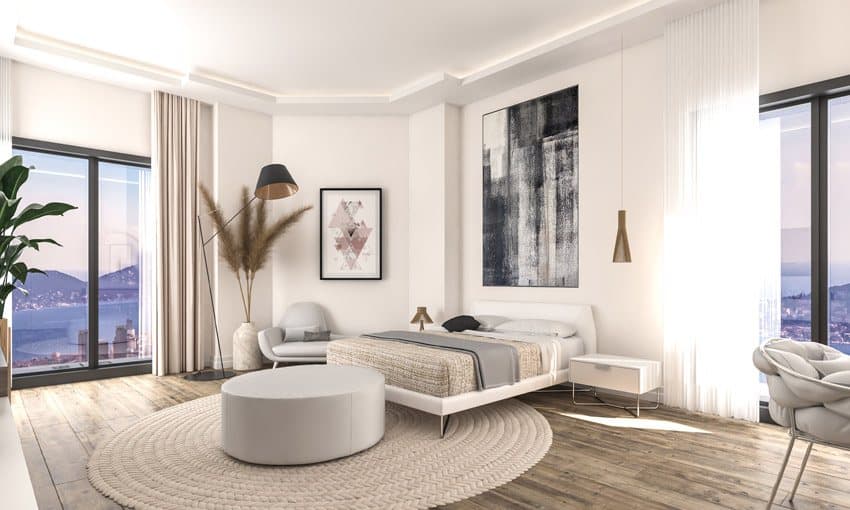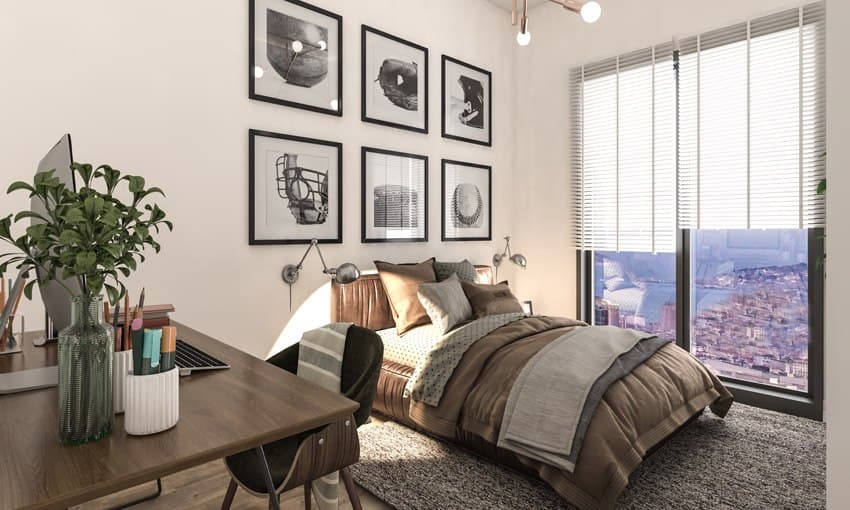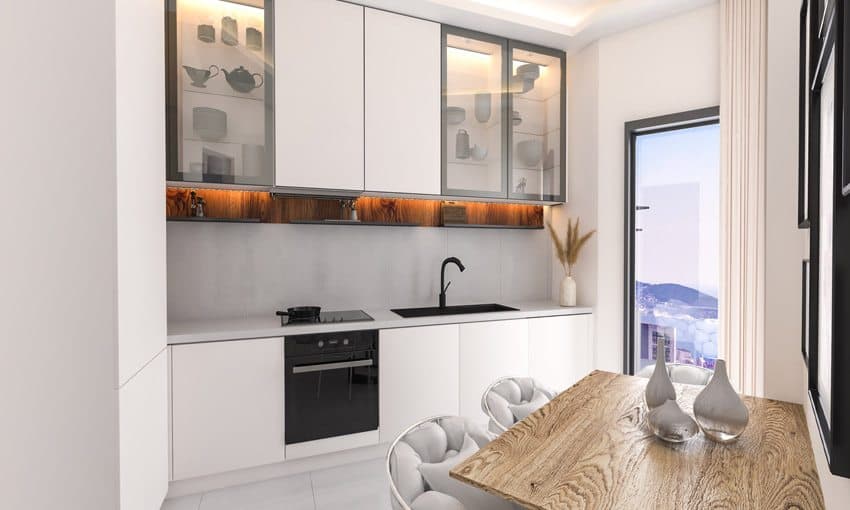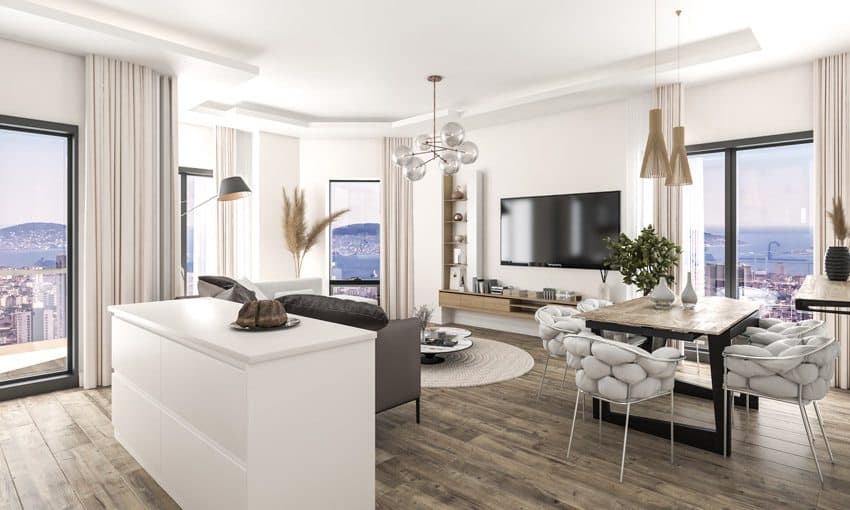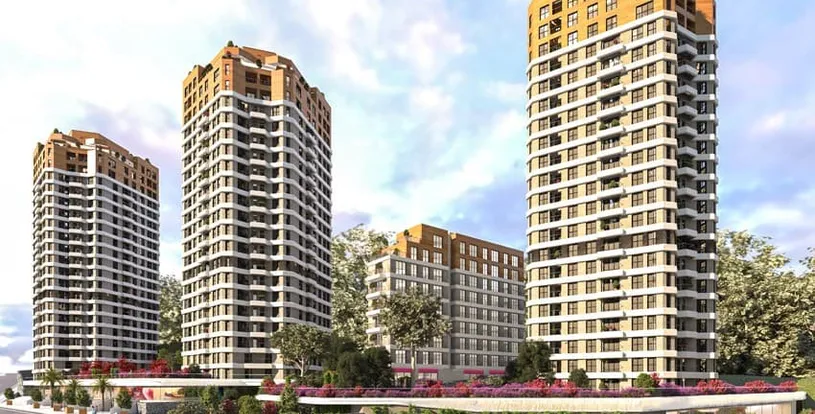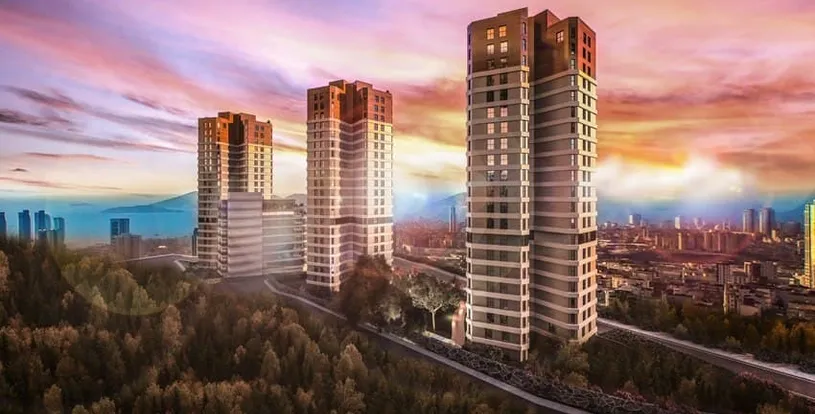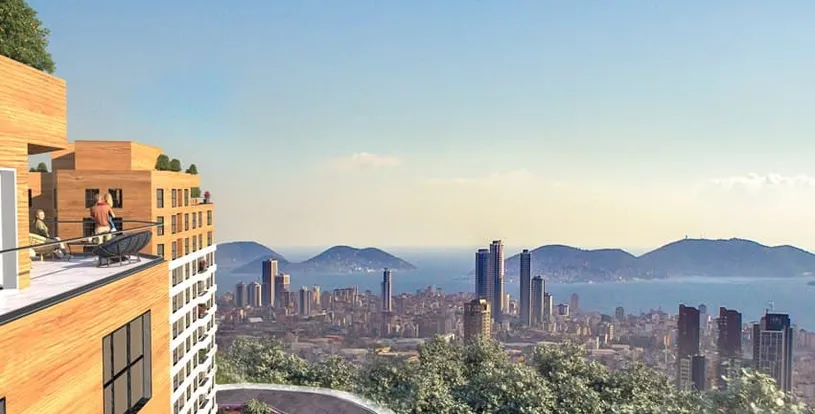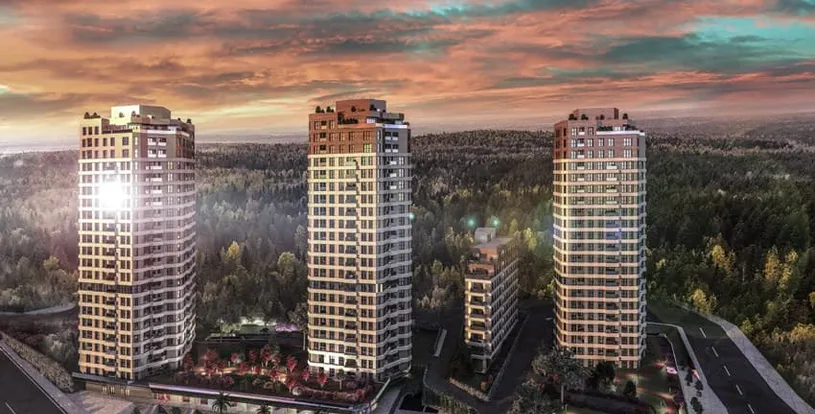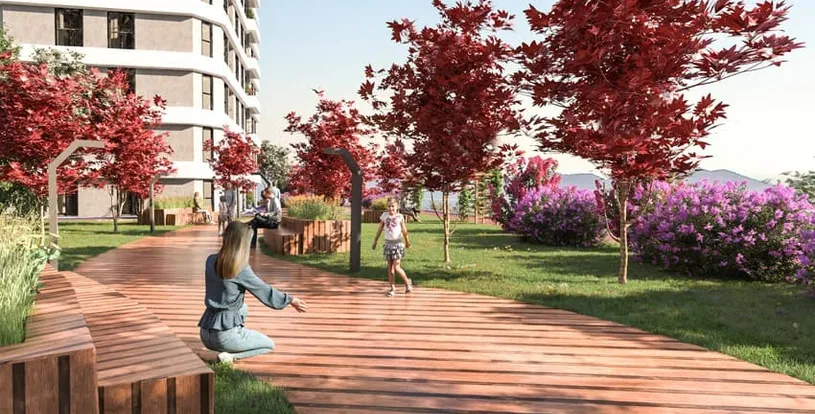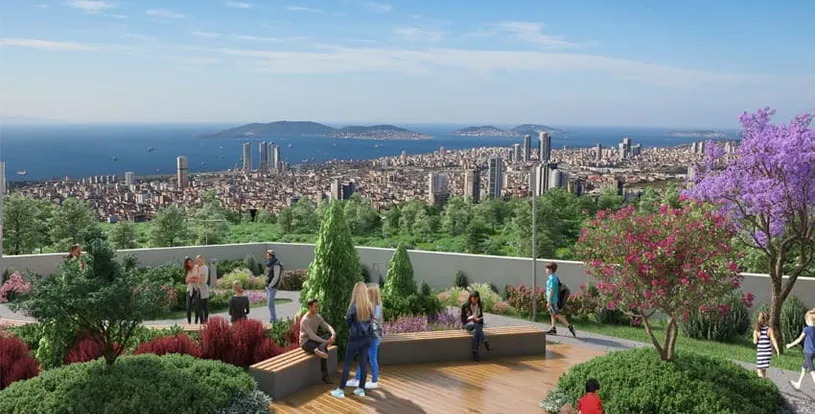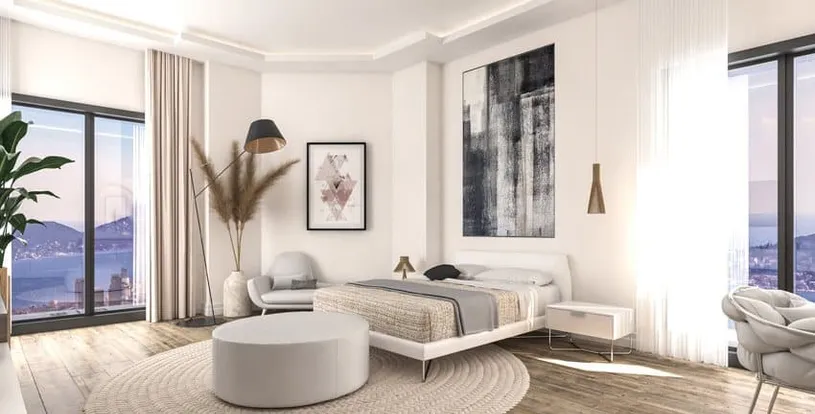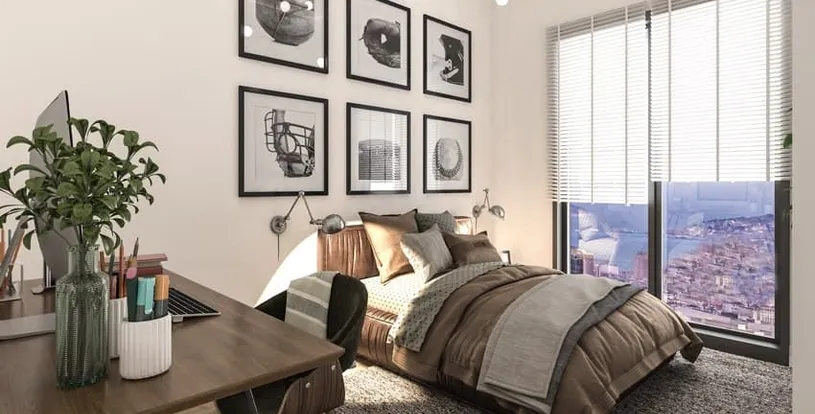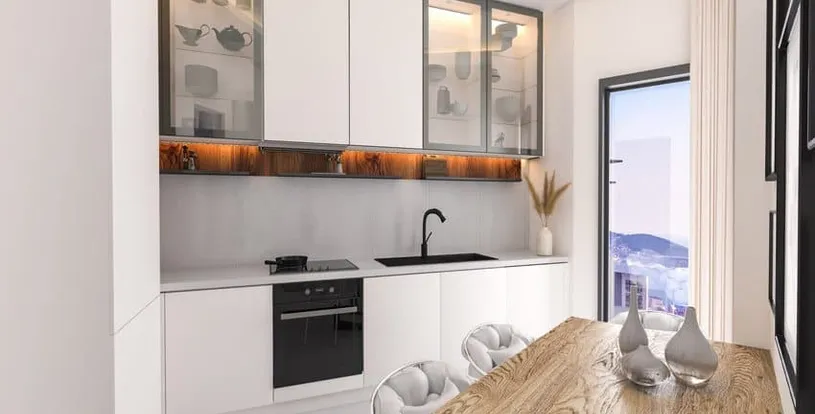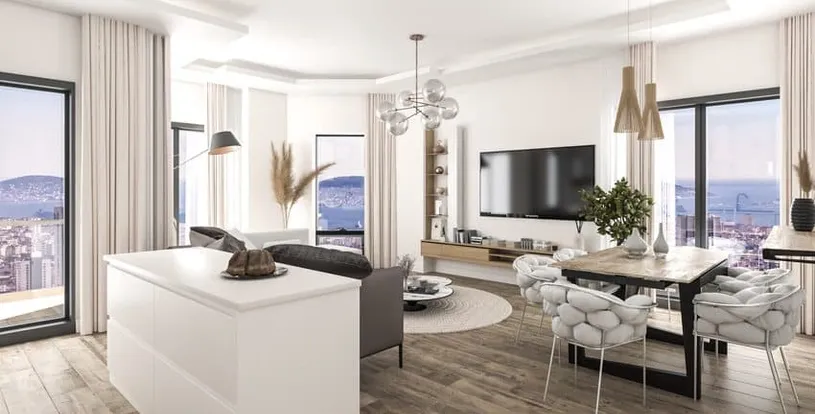 Expand
Back
Exclusive Flats by Green Forests with Unique Island Views
Beachfront, Apartment
Kartal
Istanbul

Islands View

Beachfront, Apartment

up to 3
Bedroom

up to 3
Bathroom

Delivery Ready
Kartal, Istanbul

Islands View

Delivery Ready
up to 3
Bedroom

up to 3
Bathroom
What is Dunya Sehir Kartal in Istanbul, Kartal?
The Dunya Sehir project is established in the Kartal district, on the highest hills of Istanbul, a wonderful spot overlooking the captivating Marmara Sea and the Princes' Islands. This apartment in Turkey is also privileged with proximity to the Aydos forest, one of the biggest natural beauties of Istanbul, this oasis of serenity is visited by many people every day. This mixed-use development is significant for offering a variety of residential options and quality facilities. We can easily say that Dunya Sehir is the best choice for people seeking a unique lifestyle intertwined with nature and modernity.
The project comprises versatile residential units with modern designs. Those units range from (1+1) to (3+1) flats that come with spacious loft options, stylish bathrooms, and kitchen areas. The properties also have private balconies, and terraces where you can enjoy the amazing Sea views and sunshine.
The Dunya Sehir is built by 2B Global Real Estate Company, one of the most reputed names in the current property market. The execution procedures of this project started in 2021. 2B Global is also planning to launch numerous property projects all around Turkey in the near future.
Where is the Location of Dunya Sehir Kartal?
The Dunya Sehir Kartal project is located on the Asian side of Istanbul in the Kartal district. Due to its increasingly evolving business potentiality, this area is considered an attractive hub for crucial investment opportunities. Moreover, these properties for sale in Kartal have a breathtaking view over the Marmara Sea and the famous Princes' Islands. Proximity to Aydos Forest, is another trait of the project, allowing the residents to reach the beautiful nature and fresh air without having to leave the city.
What are the Important Locations Near Dunya Sehir Kartal?
The project is located near major landmarks and amenities which include (but are not limited to):
34 km to Taksim, 33 km to Eminonu, and 22 km to Kadikoy
9 km away from Sabiha Gokcen Airport
7 km to Istanbul Airport
26 km to 15 Temmuz Marty's, 35 km to Fatih Sultan Mehmet, and 52 km to Yavuz Sultan Selim Bridges
24 km to Avrasya Tunnel
5 km to Aydos Forest
6 km to Pendik Marina
3 km to Tuzla Beach
4 km to Kartal Palace of Justice
4 km to Ist Marina, 11.8 km to Viaport Kurt koy, and 8.1 km to Piazza shopping malls
6 km to IKEA Kartal
5 km to Marmara Uni. Pendik Training and Research, 3.2 km to Pendik Private, and 4.8 km to Yakacik Obstetrics and Pediatrics Hospital
2 km to Pendik Metro and 4.4 km to Kartal Metro Stations
9 km to Pendik Marmaray and 7 km to Kartal Marmaray Stations
2 km to D100 Highway Connection
5 km to Pendik IDO ferry dock
4 km to Gedik University and 13.6 km to Medeniyet University Kurtkoy Campus
14 km to ITU Maritime Faculty
The proximity to the schools, public services, and local amenities, draws the attention of people who seek to escape traffic troubles and useless waiting hours. You can easily reach the famous Princes' Islands without the need to fly or endure long travel rides. The Islands can be visited by taking a ferryboat from the Bostanci area which is only 20 minutes away from Kartal.
What are the Features of Dunya Sehir Kartal?
The project is built on (14.500 m2 ) of land and has (9.500 m2) of green areas.
The units comprise (360) apartments and (22) commercial units.
The construction includes (4) main blocks that offer (1+1, 2+1, and 3+1) flats with loft options.
The available units range in area between ( 56 m² -295 m²)
In order to comply with international safety regulations, the project is built on solid bedrock, to ensure extra security against earthquakes and natural disasters.
The project includes recreational facilities such as 2 indoor swimming pools, a kindergarten, fitness centers, children's playgrounds, a jogging track, lush gardens, and resting areas.
Top-quality standards, materials, and finishes are used in this project such as High-security steel entrance doors, Double-glazed windows, Heavy-duty air conditioning, security systems, and external heat insolation.
The balconies and terraces provide a spectacular view over the Sea, and surrounding landscapes, and ensure healthy daily sun exposure.
The units also include stylish bathrooms with modern designs.
What are the Reasons to Buy Property from Dunya Sehir Kartal?
The project is suitable for obtaining Turkish Citizenship.
The spectacular views over the Princes' Islands and captivating landscapes.
The strategic location is near public amenities and luxury facilities.
Luxury social facilities like swimming pools and fitness centers.
The high quality of material used during all construction phases increases its value in the real estate market.
The adopted earthquake resistance systems.
The offered Discounts for cash payments that yield attractive financial options
For Whom is Dunya Sehir Kartal Suitable for Purchase?
This project is suitable for medium-large size families, due to the availability of spacious flats that come with luxury facilities and social spaces. Moreover, the proximity to transportation hubs, adds further attraction factors to this category of homeowners.
Small families and newly married couples who seek to live inside resort-like environments that are privileged with proximity to major landmarks.
Businessmen, investors, and anyone searching for a great investment opportunity that offers to obtain Turkish Citizenship privileges
Is Dunya Sehir Kartal Suitable For Families with Children?
Yes, the spacious flats and dynamic location of the project with proximity to transportation facilities, allowed this project to be the best choice for families. As well as the peaceful living environment, available social facilities, and swimming pool.
Is Dunya Sehir Kartal Suitable For Single People?
Yes, in addition to location, versatile flats options, facilities, and quality standards, the project yields the privilege of obtaining Turkish Citizenship for people who seek such investment initiatives, which opens the door for social and commercial opportunities
Is Dunya Sehir Kartal Suitable For Who Wants to Be a Turkish Citizen?
Yes, this housing project is suitable for obtaining Turkish Citizenship which has the benefits of:
Ability to visit more than 116 countries for Personal, and more than 155 for Business passports visa-free. Besides the potentiality of including EU countries shortly
Besides owning such a prestigious passport, it provides the safety of guaranteed investment returns
Quick Citizenship and Passport issuance process, down to 3 months only
Multi-nationally and Wealth disclosure-free authorizations
Comprehensive Medical Insurance and Quality Education for the whole family
Pension system benefits
Safety, democracy, and free life privileges of Middle Eastern-European Turkey
What Kind of Services Does Dunya Sehir Kartal Provide?
The project features top-quality social and service facilities such as:
Walking tracks
Shops
Business center
Indoor swimming pools
Special children playgrounds
Sports Center
Green areas
Relaxation areas
Kindergarten
What are The Payment Methods of Dunya Sehir Kartal?
The project offers competitive payment plans and discounts for cash payments.
What is Life Like in Dunya Sehir Kartal ?
Start your day waking up in this lush green environment, and enjoy the soft breeze of fresh air in one of the most sought-after spots in Istanbul. Spend pleasant moments on your home's balcony overlooking the amazing views of the Princes' Islands and the Marmara Sea. You can do your morning sports in the compound's Gym or jog in the captivating Aydos forest. Experience your new life in this unique beachfront real estate in Turkey with your beloved family.
Property Options
| Number Of Rooms | Number Of Bathrooms | Spaces Start At |
| --- | --- | --- |
| 1 | 1 | 58 m² |
| 2 | 1 | 93 m² |
| 3 | 2 | 250 m² |
| 3 (LOFT) | 2 | 285 m² |
Property Features
Commercial Units
Fitness and GYM
Forest View
Fully fitted kitchen
Kids Playground
Landscape
Princess Islands
Sea Views
Shops
Swimming Pool
Terraces
Turkish Citizenship