Spacious Family-Friendly Apartments with Social Facilities in Kucukcekmece, Istanbul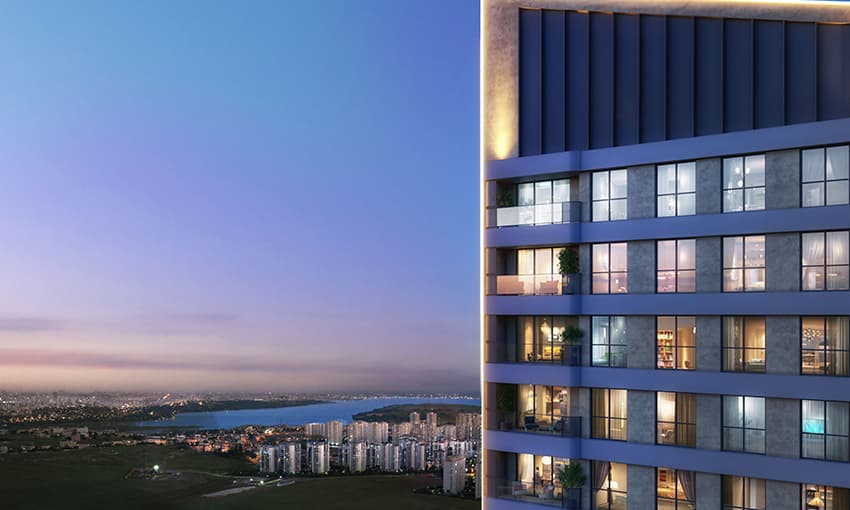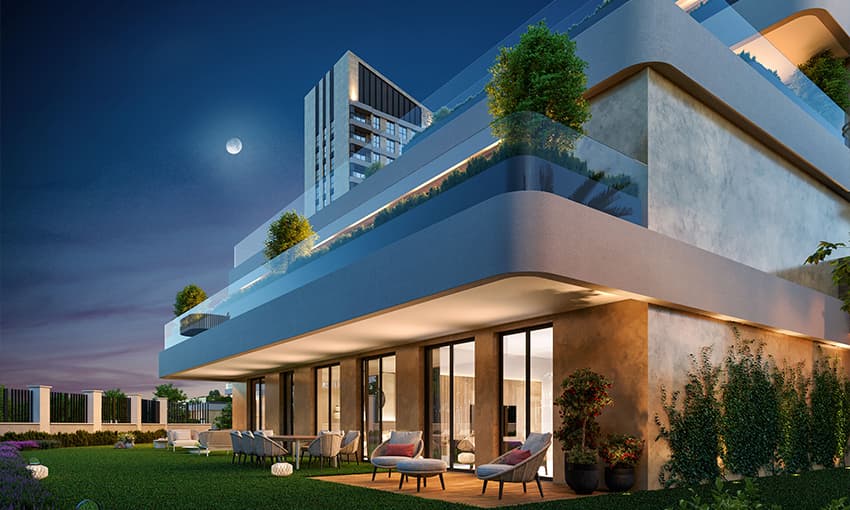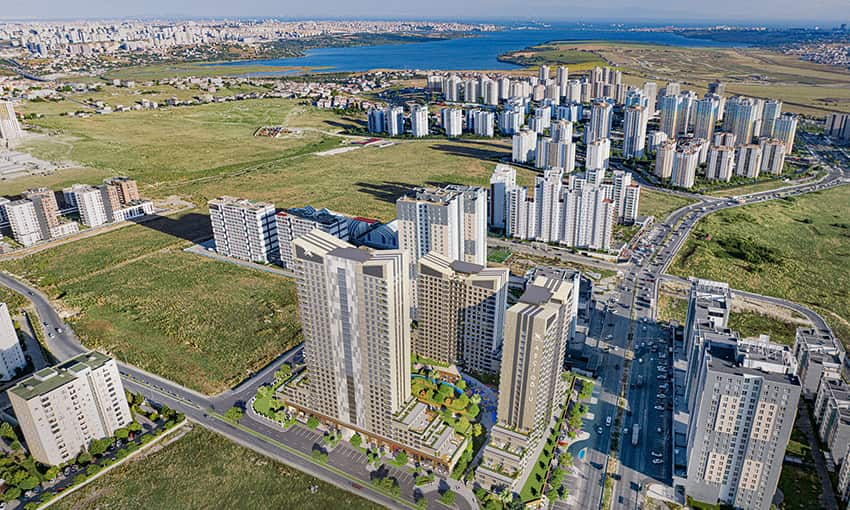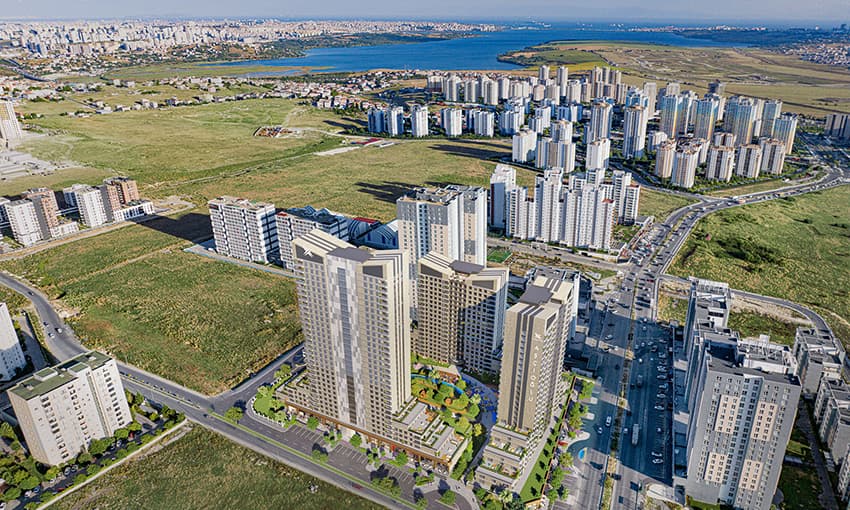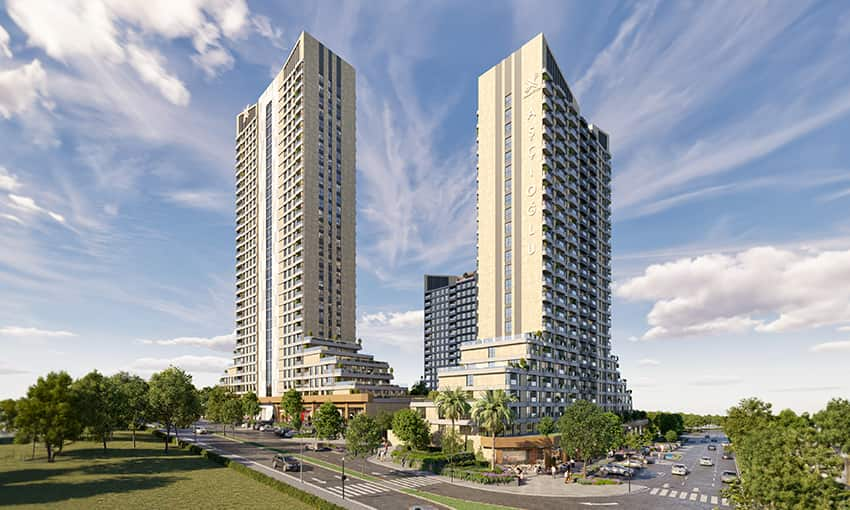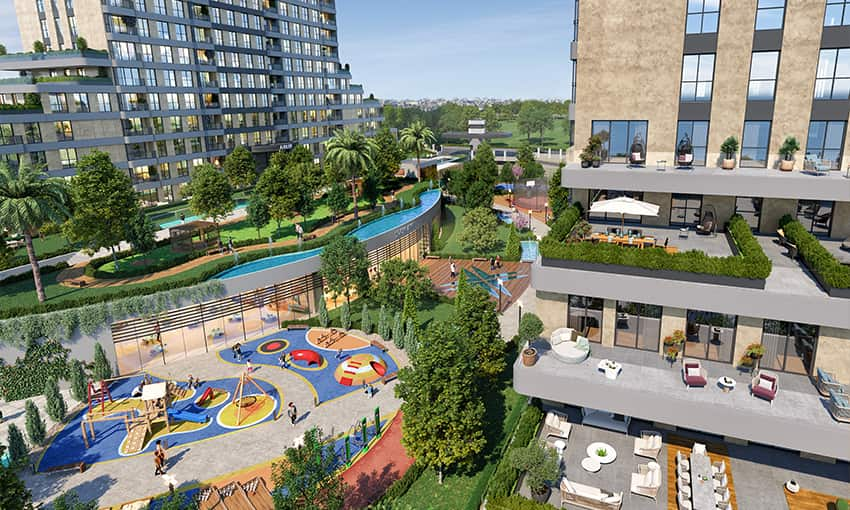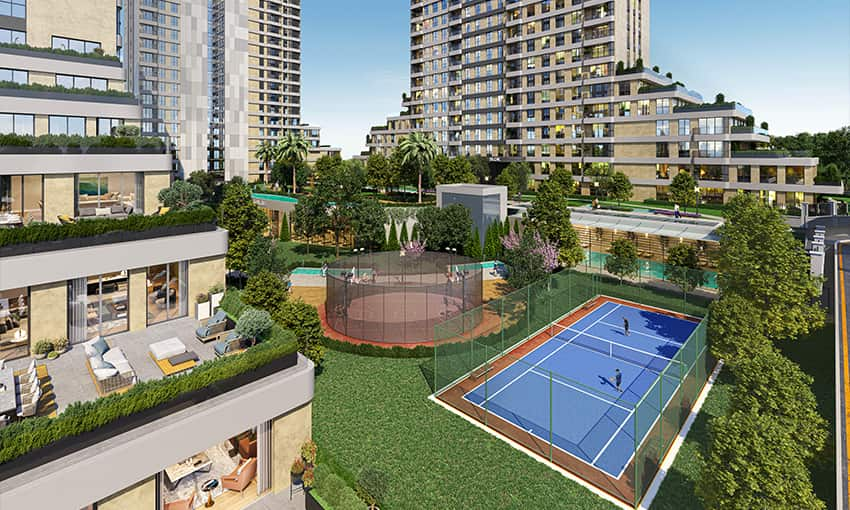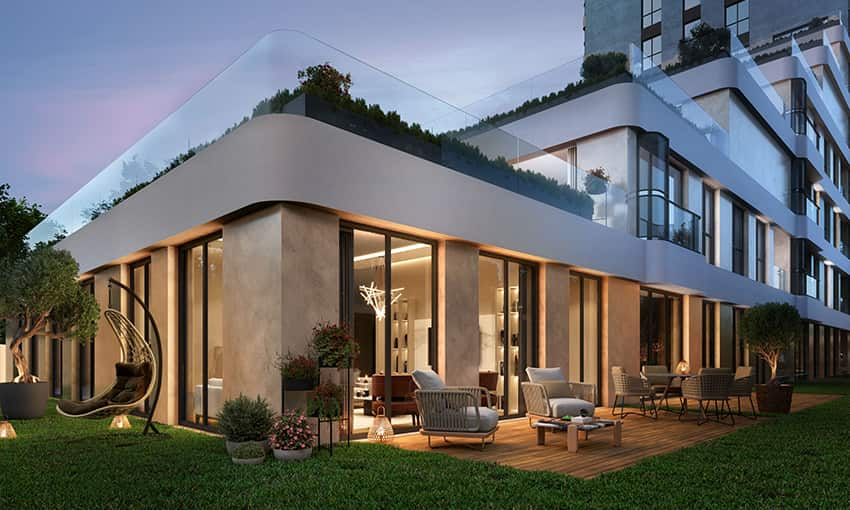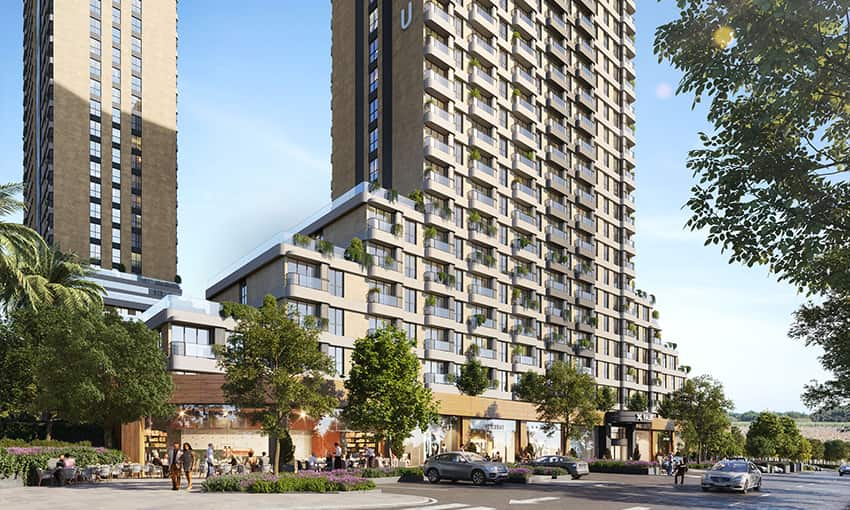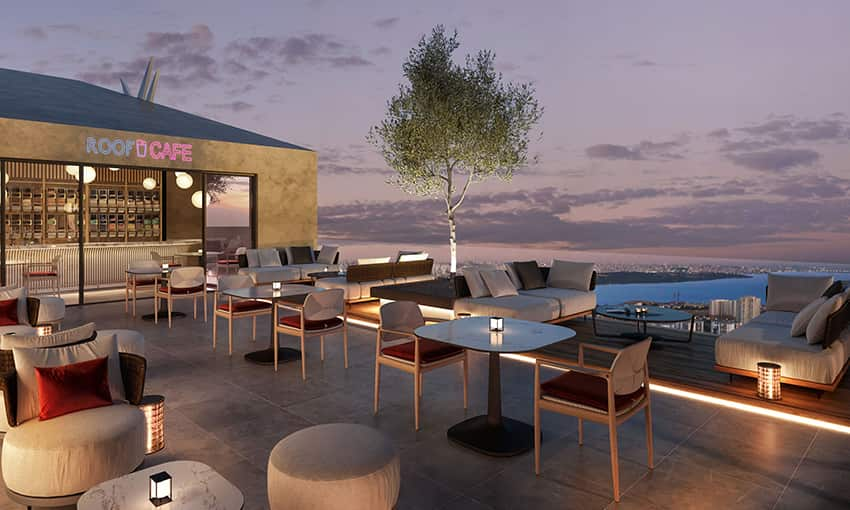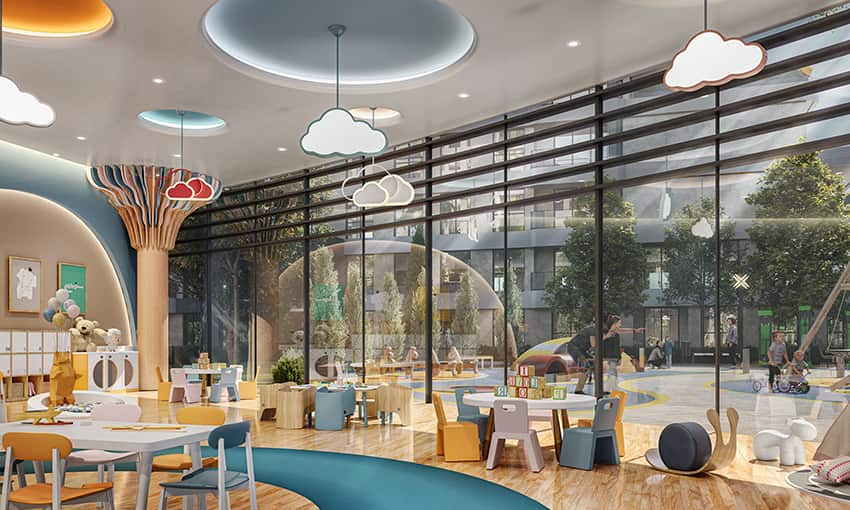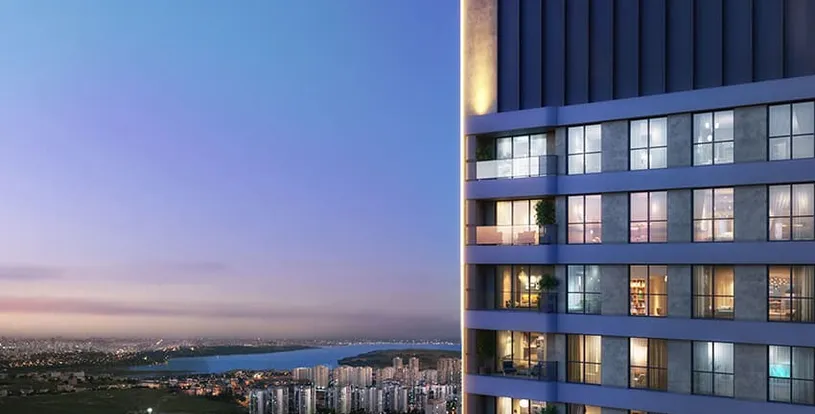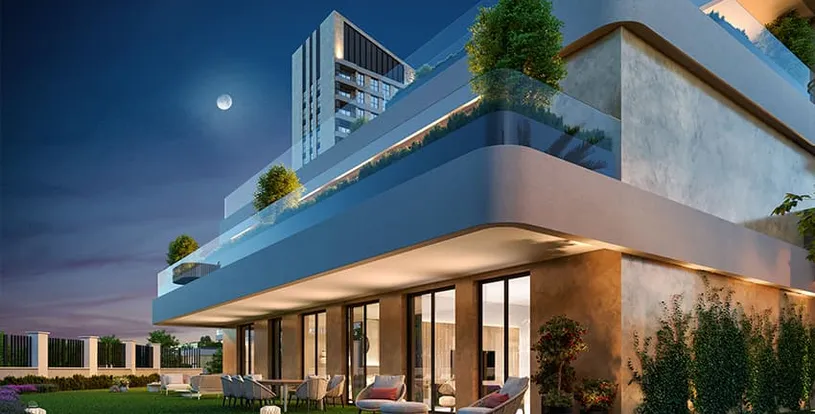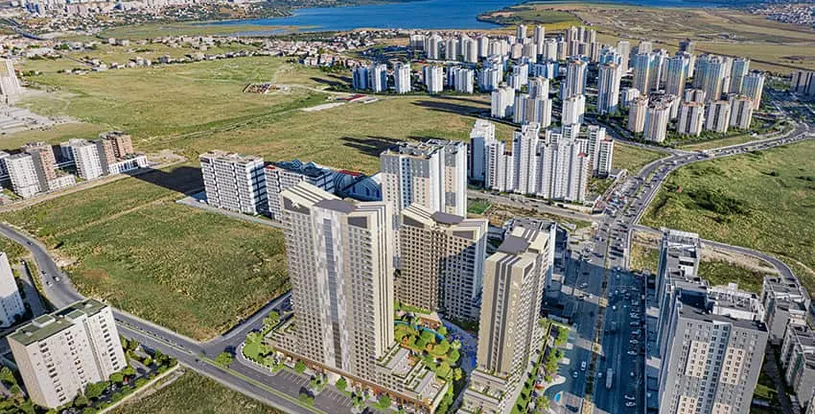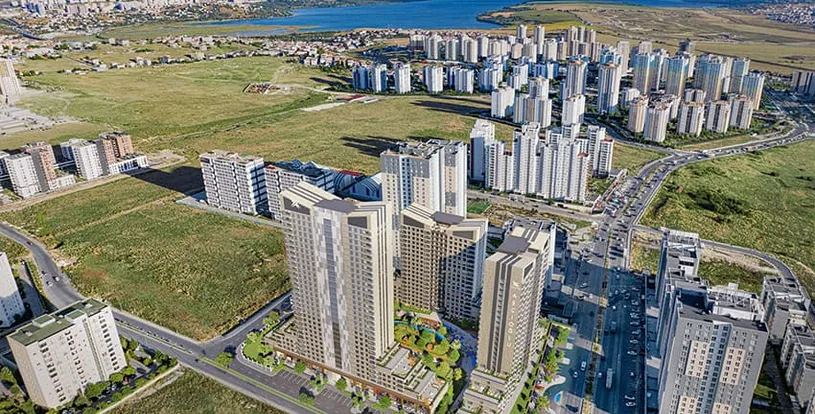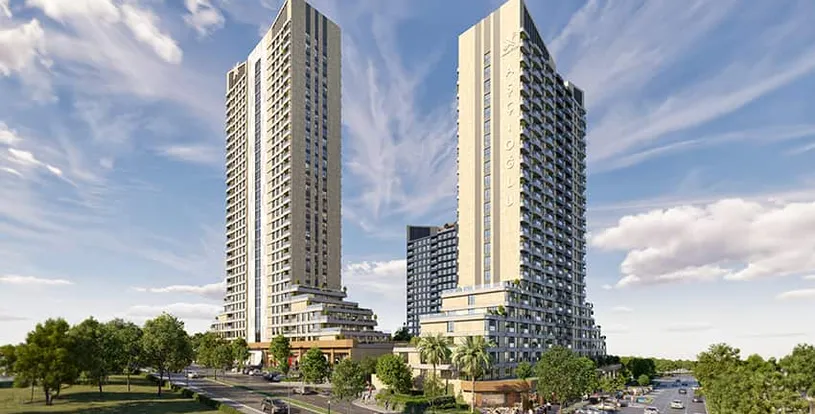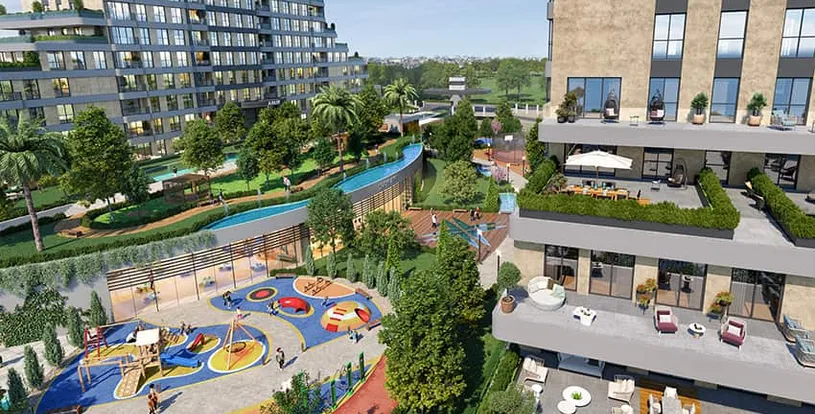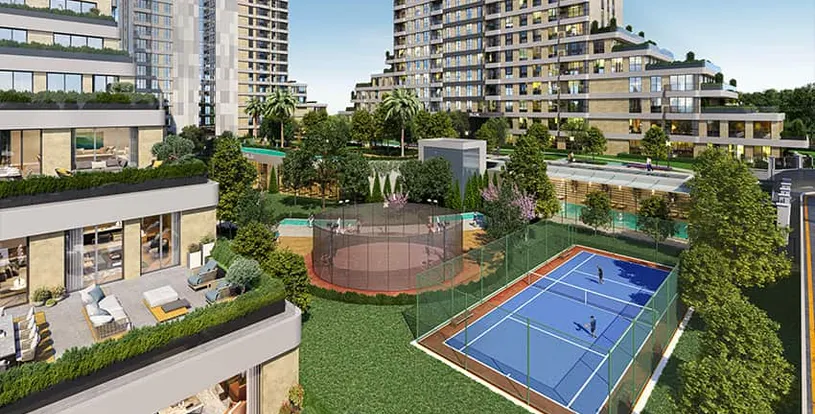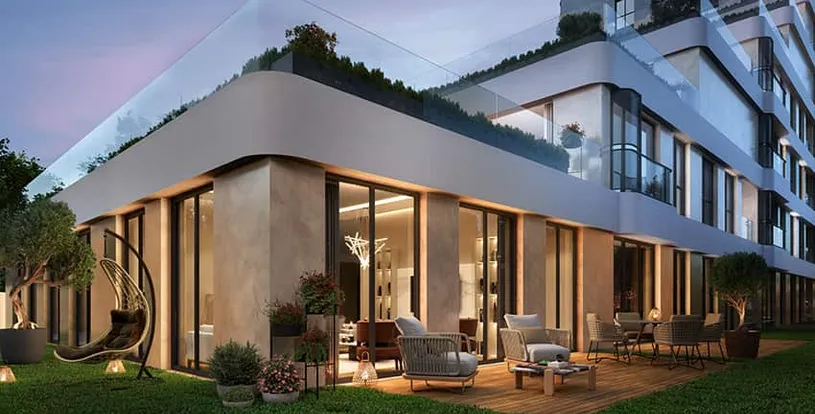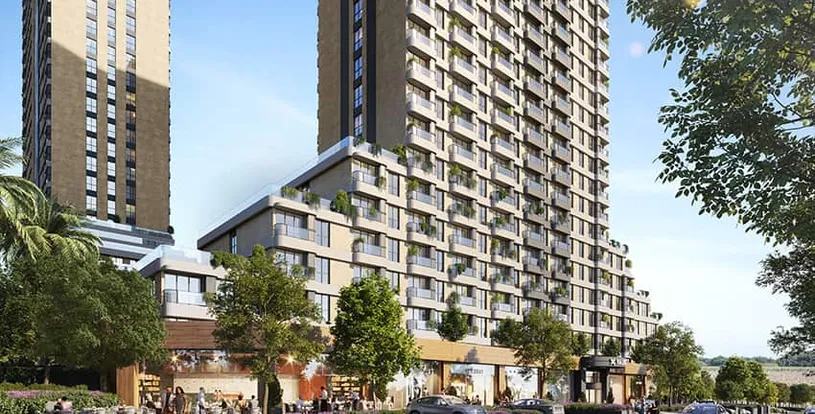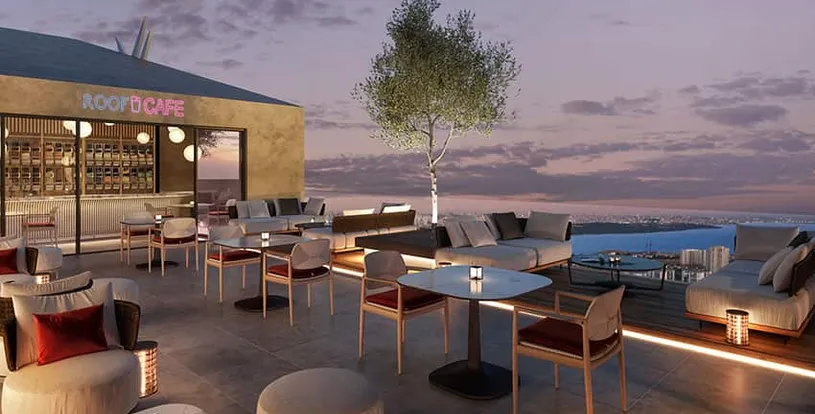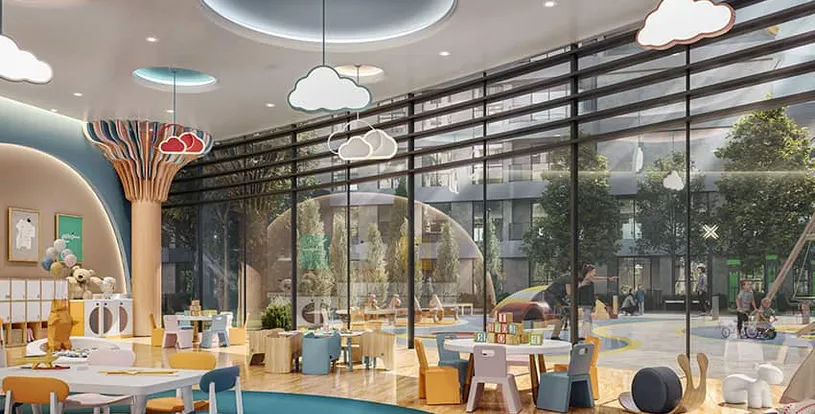 Expand
Back
Spacious Family-Friendly Apartments with Social Facilities in Kucukcekmece, Istanbul
Apartment, Investment
Avcilar
Istanbul

Green View

Apartment, Investment

up to 4
Bedroom

up to 3
Bathroom

Delivery 1-2025
Avcilar, Istanbul

Green View

Delivery 1-2025
up to 4
Bedroom

up to 3
Bathroom
What is Valentium Ispartakule in Avcilar, Istanbul?
Valentium Ispartakule is a family-concept complex within the Kucukcekmece district of Istanbul. Life in this development combines luxury, comfort, and functionality. Valentium Ispartakule stands in a quiet area amidst green nature and clear water streams, such a setting provides an excellent opportunity to relax and unwind. The architecture of the project features elegant lines, modern designs, and glass facades that blend in with the surrounding landscape.
Valentium Ispartakule provides many housing alternatives, ranging from spacious 1+1 apartments to beautiful 4+1 flats (74 to 334 square meters). Each house boasts spacious living areas, private balconies, and cutting-edge facilities, to enhance the overall living experience.
Aşçıoğlu, a famous Turkish construction company, initiated Valentium Ispartakule with a commitment to excellence. Aşçıoğlu's portfolio also includes other developments such as Selenium Park and Selenium Retro 9 in Istanbul.
Where is the Location of Valentium Ispartakule?
Valentium Ispartakule stands in an ideal location in Kucukcekmece, Istanbul, offering accessibility to the most important amenities in the area. Living in Valentium Ispartakule means that you can enjoy all that Istanbul has to offer. Thanks to its proximity to major universities, hospitals, and transport links.
Valentium Ispartakule has the following distances from the main amenities in the area:
The E-80 highway is just a 2-minute drive away.
The Marmaray Metroline and the Bullet Train are a quick 3-minute ride from the property.
Istanbul Gelism University is a short 12-minute drive away.
Akura Hospital in the new Medical City is just 14 minutes away.
Istanbul Airport is only 30 minutes away,
These apartments for sale in Istanbul are for people who prefer to live in a peaceful part of Istanbul, without sacrificing accessibility to the city's dynamism.
What are the Features of Valentium Ispartakule?
Below is a list of the main features of Valentium Ispartakule:
The project occupies 14400 square meters of landscape area
The construction comprises 3-blocks with 576 units
The various apartment styles include 1+1, 2+1, 3+1, and 4+1 options.
The complex boasts high-tech smart home systems.
For more convenience, the property has private parking with high capacity.
On-site facilities: indoor swimming pool, fitness center, sauna, steam room, Turkish bath, children's play area, cinema, basketball court, volleyball field, and table tennis.
24/7 security with camera surveillance.
Reasons to Buy a Property from Valentium Ispartakule?
There are numerous reasons why you should invest in Valentium Ispartakule, Istanbul. Here are a few examples:
Turkish Citizenship Eligibility
A strategic location with convenient access to major institutions, hospitals, and transit hubs.
The compound offers spacious apartments with generous living areas, private balconies, and cutting-edge utilities.
A wide range of upscale amenities.
Sate-of-the-art Smart Home Systems in each residence.
For Whom is the residential compound Valentium Ispartakule Suitable for?
This development appeals to the following:
Investors seeking Turkish citizenship through property investment.
Families who are looking for spacious, high-quality homes.
Students who want to learn and continue their lives in Istanbul
Is Valentium Ispartakule Suitable for Families with Children?
Yes, Valentium Ispartakule is an excellent option for families with children. The project has several family-friendly features and services. The greenspaces, workout areas, entertainment facilities, and playgrounds make this property in Turkey a great place for your loved ones.
Is Valentium Ispartakule Suitable for Single People?
Yes, it is suitable for single people as it has 1+1 apartments that meet the limited space requirements with various amenities.
Is Valentium Ispartakule Suitable For Those Who Want to Be a Turkish Citizen?
By purchasing a property from Valentium Ispartakule, you can apply for Turkish Citizenship and enjoy a range of privileges, including:
Visa-free travel to 114 countries and simplified visa processes for multiple nations, thanks to Turkey's rising global status.
The potential for acquiring a European Passport shortly.
The opportunity to establish a hassle-free business in Turkey, strategically connecting the Asian and European continents.
A passport that ensures returns on investment and rapid Citizenship and Passport issuance, with a process taking only 4 months.
Authorization for multiple nationalities and exemption from wealth disclosure.
Access to comprehensive medical insurance and quality education for your entire family.
A safe, democratic, and free life in the Middle Eastern-European crossroads of Turkey.
What are The Payment Methods of Valentium Ispartakule?
Flexible payment terms with exclusive discounts for Istanbul Property's clients.
Property Options
| Number Of Rooms | Number Of Bathrooms | Spaces Start At |
| --- | --- | --- |
| 1 | 1 | 74 m2 |
| 2 | 2 | 101 m2 |
| 3 | 2 | 171 m2 |
| 4 | 3 | 344 m2 |
Property Features
24/7 Security Systems
Fitness and GYM
Garden
Swimming Pool
Turkish Bath
Walking Tracks
Parking
Sauna
Green Views
Kids Playground
Terraces
Turkish Citizenship
Basketballs Playground
City Views
Smart Home System