Luxurious Villas With Forest View in Sariyer, Istanbul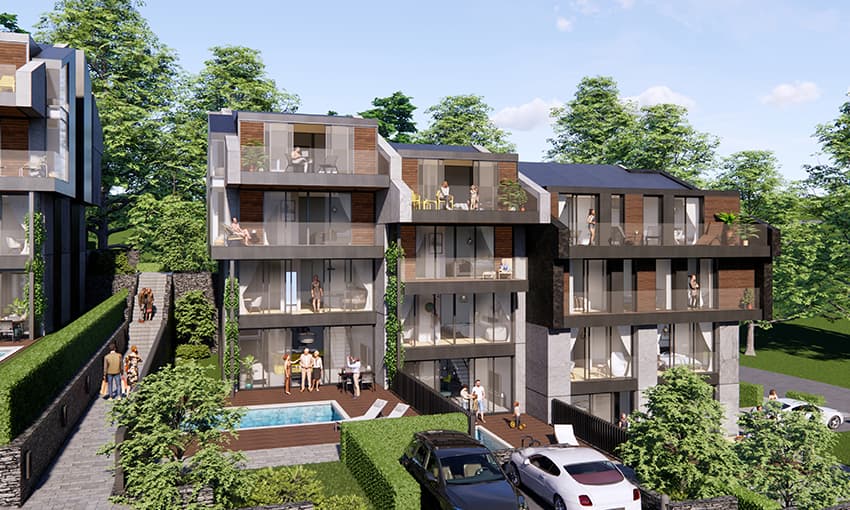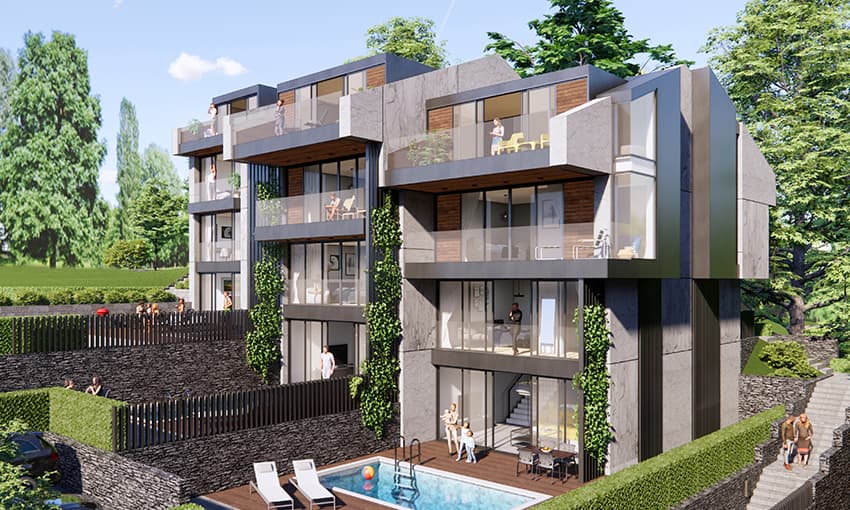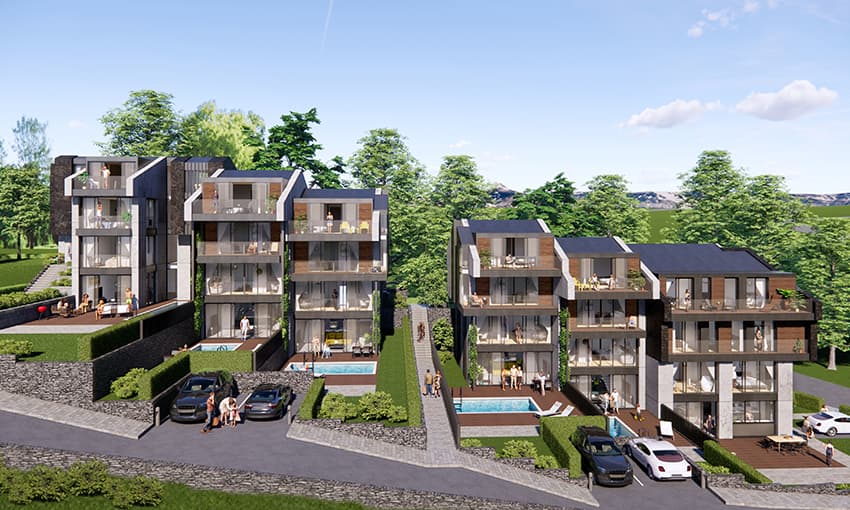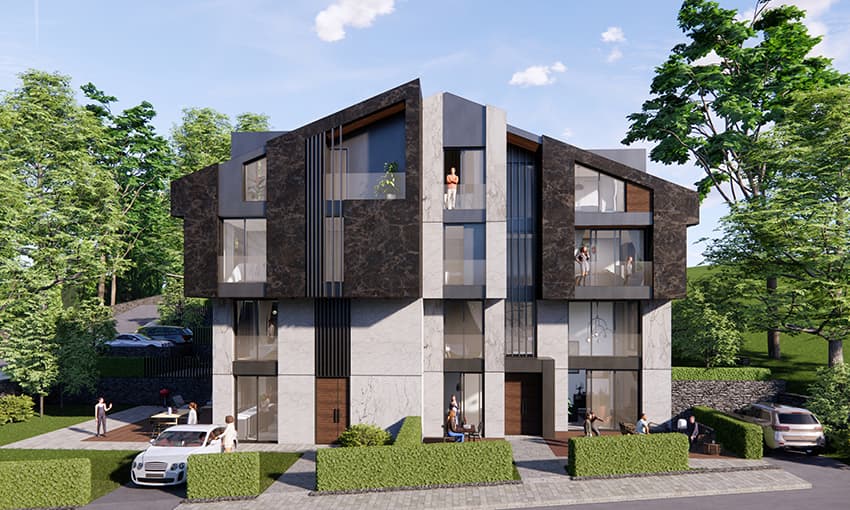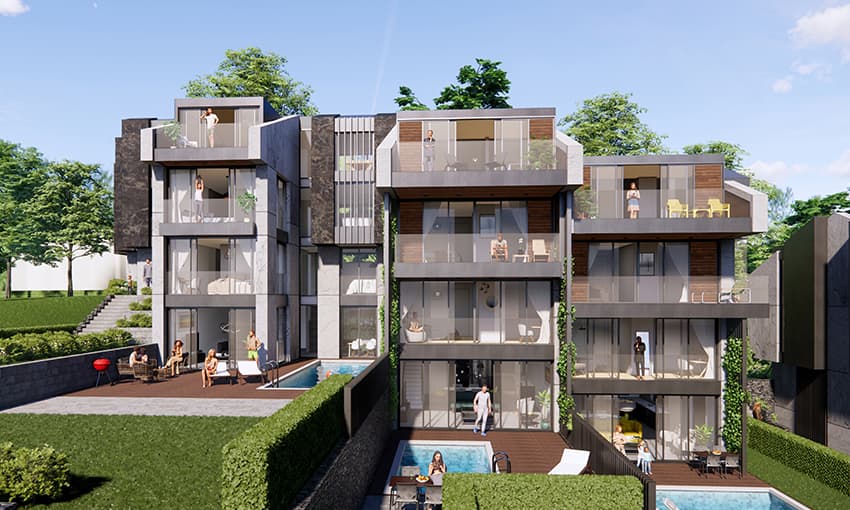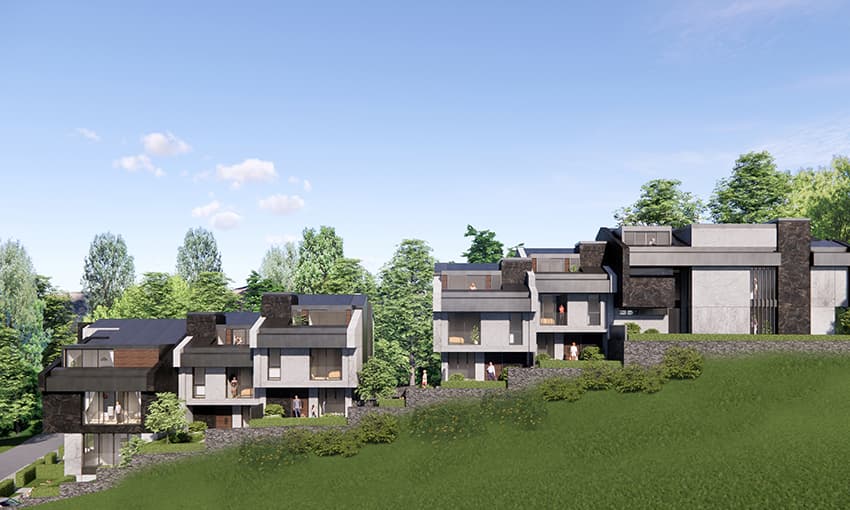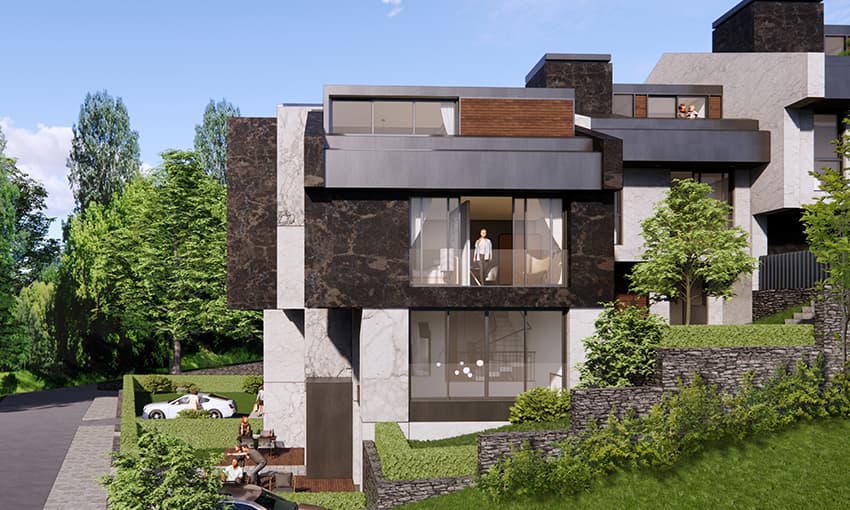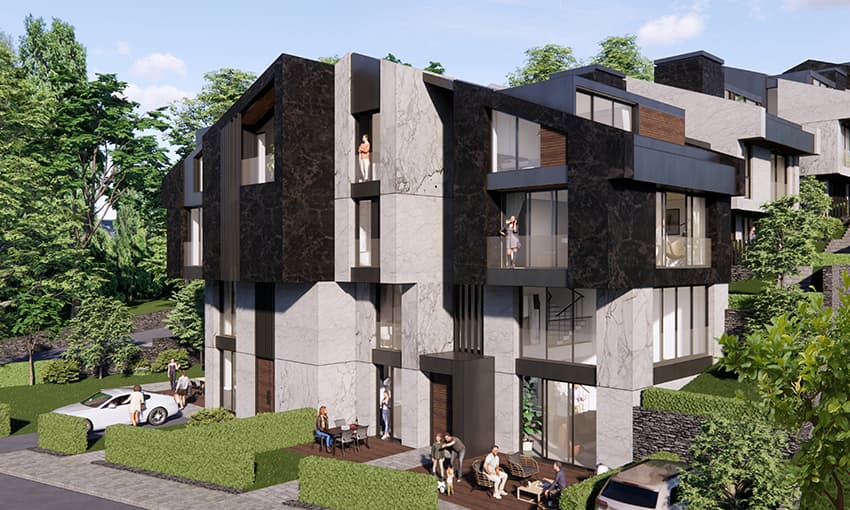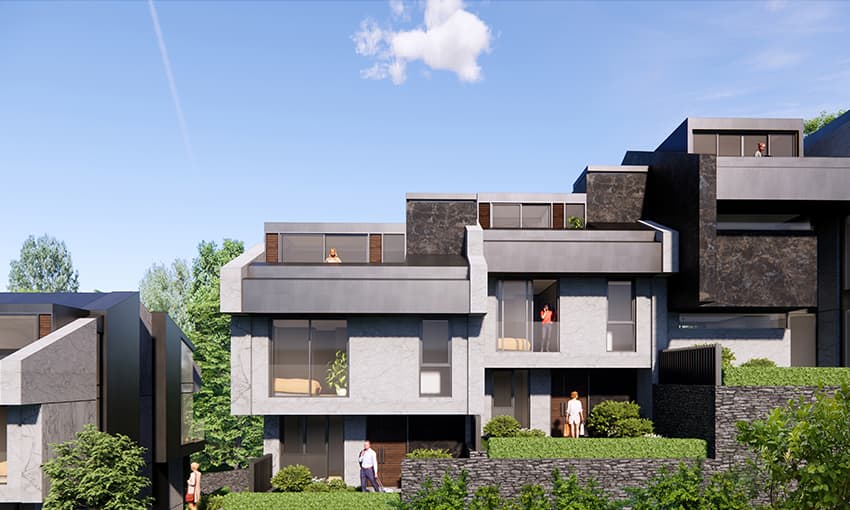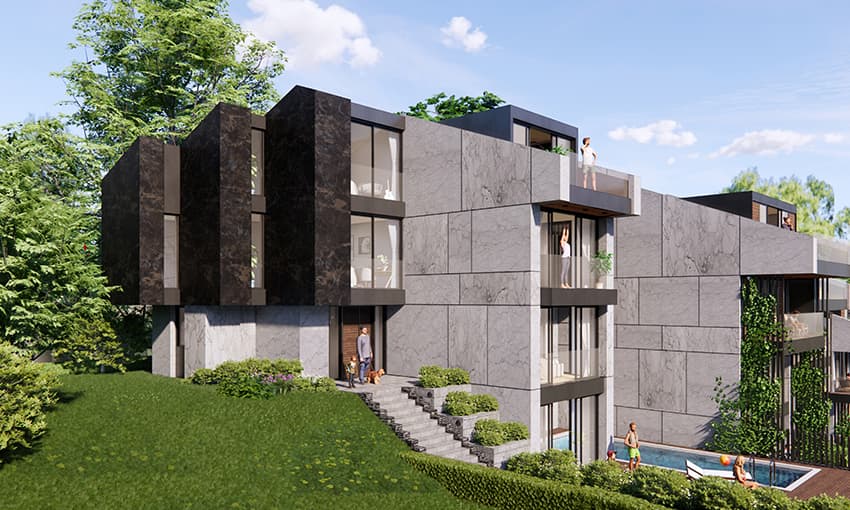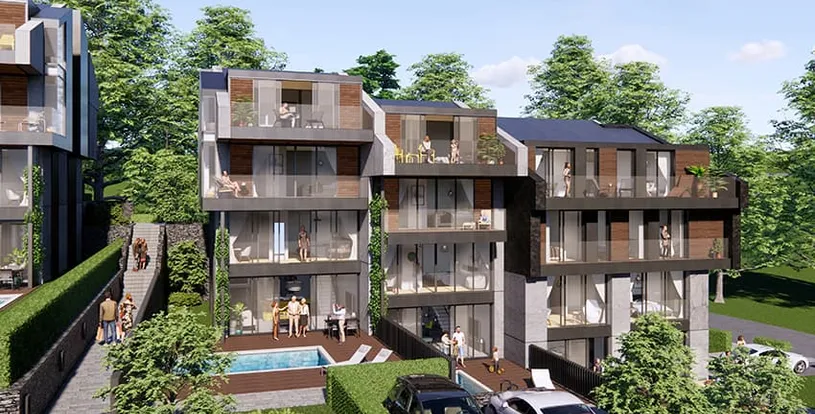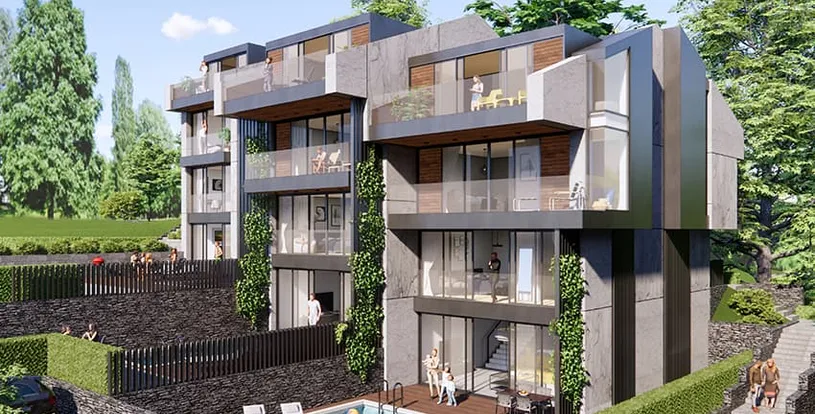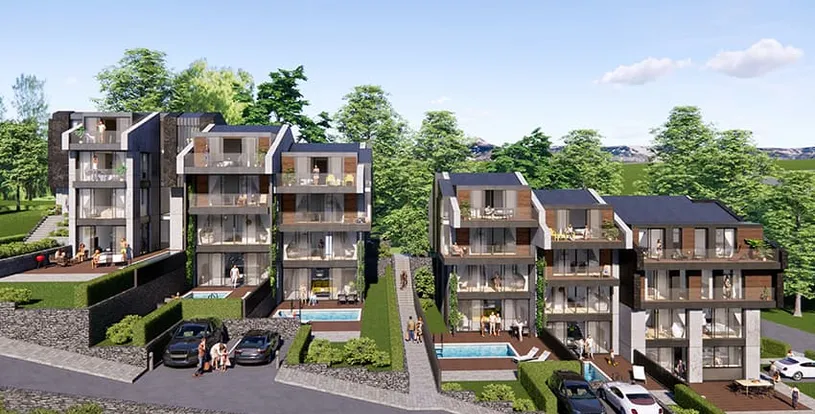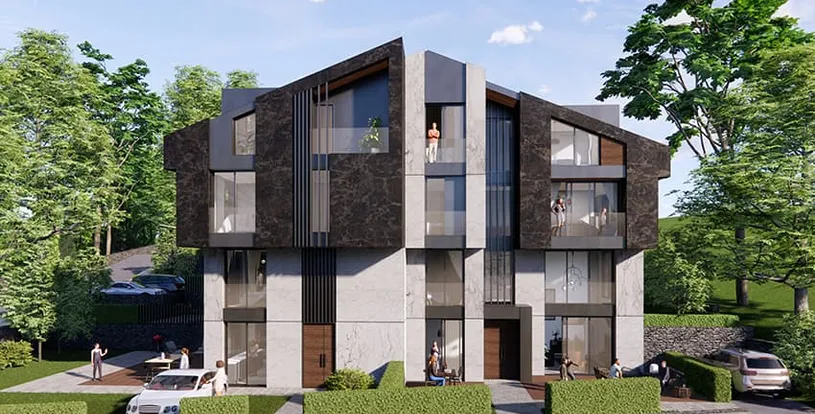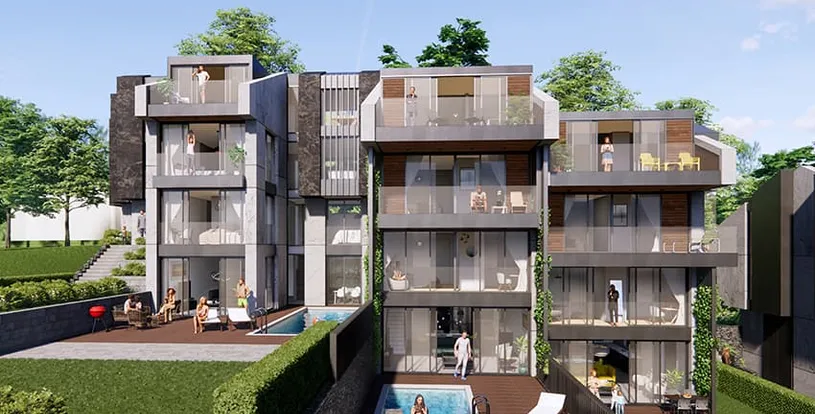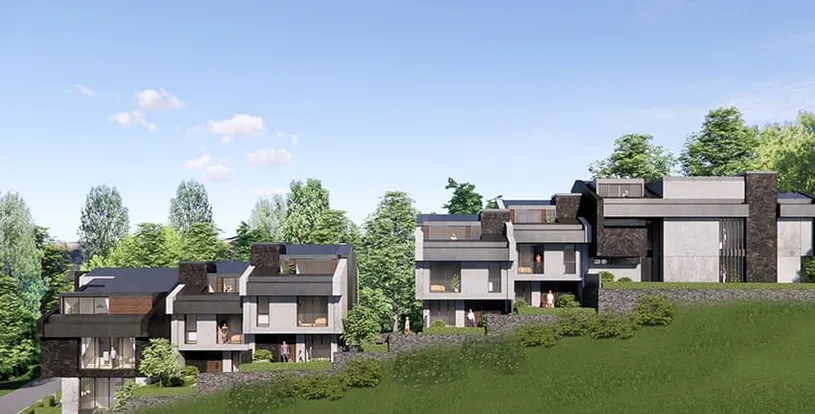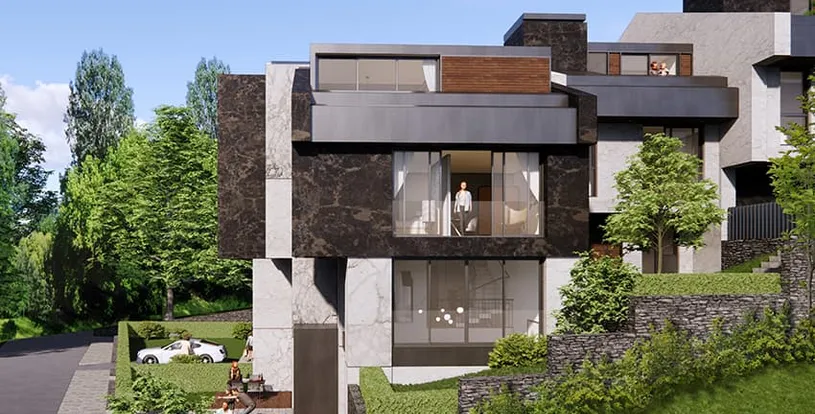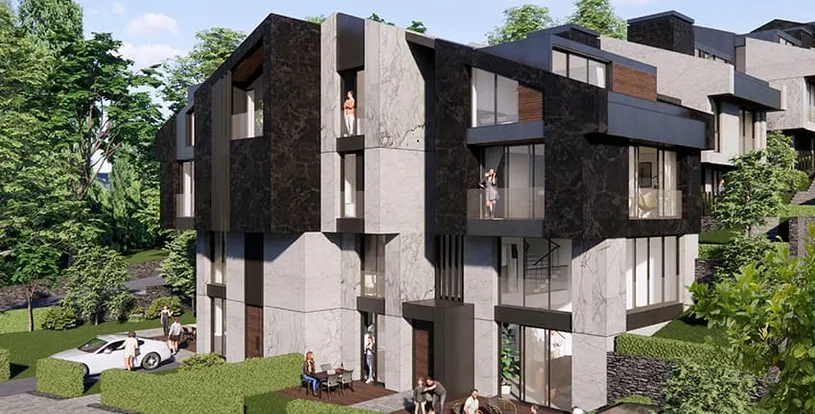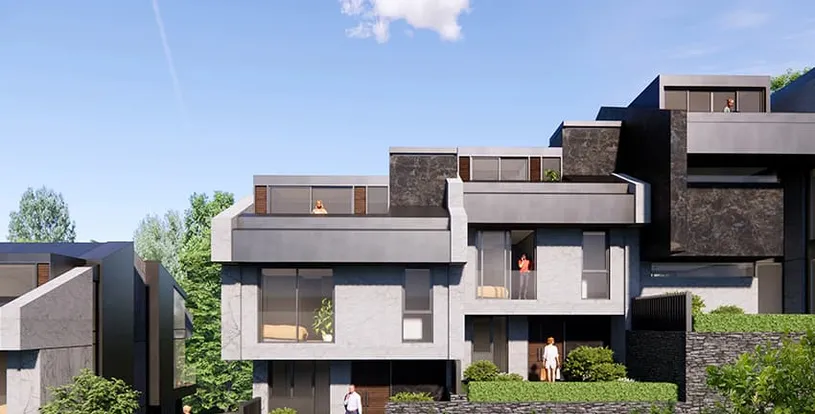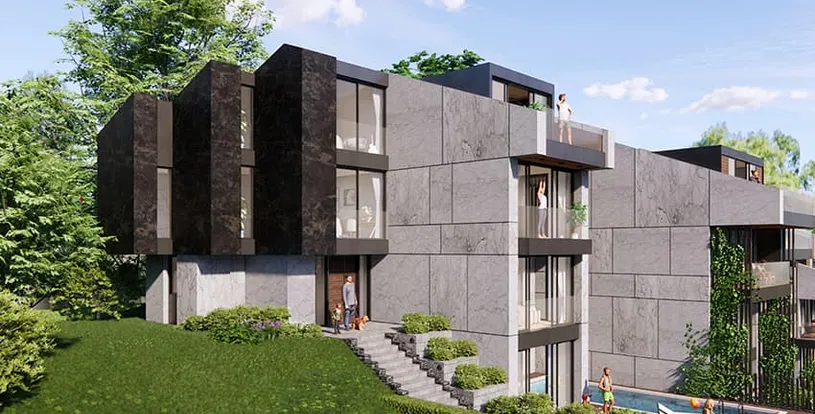 Expand
Back
Luxurious Villas With Forest View in Sariyer, Istanbul
Villa, Investment, Luxury
Sarıyer
Istanbul

Forest View

Villa, Investment, Luxury

up to 7
Bedroom

up to 6
Bathroom

Delivery Ready
Sarıyer, Istanbul

Forest View

Delivery Ready
up to 7
Bedroom

up to 6
Bathroom
What is Seven Hill Villas in Sariyer, Istanbul?
The Seven Hill Villas (IP- 721) project in the Demircikoy, Sariyer district is one of the most luxurious and contemporary real estate in Istanbul, located in the most prestigious region of the city. Being contiguous to the forest and just next to the sandy beach adds uniqueness to the project. Moreover, the bare distance from the center of the city dissolves all negativity and chaos of the crowded part of the region.
This project includes 7 prime villas designed in very high-quality details, which gives you an alluring feeling. These villas in Istanbul, Sariyer, (4+1), and (7+1) residentials. Extremely stylish details are outlined to make your living experience more comfortable and captivating since each villa includes 4 en-suite bedrooms, separate gardens, and a private swimming pool. Moreover, you can experience a peaceful day within walking distance from the sandy shore.
One of the most reputable construction companies in Istanbul built this one-of-a-kind project. Their efficiency with clients and delivering their projects within a suitable time frame, make them unique in the Turkish market.
Where is the Location of Seven Hill Villas?
This project is located in Demircikoy, the most valuable area of Istanbul, within the Sariyer district. It represents a combination of a luxurious lifestyle within the vast green forest. This area is close to Rumeli Feneri Marina and to other private beaches such as the Kilyos coastline where you can enjoy the sunshine and the peaceful atmosphere with your family. Besides these natural amenities, the project is close to family-friendly spots such as restaurants and parks too.
What are the Important Locations Near Seven Hill Villa?
The project is established near various landmarks, such as the following:
30 min to Istanbul Airport
15 min to Rumeli Feneri Marina
19 km to the center of the city
5 min to Uzunya Beach
10 min to Kilyos beach
14 minutes to the third bridge
30 minutes to Istinye Park Shopping Mall
34 min to Istinye Shopping Center
10 km to Kos University
3 km to Acibadem Maslak Hospital
Next to Marmaracik National Park
Besides enjoying the scenery of lush nature and experiencing the smooth wind on sand beaches next to you, Seven Hill Villas provides you with a premium lifestyle and tranquil living since you have comfortable access to social amenities as well.
What are the Features of Seven Hill Villas?
These villas feature top-quality details and captivating architecture that are created by the following essential qualities:
The compound includes 7 villas designed with quality standards.
The Seven Hill Villas are built on a total area of 3544 m2.
The areas of the residential units range from 251 m2 to 1034 m2.
Luxurious versatile villas that include (4+1) and (7+1) units that come with spacious bedrooms, and walk-in closets.
Coming to the part that is considered the most entertaining for family, multiple facilities are available such as the external private swimming pool and the detached garden.
As part of the implementation, high-security steel entrance doors were used as well as double-glazed windows, heavy-duty air conditioning, and external heat insulation.
To ensure your safety and your belongings, high-security systems were professionally added too.
Kitchens are designed in an innovative way, in addition to the elegant features added to bathrooms to provide a stylish interior layout.
We created exquisite terraces on every floor to give a panoramic view of the refreshing forest while enjoying the bright atmosphere.
What are the Reasons for Buying Property from Seven Hill Villas?
The reasons why this project is the best for you:
The project is suitable for obtaining Turkish Citizenship.
You can earn profits by investing in or renting the property.
The project is located far away from the center's chaos inside a magnificent forest which ensures the healthy home concept that the green landscape provides.
The Demirkoy neighborhood is attractive to the elite community who prefer not to live close to strangers.
The project is perfect for all seasons where you can have easy access to beaches in summer or enjoy the spectacular green scenery at any time of the year.
For Whom is Seven Hill Villas Suitable for Purchase?
Medium/large-sized families who'd like to spend the summer vacation at the beach away from crowded areas.
Newly married couples who would like to live the resort-like experience during the day and an open-air nightlife too.
Having quality time with family in a full sanctuary environment.
Businessmen, investors, and anyone seeking a great investment opportunity that allows you to obtain Turkish Citizenship.
Is Seven Hill Villas Suitable For Families with Children?
Yes indeed, this project satisfies the needs of families to provide their children with a conducive atmosphere due to its privacy which gives you the neighborhood feeling in a premium way.
Is Seven Hill Villas (IP- 721) Suitable For Single People?
No, this project is not suitable for single people since it doesn't include studios or 1+1 units, however, the villas are designed in spacious sizes.
Is Seven Hill Villas (IP- 721) Suitable For Those Who Want to Be Turkish Citizens?
Yes, obtaining Turkish citizenship is possible when buying this property, and you can benefit of:
Visa-free travel to more than 116 countries for personal passports and more than 155 countries for business passports.
Furthermore, it offers the security of guaranteed investment returns along with such a reputable passport.
The process of obtaining a passport and citizenship can be completed in just 3 months.
Multi-nationally and Wealth disclosure-free authorizations.
The whole family can benefit from comprehensive medical insurance and quality education.
Pension system benefits.
The right to live a safe, democratic, and free life Privilege of Middle Eastern- European Turkey.
What Kind of Services Does Seven Hill Villas Provide?
The project includes diverse top-quality materials and contemporary concepts that guarantee a pleasant life experience with various facilities such as:
24/7 camera security
Indoor and outdoor parking Garage
Private Swimming Pool
Forest View
Children playgrounds
Walking Tracks
Central and underfloor heating and cooling
Fully fitted kitchen
Elevators access
Private gardens
Water tank
Generator
Electric car charger
What are The Payment Methods of Seven Hill Villas?
You can benefit from the versatile payment terms offered by the projects in which you can get competitive discounts on Cash payments.
What is Life Like in Seven Hill Villas?
Seven Hill residences in Turkey are designed according to contemporary architecture and detailed elegant interiors with a desirable ambiance providing a luxurious quiet living. This experience is not only limited to the sandy beaches and lush forest but also you can foresail with your own yacht across the Rumeli Feneri Marina with your family.
Property Options
| Number Of Rooms | Number Of Bathrooms | Spaces Start At |
| --- | --- | --- |
| 4 | 5 | 251 m2 |
| 5 | 5 | 264 m2 |
| 7 | 6 | 386 m2 |
Property Features
24/7 Security Systems
Garden
Sandy Beach
Swimming Pool
Central Heating
Water Purification System
Walking Tracks
Parking
Fully fitted kitchen
Green Views
Indoor Car Parking
Landscape
Kids Playground
Terraces
Forest View
Covered by Forest
Central Location
Marina