Sea View Apartments Next to Yasam Vadisi in Beylikduzu, Istanbul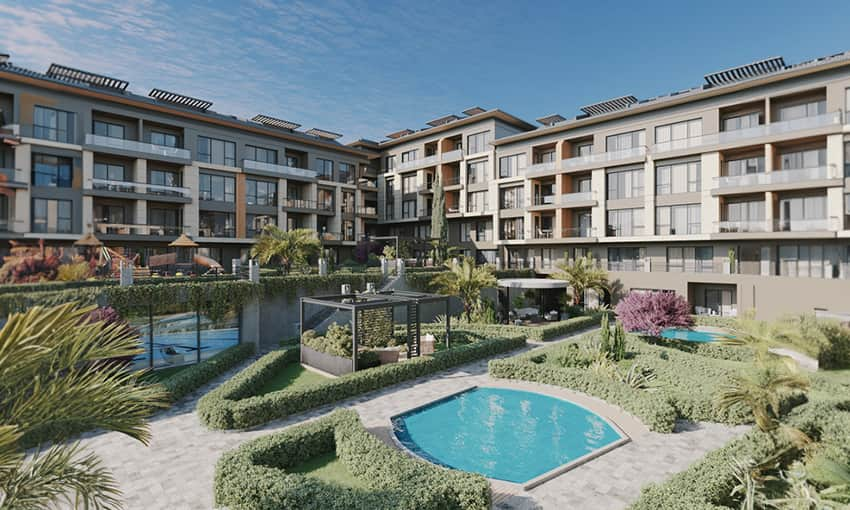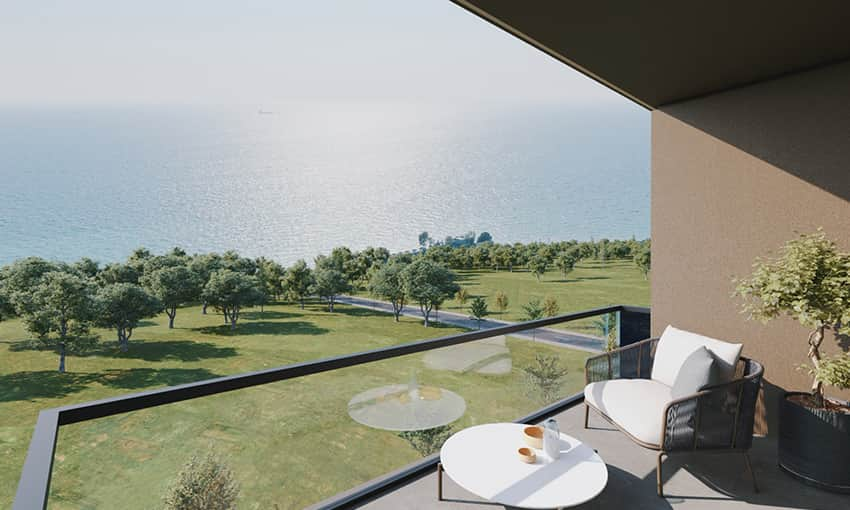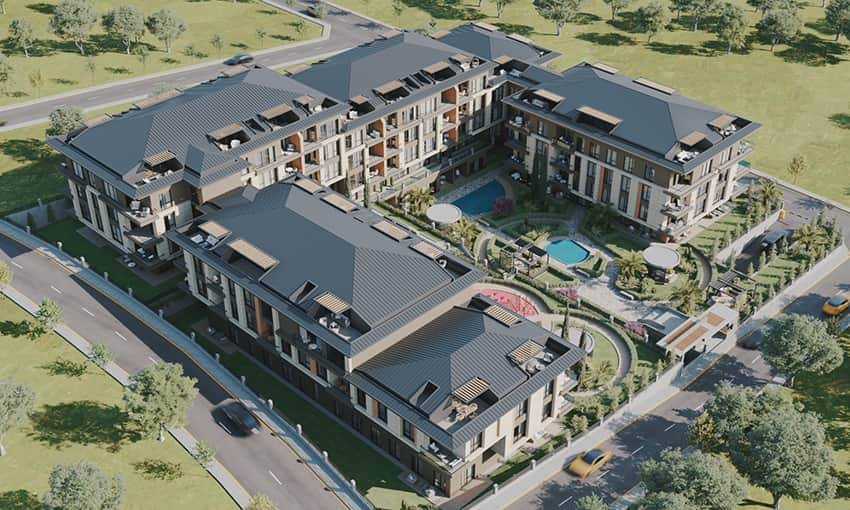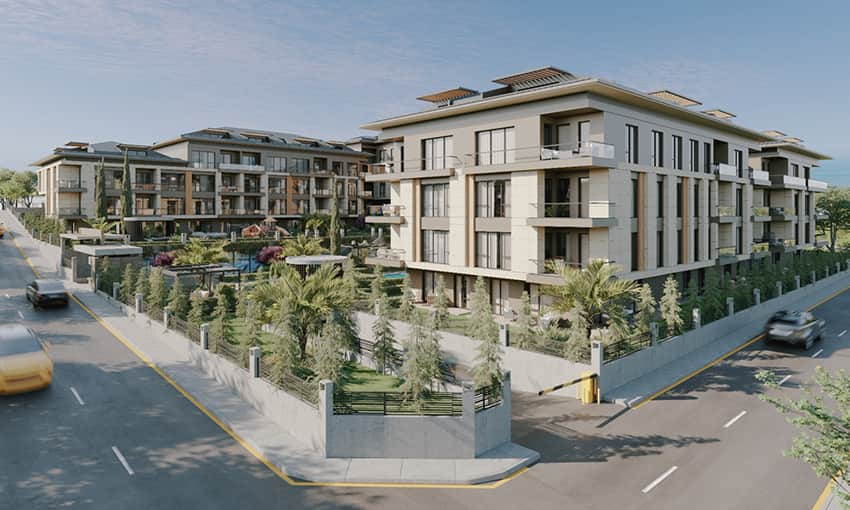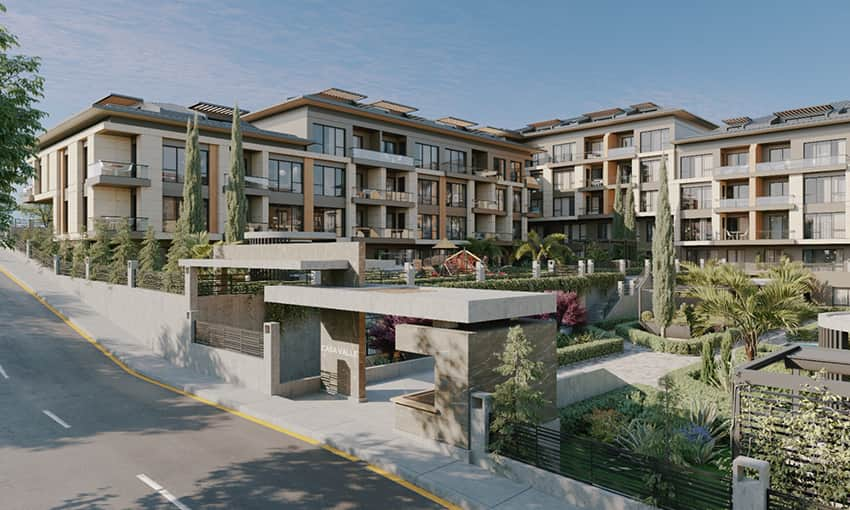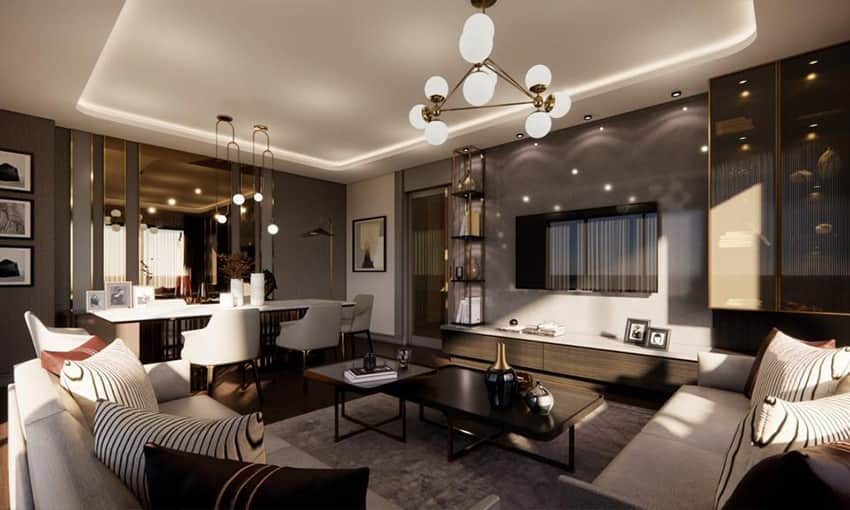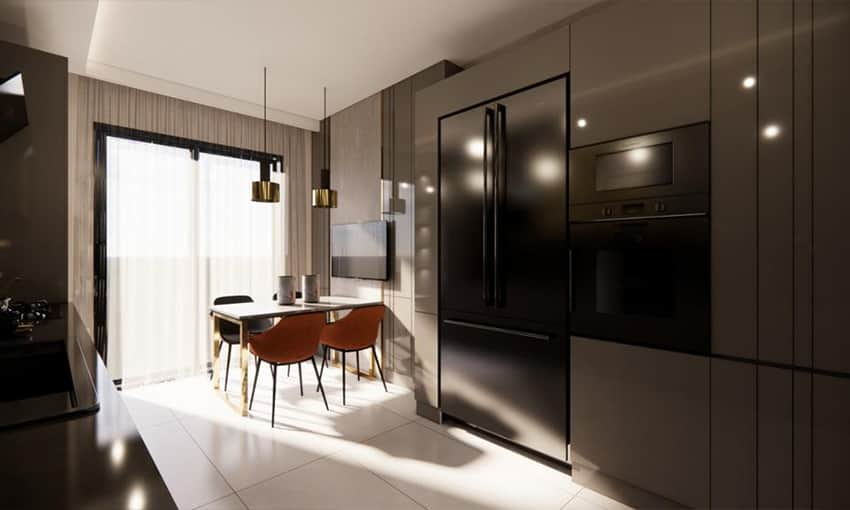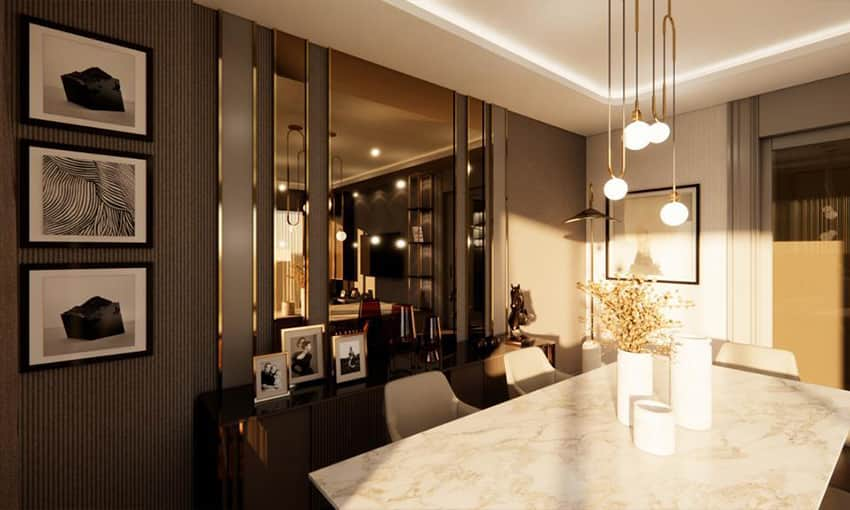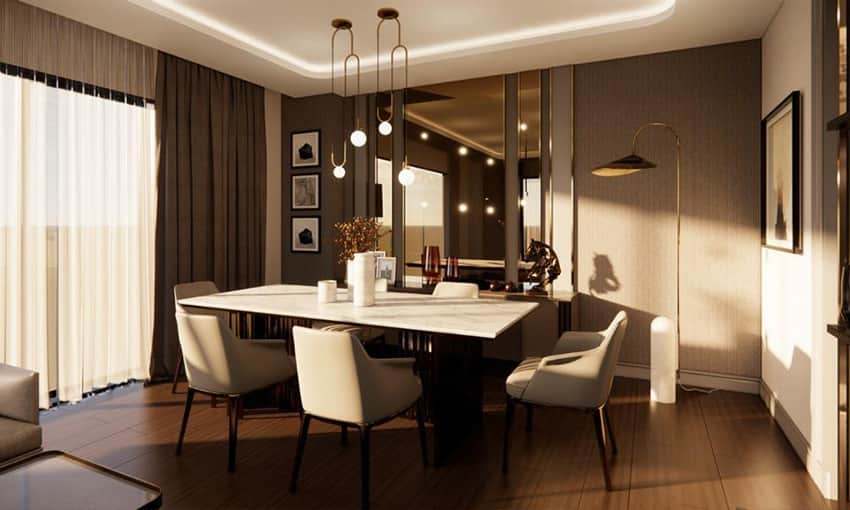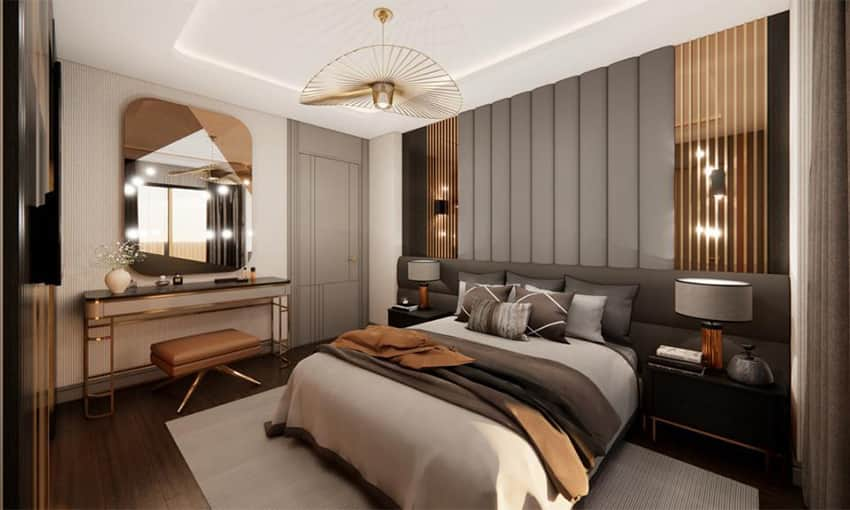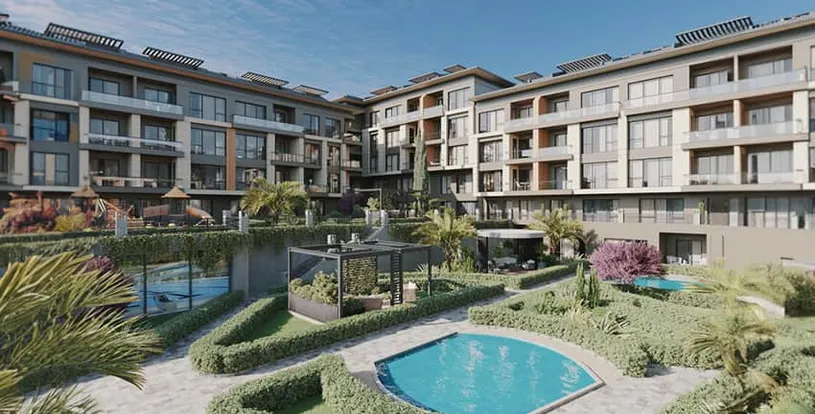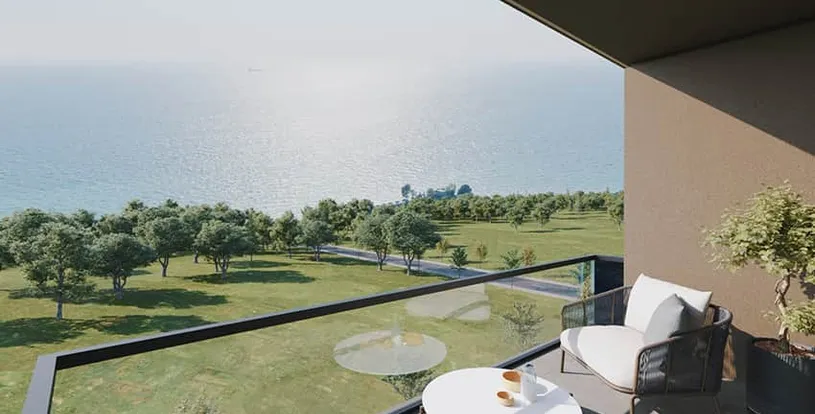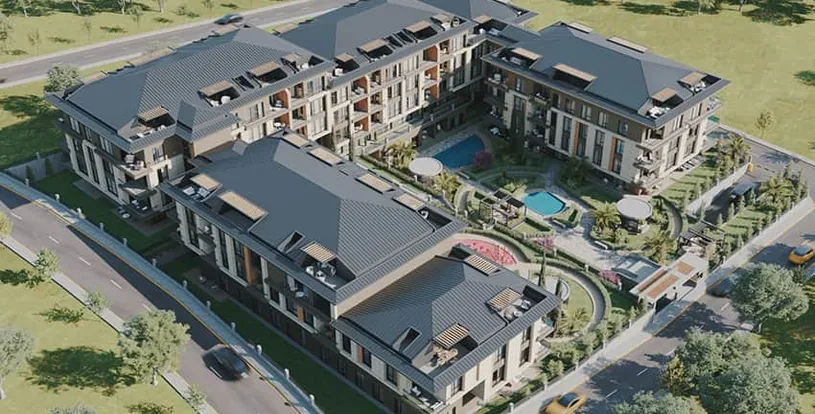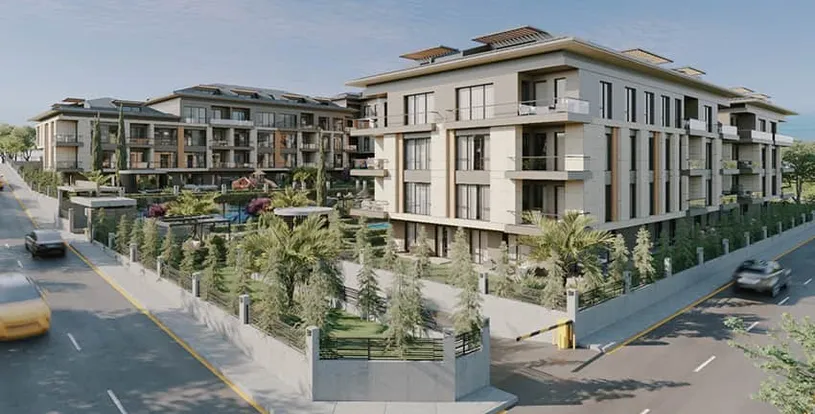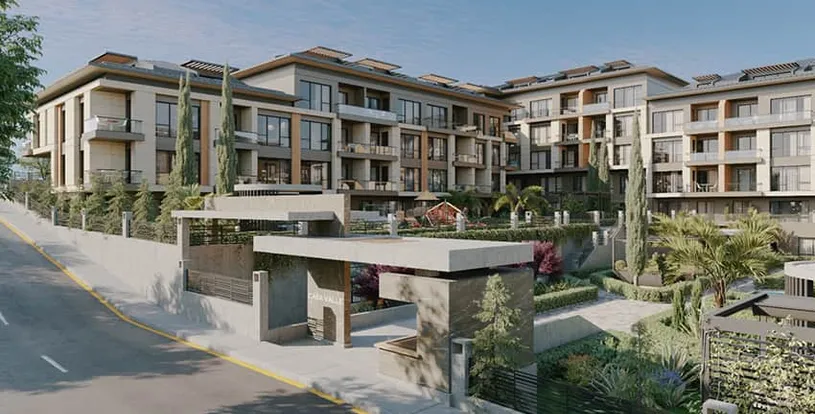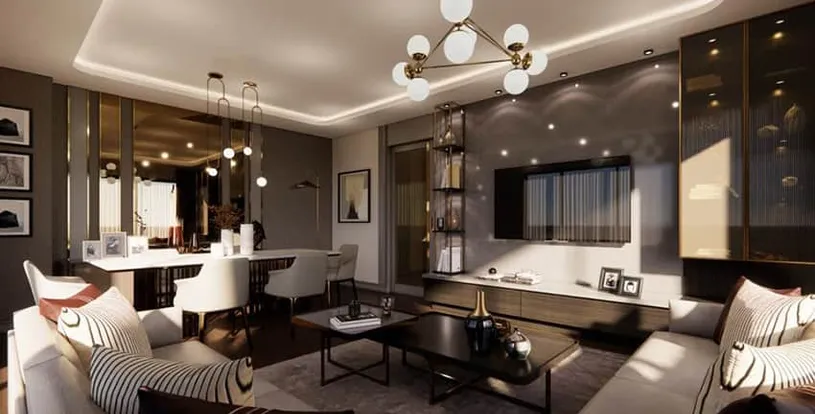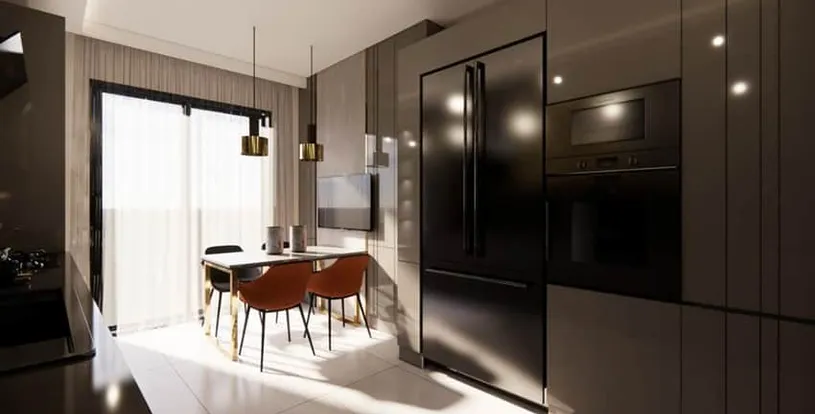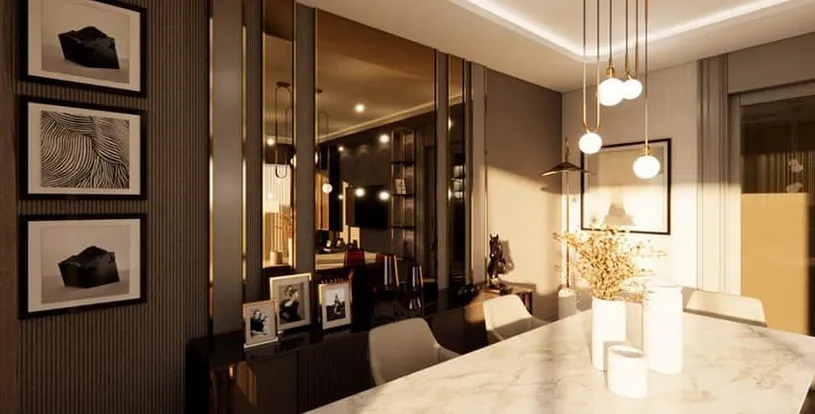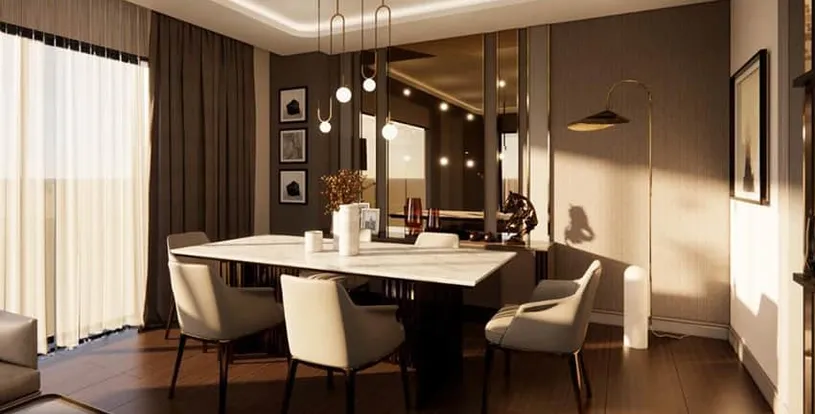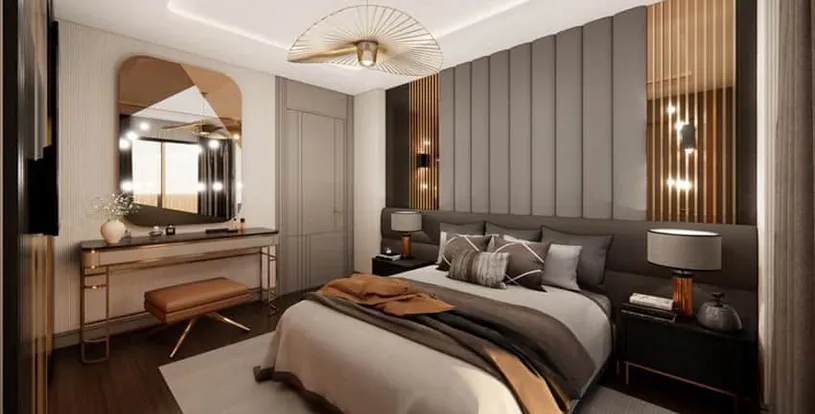 Expand
Back
Sea View Apartments Next to Yasam Vadisi in Beylikduzu, Istanbul
Apartment, Beachfront
Beylikdüzü
Istanbul

City View

Apartment, Beachfront

up to 4
Bedroom

up to 1
Bathroom

Delivery 12-2024
Beylikdüzü, Istanbul

City View

Delivery 12-2024
up to 4
Bedroom

up to 1
Bathroom
What is Casablu Vadi in Beylikduzu, Istanbul?
Casablu Vadi is a glamorous residential development in the sought-after Beylikduzu district of Istanbul. The low-rise architecture of this property promotes a classy living experience. It is an ideal choice for families who value privacy and seek a peaceful home.
Casablu Vadi offers a range of apartment options, from 1+1 to 4+1 layouts, ensuring a suitable choice for different lifestyles and family sizes. Each apartment design aims to maximize comfort and functionality. One of the outstanding features of these residences is the breathtaking views of the Marmara Sea from the spacious balconies that provide ample sunlight.
Casablu Vadi properties are an excellent choice for a long-term investment in an area that continues to increase in value every day.
Mutlu Insaat launched Casablu Vadi in 2021 with a commitment to excellence. Their portfolio includes other successful developments such as Palm Marin and Radius Esenyurt in Istanbul, reflecting their expertise in creating high-quality homes and facilities.
Where is the Location of Casablu Vadi?
Casablu Vadi enjoys a strategic location in the Kavakli neighborhood of Beylikduzu, Istanbul. This modern area is known for its new residential complexes and significant investment potential.
The charming views of the Sea of Marmara and proximity to the West Marina attract potential homeowners by offering endless entertainment activities.
Furthermore, the nearby Yacht Club caters to luxury leisure seekers, and the upcoming Sea Taxi project will connect the area to every part of Istanbul by sea.
Casablu Vadi's location next to Yasam Vadisi, Istanbul's largest national green park, also facilitates the opportunity to spend quality time with friends and loved ones.
Distances from Casablu to the main amenities in the area:
You're practically neighbors with Yasam Vadisi, just a breezy 200 meters away.
The beach is a 1 km stroll from the property.
The complex is 3 km away from the E-5 highway (Metrobus line).
Marmara Park Mall is just a 3.4 km drive away.
Beylikduzu State Hospital is a short 4.1 km ride.
West Marina is a mere 4.6 km away.
Beylikduzu Kolan Hospital is only 3.5 km from your doorstep.
LWIS Istanbul International School is just 1.3 km down the road.
The location of these Istanbul apartments for sale offers a seamless blend of natural beauty, recreational opportunities, and everyday comforts. The proximity to the beach, E-5 motorway, and shopping centers also ensures easy access to essential amenities and leisure activities.
What are the Features of Casablu Vadi?
Casablu Vadi offers a host of features that include:
The project spans 6,000 square meters with ample living spaces.
The complex consists of 9 residential buildings, each rising to 3 floors, offering a community-oriented atmosphere.
With a total of 104 apartments, the development caters to varying family sizes and preferences.
The apartment interiors boast a stylish lifestyle.
The project offers various floor plans including 1+1, 2+1, 3+1, and 4+1 layouts to suit all family sizes.
Each flat has elegant bathrooms with marble surfaces.
The on-site facilities include an indoor swimming pool, indoor parking, sauna, gym, and a Turkish Hammam.
24/7 security systems featuring camera surveillance to ensure peace of mind.
What are the Reasons to Buy Property from Casablu Vadi?
Here is a list of the main reasons that make Casablu a great option for you:
Turkish Citizenship eligibility.
The prime location is Beylikduzu, a thriving area with significant investment potential.
Stunning sea views and open landscapes.
Various apartment types, including 1+1, 2+1, 3+1, and 4+1 floor plans.
Casablu Vadi offers a range of amenities ensuring a luxurious and convenient lifestyle.
Competitive payment terms with cash discounts.
For Whom Casablu Vadi is Suitable for Purchase?
Casablu Vadi appeals to:
Investors looking for Turkish Citizenship.
Families seeking spacious and versatile apartments.
Individuals who value quality, convenience, and modern amenities.
Is Casablu Vadi Suitable for Families with Children?
Yes, it is suitable for families due to the spacious apartment layouts, proximity to educational facilities, and amenities suitable for family living.
Is Casablu Vadi Suitable for Single People?
Yes, this Turkish property for sale is ideal for singles, especially with its compact 1+1 apartment options. Those comfortable options offer a modern lifestyle close to social facilities and shopping centers.
Is Casablu Vadi Suitable For Who Wants to Be a Turkish Citizen?
Yes, by purchasing a property from Casablu Vadi, you can apply for Turkish citizenship and get the following benefits:
Visa-free access to 114 countries and simplified visa procedures for others, as Turkey's global influence grows.
The potential to obtain a European Passport in the near future.
The opportunity to establish a hassle-free business in Turkey.
Swift Citizenship and Passport issuance, takes only four months.
Authorization for dual nationality without the need for wealth disclosure.
Provision of comprehensive healthcare coverage and education for the entire family.
Safety, democracy, and free life in the Middle Eastern-European region of Turkey.
What are The Payment Methods of Casablu Vadi?
Flexible payment terms with exclusive discounts for Istanbul Property's clients
Property Options
| Number Of Rooms | Number Of Bathrooms | Spaces Start At |
| --- | --- | --- |
| 1 | 1 | 78 m2 |
| 2 | 2 | 95 m2 |
| 3 | 2 | 153 m2 |
| 4 | 3 | 223 m2 |
Property Features
24/7 Security Systems
Fitness and GYM
Garden
Swimming Pool
Turkish Bath
Walking Tracks
Sauna
Green Views
Indoor Car Parking
Landscape
Kids Playground
Terraces
Turkish Citizenship
City Views
Sea Views
Marina