Luxurious Villas With Premium Amenities in Beylikduzu, Istanbul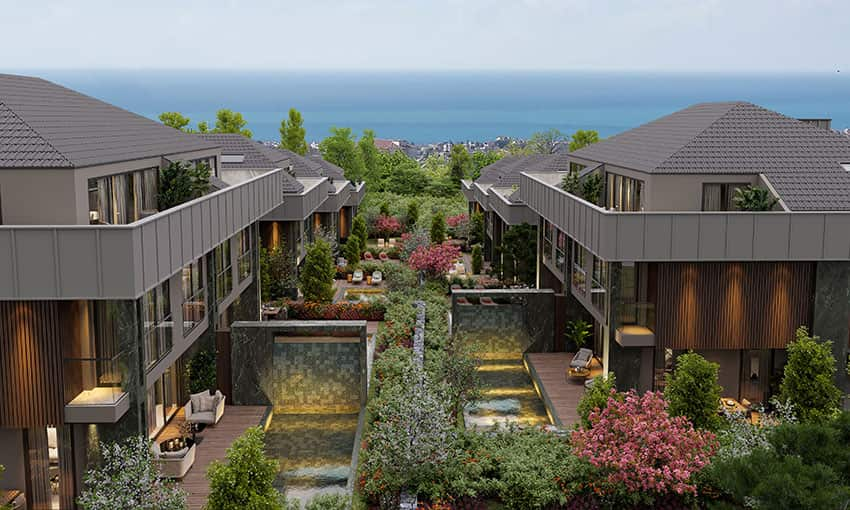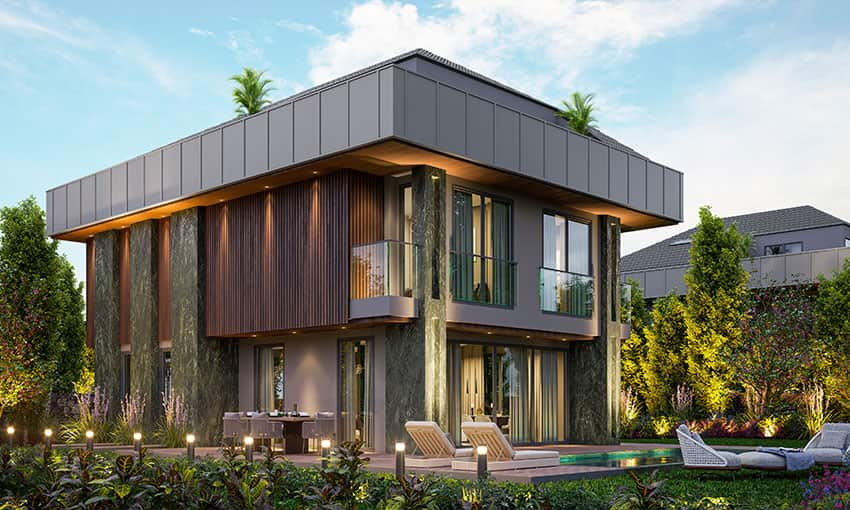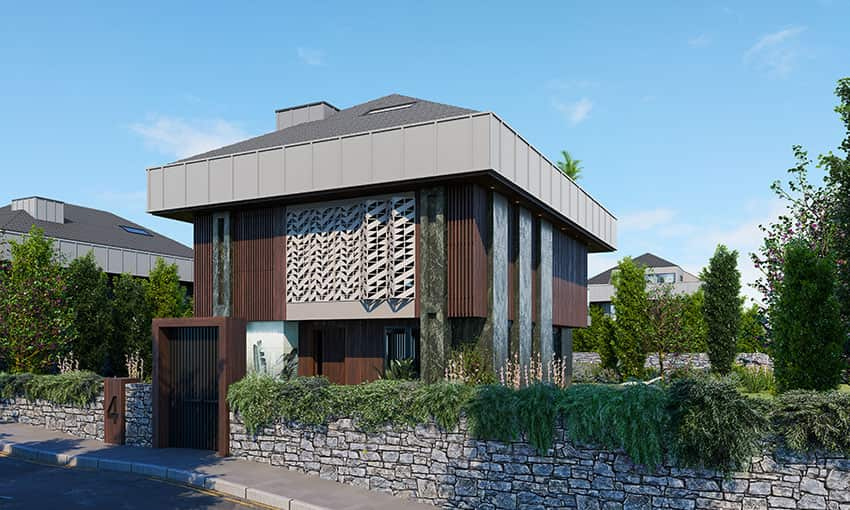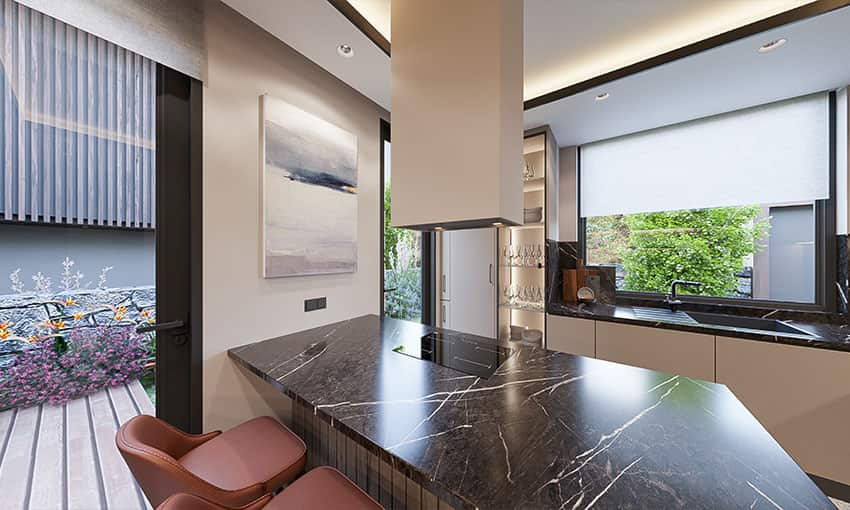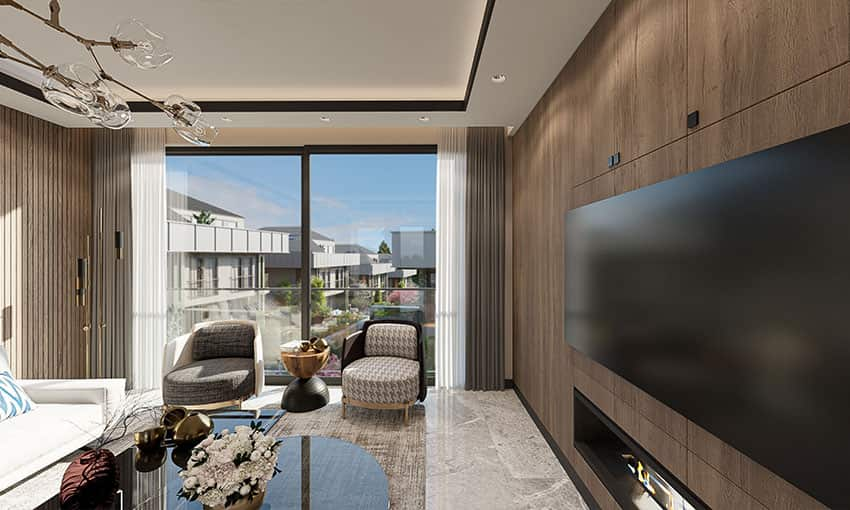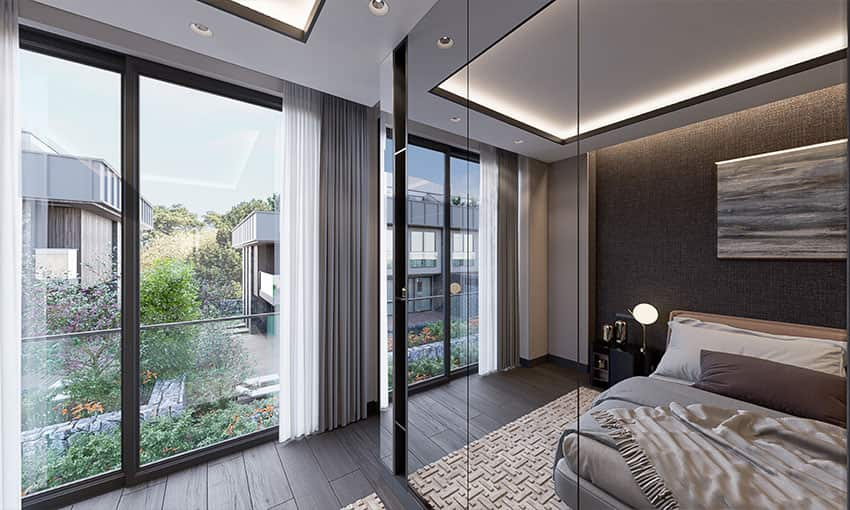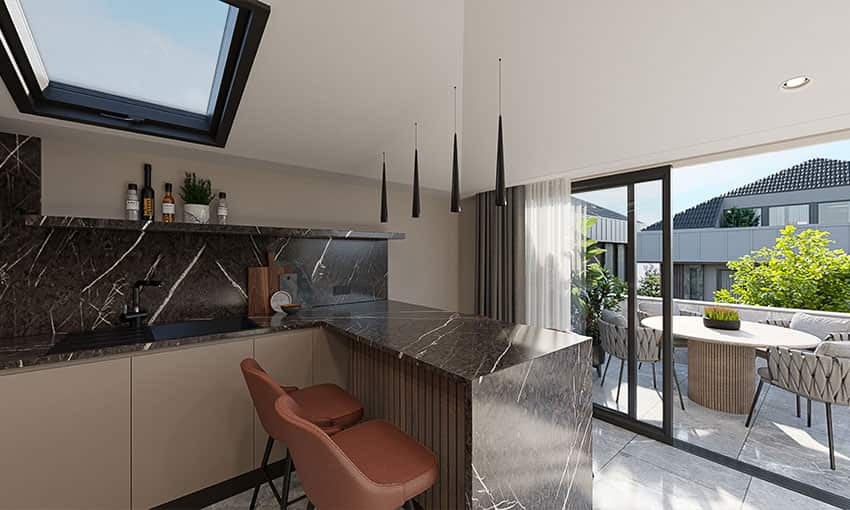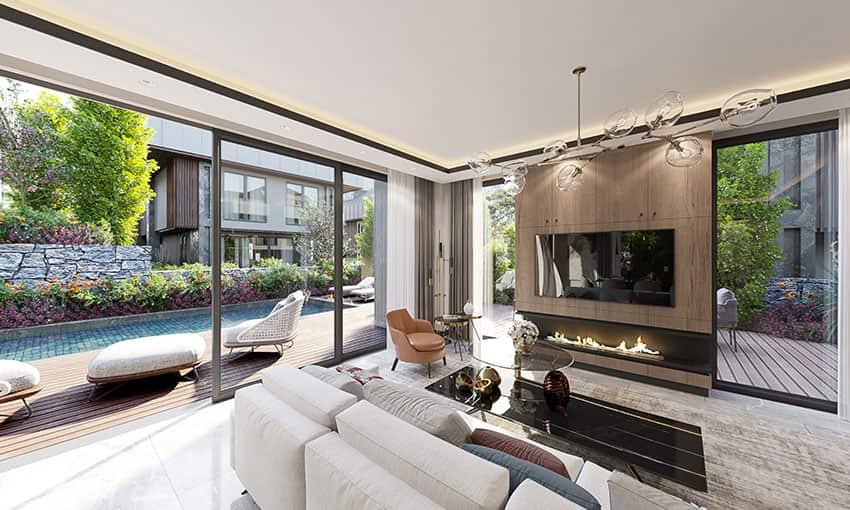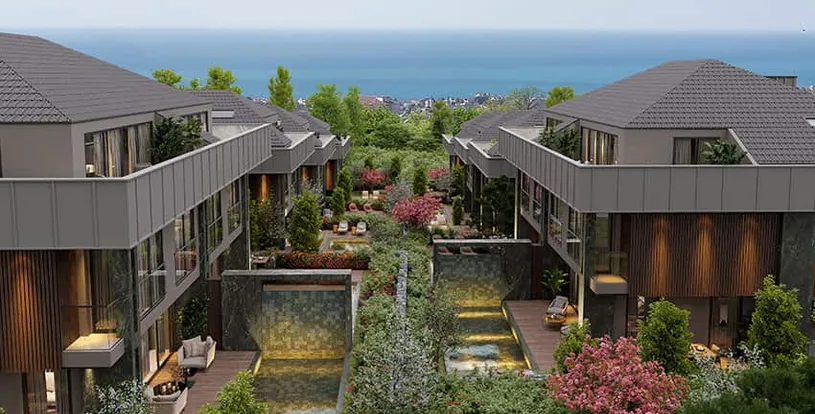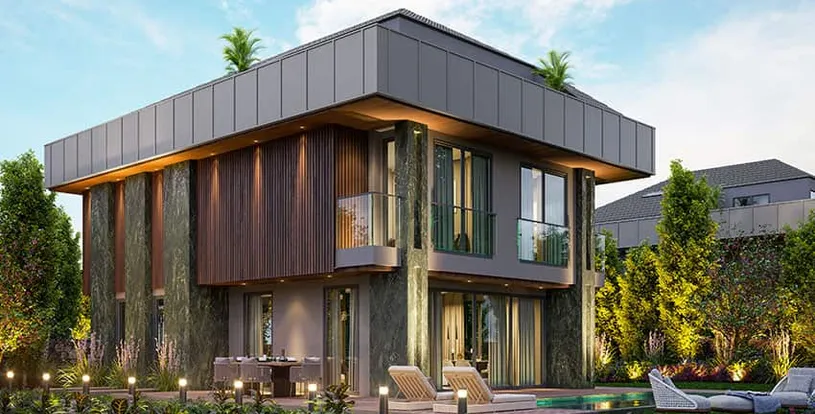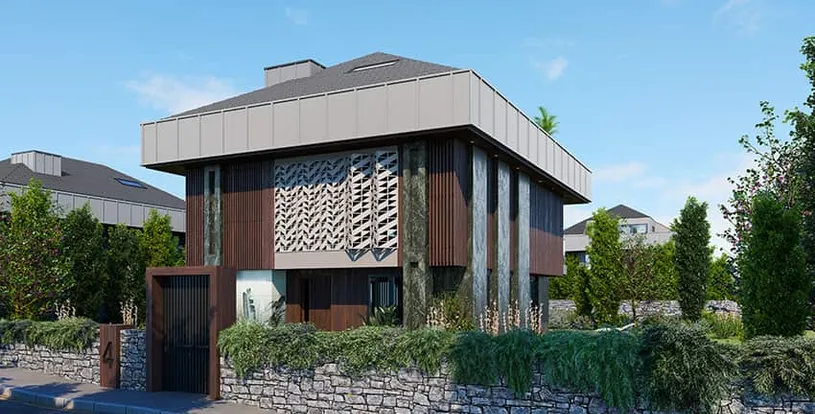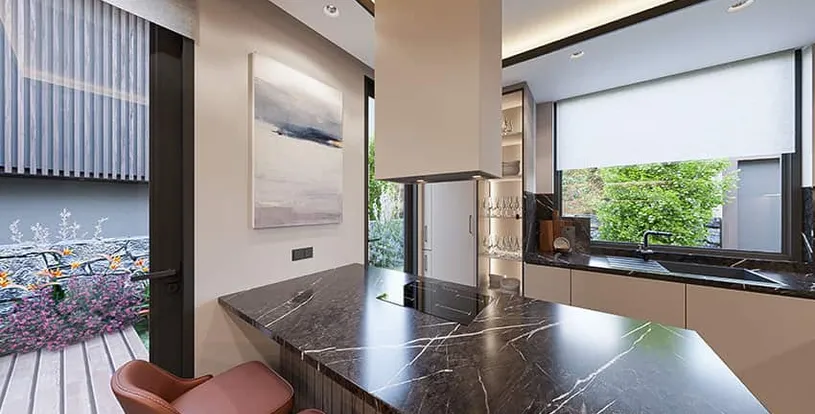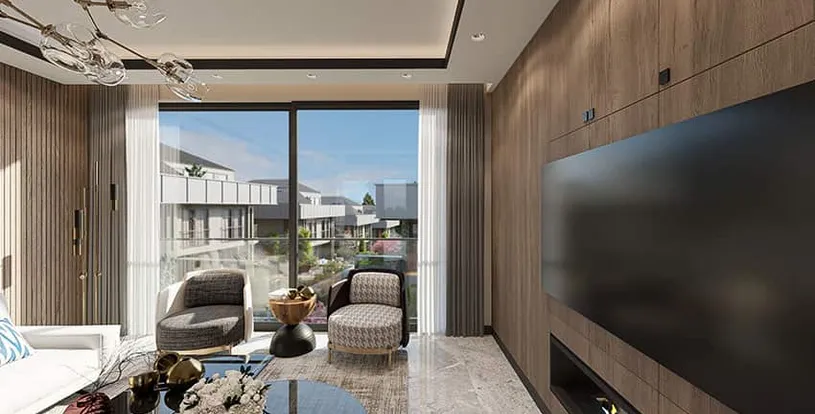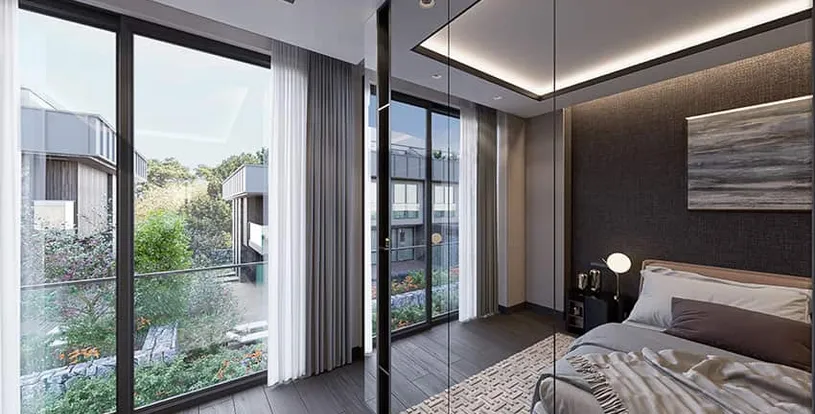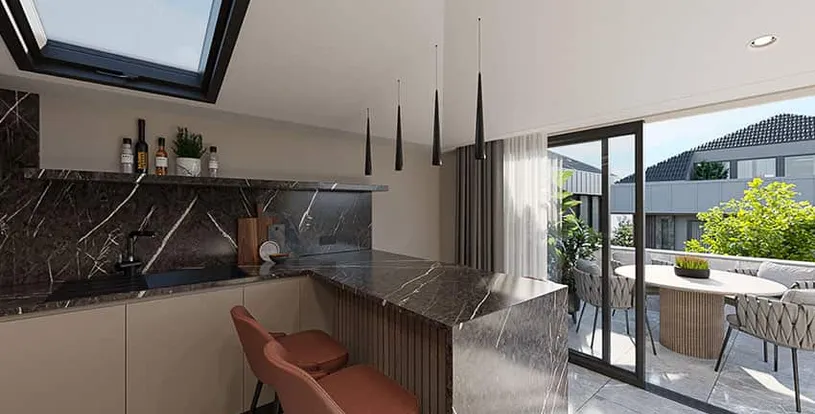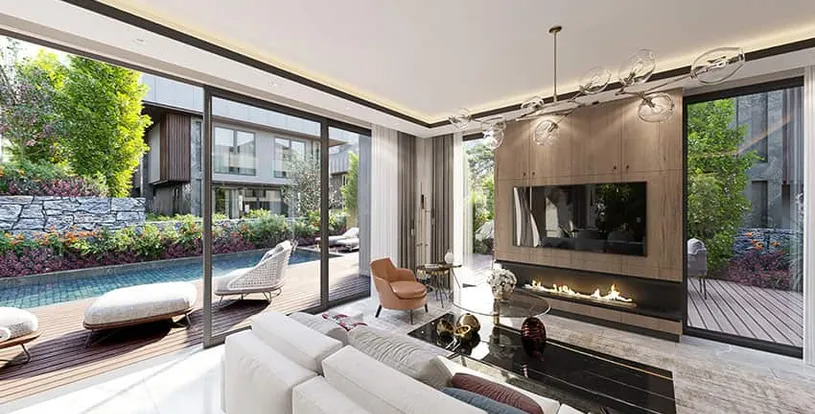 Expand
Back
Luxurious Villas With Premium Amenities in Beylikduzu, Istanbul
Villa, Beachfront
Beylikdüzü
Istanbul

Sea View

Villa, Beachfront

up to 6
Bedroom

up to 4
Bathroom

Delivery Ready
Beylikdüzü, Istanbul

Sea View

Delivery Ready
up to 6
Bedroom

up to 4
Bathroom
WHat is Lovin Maris Evleri in Beylikduzu, Istanbul?
Lovin Maris Luxury Villas in Beylikduzu, European Istanbul, offers a sophisticated living experience with carefully designed spaces for comfort and tranquility. This family-oriented area provides easy access to urban amenities and nature's beauty, making it ideal for families and discerning buyers.
The luxurious construction style of Lovin Maris Villas includes spacious floor plans of 4+2/5+2/6+3, offering stunning sea views from the balconies and abundant natural light throughout the day.
Lovin Insaat, the construction company behind Lovin Maris, commenced the project in January 2021. With their commitment to excellence, they plan to develop more prestigious projects in the future, ensuring exceptional living experiences for their clients.
Where in The Location of Lovin Maris Evleri?
Lovin Maris is conveniently located in Beylikduzu's fast-growing region, Dereagzi, making it an appealing investment option. Its prominent location provides homeowners with convenience and a tranquil setting ideal for family living, with easy access to utilities, hospitals, malls, and the beach.
What are the Important Locations Near Lovin Maris Evleri?
Lovin Maris is in proximity to the following landmarks:
1.5 km from Beylikduzu Marina
2 km from Beylikduzu Aquapark
1 km to Beylikduzu Public Park
1.5 km Beylikduzu Cultural Center
500 m to Migros Super market
1.8 km to Beylikduzu Medical Park Hospital property, 1.9 km to Beylikduzu Kolan Hospital, and 2.0 km to Beylikduzu Medipol Mega Hospital
Residents of Lovin Maris Luxury Villas in Istanbul can enjoy the convenience of having essential amenities, entertainment venues, parks, hospitals, and shopping options within easy reach. Proximity to these landmarks enhances the quality of life and offers a well-connected living experience.
What are the Features of Lovin Maris Evleri?
The key features of Lovinh Maris are :
The project is set on a large plot of land and comprises 14 villas in three different styles.
The villas available range in size from 495 to 571 m2.
Type A and B consist of the ground floor, first floor, and penthouse section with fully fitted kitchens and bathrooms.
As for type C, it is composed of ground, first, second, and penthouse sections. These villas have the most panoramic sea views according to their position.
The highest quality materials, equipment, and finishes are used to ensure aesthetics and durability.
International brand kitchens and modern bathrooms for that extra touch of luxury
On-site amenities include children's playgrounds, saunas, a private swimming pool, 24/7 security, lifts, and fireplaces.
What are the Reasons to Buy Property from Lovin Maris Evleri?
The reasons why Lovin Maris may be a good choice for you are:
Compatible with Turkish citizenship applications.
Favourable location in Beylikduzu, Dereagzi with proximity to the beach and natural beauties.
Spacious Villas with first-class materials and architecture
The variety of villa architecture to suit different requirements.
The potential for long-term investment.
Luxury facilities such as large balconies and private swimming pools.
For Whom is Lovin Maris Evleri Suitable for Purchase?
Lovin Maris residences may appeal to:
Families who want to live in a safe environment with luxurious facilities.
People looking for a profitable property investment.
Investors planning to obtain Turkish citizenship.
Is Lovin Maris Evleri Suitable For Family with Children?
Yes, the villas are suitable for children as they have spacious living areas and safe play areas.
Is Lovin Maris Evleri Suitable For Single People?
Yes, this development is also suitable for individuals who wish to live in a high-quality environment with access to social amenities.
Is Lovin Maris Evleri Suitable For Who Wants to Be a Turkish Citizen?
By purchasing a property from Lovin Maris, you can apply for Turkish citizenship and enjoy the following privileges
Visa-free travel to 90 countries and easy visa issuance for several countries, as Turkey is gradually becoming a global power to be admired.
The possibility of obtaining a European passport in the near future.
The opportunity to set up a business in Turkey, which links the Asian and European continents, without any problems.
Possession of such a passport guarantees a return on investment and provides rapid citizenship and passport issuance, which takes only 4 months.
Eligibility for multi-nationality and no declaration of assets.
The provision of comprehensive medical insurance and quality education for the whole family.
What Kind of Services Does Lovin Maris Evleri Provide?
This complex offers a wide range of services, including:
Private swimming pool
Private gardens
Children's playgrounds
Sauna
24/7 Security
Elivators
Fireplaces
What are The Payment Methods of Lovin Maris Evleri?
Flexible payment terms with cash discounts.
What is Life Like in Lovin Maris Evleri ?
Lovin Maris is a spectacular experience with modern architecture, spacious living rooms, and stunning sea views. Living in these residences in Turkey homeowners can enjoy elegant bathrooms, fully-equipped kitchens, and a range of amenities including an open-air swimming pool, children's playgrounds, and 24/7 security systems. It's the right blend of luxury, comfort, and peace of mind.
Property Options
| Number Of Rooms | Number Of Bathrooms | Spaces Start At |
| --- | --- | --- |
| 5 / Twin | 3 | 403 m2 |
| 5 / Single | 3 | 533 m2 |
| 6 | 4 | 510 m2 |
Property Features
24/7 Security Systems
Garden
Swimming Pool
Walking Tracks
Parking
Sauna
Fully fitted kitchen
Green Views
Indoor Car Parking
Landscape
Kids Playground
Terraces
Turkish Citizenship
Sea Views