Luxurious Beachfront Properties in Beylikduzu, Istanbul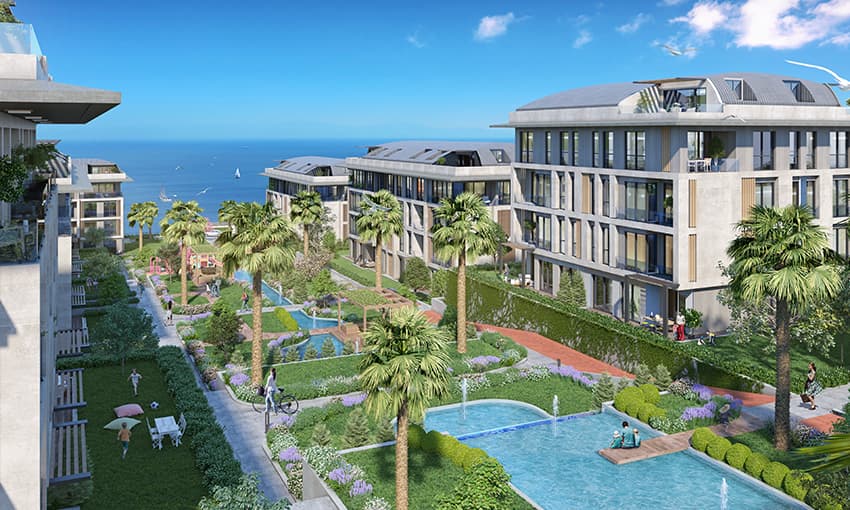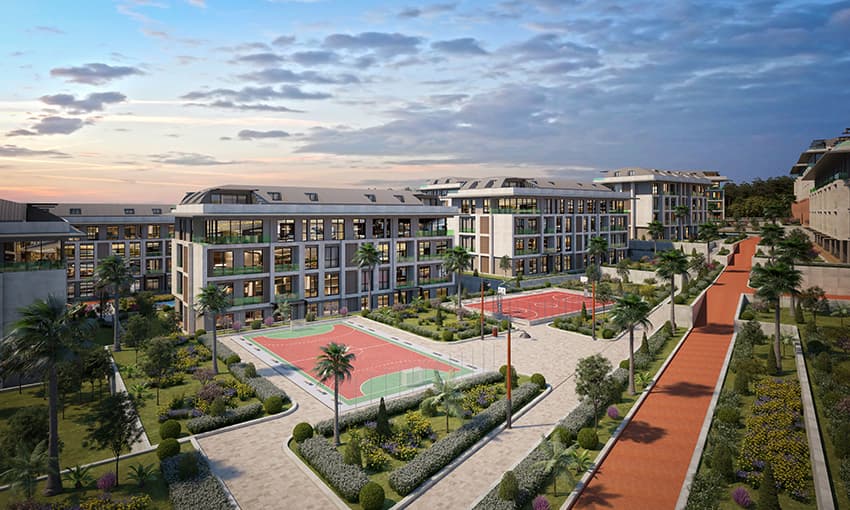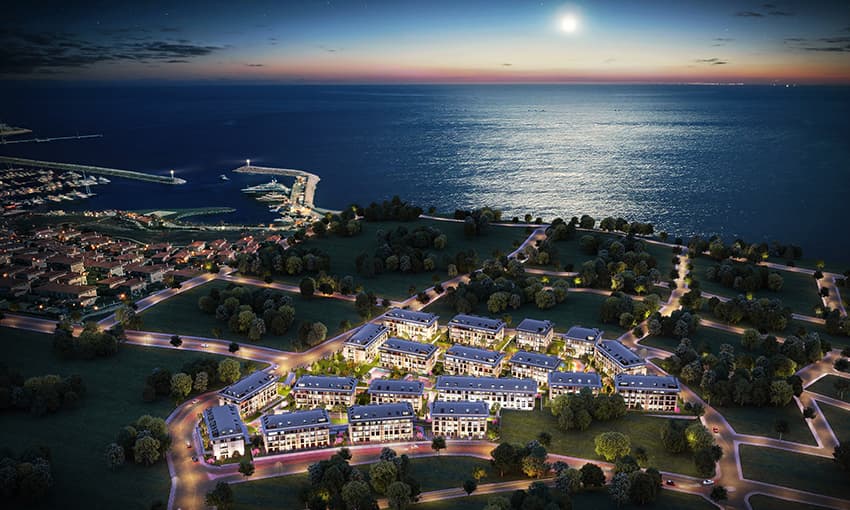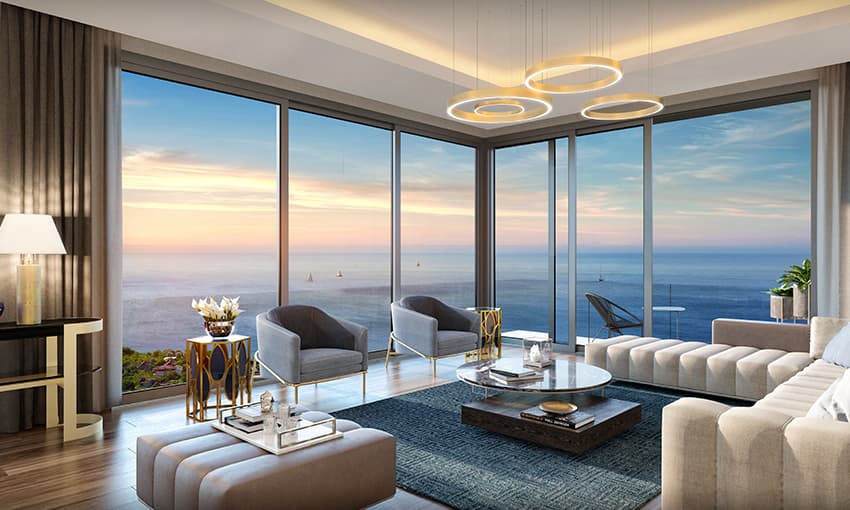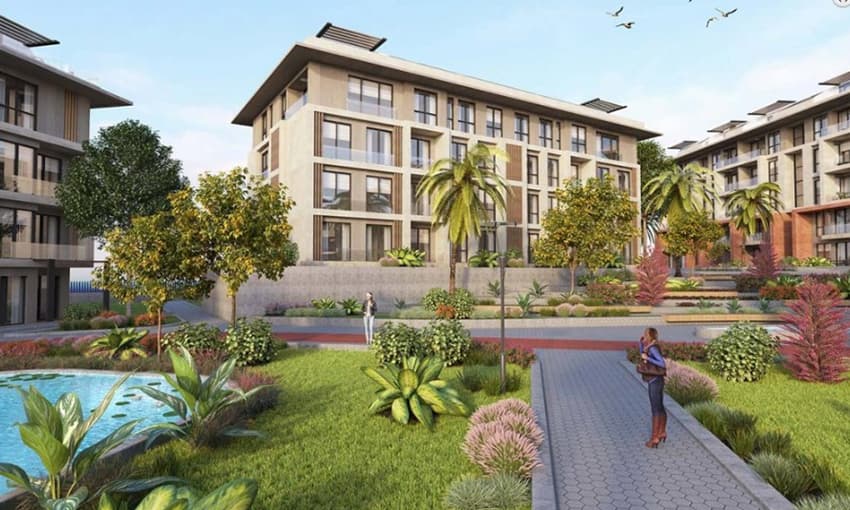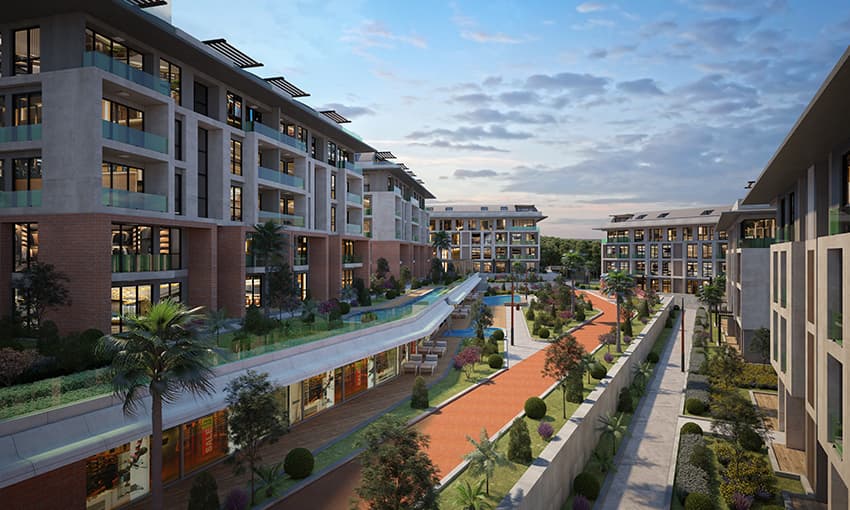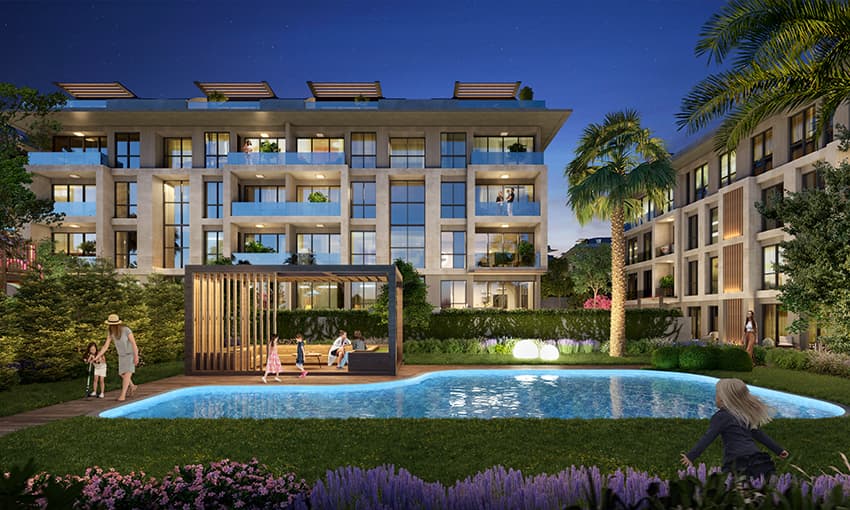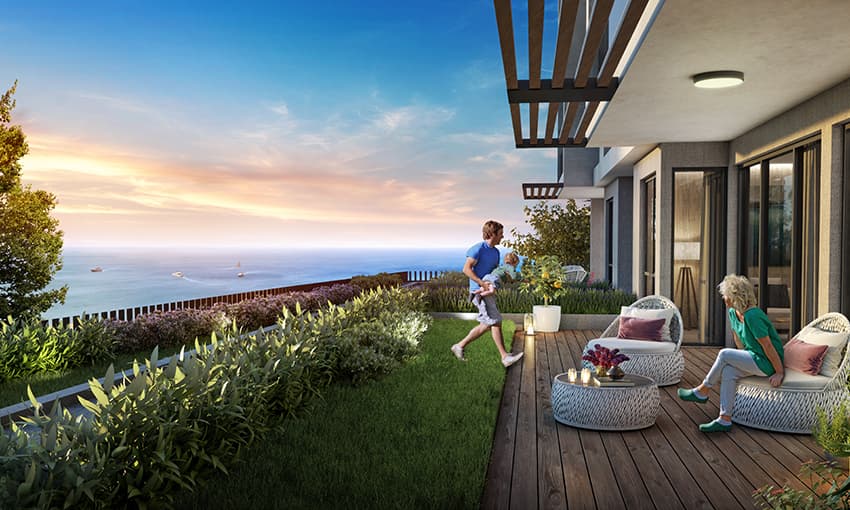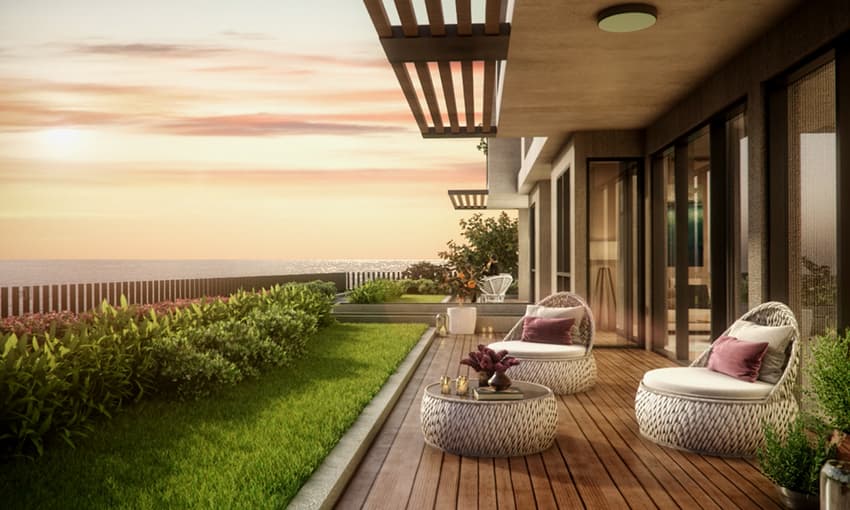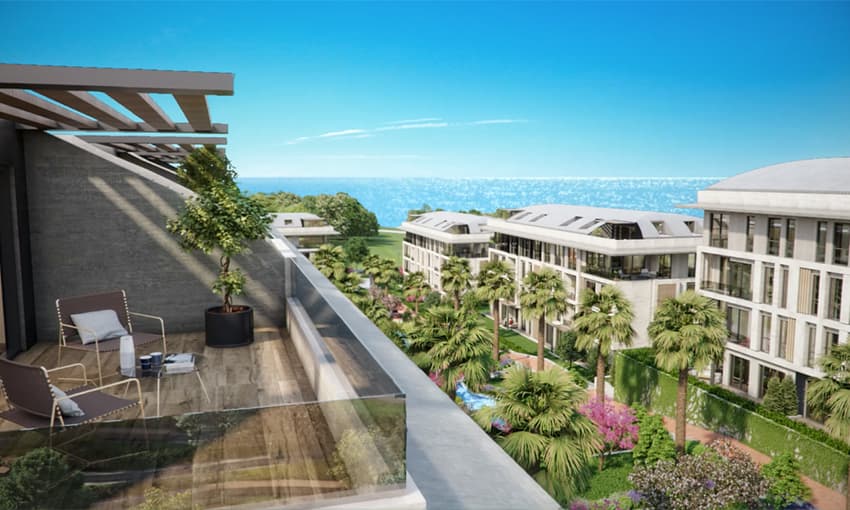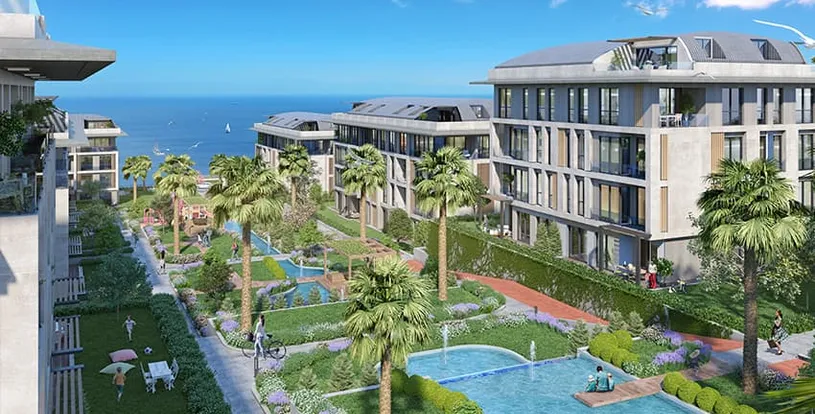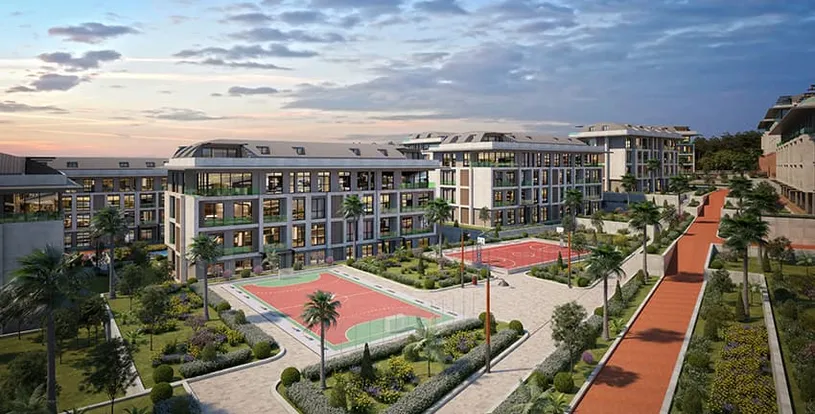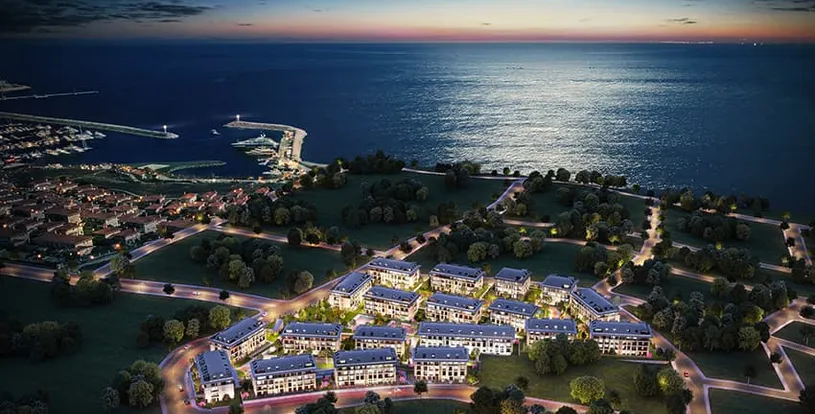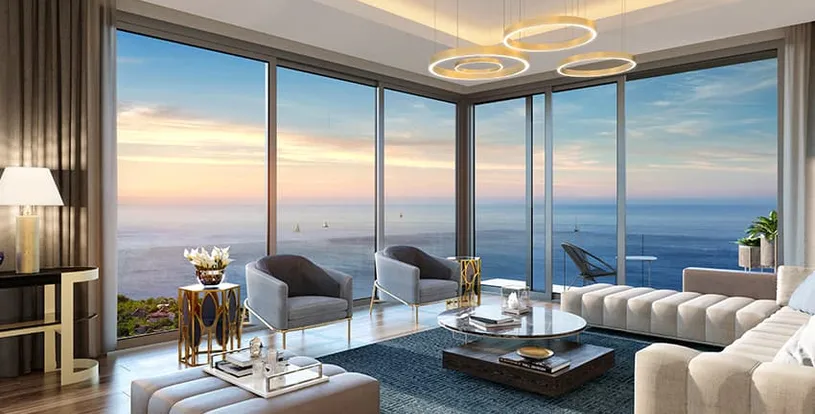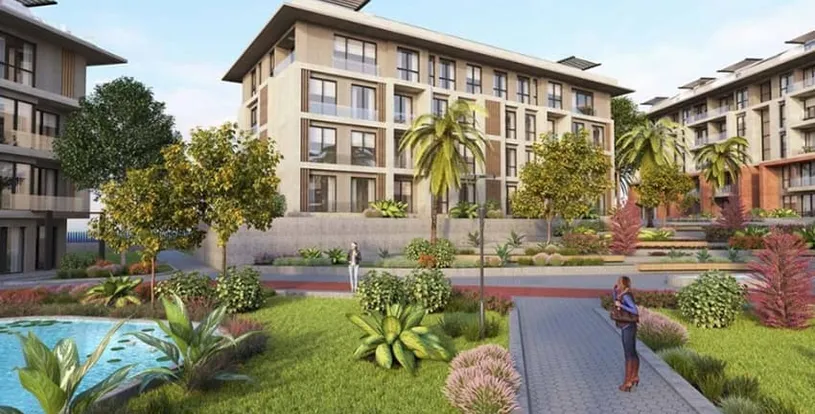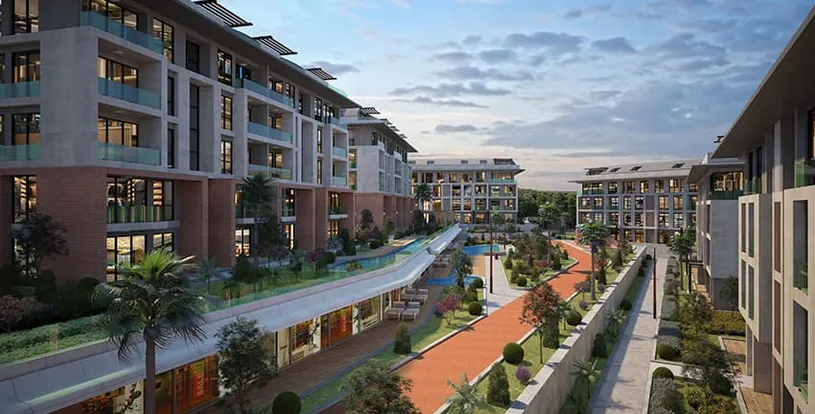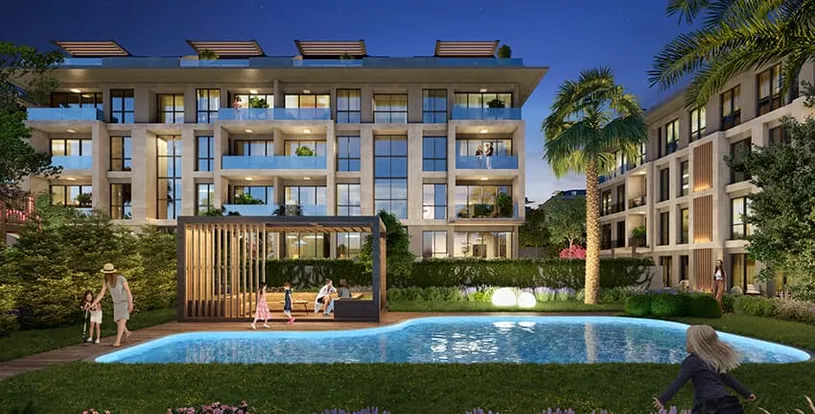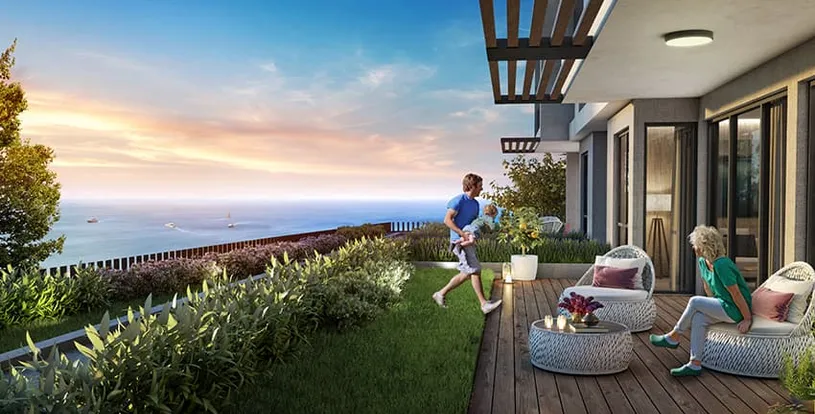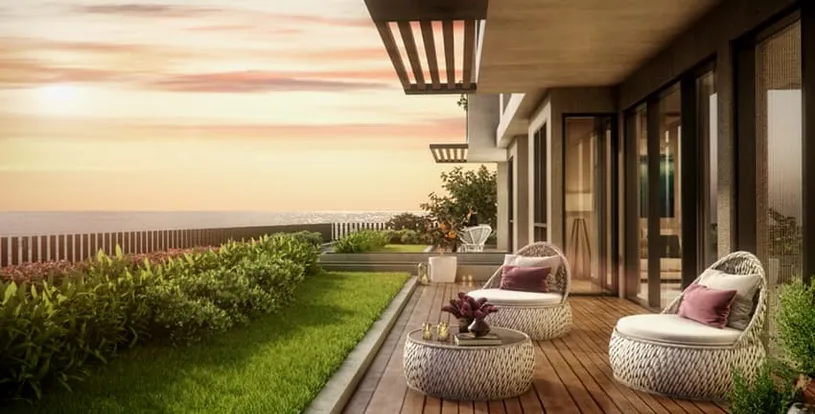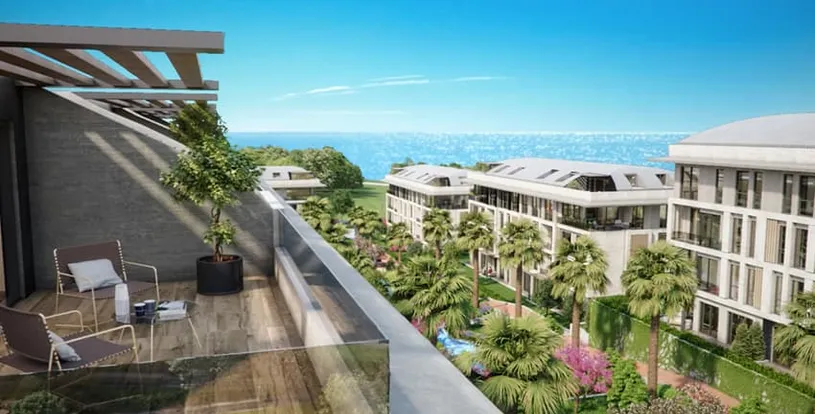 Expand
Back
Luxurious Beachfront Properties in Beylikduzu, Istanbul
Apartment, Luxury, Beachfront
Beylikdüzü
Istanbul

Sea View

Apartment, Luxury, Beachfront

up to 4
Bedroom

up to 3
Bathroom

Delivery 4-2024
Beylikdüzü, Istanbul

Sea View

Delivery 4-2024
up to 4
Bedroom

up to 3
Bathroom
What is Palm Marin in Beylikduzu, Istanbul?
Palm Marin is an upscale real estate project situated at a prestigious location in Beylikduzu, just 300 meters from the beach. The housing offers residents breathtaking panoramic Sea views and a full range of social facilities. This spot resides near transportation lines, making it a perfect option for those seeking luxurious, comfortable living by the sea and marina.
The homes are built with premium quality materials and feature modern architecture, and roomy living spaces ranging from 2+1 to 6+2, with contemporary and luxurious construction. Each apartment is carefully designed to optimize natural light, space, and functionality. The floor plans are thoughtfully crafted to provide residents with a seamless indoor-outdoor flow, while interiors are outfitted with high-end fixtures and finishes that exude elegance and sophistication.
Palm Marin is developed by Liv Yapi, a reputable construction company with a proven track record of massive projects such as Liv Marine and Liv Marmara. The project was launched in 2019 and is expected to be completed shortly.
Where is the Location of Palm Marin?
Palm Marin is situated in the highly coveted Beylikduzu Yakuplu area, offering breathtaking panoramic sea views. Residents will enjoy the convenience of the nearby IDO station for sea transportation. Proximity to the Metrobus and E 5 / E 80 highways provides seamless travel to other parts of Istanbul. This ideal spot represents the best of both worlds as it combines the sea's beauty with accessible transportation.
What are the Important Locations Near Palm Marin?
Some of the landmark proximities to Palm Marin are :
1.1 km to Beylikduzu Yaşam Vadisi Park
2.5 km to Medicana International Istanbul Hospital
2.8 km to Marmara Park Shopping Mall
3.2 km to Beylikduzu Migros Shopping Mall
4.4 km to BeylikduzuPublic Hospital
4.9 km to Beykent University
6.8 km to Buyukcekmece Beach Park
10.7 km to TUYAP Fair and Convention Center
19.8 km to Atatürk International Airport
Residents of Palm Marin's luxury apartments in Istanbul will benefit from the proximity to various amenities. For example, they can enjoy outdoor activities or simply take a break from their daily routine by strolling in the famous Yasam Vadisi nearby. Having shopping malls and schools nearby can offer convenience and accessibility, making it easier for residents to run errands or to drop off and pick up their children from school.
What are the Features of Palm Marin?
Here are key features that make Palm Marin stand out:
A sprawling 26.893 m2 of land with 19 blocks and a total of 330 apartments
Choose from 2+1, 3+1, 4+1, and duplexes with spacious living areas to suit your lifestyle
Social facilities include indoor swimming pools, a mosque, a Turkish bath, a sauna and SPA, fitness centers, and an underground garage.
Premium quality materials are used in construction, from the high-security steel entrance doors to double-glazed windows for maximum comfort and safety
Green spaces and stunning sea views from your balcony
Stay cool with the heavy-duty air conditioning and relax knowing your security systems are in place
The modern bathrooms and kitchens, and spacious living rooms are perfect for hosting friends and family
External heat insulation ensures a comfortable and energy-efficient home all year round
What are the Reasons to Buy Property from Palm Marin?
Top reasons why you should consider buying a property from Palm Marin:
Benefits of Turkish citizenship
Promising property investment opportunity
High-quality materials and construction layout
Variety of social facilities, including indoor swimming pools, a mosque, a Turkish bath, a sauna and spa, fitness centers, basketball and tennis courts, and underground garages.
Captivating Sea views and green spaces provide a relaxing and peaceful living environment.
Palm Marin properties are designed to be earthquake-resistant
For Whom is Palm Marin Suitable for Purchase?
Palm Marin properties can appeal to :
Individuals or families who are looking for luxurious apartments in Istanbul.
Foreign investors seeking to obtain Turkish citizenship through property investment.
Anyone who wants to have easy access to public transportation, highways, shopping malls, hospitals, and schools.
Is Palm Marin Suitable For Family with Children?
Yes, Palm Marin is suitable for families with kids as it offers spacious apartments with various sizes and layouts ranging from 2+1 to duplexes, providing generous space for families. The venues include social facilities such as indoor swimming pools, basketball and tennis courts, playgrounds, and green areas, which are ideal for quality time with your loved ones.
Is Palm Marin Suitable For Single People?
Yes, the 2+1 flats outlined with minimalist architecture, offer a convenient living space for singles who prefer having an extra room as a study or hobby area.
Is Palm Marin Suitable For Who Wants to Be a Turkish Citizen?
Yes! Palm Marin offers an excellent opportunity to apply for Turkish Citizenship by purchasing one of the properties. Once you receive your passport, you can enjoy a range of benefits, including :
Visa-free travel to 90 countries and easy visa issuance for many other countries, as Turkey continues to grow in global importance. Additionally, owning a Turkish passport opens up the possibility of obtaining a European passport in the future.
Turkey's location as a gateway between Europe and Asia makes it an excellent place to conduct business.
Security of guaranteed investment returns.
The citizenship and passport issuance process is quick, taking only four months.
Moreover, there is no need to disclose your wealth or decline your nationality,
The whole family can benefit from comprehensive medical insurance and quality education.
Safety, Democracy, and free life privileges of Middle Eastern-European Turkey.
What Kind of Services Does Palm Marin Provide?
Palm Marin offers a variety of services including :
Indoor swimming pools
Turkish bath
Sauna and spa
Fitness centers
Underground garage
Basketball and Tennis courts
Mosque
Walking Tracks
Elevators
What are The Payment Methods of Palm Marin?
Flexible payment terms with discounts.
What is Life Like in Palm Marin?
As one of the most sought-after beachfront properties in Turkey, Palm Marin offers a luxurious apartment complex in Istanbul, providing a serene and comfortable lifestyle for its residents. The complex boasts a variety of modern amenities, providing a satisfying and active atmosphere, with green spaces and sea views that portray a beautiful natural environment. Its strategic location provides easy access to transportation and proximity to shopping malls, schools, and hospitals, making it a wise choice for families and individuals alike.
Property Options
| Number Of Rooms | Number Of Bathrooms | Spaces Start At |
| --- | --- | --- |
| 2 | 2 | 96 m2 |
| 3 | 2 | 158 m2 |
| 3 (Duplex) | 2 | 170 m2 |
| 4 | 3 | 196 m2 |
| 4 (Duplex) | 3 | 210 m2 |
| 5 (2 Salons) | 4 | 236 m2 |
| 6 (2 Salons) | 4 | 308 m2 |
Property Features
24/7 Security Systems
Fitness and GYM
Garden
Swimming Pool
Turkish Bath
Central Heating
Walking Tracks
Parking
Sauna
Green Views
Fully fitted kitchen
Indoor Car Parking
Landscape
Kids Playground
Terraces
Turkish Citizenship
Basketballs Playground
Tennis court
Sea Views