Green View Luxury Apartments for Sale in Beylikduzu, Istanbul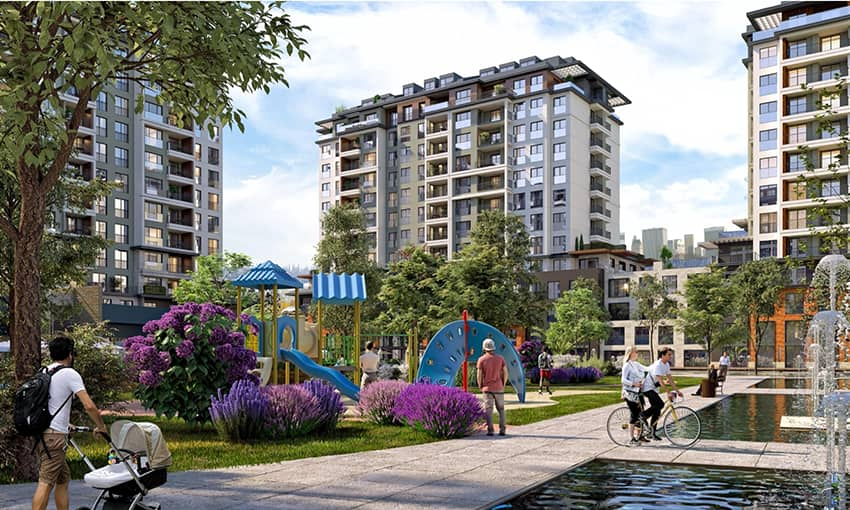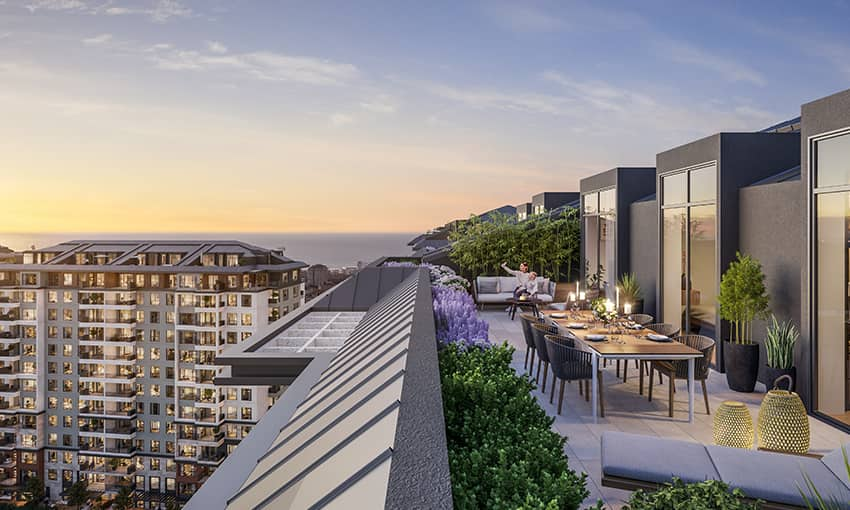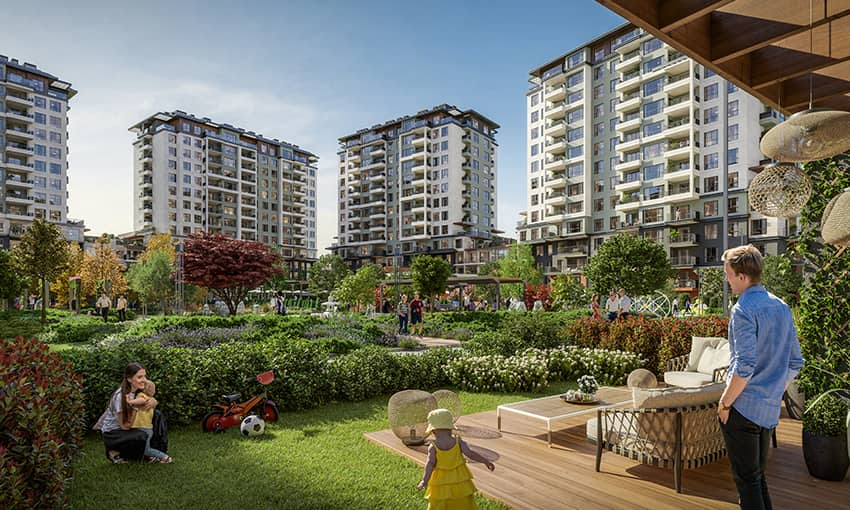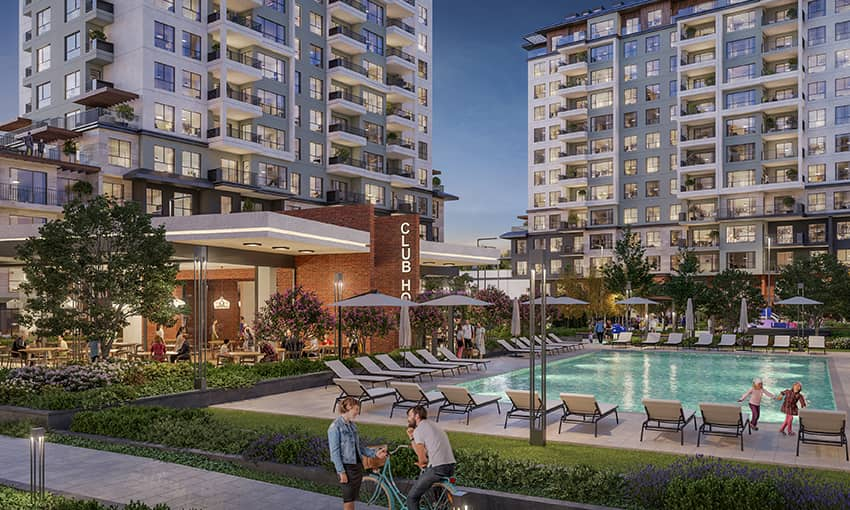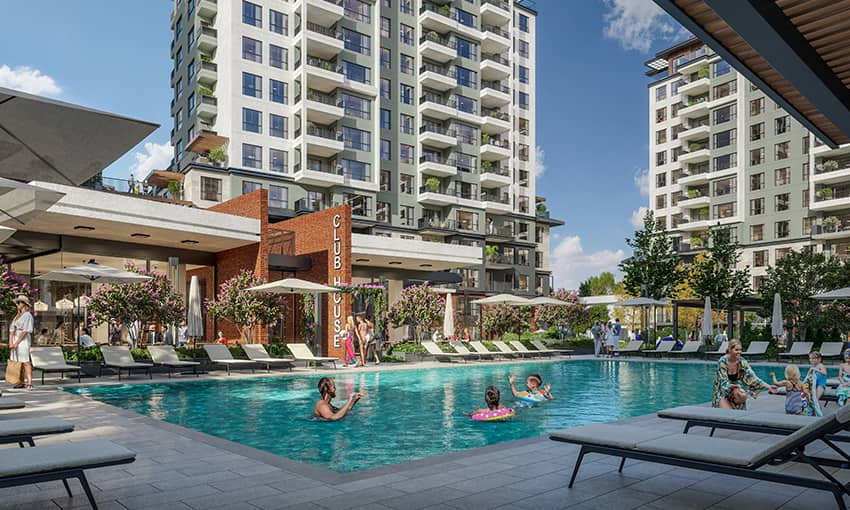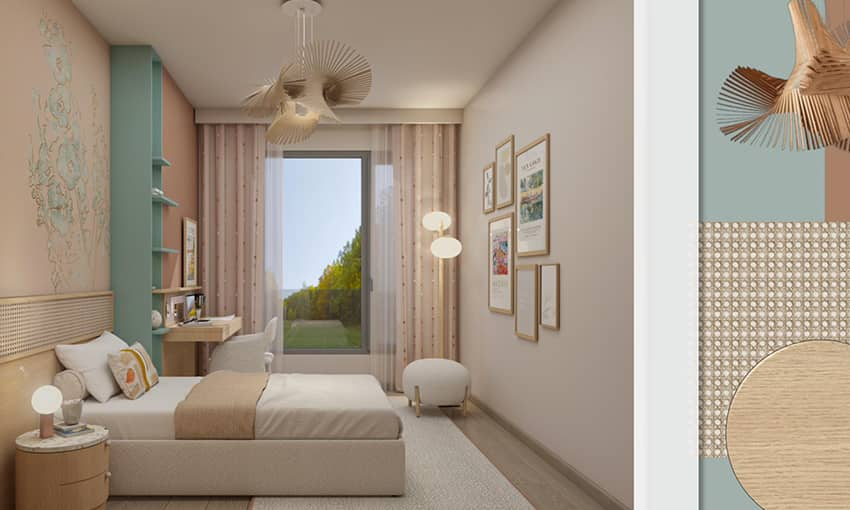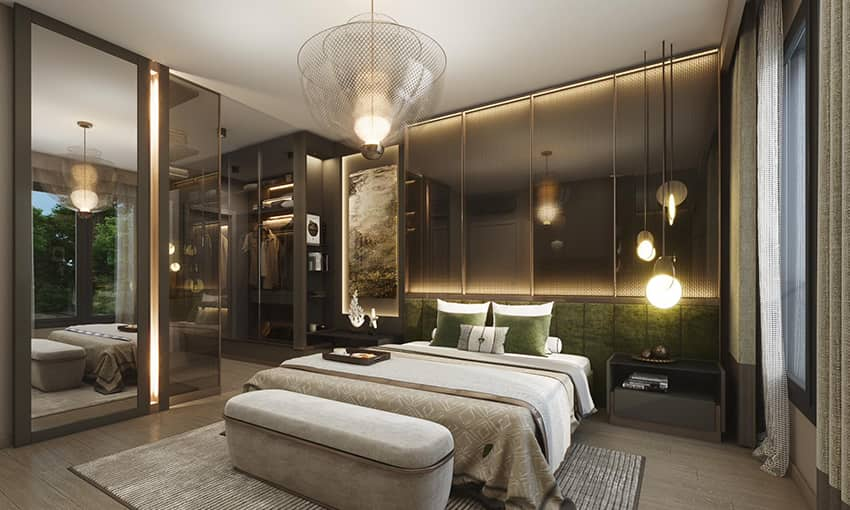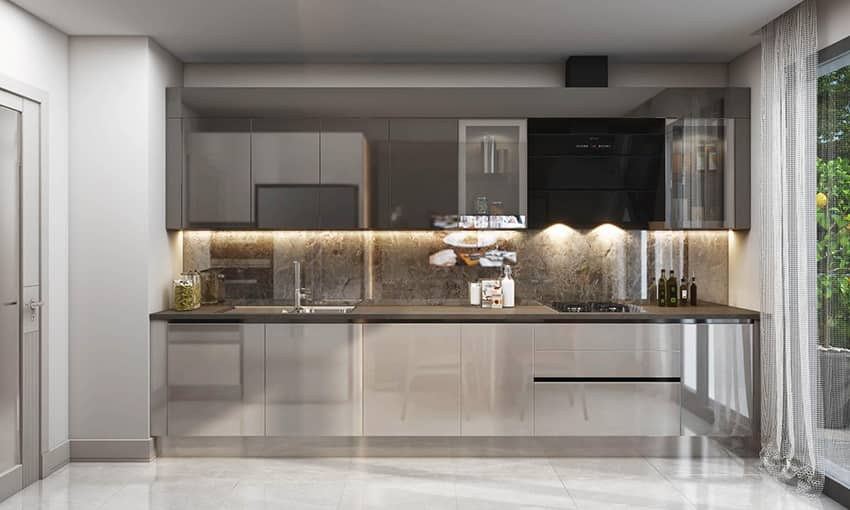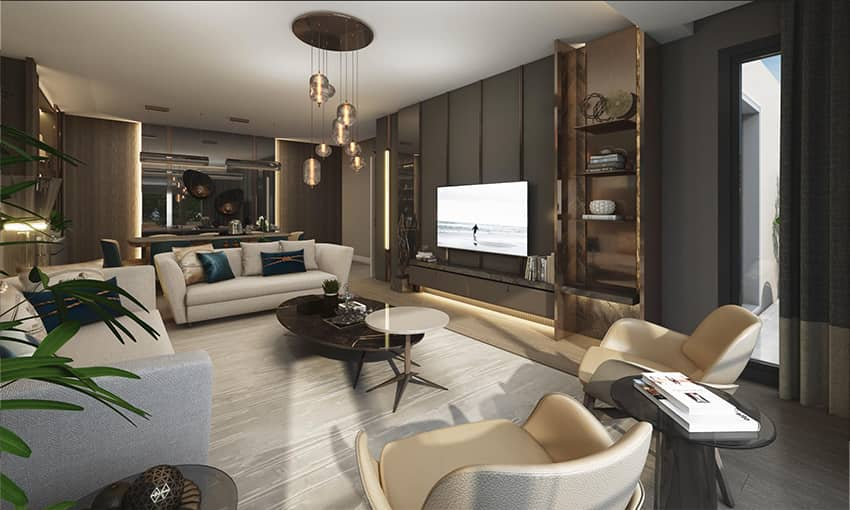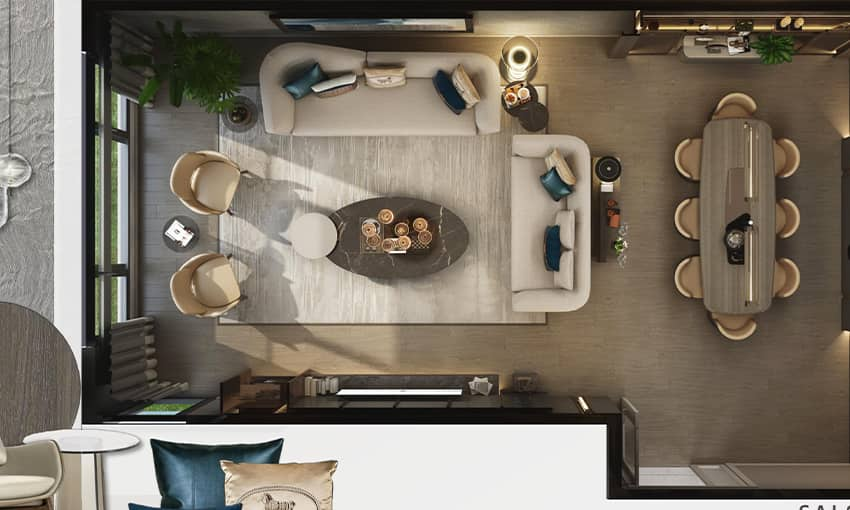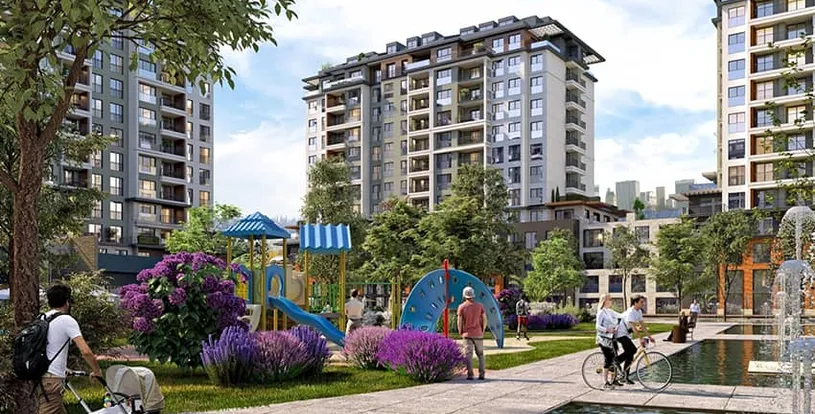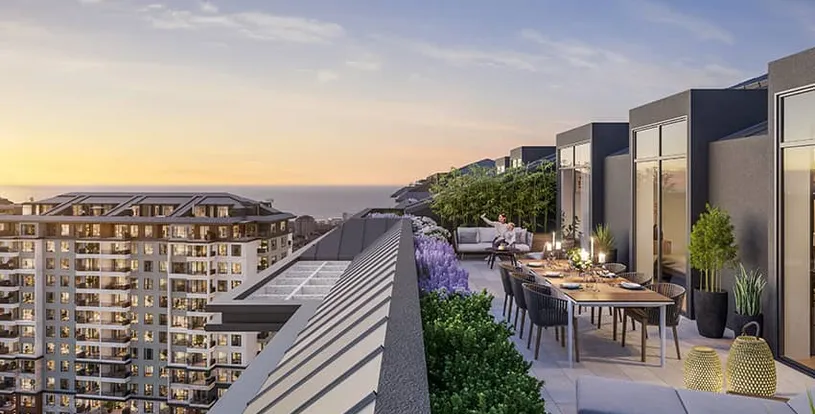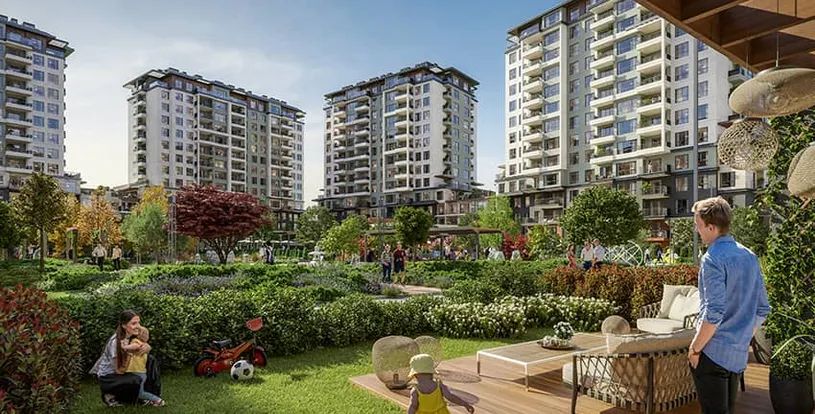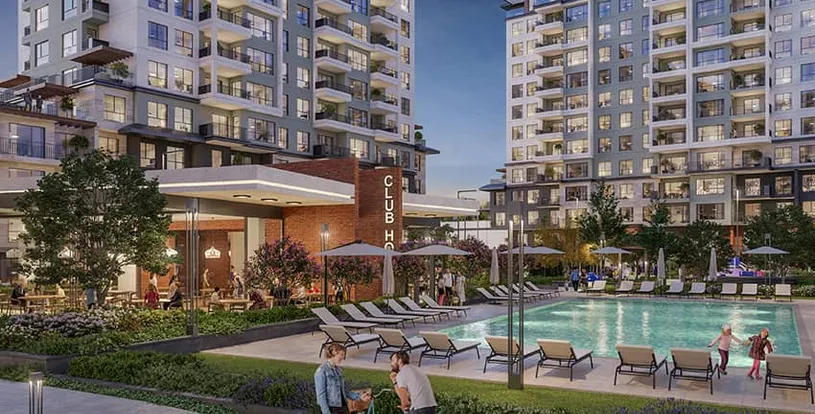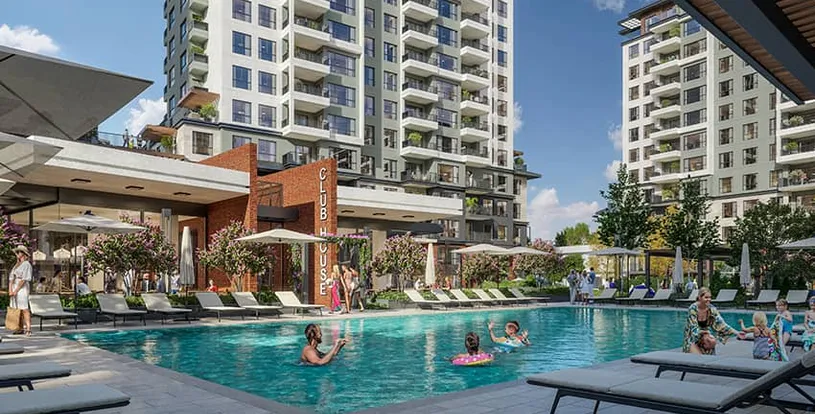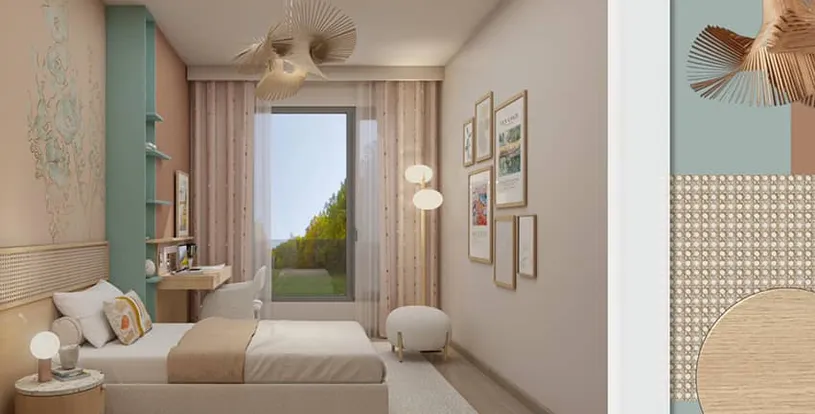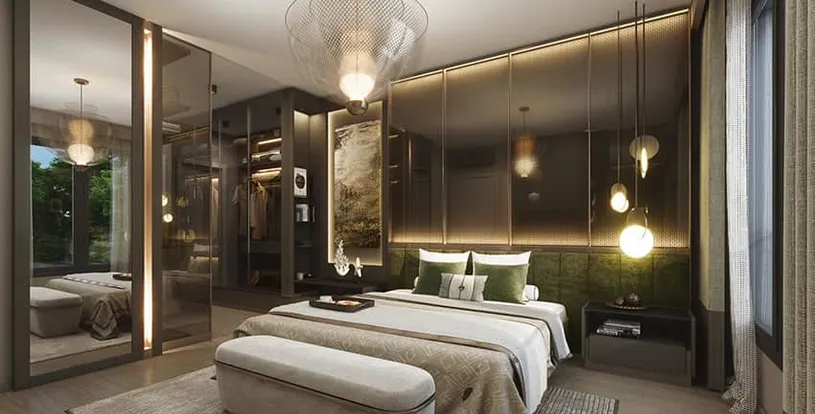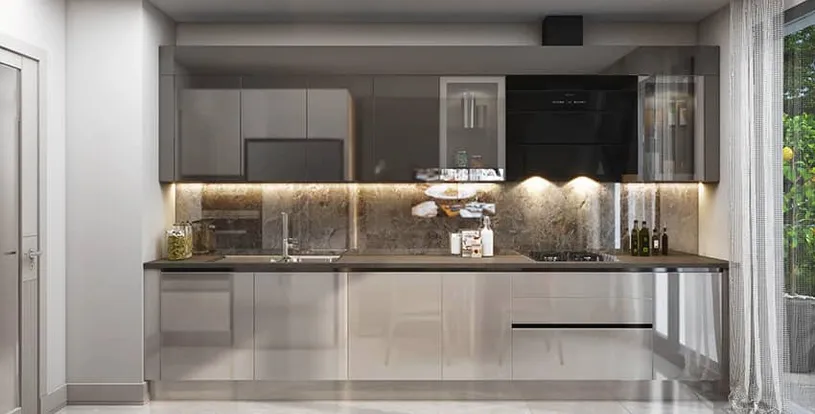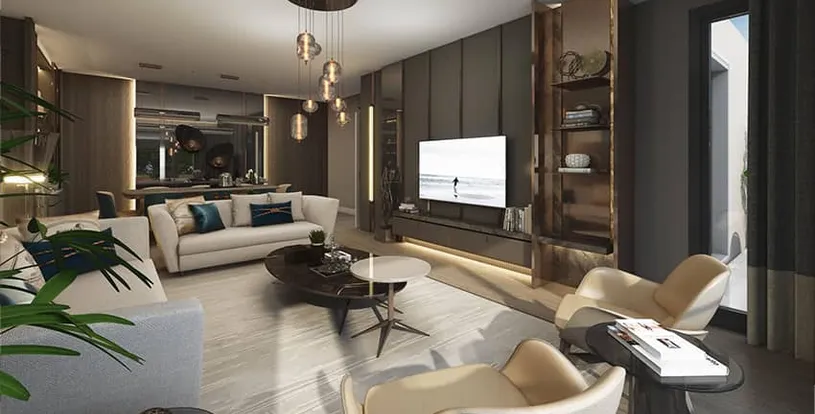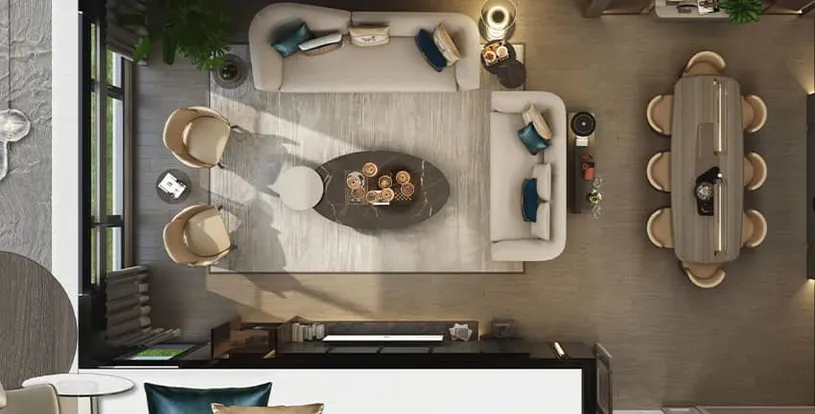 Expand
Back
Green View Luxury Apartments for Sale in Beylikduzu, Istanbul
Apartment
Beylikdüzü
Istanbul

Green View

Apartment

up to 5
Bedroom

up to 4
Bathroom

Delivery 4-2024
Beylikdüzü, Istanbul

Green View

Delivery 4-2024
up to 5
Bedroom

up to 4
Bathroom
What is Referans Beylikduzu in Beylikduzu, Istanbul?
Referans Beylikduzu is a residential compound that prioritizes happiness and rejuvenation. The concept of the project revolves around bringing the garden inside your home. The lush green spaces, playgrounds for kids, and swimming pools are perfect for spending pleasant moments with your family. You can also pick fresh fruits straight from the branches surrounding your home, adding to the peaceful and relaxing environment.
The architecture of Referans Beylikduzu is both aesthetic and functional. The floor plans ranging from 2+1 to 5+1 have been designed to offer elegance in all details, with attention given to every corner of the living space. The compound offers various types of apartments to cater to different needs. With vast terraces, you can marvel at the relaxing blue skies and green nature while enjoying your morning coffee. Innovative technologies have been integrated into modern architecture to add a human touch to the overall design.
Referans Beylikduzu was developed by Kiler GYO, which also created other developments like Referans Bakirkoy and Referans Kartal Towers. The construction company is known for its exceptional quality and unique designs. The execution of Referans Beylikduzu started in 2022.
Where is the Location of Referans Beylikduzu?
Referans Beylikduzu is located in Beylikduzu, Istanbul. Beylikduzu is a vibrant and modern district of Istanbul known for its high-quality housing projects and excellent amenities. The location is perfect for families who want to live in a peaceful and quiet environment while still being close to the heart of the city. The proximity to the E-5 highway (the Metrobus line), educational institutions, popular shopping centers, and cultural activity centers, make it an ideal choice for dynamic people.
What are the Important Locations Near Referans Beylikduzu?
The compound is situated close to the hot spots stated below :
2 km from Haramidere Junction.
3 km from Yasar Acar Science High School.
4 km from Torium Shopping Mall.
4 km from West Istanbul Marina.
4 km from Medilife Beylikduzu Hospital.
4 km from Acıbadem Beylikduzu Surgical Outpatient Clinic.
5 km from Beykent University, Beylikduzu Campus.
5 km from Istanbul University, Avcılar Campus.
5 km from Cerrahpaşa Faculty of Medicine.
5 km from Marmara Park Shopping Mall.
6 km from Beylikdüzü Valley of Life.
7 km from Beykent University Hospital.
8 km from the TUYAP Fair, Convention, and Congress Center.
8 km from Avcılar Toll Booth.
10 km from the Yavuz Sultan Selim Bridge.
15 km from ALKEV Private Schools.
16 km from Hadımköy Toll Booths.
The location of the housing provides reliable access to many important destinations in Istanbul, making it an ideal choice for those who have hectic daily schedules. Residents can reach vital transportation highways, the Metrobus, and other amenities in a few minutes without the need to ride for long hours away from their new apartment in Istanbul.
What are the Features of Referans Beylikduzu?
The main property features are listed below:
Referans Beylikduzu residential compound spreads over 31,309 square meters.
Various floor plans, ranging from 2+1 to 5+1 with duplex options and shops.
spacious apartments ranging from 134 to 285 m2.
Luxurious social facilities such as indoor/outdoor swimming pools, fitness center, Turkish bath, and sauna.
Recreational amenities for different activities like basketball courts, cycling paths, and playgrounds for kids.
Stunning blue skies and green views from the comfort of your expansive terraces.
Revel in innovative technologies that blend modern architecture and cozy accommodation vibes.
These apartments are built using top-notch materials and finishes, including high-security steel doors, double-paned windows, heavy-duty air conditioning units, advanced security systems, and exterior insulation to ensure high-quality standards.
Each apartment is equipped with elegant and practical bathrooms that feature modern designs.
What are the Reasons to Buy Property from Referans Beylikduzu?
Reasons why you should consider buying a property from Referans Beylikduzu:
Eligible for Turkish Citizenship application.
Excellent investment opportunity with high ROI.
The advantageous location in Beylikduzu, Istanbul, is a thriving district hosting a multitude of opportunities.
Exceptional quality materials and finishes.
Stunning green views are available.
Wide range of spacious floor plans.
Top-notch amenities and facilities are provided.
For Whom is Referans Beylikduzu Suitable for Purchase?
Ideal homebuyers for Referans Beylikduzu can be
Young professionals seeking premium property investments.
Families looking for spacious and comfortable homes.
Foreign investors seeking Turkish citizenship or profitable ventures.
Is the Referans Beylikduzu Suitable For Family with Children?
Yes, Referans Beylikduzu is suitable for families with children as it offers spacious apartments and various social facilities that cater to such a category of homeowners.
Is the Referans Beylikduzu Suitable For Single People?
Yes, it is also convenient for single people as it offers 2+1 flats with adequate space to practice home-business or leisure indoor activities. Moreover, the well-planned location near diverse transportation options also attracts professionals and students who seek easy commutes.
Is the Referans Beylikduzu Suitable For Who Wants to Be a Turkish Citizen?
When you purchase a property at Referans Beylikduzu, you can apply for Turkish Citizenship, which comes with a variety of benefits:
Visa-free travel to 90 countries and easy visa issuance for several countries.
Possibility of obtaining a European Passport soon
Ability to establish a trouble-free business in Turkey, connecting Asia and Europe
Investment returns and quick Citizenship and Passport issuance in just 4 months
Authorization for multi-nationality and wealth disclosure-free
Comprehensive medical insurance and quality education for the entire family
Safety, democracy, and free life privileges in Middle Eastern-European Turkey
What Kind of Services Does Referans Beylikduzu Provide?
The key services offered by Referans Beylikduzu are :
24/7 security and surveillance
Outdoor and indoor swimming pools
Fitness center and gym
Sauna and steam rooms
Children's play areas and game rooms
Sports courts for tennis and basketball
Landscaped gardens and walking paths
On-site shops and cafes for convenience
Elevators
Generator
What are The Payment Methods of Referans Beylikduzu?
Flexible payment terms with discounts.
What is Life Like in Referans Beylikduzu?
Life in Referans Beylikduzu offers a premium experience with luxury apartments for sale in Turkey that elevate your lifestyle. Residents enjoy a host of world-class amenities and social facilities, including lush green spaces, swimming pools, and fitness centers. The location provides easy access to public transport, shopping, dining, and entertainment options. With a commitment to quality and excellence, Referans Beylikduzu offers an unparalleled standard of living for those seeking comfort, convenience, and style.
Property Options
| Number Of Rooms | Number Of Bathrooms | Spaces Start At |
| --- | --- | --- |
| 2 | 2 | 134 m2 |
| 2 (Duplex) | 2 | 141 m2 |
| 3 | 2 | 182 m2 |
| 3 (Duplex) | 3 | 184 m2 |
| 3.5 | 3 | 191 m2 |
| 3.5 (Duples) | 3 | 219 m2 |
| 4 | 3 | 210 m2 |
| 4 (Duplex) | 3 | 216 m2 |
| 4.5 | 4 | 227 m2 |
| 4.5 (Duplex) | 4 | 252 m2 |
Property Features
24/7 Security Systems
Fitness and GYM
Restaurant / Cafe
Garden
Swimming Pool
Turkish Bath
Central Heating
Walking Tracks
Parking
Sauna
Fully fitted kitchen
Green Views
Indoor Car Parking
Landscape
Kids Playground
Shops
Turkish Citizenship
Terraces
Basketballs Playground
City Views