Panoramic Sea View Villas with Deluxe Features in Buyukcekmece, Istanbul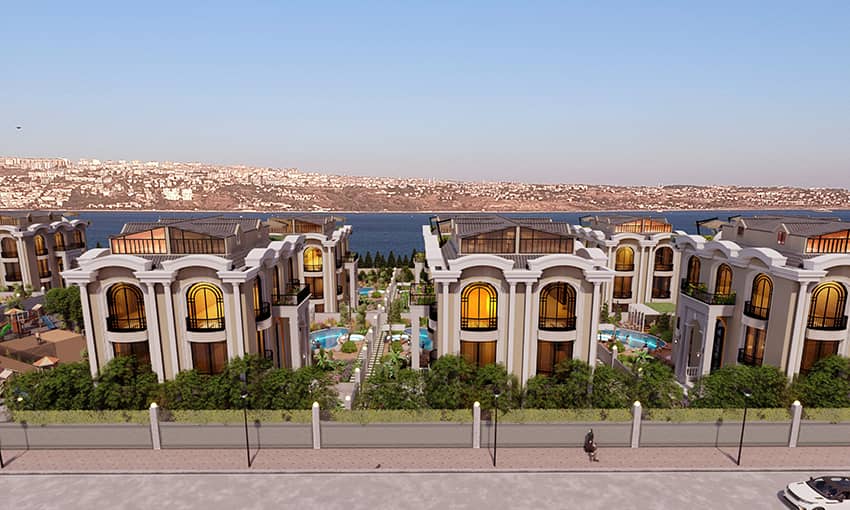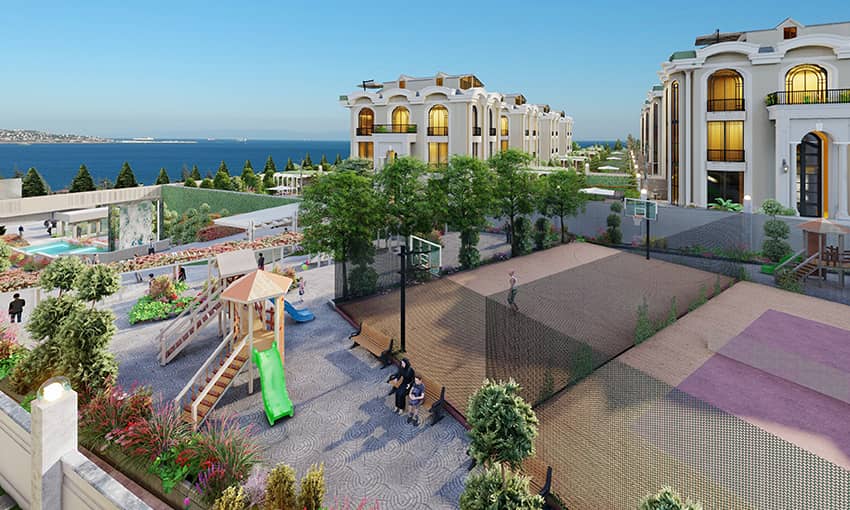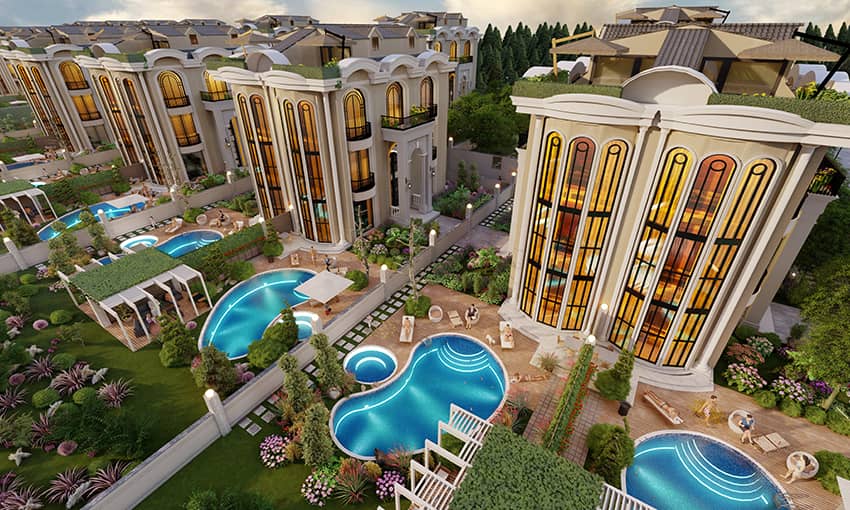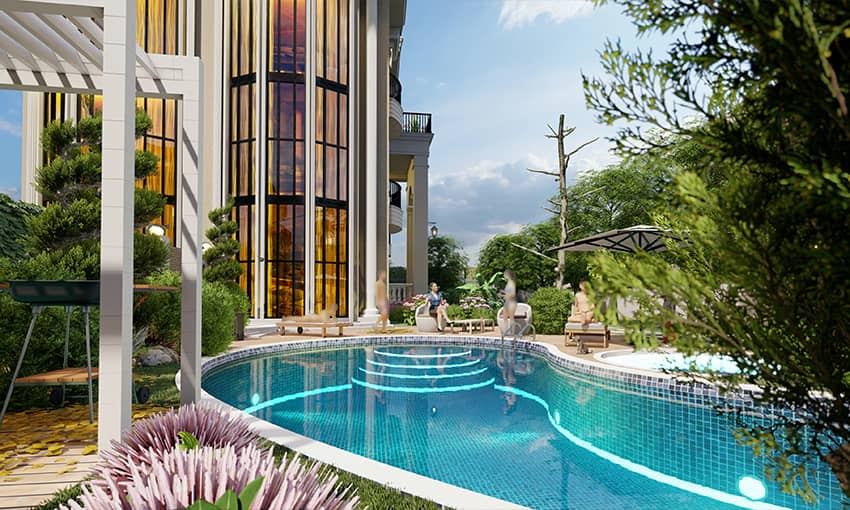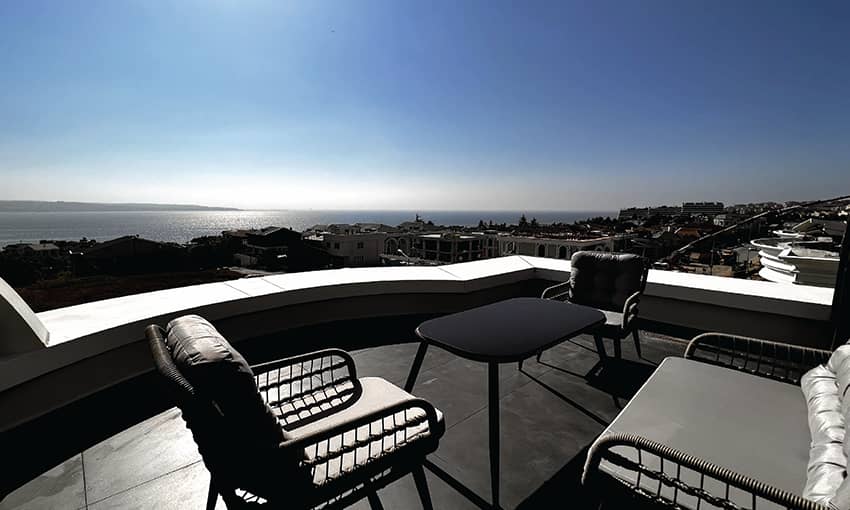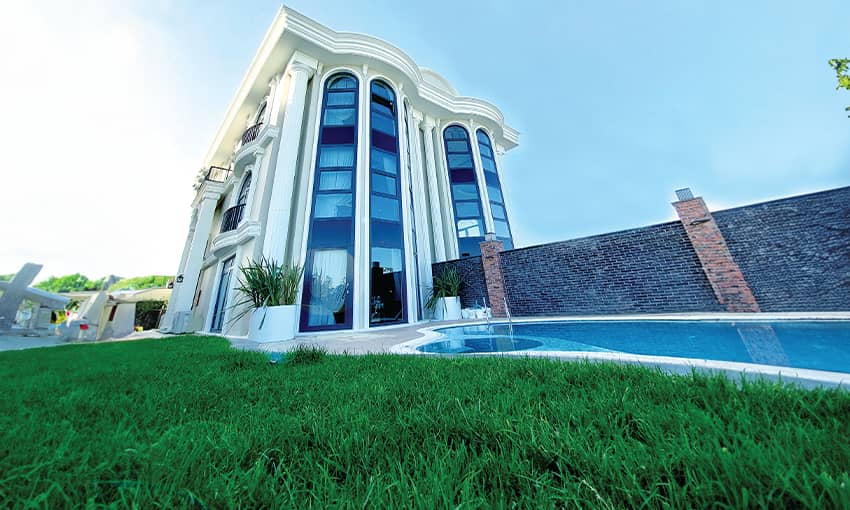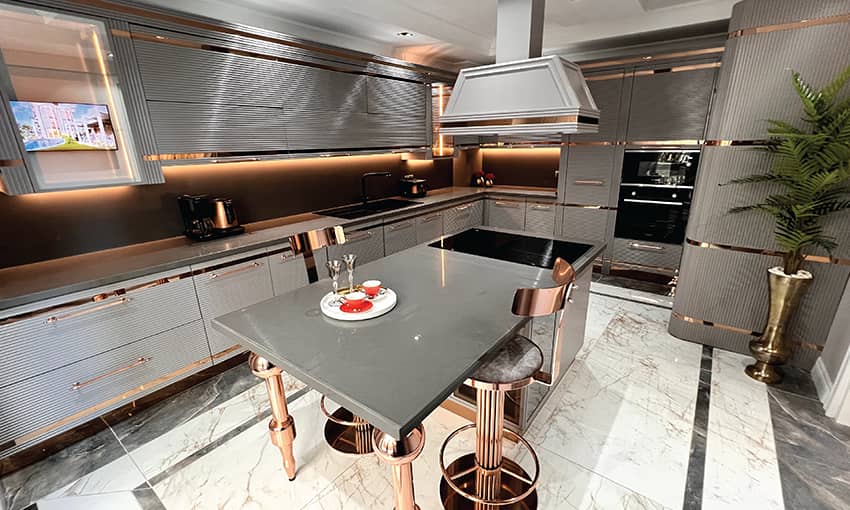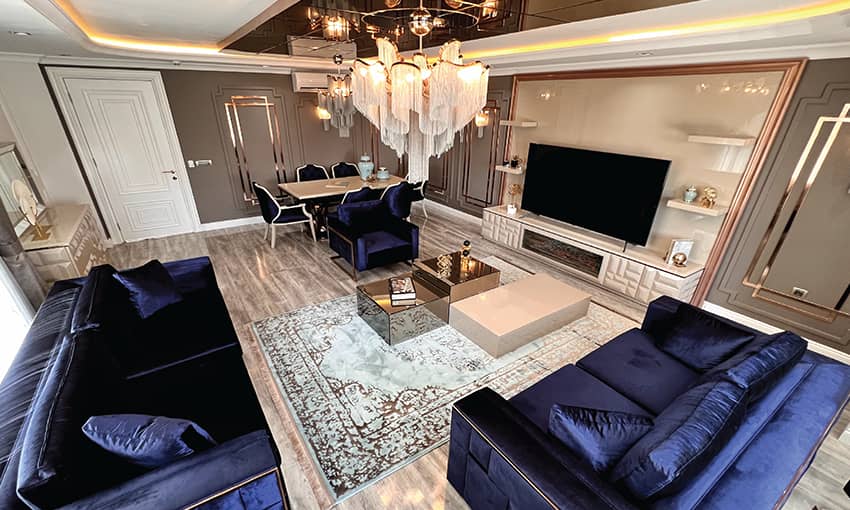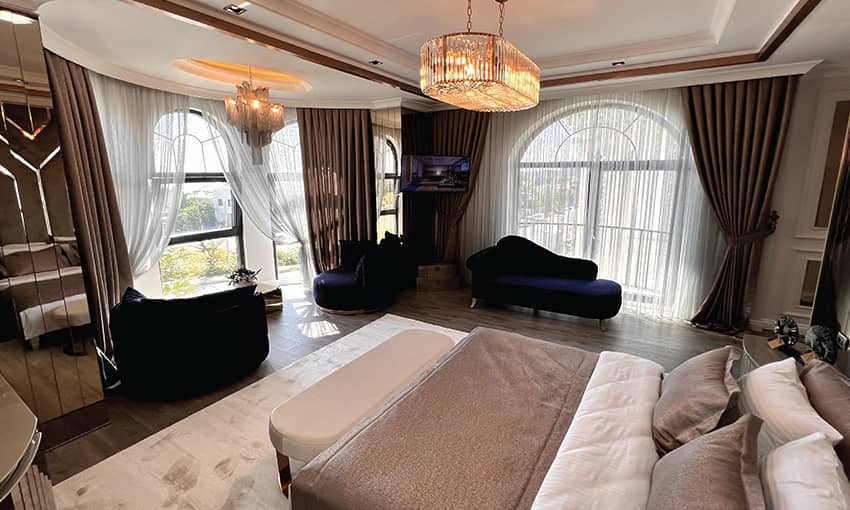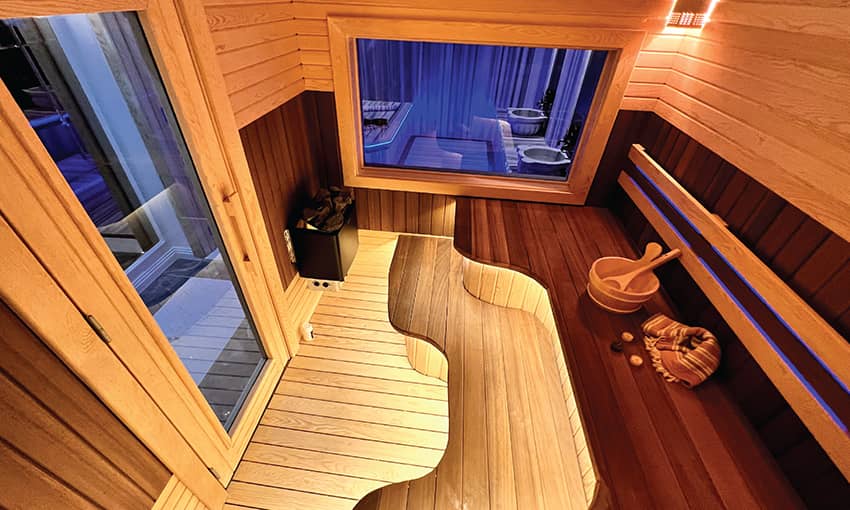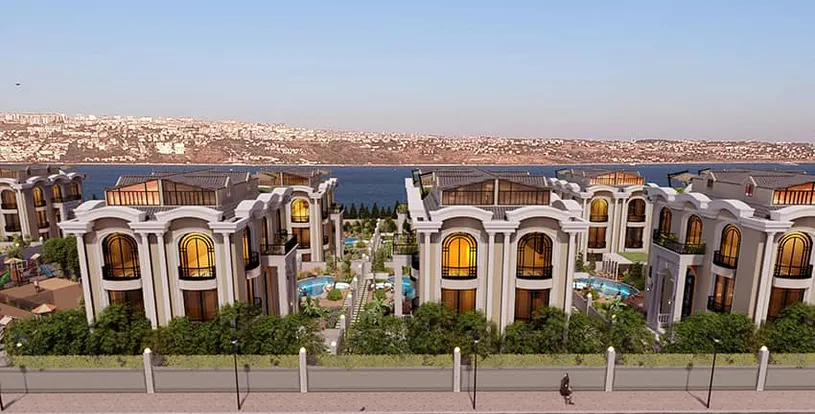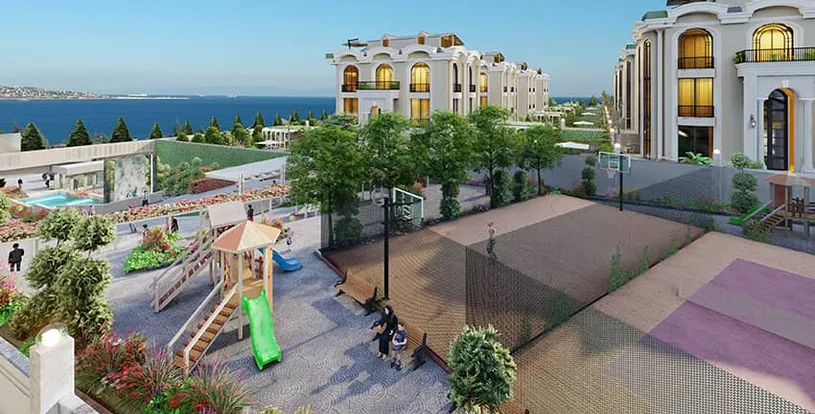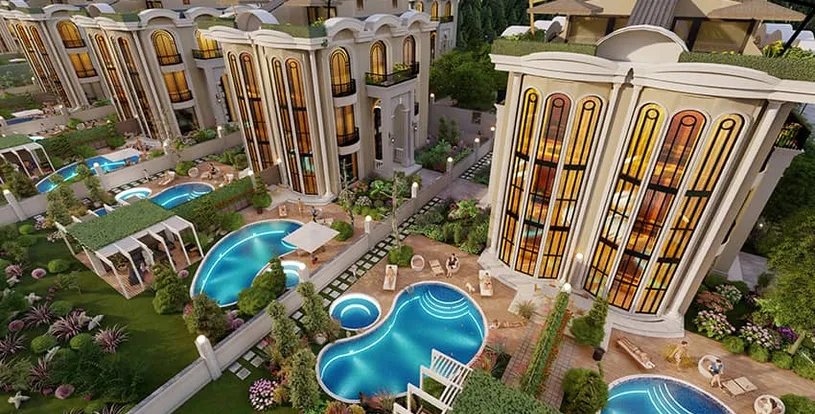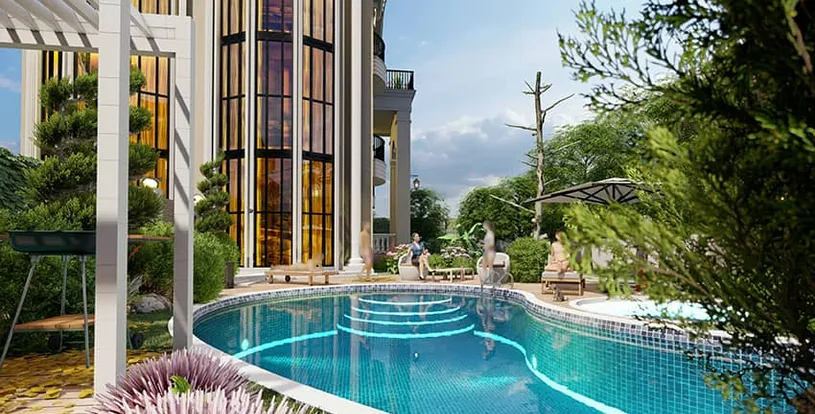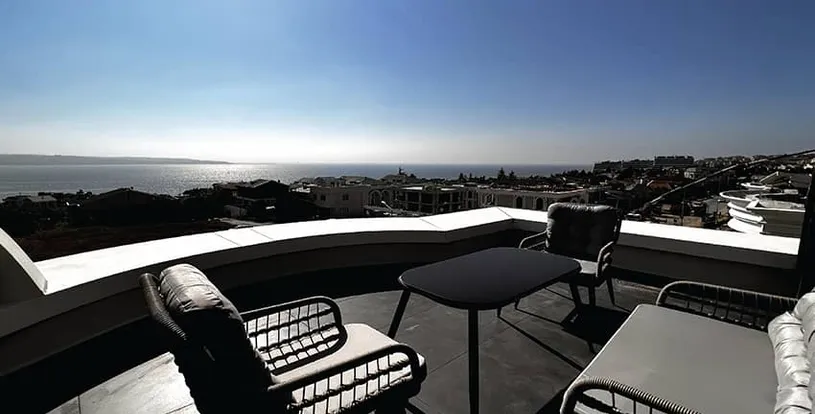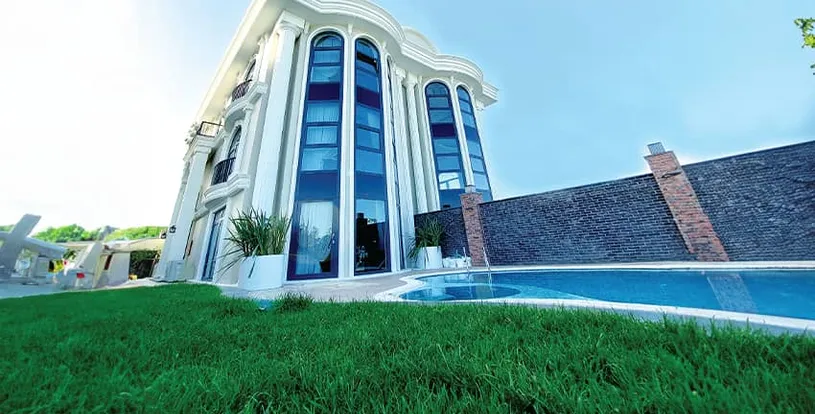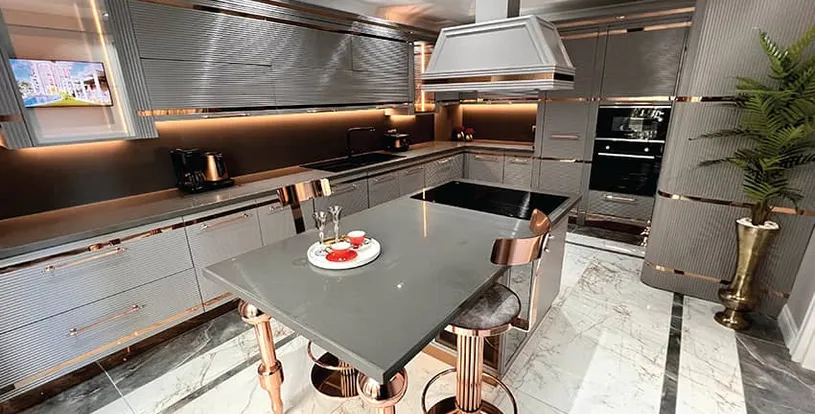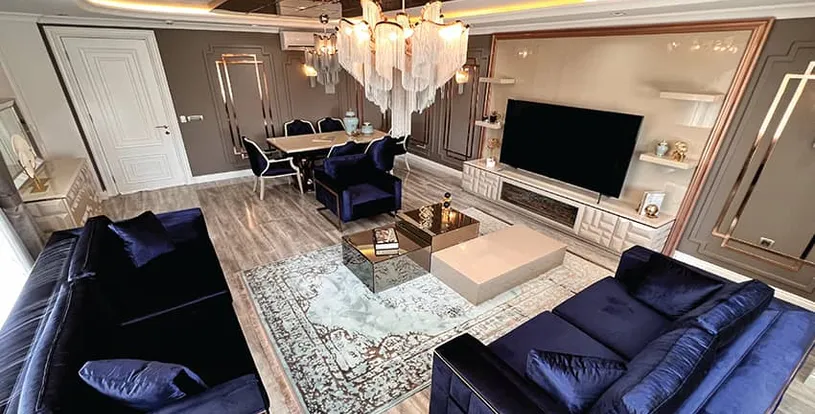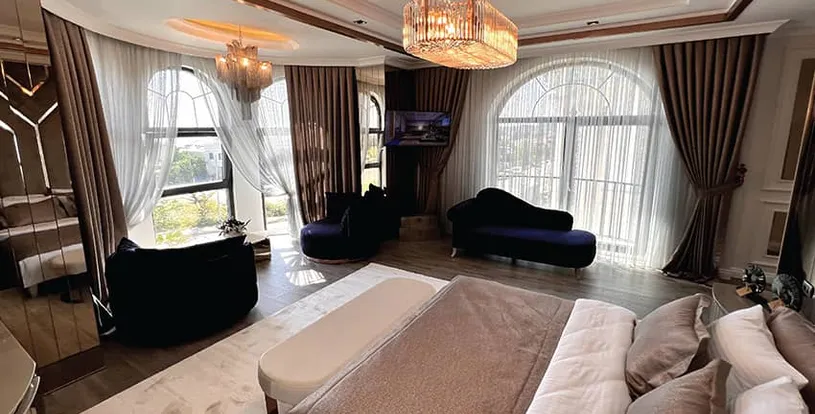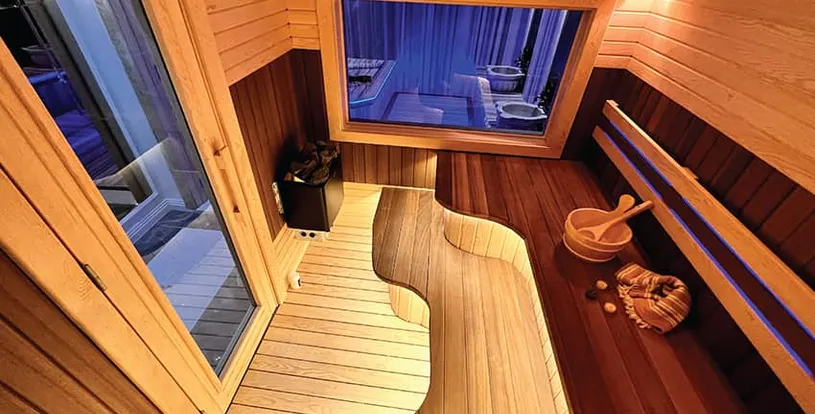 Expand
Back
Panoramic Sea View Villas with Deluxe Features in Buyukcekmece, Istanbul
Villa, Beachfront
Büyükçekmece
Istanbul

Sea View

Villa, Beachfront

up to 5
Bedroom

up to 5
Bathroom

Delivery Ready
Büyükçekmece, Istanbul

Sea View

Delivery Ready
up to 5
Bedroom

up to 5
Bathroom
What is Blue Sea Mimarsinan in Buyukcekmece, Istanbul?
Sea Blue Mimarsina is a prestigious residential project nestled in the serene district of Buyukcekmece, Istanbul. This luxurious development offers an exquisite collection of elite villa residences seamlessly integrated with the mesmerizing blue hues of the Marmara Sea and surrounded by lush green landscapes. The villas are meticulously designed to provide complete modern comfort and recreation, making them an ideal haven for families and discerning investors seeking a luxurious and peaceful lifestyle.
The villas within Sea Blue Mimarsina feature spacious floor plans, including 5+2 layouts, offering ample living spaces for the whole family. Residents may enjoy the splendor of the sea from their own balconies while basking in the warm sun. These premium villas have exclusive amenities such as private swimming pools and cutting-edge security video systems, ensuring safety and seclusion at all times. With private gardens and dedicated parking areas, residents can truly revel in a lavish and comfortable living experience.
Developed by Basyapit A.S. in July 2021, Sea Blue Mimarsina reflects the company's commitment to exceptional craftsmanship and contemporary design. Basyapit A.S. is renowned for delivering successful projects across Istanbul, such as Koru Mahall Marmara and Gumus Panorama.
Where is the Location of Blue Sea Mimarsinan?
Sea Blue Mimarsinan Villas features a prime location in Buyukcekmece, just steps away from the enchanting beaches of the Marmara Sea, and offers panoramic views of the area. With close proximity to amenities, hospitals, and schools, and the convenience of an intelligent home system, it's an ideal choice for modern, comfortable family living.
What are the Important Locations Near Blue Sea Mimarsinan?
Blue Sea Mimarsina Villas in Istanbul have proximity to the below landmarks:
1 minute from the beach
6 minutes to Perlavista Shopping Centre
4 minutes to Atirus Shopping Mall
4 minutes to the ferry port / IDO ferry
5 minutes to Kolan Hospital
6 minutes to Medicana Int. Istanbul Hospital
35 minutes to the third airport
25 minutes to the Tuyap Fair and Convention Center
Life in the Sea Blue Mimarsinan Villas compound is elevated by the proximity to the beach, shopping centers, hospitals, and easy access to transportation options, providing residents with a seamless and enjoyable lifestyle enriched with leisure and relaxation opportunities.
What are the Features of Blue Sea Mimarsinan?
Sea Blue Mimarsinan's distinctive features:
Sprawling across 10,700 m2, the project offers shared green areas for social activities.
30 villas and 16 commercial shops enrich the community.
Luxurious 5+2 villas, 3.5 floors high, 470 m2 of area, and gardens ranging from 290 m2 to 603 m2.
High-quality materials and smart architecture ensure comfort and efficiency.
Each villa features 6 elegant bathrooms, fully-equipped kitchens, and private parking.
Enjoy exclusive amenities: private swimming pool, tennis court, basketball, bicycle track, lake, Turkish Bath (Hammam), playgrounds, sauna, jacuzzi, and fitness room.
What are the Reasons to Buy Property from Blue Sea Mimarsinan?
Below is a list of reasons why Sea Blue Mimarsinan Villas are your ideal investment:
Eligible for Turkish Citizenship,
Versatile 5+2 villas, varying in size from 290 m2 to 603 m2, are designed to cater to different preferences.
Impeccable construction with top-notch materials ensures a luxurious and enduring living experience.
The family-oriented concept with spacious layouts.
Special location near the captivating Marmara Sea and proximity to essential amenities and attractions.
Promising investment potential with guaranteed future capital growth.
Enjoy a host of facilities including a private swimming pool, tennis court, basketball, playgrounds, sauna, and more.
For Whom is Sea Blue Mimarsinan' Suitable for Purchase?
Sea Blue Mimarsinan appeals to:
Investors looking for Turkish Citizenship benefits and global mobility.
Families seeking spacious, family-oriented villas with various floor plans.
Individuals who are interested in a prestigious lifestyle with stunning sea views.
Is Sea Blue Mimarsinan Suitable For Family with Children?
Yes, Sea Blue Mimarsinan is suitable for families with children due to its spacious 5+2 villas, family-oriented concept, and proximity to amenities.
Is Sea Blue Mimarsinan Suitable For Single People?
Yes, Sea Blue Mimarsinan is a good investment opportunity for singles due to its potential for high returns. Still, it may not be the most suitable option for singles looking for a primary residence.
Is Sea Blue Mimarsinan Suitable For Who Wants to Be a Turkish Citizen?
Yes, by choosing to invest in a property at Sea Blue Mimarsinan, you open the door to an array of benefits, including the chance to apply for Turkish Citizenship, granting you:
Visa-free travel to 90 countries and simplified visa procedures.
Future potential for a European Passport.
Effortless business establishment.
Swift Citizenship and Passport issuance in just 4 months.
Authorization for multi-nationality and financial confidentiality.
Comprehensive medical insurance and top-notch education for your family.
Safety, democracy, and an enriched quality of life in Turkey's Middle Eastern-European charm.
What Kind of Services Does Sea Blue Mimarsinan Provide?
Sea Blue Mimarsinan offers a range of services including:
Swimming pool
Tennis and basketball court
Bicycle track,
Lake,
Turkish Bath (Hammam)
Playgrounds
Sauna,
Jacuzzi
Fitness room
What are The Payment Methods of Sea Blue Mimarsinan?
Flexible payments with special discounts for Istanbul Property clients.
What is Life Like in Sea Blue Mimarsinan?
Life at Sea Blue Mimarsinan is an enchanting experience full of precious moments. This property in Turkey is a dream come true, from lively family conversations to tranquil relaxation, residents can enjoy peace and quiet while creating unforgettable memories against the backdrop of mesmerizing sea and green views. It's the perfect place to call home.
Property Options
| Number Of Rooms | Number Of Bathrooms | Spaces Start At |
| --- | --- | --- |
| 5 | 6 | 470 m2 |
Property Features
24/7 Security Systems
BBQ Area
Fitness and GYM
Garden
Restaurant / Cafe
Swimming Pool
Turkish Bath
Walking Tracks
Parking
Sauna
Fully fitted kitchen
Green Views
Indoor Car Parking
Landscape
Kids Playground
Shops
Terraces
Turkish Citizenship
Basketballs Playground
Proximity to the Beach
City Views
Lake View
Commercial Units
Tennis court
Marina
Smart Home System
Sea Views
Jacuzzi