Luxurious Apartments in Esenyurt, Istanbul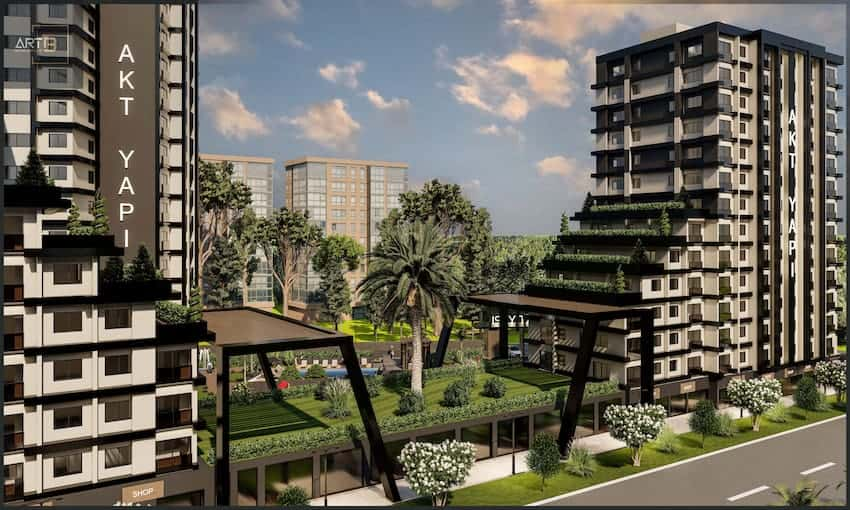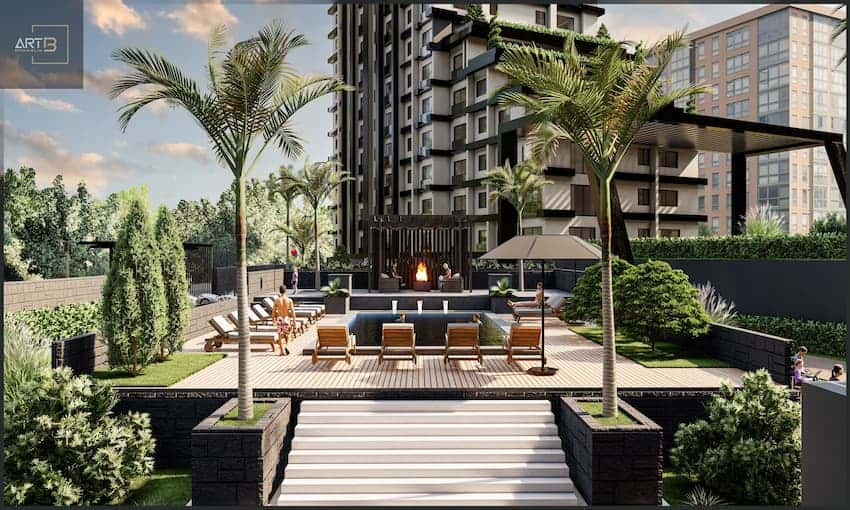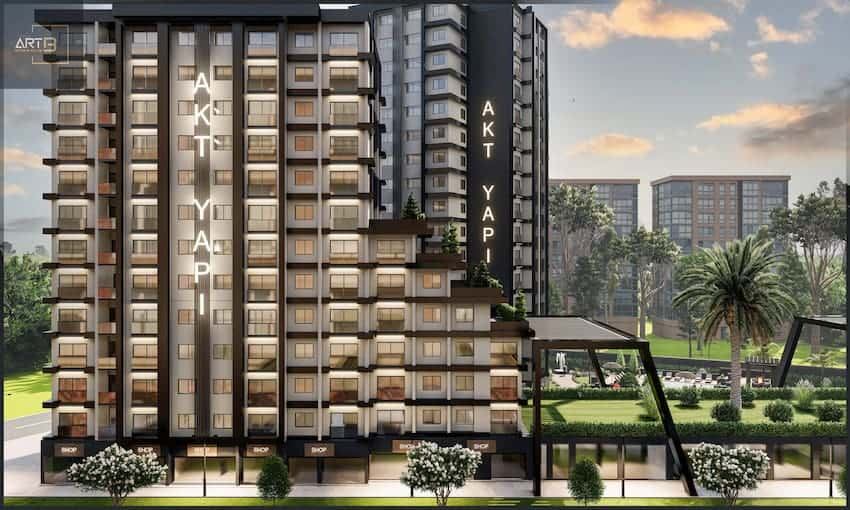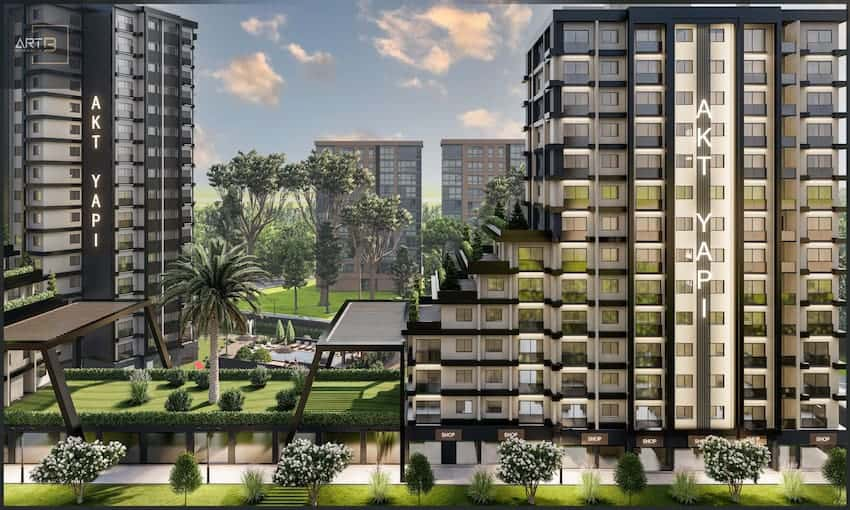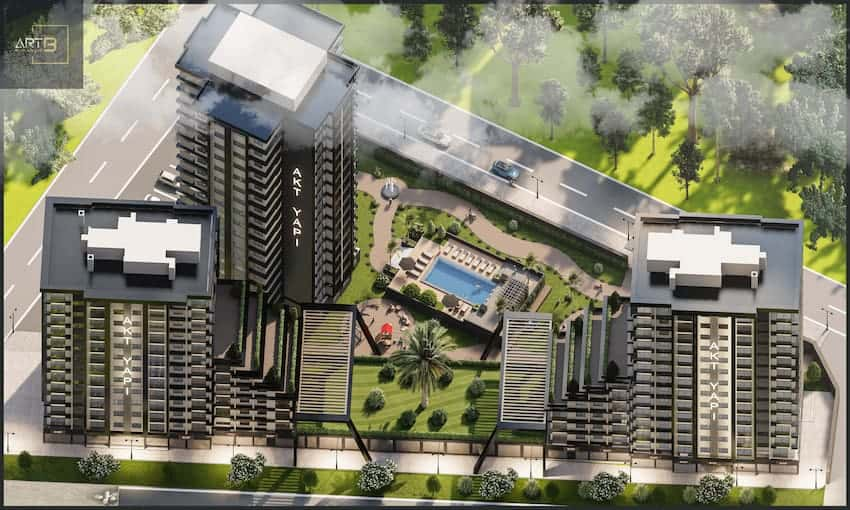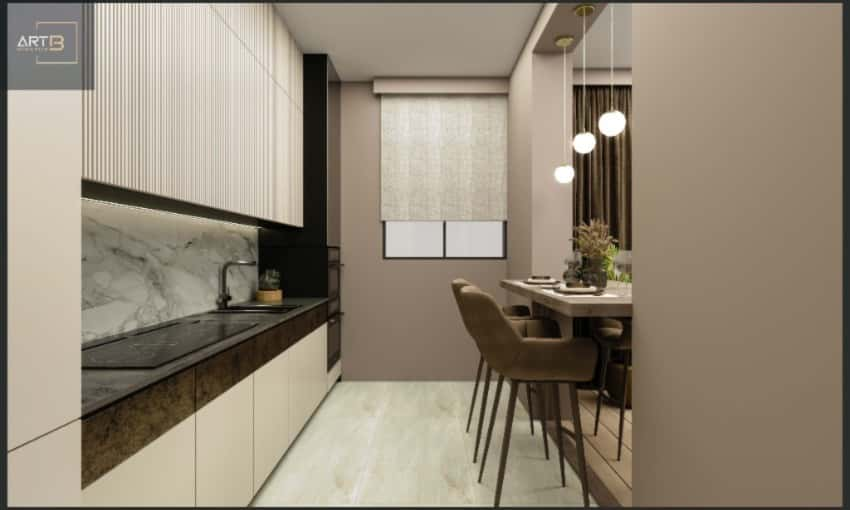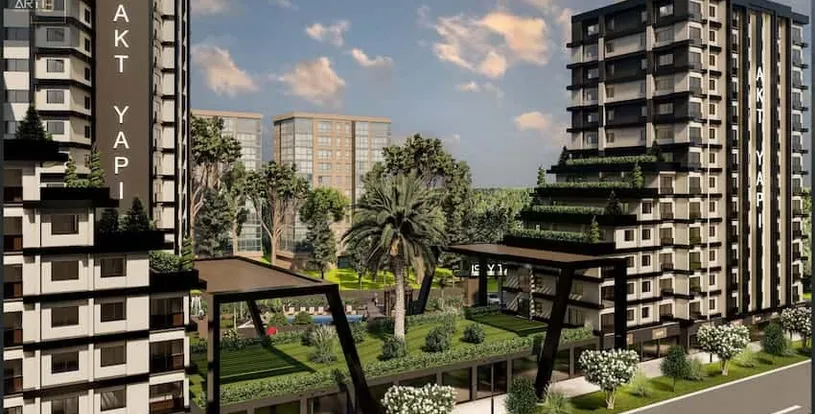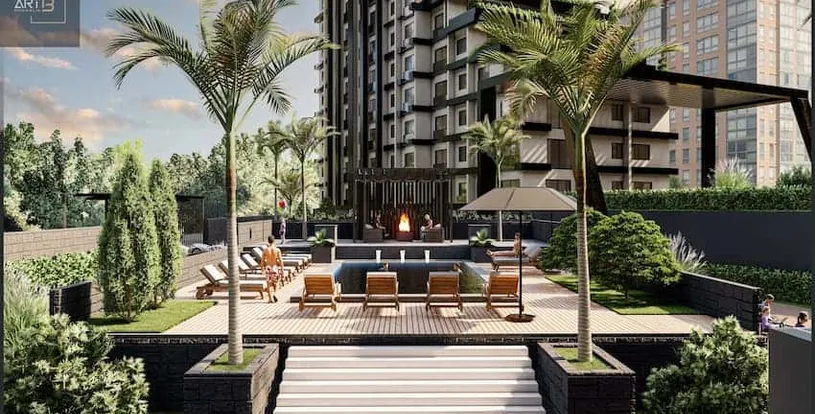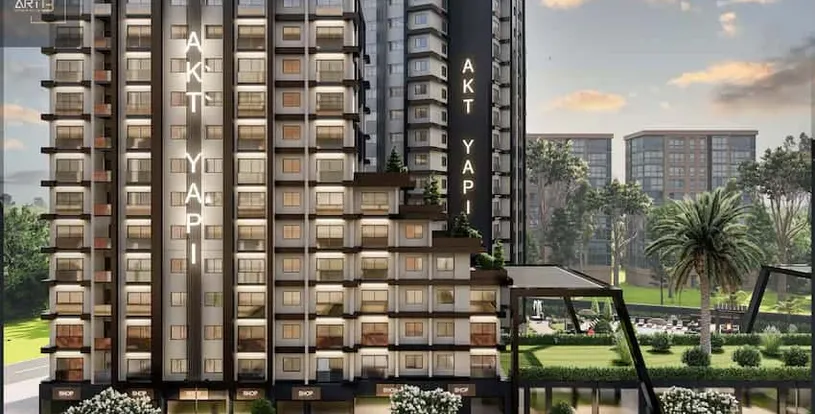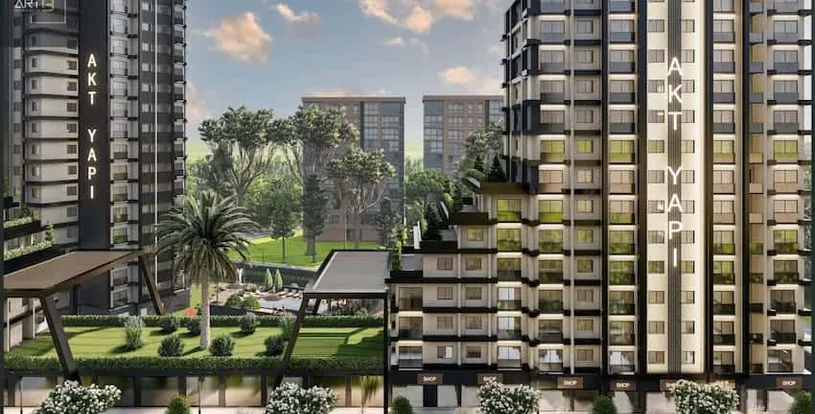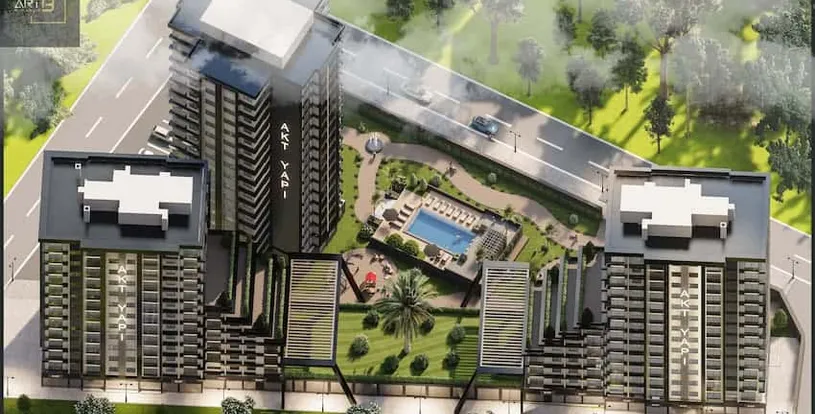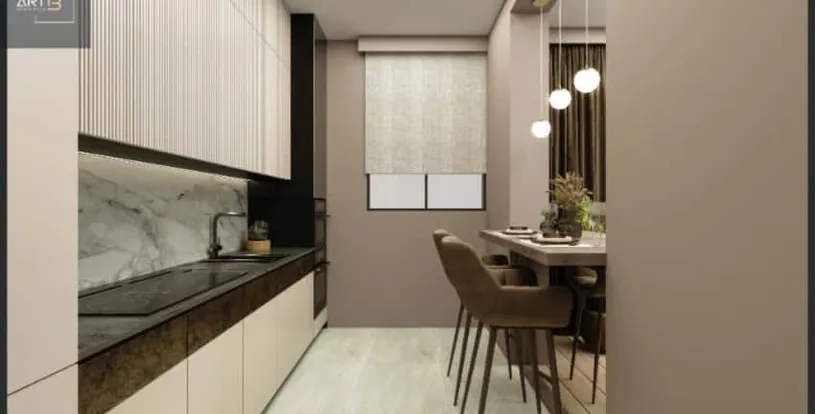 Expand
Back
Luxurious Apartments in Esenyurt, Istanbul
Cheap, Apartment
Esenyurt
Istanbul

Green View

Cheap, Apartment

up to 3
Bedroom

up to 1
Bathroom

Delivery Ready
Esenyurt, Istanbul

Green View

Delivery Ready
up to 3
Bedroom

up to 1
Bathroom
What is Akteymur Mahal in Istanbul, Esenyurt?
Akteymur Mahal Apartments is a high-class residential project on the European side of Istanbul in Esenyurt that hosts Istanbul's major real estate complexes. Since the 90s, the district has remained the target of the construction boom, attracting local and foreign real estate firms alike to build accessible housing and connecting infrastructure. These apartments in Istanbul, however, are not just conventional housing. It is more like a secluded garden with amenities combining the advantages of urban and suburban life together. The area is considered an extension of the surrounding national parks, given that more than 75% of the area is green with its own flourishing flora. Here your connection with nature will remain uninterrupted regardless of the time of the year, and the warm Istanbul's marine climate will become your favorite.
The residential project includes all sorts of apartments both for single people and for families with children. Ranging between studios and larger 3+1 apartments, Akteymur Mahal invites everybody who is in search of accessible and comfortable housing. The apartments include balconies with refreshing views of the city, fully equipped kitchens, and marbled bathrooms.
The project is executed by the Akt Yapi real estate developer, with its portfolio including numerous successful projects like Akteymur Blue Kirazli in Esenyurt. The delivery date of the project is expected by the end of 2022 for the first two blocks, and by mid-2023 for the third block. Serving since 2003, the firm follows strict compliance with international safety standards and delivers buildings with an unmatched layout aesthetic. The location of the apartment complex attracts profitable investments and will continue doing so in years to come.
Where is the Location of Akteymur Mahal in Istanbul, Esenyurt?
The location of the properties for sale in Esenyurt is highly convenient. Within 5 minutes, you could reach Haramidere Metrobus station and Esenyurt Governmental Hospital. E5 motorway can be reached within 3 minutes, quickly connecting you to downtown Istanbul and the nearest City Center mall is as far as 4 minutes away smoothing your shopping. The residential area is also well-connected to the Ihsan International and Al-Manar Schools within 7 to 10 minutes respectively.
What are the Important Locations Near Akteymur Mahal?
The project is located near major landmarks and amenities which include (but are not limited to):
45 KM from Istanbul New Airport.
3 KM from Esenyurt Governmental Hospital.
4 KM from Metrobus Haramidere station.
3 KM from E5 highway.
What are the Features of Akteymur Mahal?
The complex has the following features:
The area includes a green landscape of 5600 m2.
The project includes 3 blocks with 13, 12, and 9 floors respectively.
The available apartment types include (1+0, 1+1, 2+1, 3+1)
Akteymur Mahal offers a unique combination of logistical convenience, luxurious lifestyle, and comfort.
The project fits green social areas, outdoor pools, playgrounds, and fitness-spa recreational facilities.
Top-quality standards, materials, and finishes are used in this project such as High-security steel entrance doors, Double-glazed windows, Heavy-duty air conditioning, security systems, and external heat insolation.
The balconies provide a spectacular view over the green areas, and surrounding landscapes, and ensure healthy daily sun exposure.
The units also include stylish bathrooms with modern designs.
The location of the project is conveniently connected to main highways, easing residents' time of commute to the workspaces in downtown Istanbul. The close distance to New Istanbul airport of 40 km also simplifies international traveling among the residents.
What are the Reasons to Buy Property from Akteymur Mahal?
The project is suitable for obtaining Turkish Citizenship.
The strategic location in Esenyurt is near the highways connecting to downtown.
The project offers considerable investment opportunities.
The modern fitness center and other facilities are available inside the project.
The high quality of material used during all construction phases increases its value in the real estate market.
The adopted earthquake resistance systems.
Discounts for cash payments and flexible payment plans.
For Whom is Akteymur Mahal Suitable for Purchase?
The properties offer family concepts, with spacious living areas, suitable to respond to comfort requirements.
People who desire to live inside green natural environments.
Small families and newly married couples seek to live inside resort-like environments that are privileged with proximity to major landmarks.
Businessmen, investors, and anyone seeking to get Turkish Citizenship.
Is Akteymur Mahal Suitable For Families with Children?
Yes, since the project offers spacious flat layouts. The dynamic location of the project with proximity to transportation facilities and educational institutes, allowed this project to be the best choice for such families. As well as the peaceful living environment and available social facilities.
Is Akteymur Mahal Suitable For Single People?
Yes! The project offers smaller studios and 1+1 apartments designed for people at the beginning of their careers.
Is Akteymur Mahal Suitable For Who Wants to Be Turkey Citizen?
Yes, this housing project is suitable for obtaining Turkish Citizenship which has the benefits of:
Ability to visit more than 116 countries for Personal, and more than 155 Business passports visa-free. Besides the potentiality of including EU countries shortly
Besides owning such a prestigious passport, it provides the safety of guaranteed investment returns
Quick Citizenship and Passport issuance process, down to 3 months only
Multi-nationally and Wealth disclosure-free authorizations
Comprehensive Medical Insurance and Quality Education for the whole family
Pension system benefits
Safety, democracy, and free life privileges of the Middle Eastern-European Turkey
What Kind of Services Does Akteymur Mahal Provide?
The project features top-quality social and service facilities such as:
Children playground
Fitness and Spa
Outdoor Swimming Pool
Sauna
Indoor Parking Lots with more than 100 spots.
24/7 Camera security system
Central heating
Balcony and spacious terrace
What are The Payment Methods of Akteymur Mahal?
The project offers competitive payment plans with discounts on Cash.
What is Life Like in Akteymur Mahal?
Akteymur Mahal residence in Turkey offers a unique living experience for families and single people alike. This residential area is protected, but at the same time is welcoming to its residents, who enjoy comfort and a high standard of living.
Property Options
| Number Of Rooms | Number Of Bathrooms | Spaces Start At |
| --- | --- | --- |
| 1 | 1 | 90 |
| 2 | 1 | 110 |
| 3 | 1 | 136.5 |
| Studio | 1 | 69.8 |
Property Features
24/7 Security Systems
Garden
Central Heating
Fully fitted kitchen
Green Views
Landscape
Terraces
Turkish Citizenship
Forest View