Exclusive Residential Complex with Lush Green Views in Esenyurt, Istanbul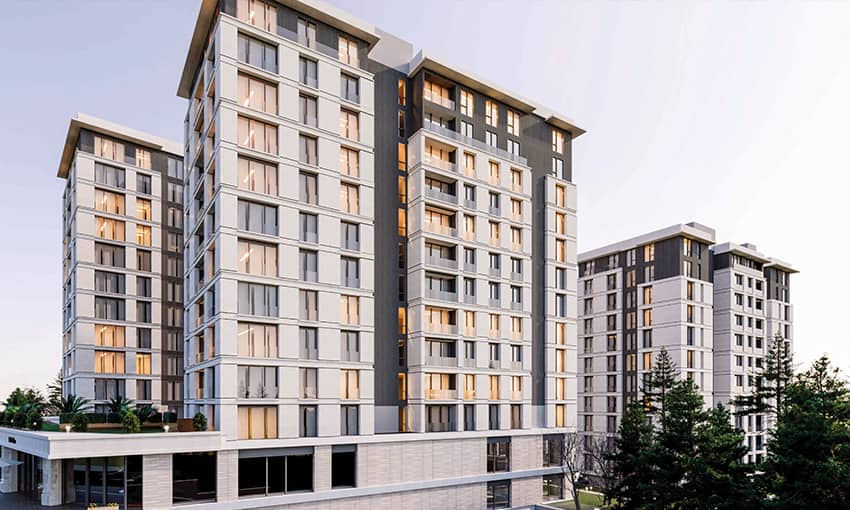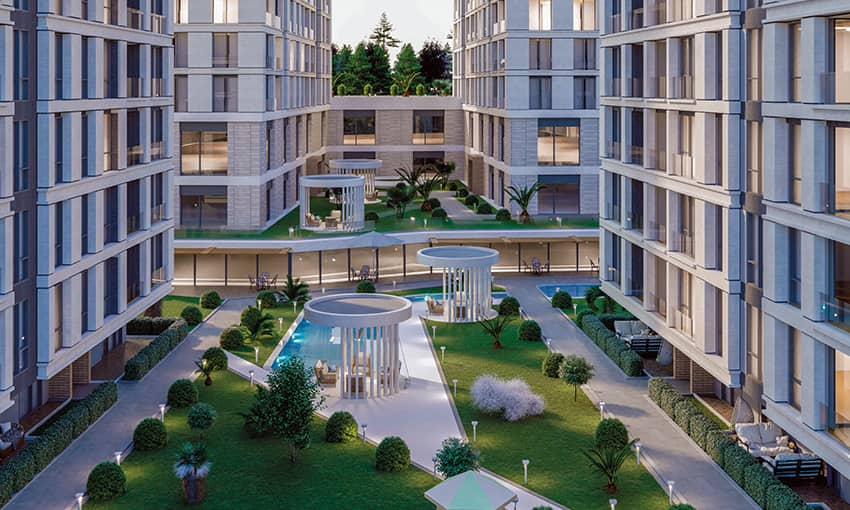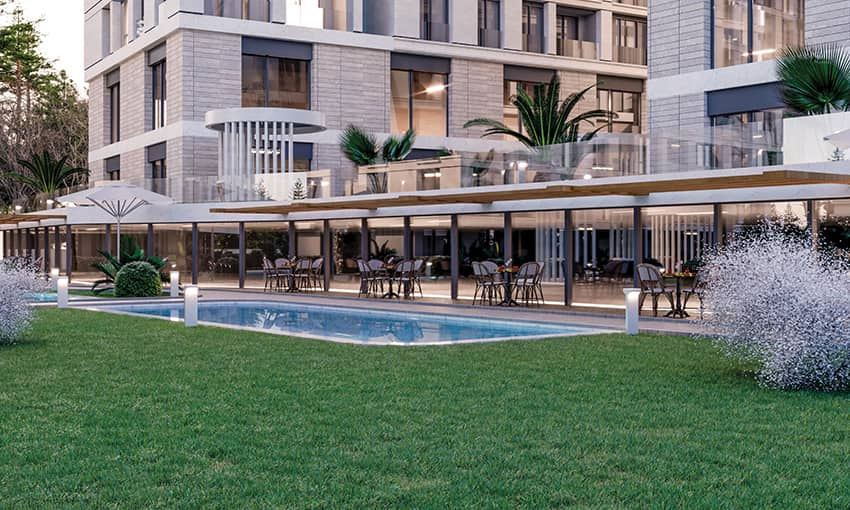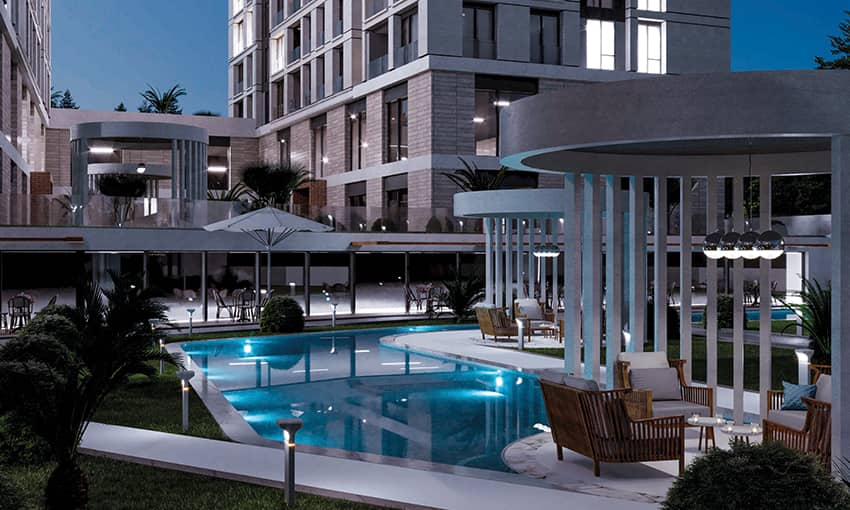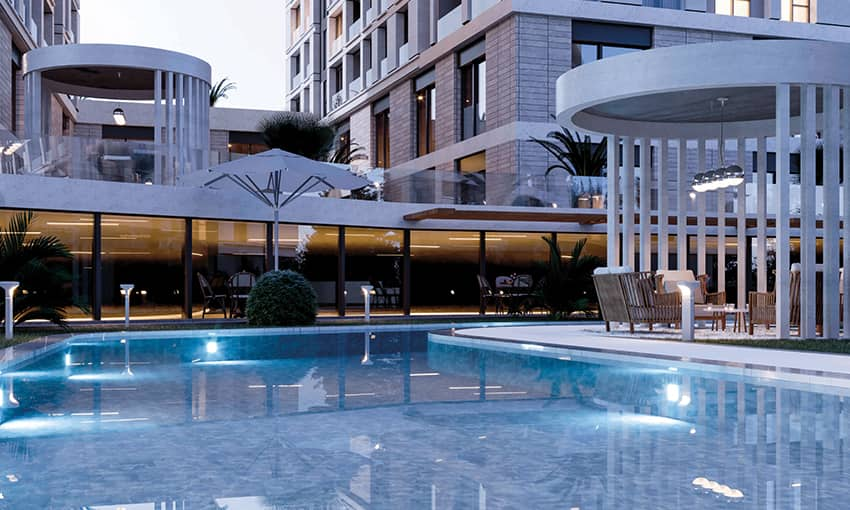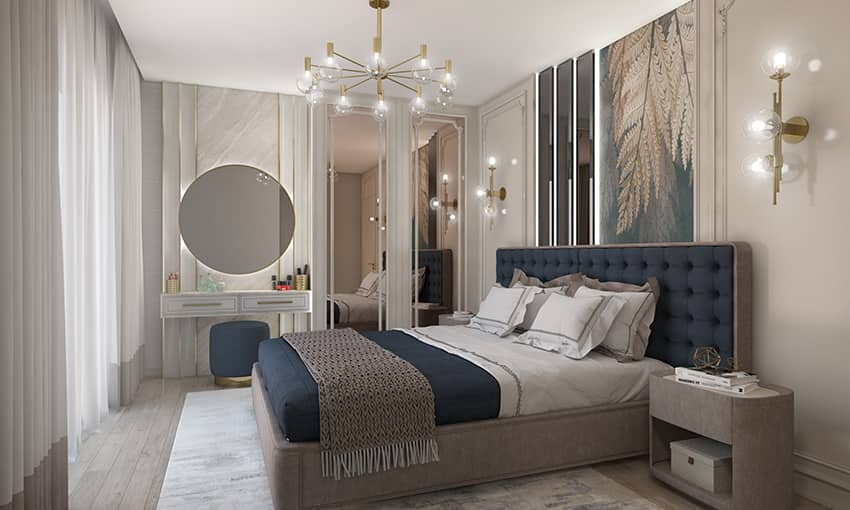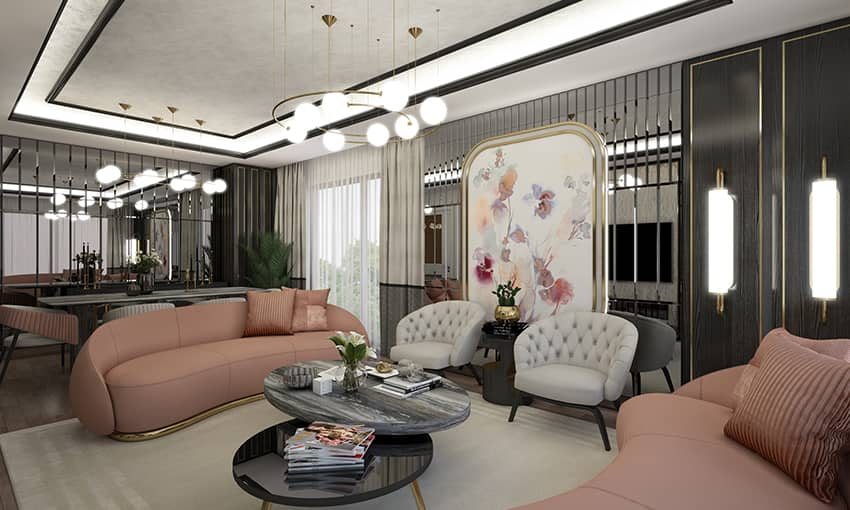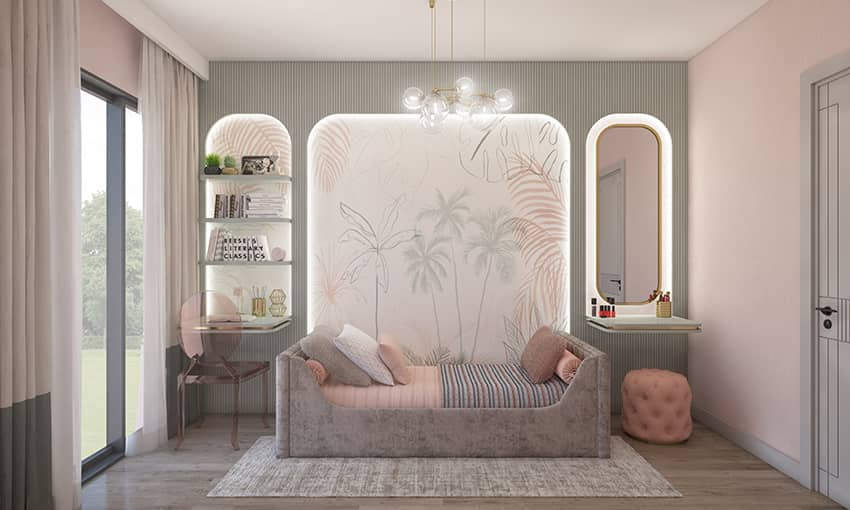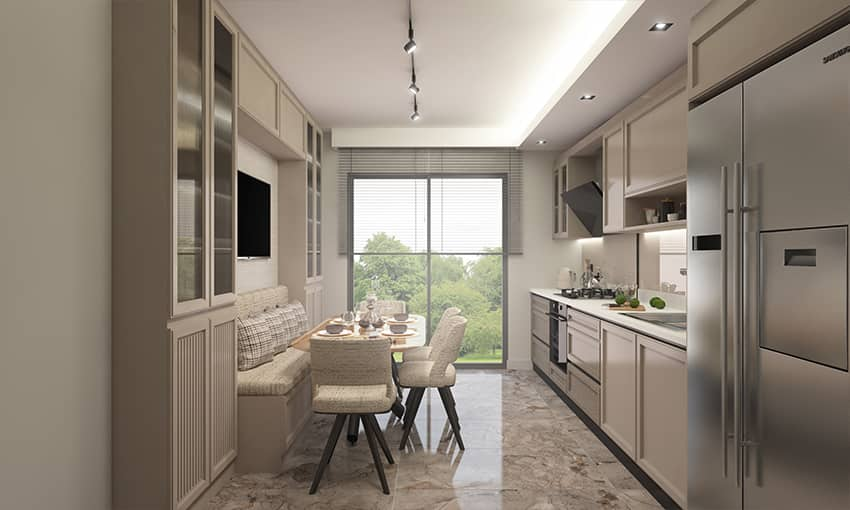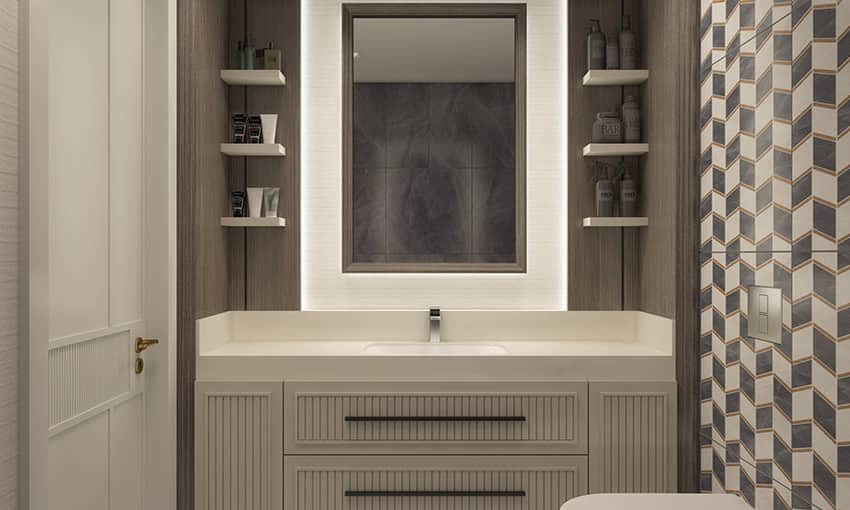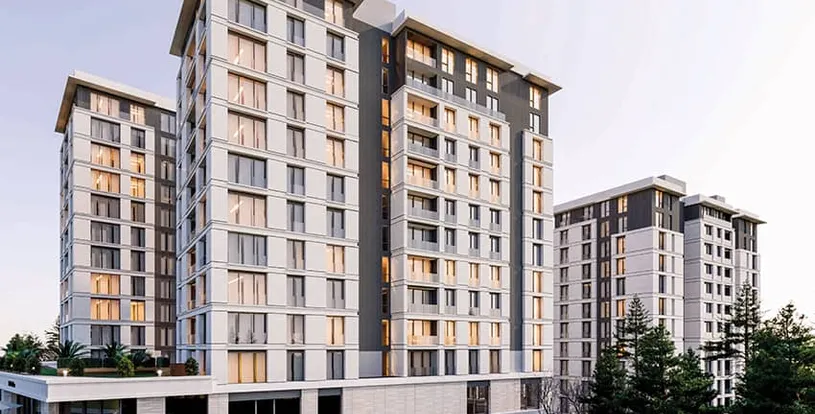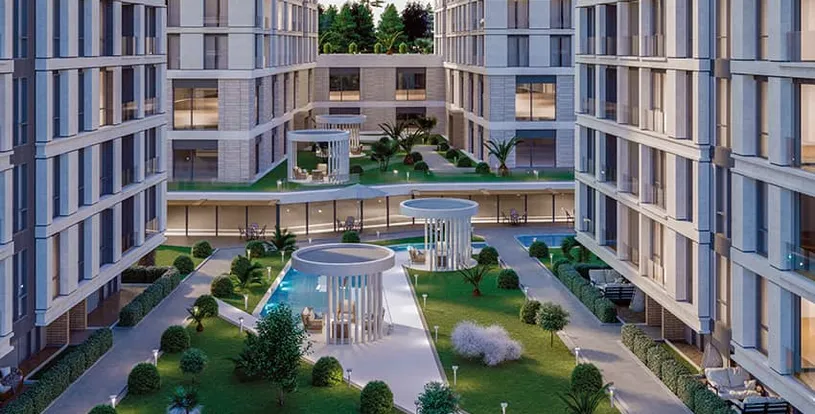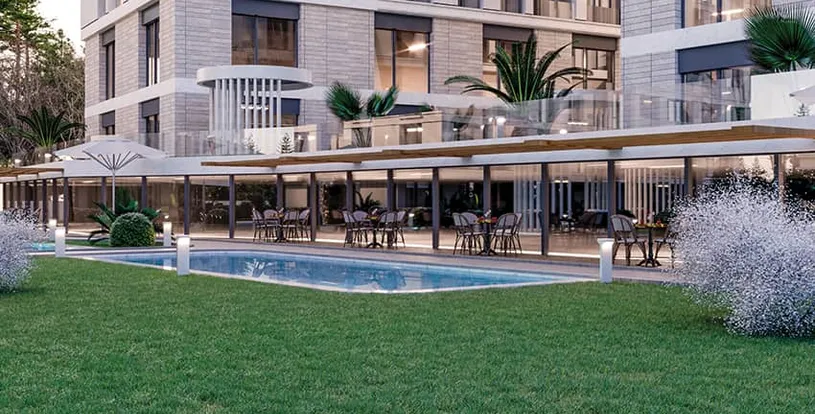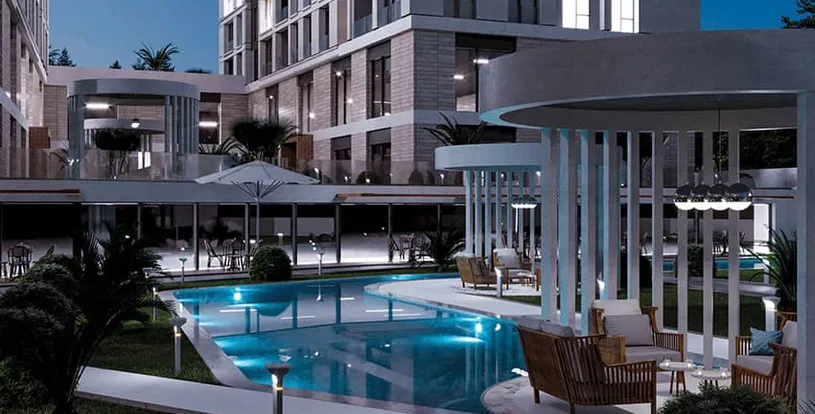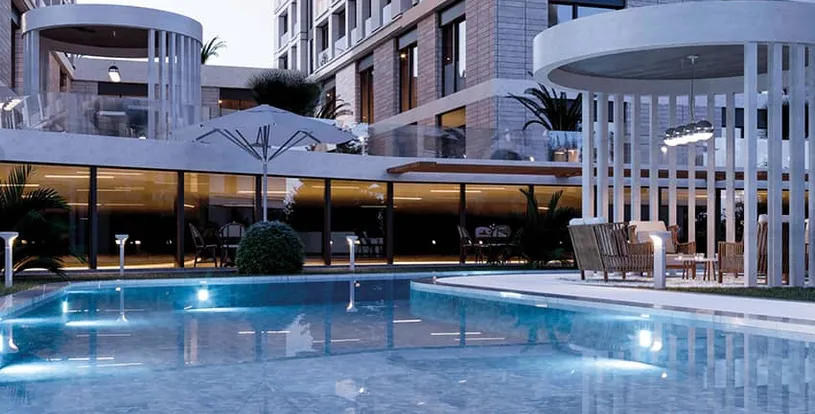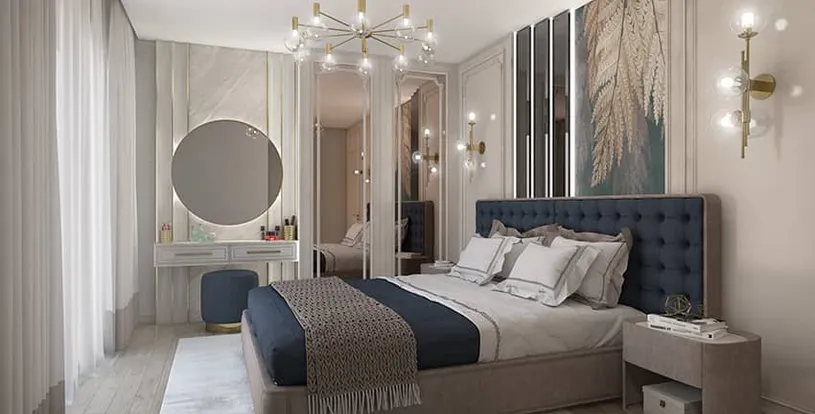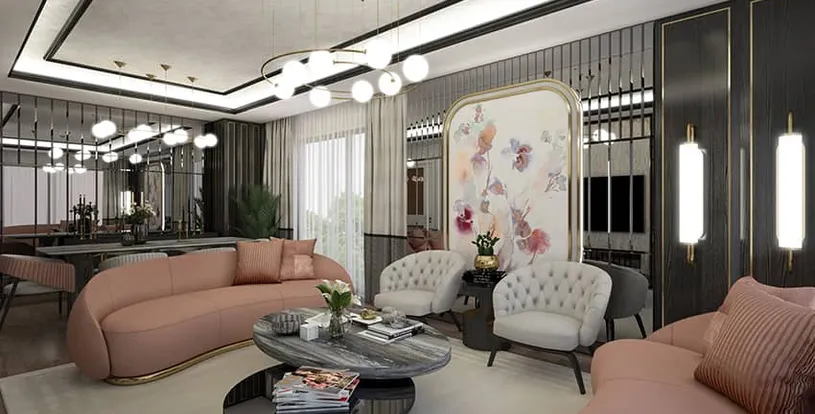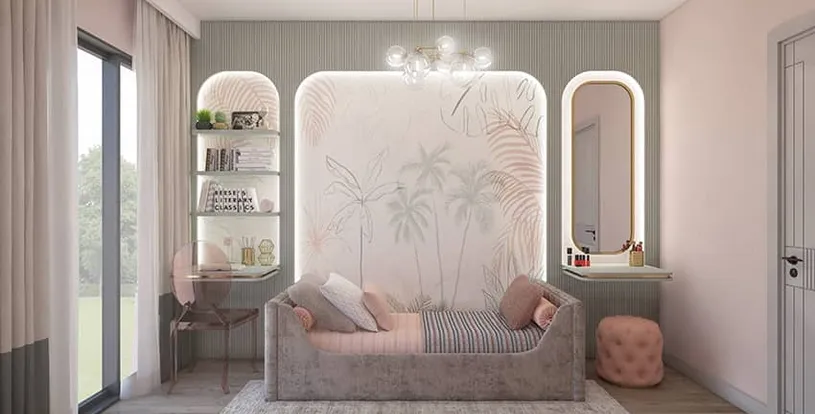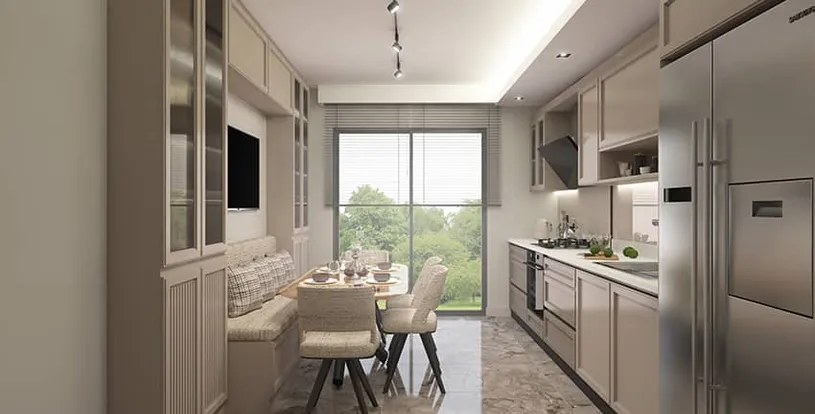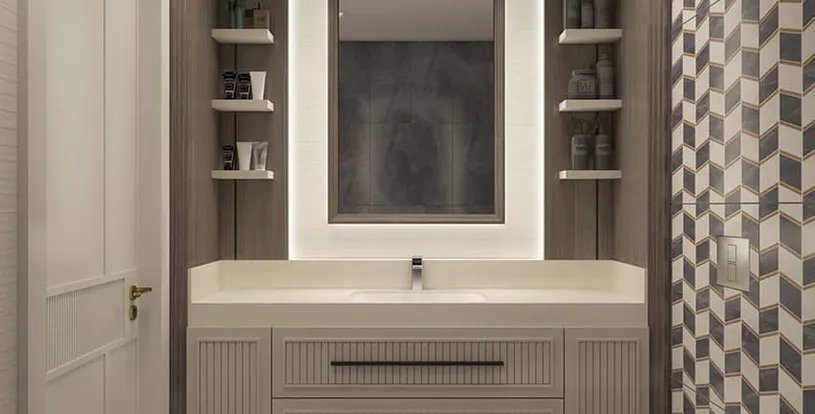 Expand
Back
Exclusive Residential Complex with Lush Green Views in Esenyurt, Istanbul
Commercial, Apartment
Esenyurt
Istanbul

City View

Commercial, Apartment

up to 3
Bedroom

up to 3
Bathroom

Delivery Ready
Esenyurt, Istanbul

City View

Delivery Ready
up to 3
Bedroom

up to 3
Bathroom
What is Alya 4 Mevsim in Esenyurt, Istanbul?
Alya 4 Mevsim housing is a residential project located in Esenyurt on the European side of Istanbul. This development has been designed with the needs of families in mind to provide an ideal environment for individuals seeking a comfortable and peaceful lifestyle. The housing is suitable for those who are looking for a spacious and modern living space with easy access to all amenities.
The construction style of Alya 4 Mevsim is functional and sturdy, with various floor plans available from 1+1 to 3+1. The architecture features clean lines and large windows that provide ample natural light throughout the day. The balconies offer a beautiful green view, while the sun exposure is optimal for natural warmth and light.
BOSS4 is the construction company responsible for establishing Alya 4 Mevsim. They have a strong reputation for developing prestigious projects and their portfolio includes other achievements like Alya Dolunay and Alya Bella. The start of construction for Alya 4 Mevsim housing was in 2020, and the company is committed to delivering the project on time with the highest level of quality.
Where is the Location of Alya 4 Mevsim?
Alya 4 Mevsim is located in Esenyurt, a district on the European side of Istanbul that is undergoing rapid development and has a multicultural population. The area is easily accessible to international schools, which makes it a suitable option for families. Furthermore, it is well-located for those who desire hassle-free reach to the city center.
What are the Important Locations Near Alya 4 Mevsim?
Alya 4 Mevsim is situated close to the following landmarks :
5 min to E-5 Highway
10 min to TEM Connection road
3 km to Beylikduzu Metrobus
500 m to Cinar College
150 m to Private Emel Ninova International School
1.5 km to Borsa Istanbul Anatolian High School
2.7 km to Tuyap Exhibition Center
3 km to Beykent University
3.7 km to Marmara Park Mall
3 km to Beylikdüzü Migros Shopping Mall
5.7 km to Istinye University & Liv Hospital
6.5 km to Akbati Shopping Mall
7 km to Torium Shopping Mall
Living close to these spots offers several advantages for residents of Alya 4 Mevsim flats for sale in Istanbul. Firstly, the location's proximity to the E-5 highway and TEM connection road makes it easy to access other parts of Istanbul. The nearby Metrobus station is another advantage as it provides a convenient and cost-effective mode of transportation for those who commute to work or school. Additionally, the presence of several reputable schools, makes it a great choice for families with children.)
What are the Features of Alya 4 Mevsim?
Alya 4 Mevsim offers a range of remarkable features that make it a top choice for those searching for a new property, this includes :
The construction encompasses four blocks (A, B, C, and D Blocks), with a total area of 39.695 m², consisting of 217 apartments and 6 shops.
A-B Blocks has 15 floors, including 3 basements, a ground floor, and 11 additional floors.
C-D Blocks have 13 floors, including 1 basement, ground floor, and 11 additional floors.
The development offers a variety of floor plans, ranging from 1+2 to 1+3 apartment types
The complex has 700 m² of landscaped social areas, which feature a range of indoor and outdoor facilities
The property boasts an exceptional level of service, including a 157-car indoor parking lot.
The kitchen, bathrooms, and balconies are designed with both aesthetics and practicality to satisfy different tastes.
The apartments are constructed with premium materials to ensure durability and longevity.
What are the Reasons to Buy Property from Alya 4 Mevsim?
Choosing Alya 4 Mevsim can be a great option due to the following :
Suitable for Turkish Citizenship applications.
The property is constructed using high-quality materials to ensure luxury and stand the test of time.
Location in Esenyurt, a continuously developing district on the European side of Istanbul.
Outstanding investment potential, with the possibility of significant appreciation in value over time.
The development includes a range of awe-inspiring facilities.
Proximity to transportation lines and major highways.
For Whom is Alya 4 Mevsim Suitable for Purchase?
Buying a property from Alya 4 Mevsim is suitable for :
Individuals and families looking to invest in a property that meets the Turkish Citizenship criteria
People looking for an apartment in a dynamic area well-connected to the city center and international schools
Newlyweds searching for a luxury experience with a range of facilities available
Is Alya 4 Mevsim Suitable For Family with Children?
Yes, Alya 4 Mevsim is a suitable option for families with children due to its location in a growing district with easy access to international schools.
Is Alya 4 Mevsim Suitable For Single People?
Yes, Alya 4 Mevsim offers a variety of floor plans, including 1+1 and 1+2 apartments, which are suitable for single people who are looking for a low-maintenance living space with a functional location near the main highways.
Is Alya 4 Mevsim Suitable For Who Wants to Be a Turkish Citizen?
By purchasing a property from Alya 4 Mevsım, you can apply for Turkish Citizenship and enjoy the following benefits:
Visa-free travel to 90 countries and simplified visa issuance for several other countries, as Turkey is increasingly becoming a powerful and influential nation.
The potential to obtain a European Passport shortly.
The ability to establish a seamless business in Turkey, which serves as a gateway between the Asian and European continents.
Owning such a passport guarantees investment returns and provides quick Citizenship and Passport issuance, taking only 4 months.
Authorization for multi-nationality and confidentiality of wealth disclosure.
Provision of comprehensive medical insurance and quality education for the entire family.
Turkey, situated between the Middle East and Europe, offers safety, democracy, and freedom of lifestyle.
What Kind of Services Does Alya 4 Mevsim Provide?
Alya 4 Mevsim offers an array of services including :
24/7 Security
Indoor swimming pool
Meeting room
Sauna
Steam room
Turkish bath
Lobby
Gym
Walking tracks
Elivators
What are The Payment Methods of Alya 4 Mevsim?
Flexible payment terms with discounts.
What is Life Like in Alya 4 Mevsim?
Imagine living in a cozy home where you enjoy all four seasons of the year! Alya 4 Mevsim is the perfect place for you. Wake up to a winter wonderland, have a picnic in the spring, sunbathe in the summer, and enjoy the autumn foliage. All while being surrounded by the vast beauty of living in these luxury properties in Turkey.
Property Options
| Number Of Rooms | Number Of Bathrooms | Spaces Start At |
| --- | --- | --- |
| 1 | 1 | 89 m2 |
| 2 | 2 | 97 m2 |
| 3 | 3 | 154 m2 |
| Shops | 1 | 220 m2 |
Property Features
24/7 Security Systems
Restaurant / Cafe
Fitness and GYM
Garden
Swimming Pool
Turkish Bath
Walking Tracks
Parking
Sauna
Green Views
Fully fitted kitchen
Landscape
Kids Playground
Shops
Terraces
Turkish Citizenship
City Views
Generator
Meeting rooms