Modern City View Residence with Luxury Facilities in Esenyurt, Istanbul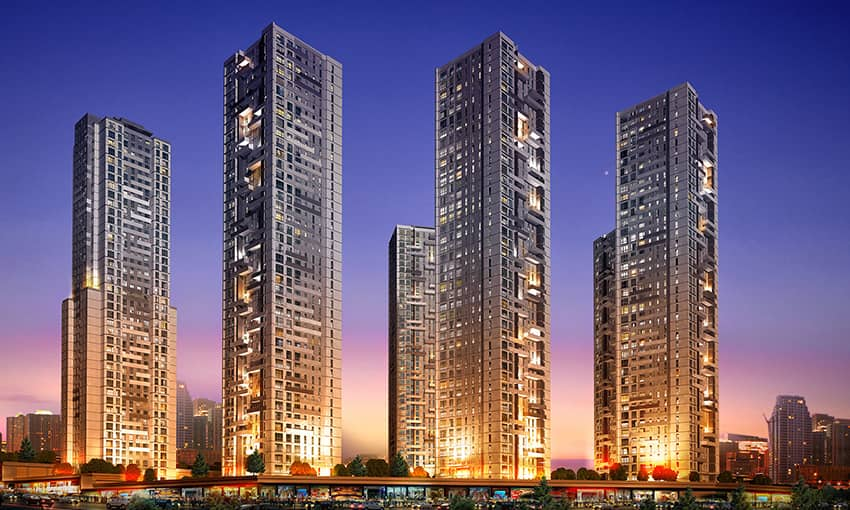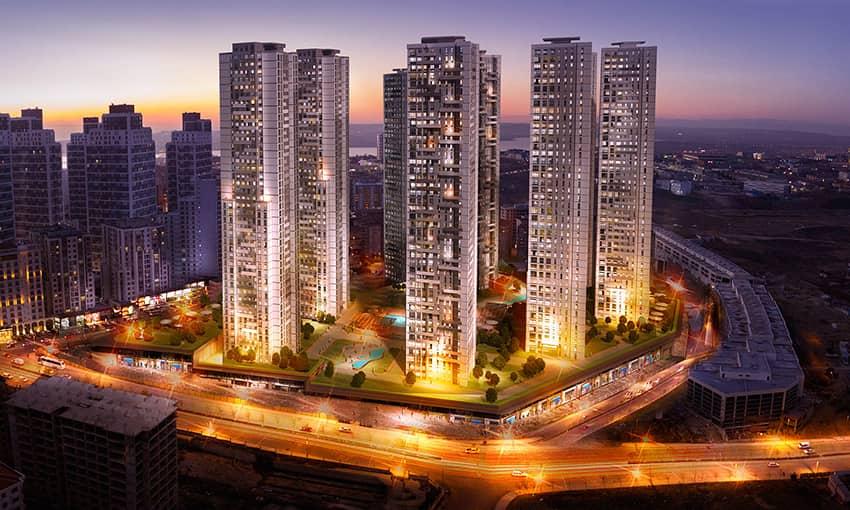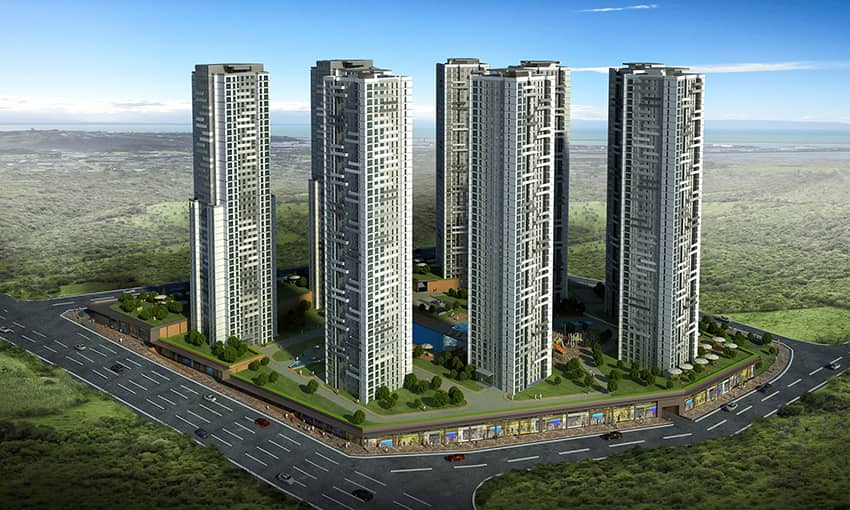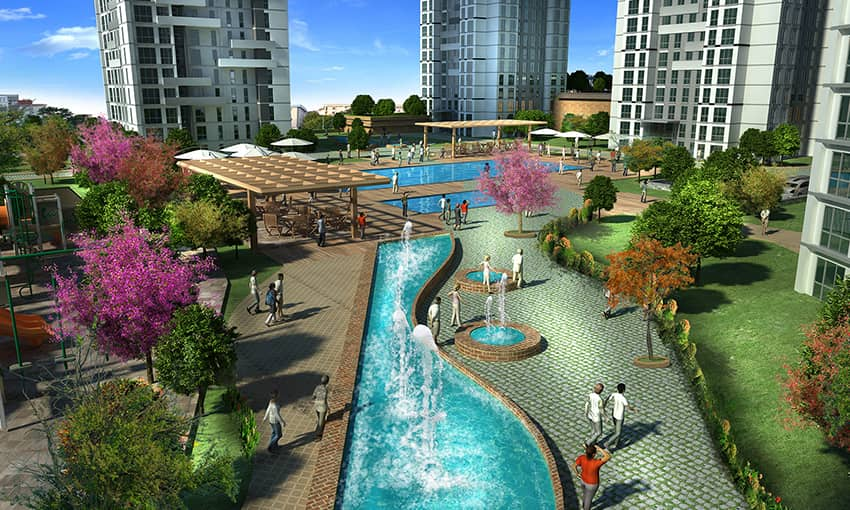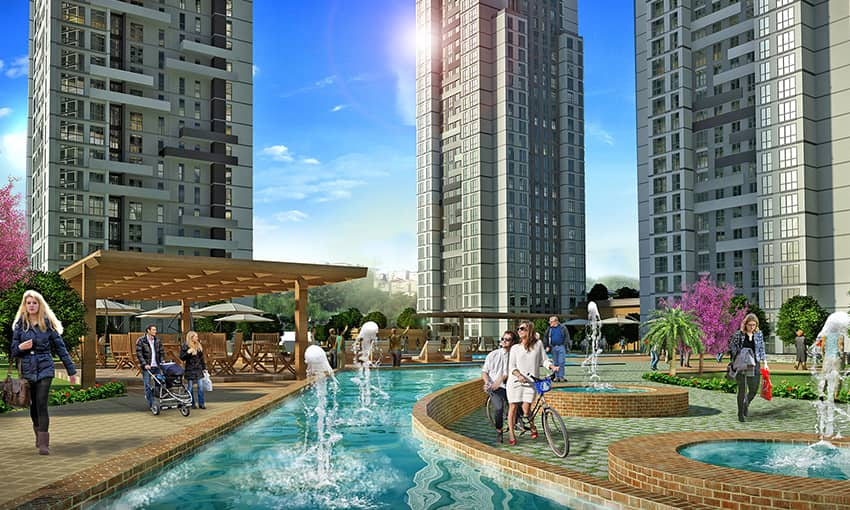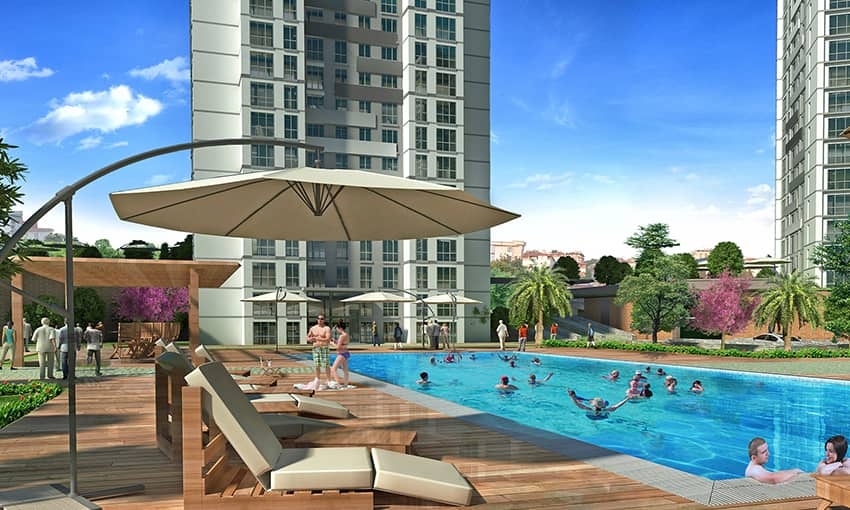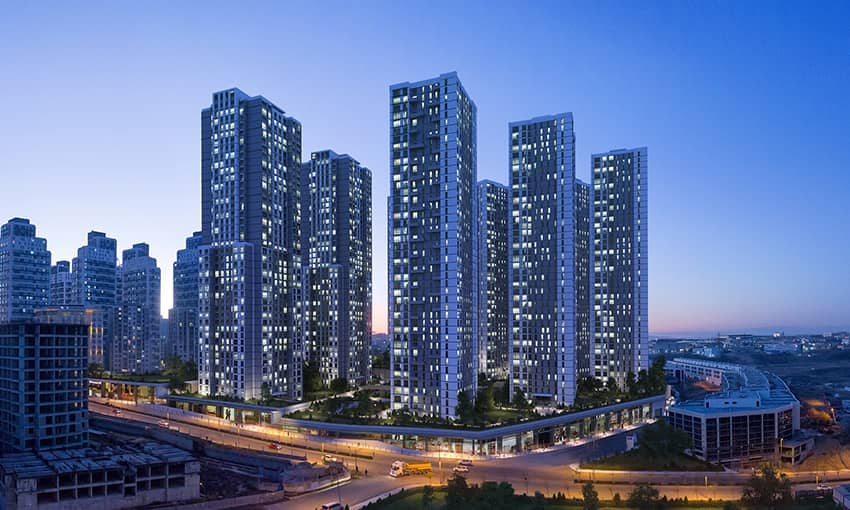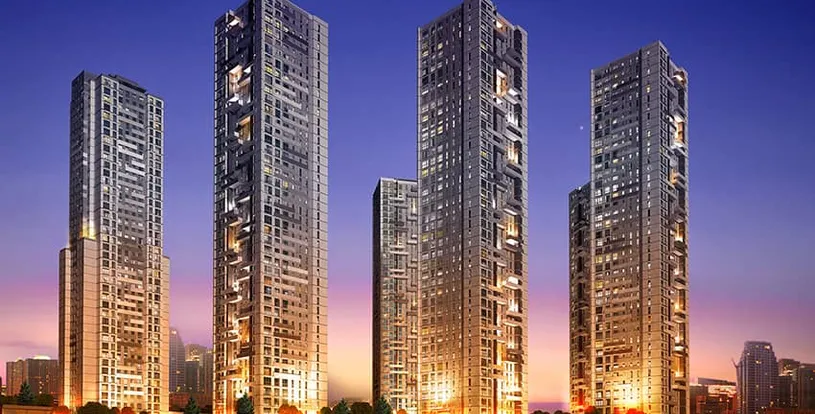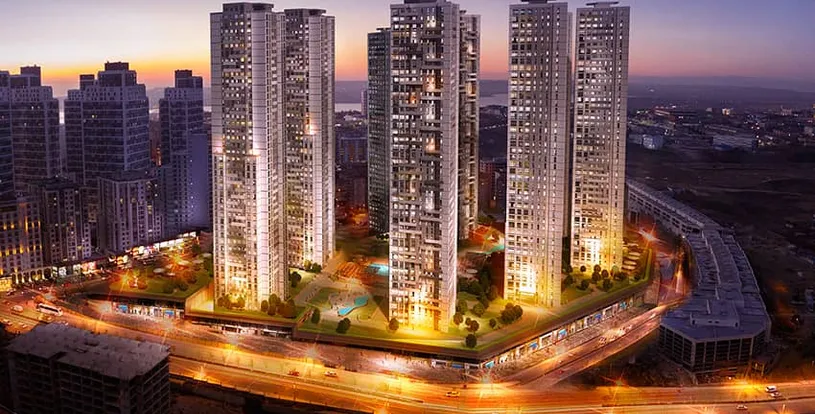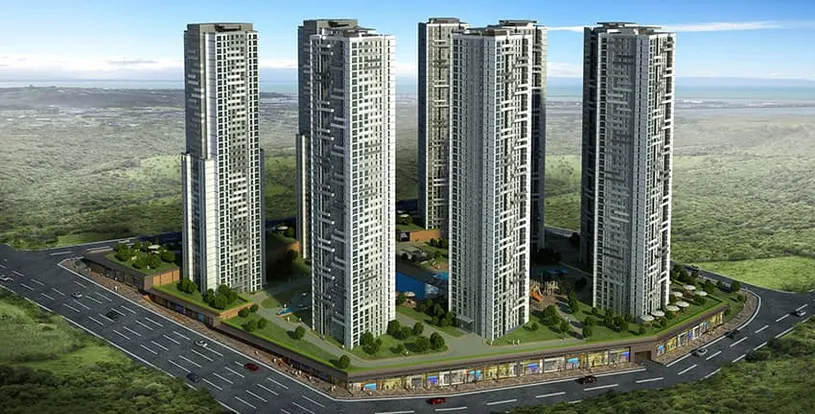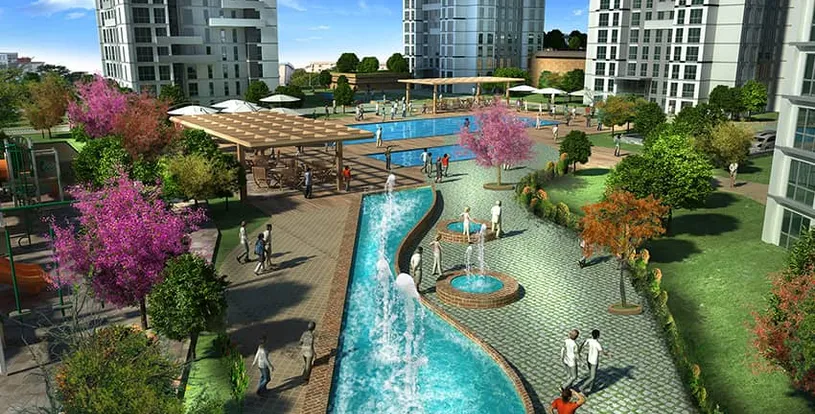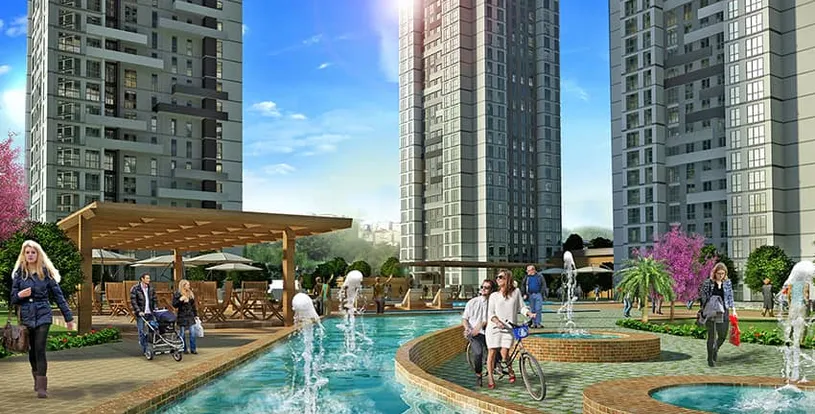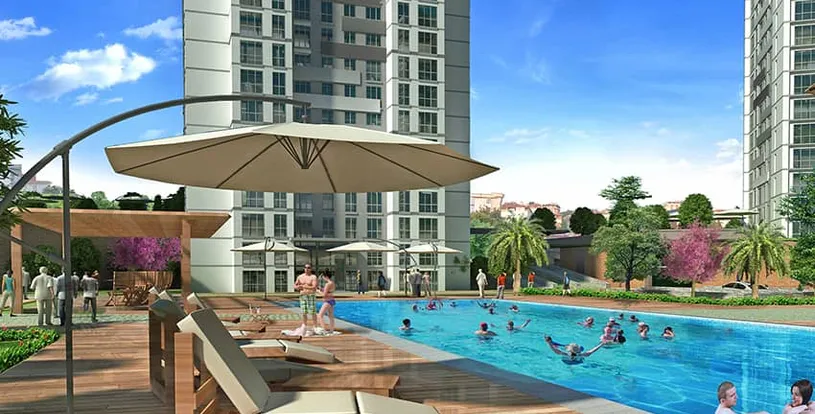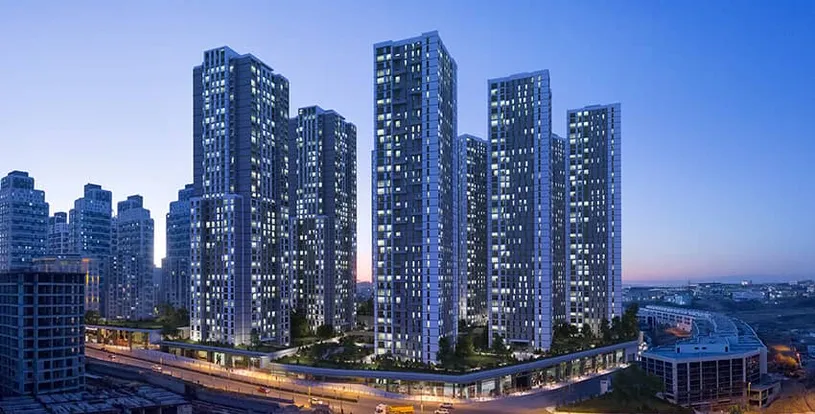 Expand
Back
Modern City View Residence with Luxury Facilities in Esenyurt, Istanbul
Investment, Apartment
Esenyurt
Istanbul

City View

Investment, Apartment

up to 3
Bedroom

up to 2
Bathroom

Delivery Ready
Esenyurt, Istanbul

City View

Delivery Ready
up to 3
Bedroom

up to 2
Bathroom
What is Odul Istanbul Esenyurt, Istanbul?
Odul Istanbul is a housing project situated at the intersection of Beylikduzu and Esenyurt on the European side of Istanbul. It offers a strategic location, versatile floor plans, and full social amenities. The complex is suitable for anyone looking for a comfortable and quality lifestyle in one of the most vibrant districts in Istanbul.
The construction style of Odul Istanbul combines modern architecture with green spaces, parks, landscapes, and balconies with captivating city views. The range of residential units from 1+1 to 3+1 guarantees that there is something for every family type. The property provides sufficient sun exposure, making it a healthy place to live. Its design also ensures maximum privacy and a relaxing atmosphere for residents.
Ozyurtlar Holding, the construction company behind Odul Istanbul, is renowned for creating other successful developments such as Meydan Ispartakule and Meydan Ardicli. The start of construction of Odul Istanbul was in 2019, and the project is expected to be completed soon
Where is the Location of Odul Istanbul?
Odul Istanbul has a prime location in Esenyurt, with convenient access to the E-5 highway, the main artery of Istanbul, connecting the Asian and European sides of the city. Residents can easily reach various social activities, universities, shopping malls, and hospitals. Living in this location offers a flexible lifestyle, perfect for those looking for a lively and active community in Istanbul.
What are the Important Locations Near Odul Istanbul?
The compound resides near the following spots :
5 minutes from the Metrobus and the (E5) Highway.
5 km from Esenyurt Square.
4 km from the Beach.
30 minutes from the new airport.
36 min away from Taksim.
6 km from Esenyurt University.
1.5 km from Beykent University.
4 km away from E80 or TEM.
Walking distance TUYAP Exhibition Center.
2 km from Marmara Park Mall, 4 km away from Torium Mall, 1 km from Bellavista Mall, and 6 km from City Center Mall
The functional location of Odul Istanbul, in proximity to major spots such as the E5 highway, Metrobus station, universities, shopping malls, and the beach, enables residents to lead a dynamic and convenient lifestyle, with connectivity to numerous social activities and amenities.
What are the Features of Odul Istanbul?
Defined by luxury and comfort, Odul Istanbul offers residents a premium living experience in one of Istanbul's most vibrant districts with features like:
The complex covers an area of 42,000 m2, with a total construction of 362,500 m2.
Odul Istanbul consists of 8 towers, each with a height of 41 floors. The sleek and modern design of the towers creates a striking silhouette on Istanbul's skyline.
The complex includes 2,785 apartments and 102 shops, ranging from 1+1 to 3+1, providing options for a variety of lifestyles and needs.
The social areas of the project are designed to offer residents a range of indoor and outdoor facilities, including a fitness center, children's playgrounds, and landscaped gardens.
The car indoor parking lot and 24/7 security systems offer residents the peace of mind that their vehicles and homes are safe and secure at all times.
High-quality materials have been used throughout the project to ensure a long-lasting and luxurious finish that will stand the test of time.
The kitchens, bathrooms, and balconies have been designed with both style and functionality in mind.
What are the Reasons to Buy Property from Odul Istanbul?
Below is an example of the reasons why should someone buy a property from Odul Istanbul:
Turkish citizenship compatibility.
High-quality construction materials and finishes are used in the project.
Sought-after location near major highways and transportation links, shopping malls, universities, hospitals, and the beach.
Strong investment potential in Esenyurt, a growing and vibrant area of Istanbul.
Full range of social facilities and amenities for a comfortable and enjoyable lifestyle.
24/7 security systems and indoor parking.
Choose from a range of versatile floor plans (1+1 to 3+1) to fit your needs and lifestyle.
For Whom is Odul Istanbul Suitable for Purchase?
Families looking for an accommodating living space with luxurious features and high privacy standards.
Investors seeking an investment with high returns.
Professionals and university students working in Istanbul who want easy access to their workplace.
Is Odul Istanbul Suitable For Families with Children?
Yes, Odul Istanbul is suitable for families with children as it offers various social and recreational facilities, including playgrounds, indoor and outdoor swimming pools, and sports fields.
Is Odul Istanbul Suitable For Single People?
Yes, the complex can also be suitable for single people as it is located near transportation hubs and universities making it ideal for young professionals and students.
Is Odul Istanbul Suitable For Who Wants to Be Turkish Citizen?
By investing in Odul Istanbul, you can apply for Turkish Citizenship and enjoy a range of benefits including:
Visa-free travel to 90 countries and easy visa issuance for several countries, as Turkey is increasingly becoming a global power to admire.
The possibility of obtaining a European Passport in the near future.
The ability to establish a trouble-free business in Turkey, which connects the Asian and European continents.
Quick Citizenship and Passport issuance, taking only 4 months, guaranteeing investment returns.
Authorization for multi-nationality and wealth disclosure-free.
Comprehensive medical insurance and quality education for the entire family.
A safe and democratic environment in Turkey provides free life privileges.
What Kind of Services Does Odul Istanbul Provide?
The Complex offers a plethora of(facilities/services):
24/7 security services
Fitness Gym
Guest hosting areas
Green parks
Beauty salon
Tennis court, Football, and basketball courts
Kids Club and playgrounds
Meetings/Parties Halls.
Restaurants & cafes
Private parking
Shopping centers
What are The Payment Methods of Odul Istanbul?
Flexible payment methods with discounts.
What is Life Like in Odul Istanbul?
Odul Istanbul offers a life of luxury and convenience, with its excellent location providing trouble-free entry to major transportation routes, universities, hospitals, and shopping malls. With high-quality materials and sleek designs, the kitchens and bathrooms are an example of style and functionality, while the balconies offer breathtaking views of the city. The complex boasts a wealth of social amenities, including indoor and outdoor facilities, and residents can rest easy with the round-the-clock security and indoor parking.
Property Options
| Number Of Rooms | Number Of Bathrooms | Spaces Start At |
| --- | --- | --- |
| 1 | 1 | 75 m2 |
| 2 | 2 | 113 m2 |
| 3 | 3 | 160 m2 |
Property Features
24/7 Security Systems
Fitness and GYM
Garden
Restaurant / Cafe
Walking Tracks
Parking
Fully fitted kitchen
Green Views
Landscape
Indoor Car Parking
Kids Playground
Shopping center
Shops
Terraces
Turkish Citizenship
Basketballs Playground
City Views
Meeting rooms
Metrobus
Generator