Green Forest View Family Residence in the Eyupsultan, Istanbul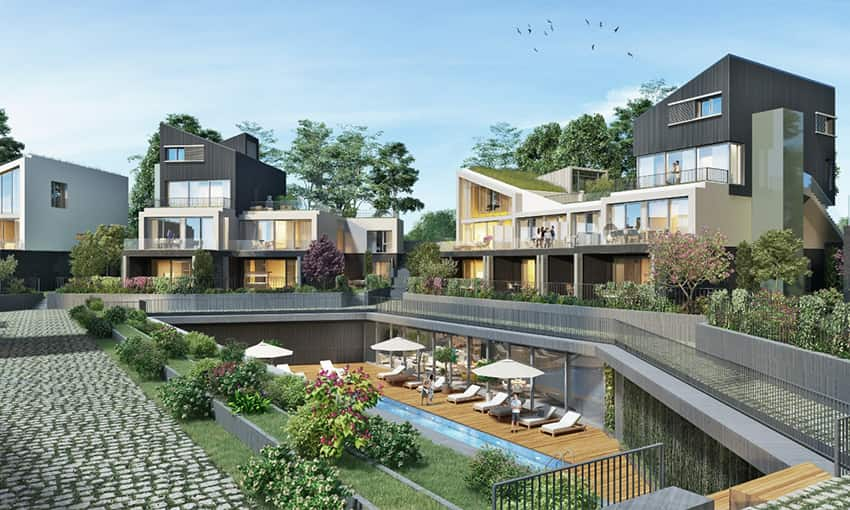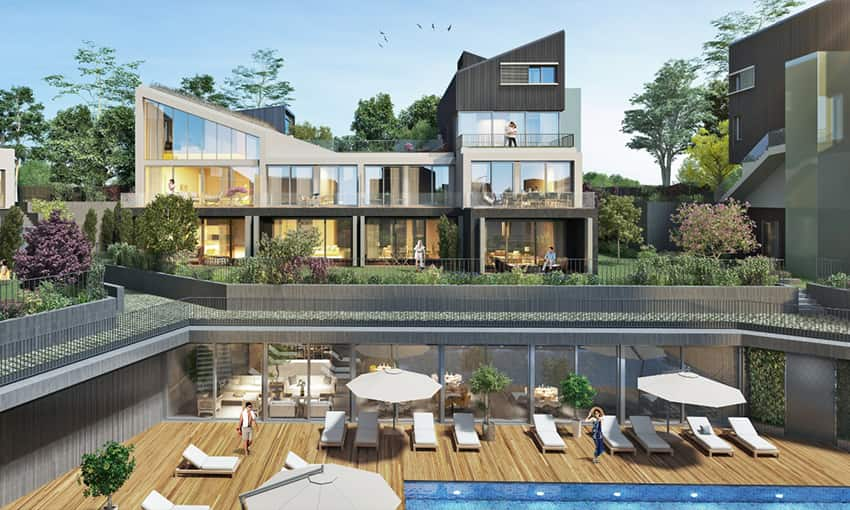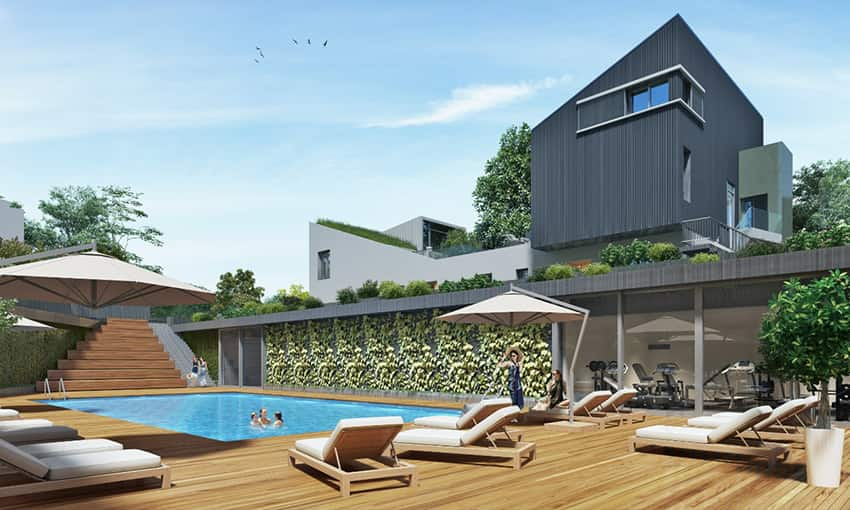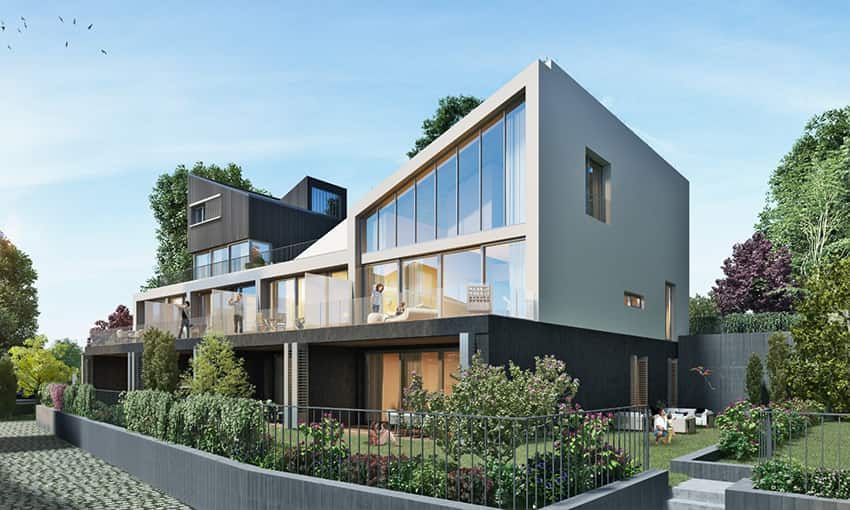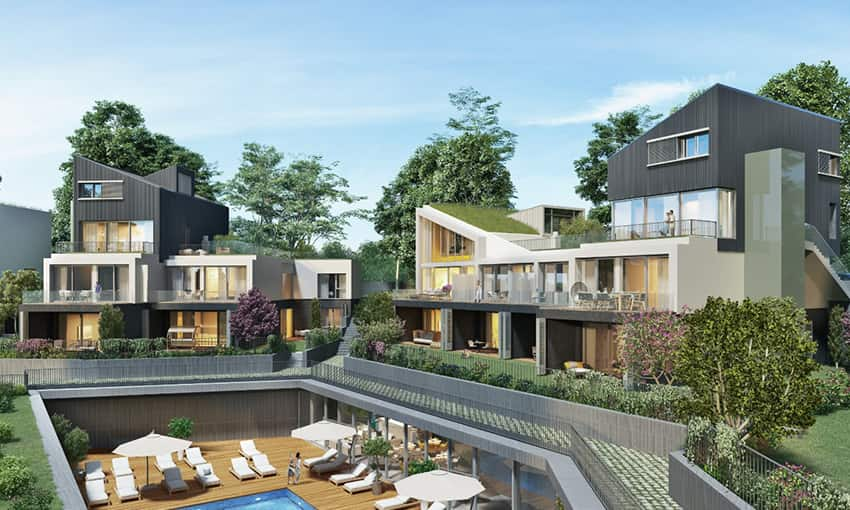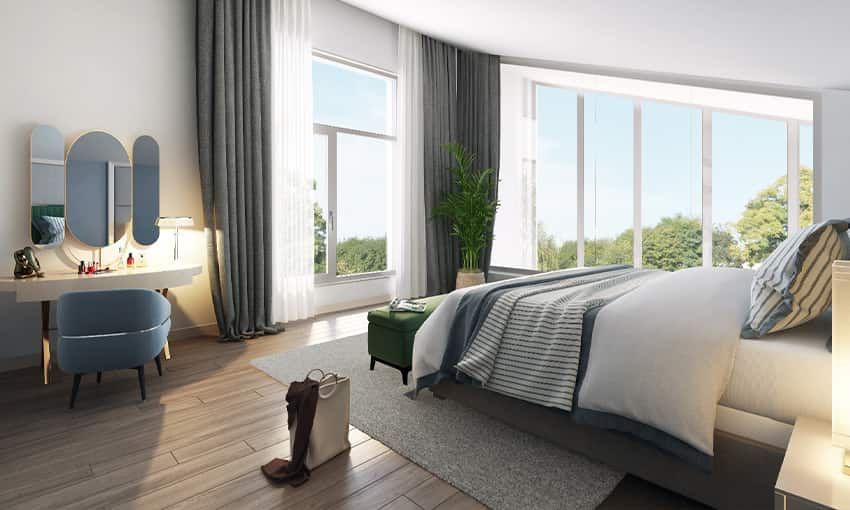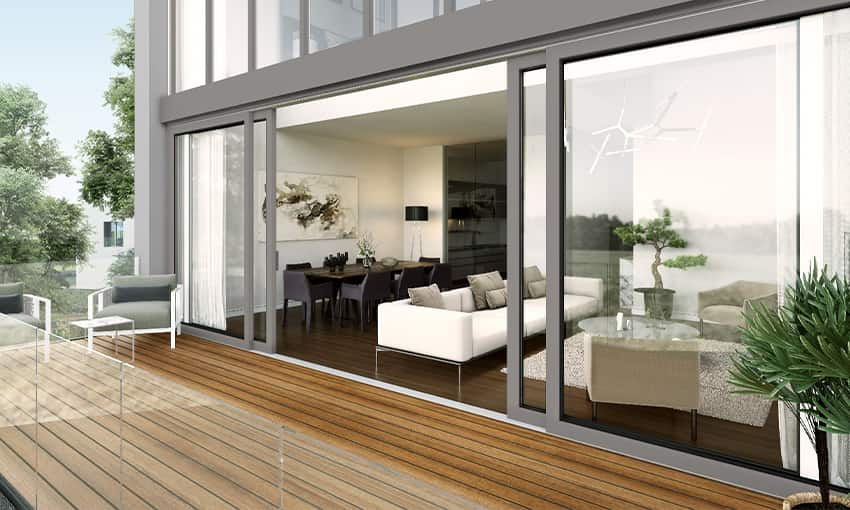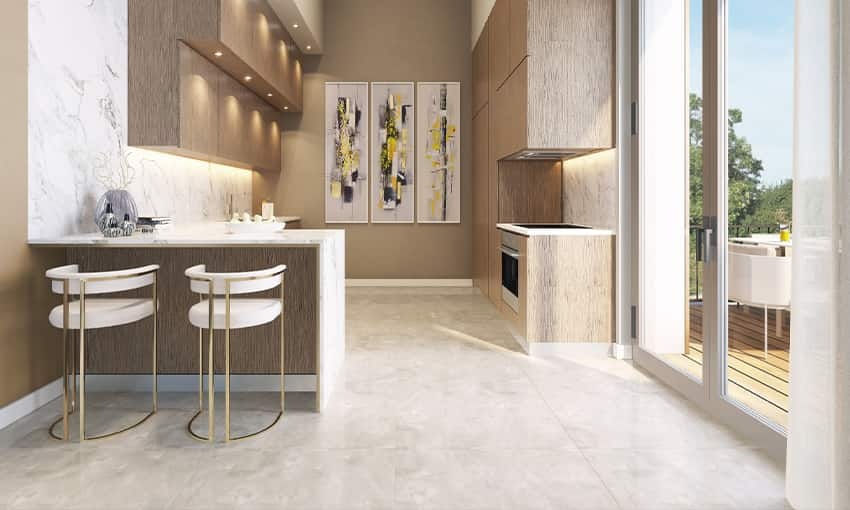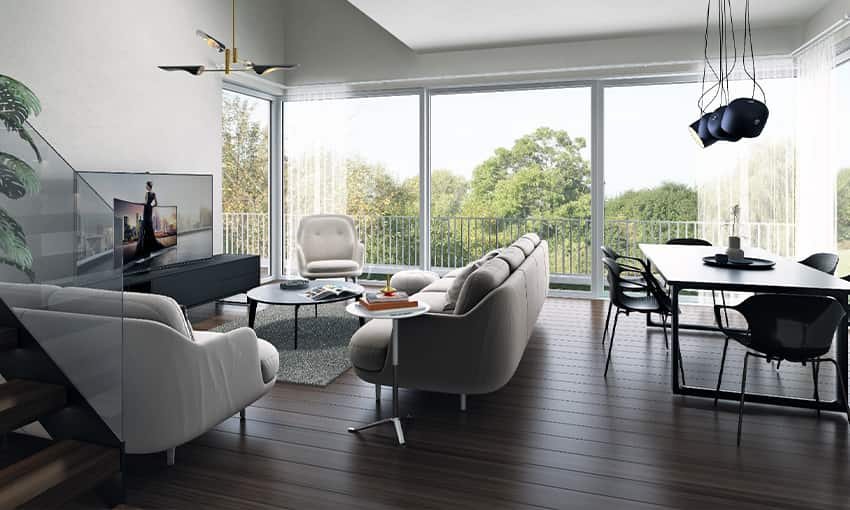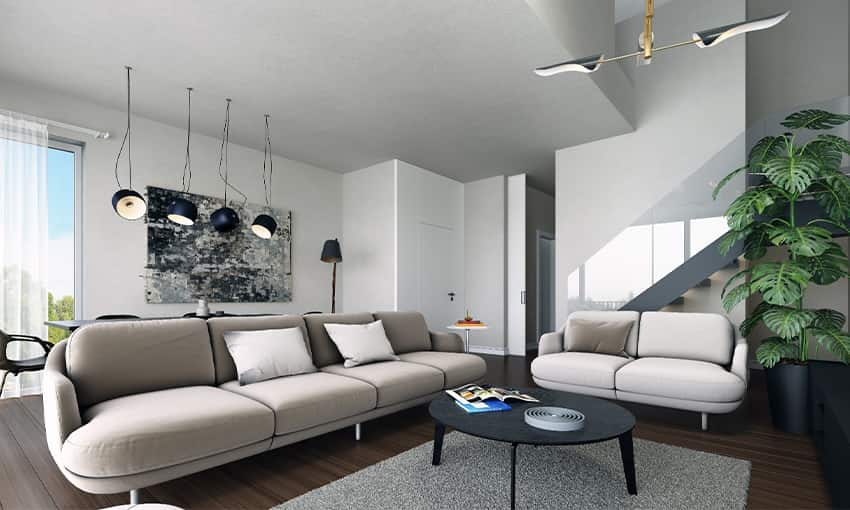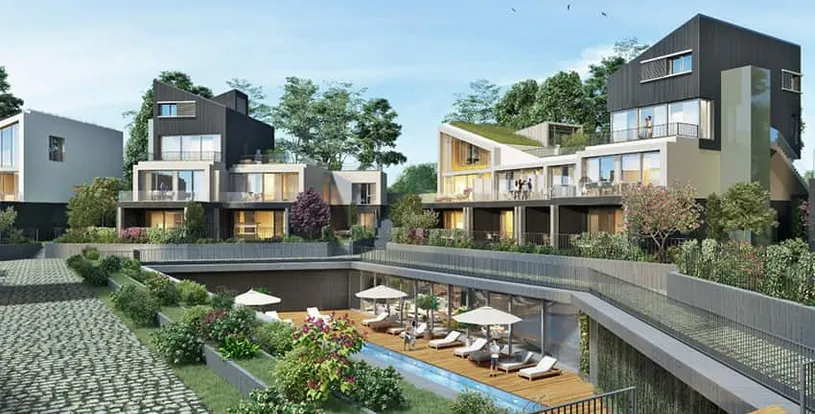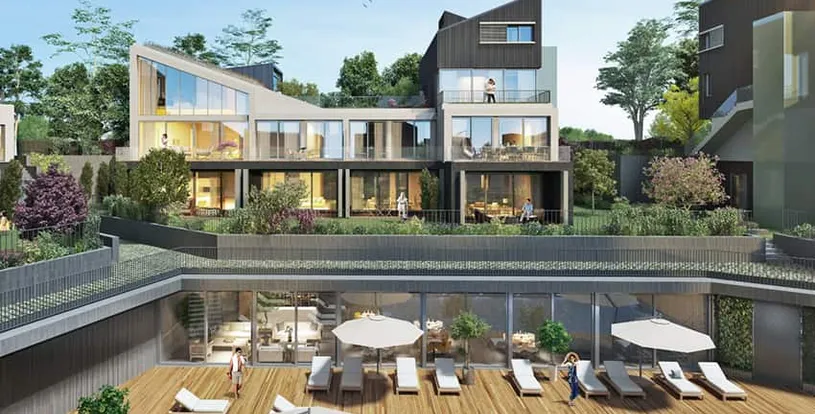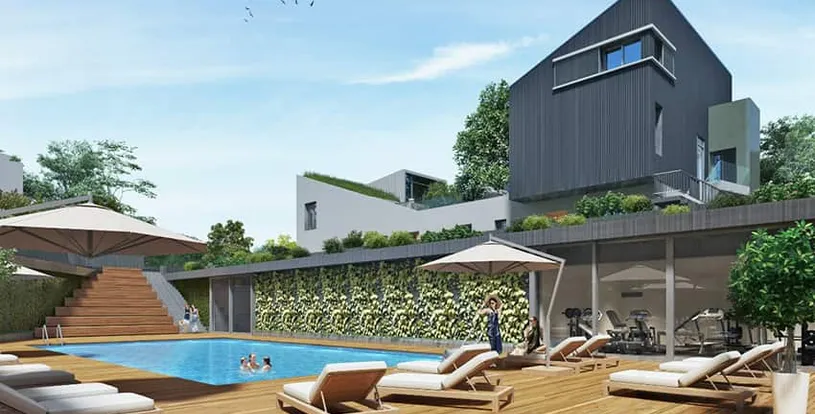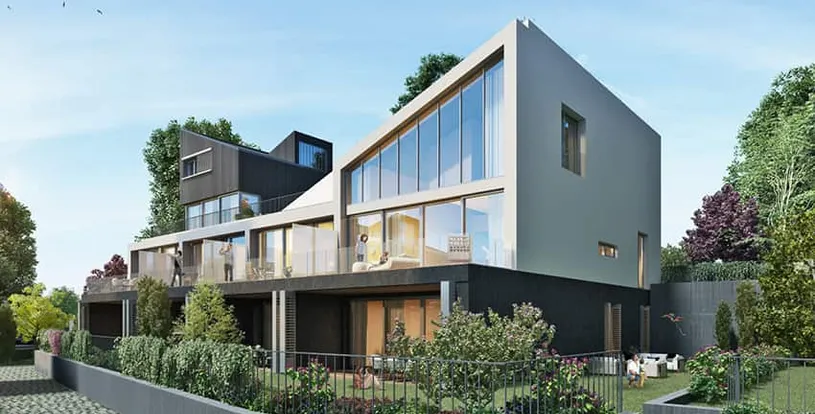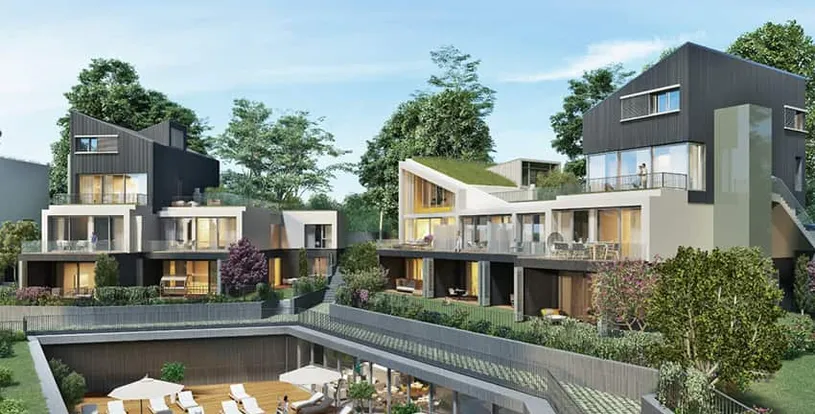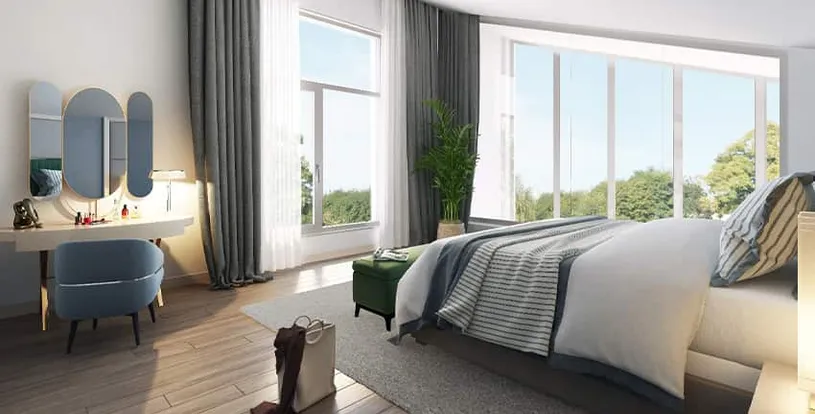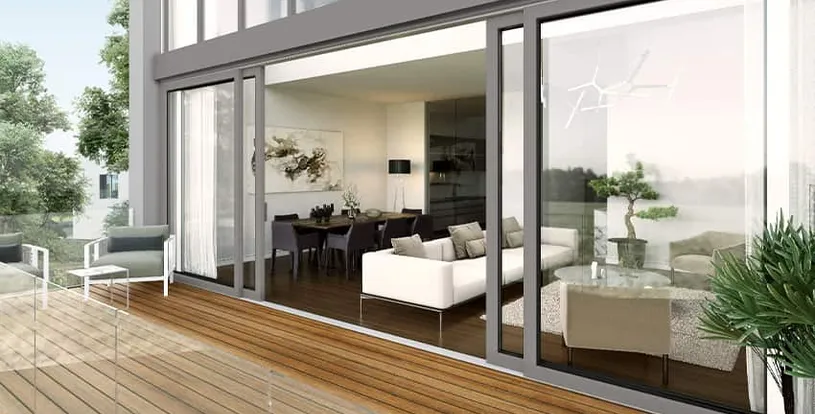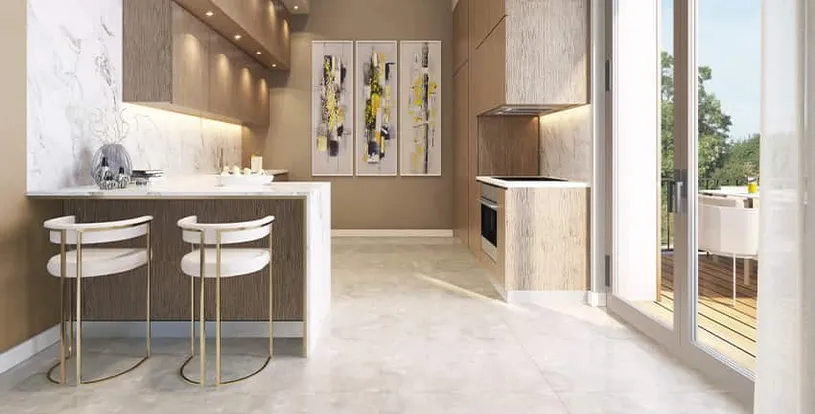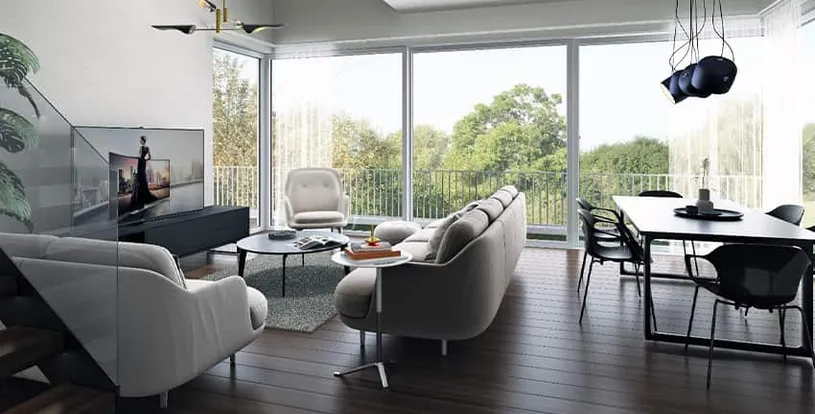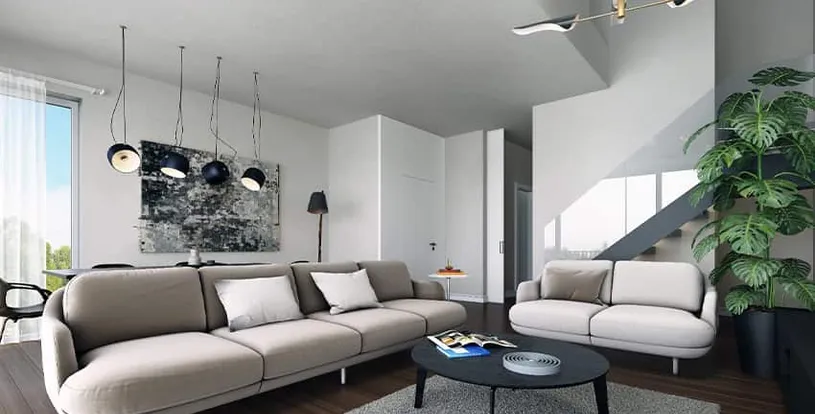 Expand
Back
Green Forest View Family Residence in the Eyupsultan, Istanbul
Apartment, Luxury
Eyüpsultan
Istanbul

Forest View

Apartment, Luxury

up to 5
Bedroom

up to 4
Bathroom

Delivery Ready
Eyüpsultan, Istanbul

Forest View

Delivery Ready
up to 5
Bedroom

up to 4
Bathroom
What is Naturia Kemer in Eyupsultan, Istanbul?
Naturia Kemer presents an exquisite luxury residence nestled within the enchanting embrace of the Belgrad Forest, at the heart of Eyupsultan in European Istanbul. Discover spacious homes graced with private gardens, offering a harmonious blend of elegant living and the tranquility of nature. These houses cater to a range of needs, providing versatile living alternatives for sophisticated individuals.
Envision a life where every day is greeted by the allure of nature's beauty. The project boasts a range of floor plans, from 2+1 to 5+1 with duplex and triplex options, allowing residents to choose spaces that resonate with their lifestyle. The inviting balconies provide stunning vistas of the lush forest and ample sunlight.
Kurulus Insaat, the visionary behind Naturia Kemer, embarked on this venture in April 2020. Their proven expertise shines through, as seen in their other renowned developments like The Istanbul Residence and İstanbul Sahil Park Evleri, further attesting to the quality of their work.
Where is the Location of Naturia Kemer?
Naturia Kemer holds a prestigious position on Bahçeköy Street, offering stunning views of the Belgrad Forest. Easily accessible from multiple city points via four different routes, it ensures a smooth commute without the hassles of Istanbul's heavy traffic. This area is also a rising star in the real estate market, making it an attractive investment with close proximity to amenities and beaches. The project's location is highlighted by its favorable distances to key Istanbul landmarks:
10 minutes to Maslak.
20 minutes to Levent.
20 minutes to Istanbul Airport.
25 minutes to Nisantasi, Besiktas, and Taksim.
30 minutes to Zeytinburnu.
8 minutes from Hisar Schools, and 12 minutes from Aci College.
10 minutes from Bahcesehir College, and 6 minutes from METU Development Foundation College.
15 minutes to Acibadem Maslak Hospital, Florence Nightingale Medical Center, and LIV Hospital.
20 minutes from Istinyepark, and 15 minutes from Vadi Istanbul shopping malls.
Such proximity enriches this property in Istanbul with the benefit of seamless access to education, healthcare, shopping, entertainment, and transport hubs. This enhances their overall quality of life and ensures a balanced and comfortable living experience.
What are the Features of Naturia Kemer?
Here is a list of Naturia Kemer's essential features :
Expansive project covering 10,000 m2 with a construction area of 16,000 m2.
80% green spaces and embracing nature-inspired architecture.
Proud holder of LEED Certification, ensuring eco-friendly living.
42 residences within square blocks, each with separate entrances from private garages and pedestrian paths.
Diverse floor plans: 2+1, 3+1, 4+1, and 5+1 configurations.
Impeccable insulation methods for convenience and construction longevity.
Integration of "Interra" smart home system and exquisite marble surfaces
Experience detached living with private garages, spanning around 70 m2 and equipped with warehouses and plumbing infrastructure
Luxury architecture delivering spacious living areas
Emphasis on quality materials, finishes, and space-efficient design
Lavish bathrooms in each residence, accompanied by fully-equipped kitchens
Premium amenities include an outdoor pool, fitness center, sauna, children's playground, art rooms, and an inviting party kitchen, all spanning approximately 1,000 m2.
What are the Reasons to Buy Property from Naturia Kemer?
The below explains the main reasons to choose Naturia Kemer:
Gain Turkish Citizenship through property ownership.
Choose from various apartment styles and sizes.
Experience quality construction and premium materials.
Enjoy family-focused living in a serene location.
Embrace investment potential in a thriving market.
Access top-notch facilities for ultimate comfort.
For Whom is Naturia Kemer Suitable for?
This residence for sale in Turkey appeals to :
Those seeking Turkish Citizenship.
Families looking for spacious homes in the city center.
Investors looking for a valuable opportunity.
Is Naturia Kemer Suitable for Families With Children?
Yes, due to its spacious homes, family-oriented facilities, and serene surroundings, Naturia Kemer is perfect for families.
Is Naturia Kemer Suitable for Single People?
Yes, especially if they value luxury, space, and comfort in a serene environment, Naturia Kemer offers a great lifestyle choice.
Is Naturia Kemer Suitable For Who Wants to Be a Turkish Citizen?
Yes, when you invest in Naturia Kemer, you gain eligibility for Turkish Citizenship, unlocking these benefits:
Enjoy visa-free travel to 114 countries, facilitated by Turkey's growing global influence.
Potential access to a European Passport in the near future.
Ease of doing business bridging Asian and European continents.
Guaranteed investment returns, quick Citizenship and Passport issuance (4 months).
Authorization for multi-nationality, avoiding wealth disclosure.
Comprehensive medical insurance and quality education for your family.
Experience safety, democracy, and freedom in this Middle Eastern European region.
What are The Payment Methods of Naturia Kemer?
Special discounts for Istanbul Property's cash payment clients.
Property Options
| Number Of Rooms | Number Of Bathrooms | Spaces Start At |
| --- | --- | --- |
| 2 | 2 | 231.89 m2 |
| 3 Duplex | 3 | 387.92 m2 |
| 4 Duplex | 4 | 423.22 m2 |
Property Features
24/7 Security Systems
Fitness and GYM
Garden
Swimming Pool
Parking
Walking Tracks
Sauna
Fully fitted kitchen
Green Views
Indoor Car Parking
Landscape
Kids Playground
Terraces
Forest View
Central Location
City Views
Smart Home System