Central Location Luxury Flats in Kagithane, Istanbul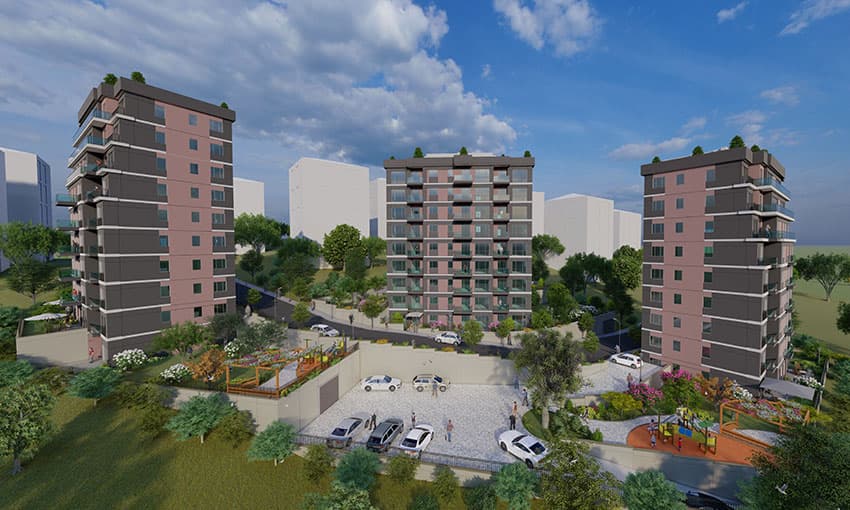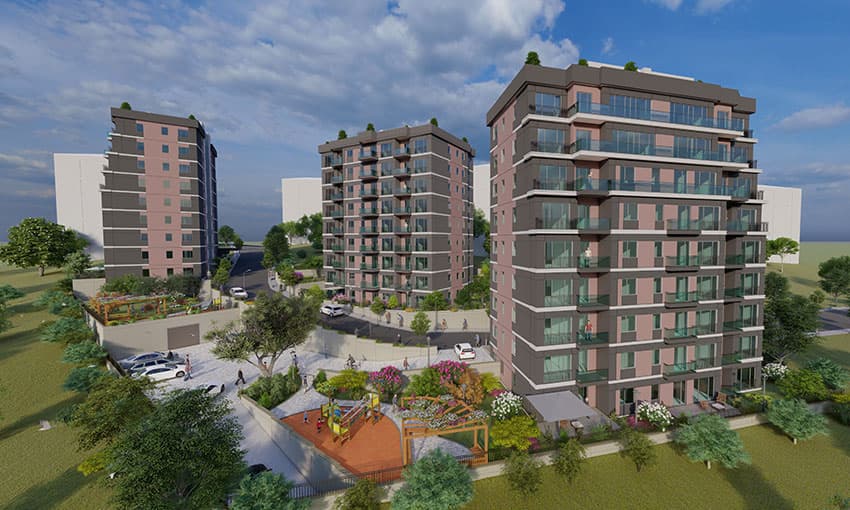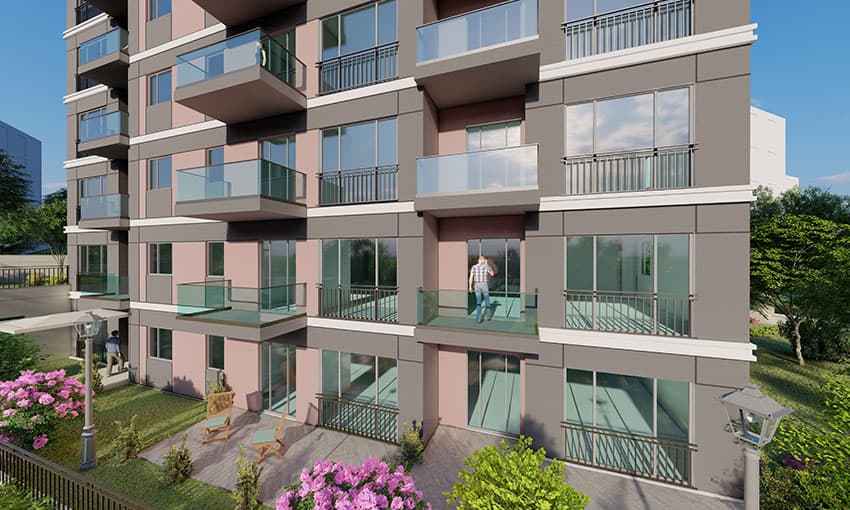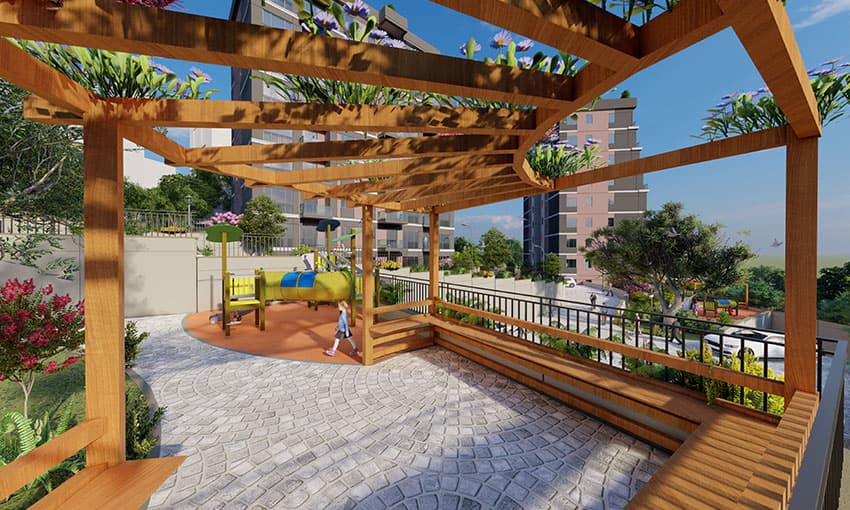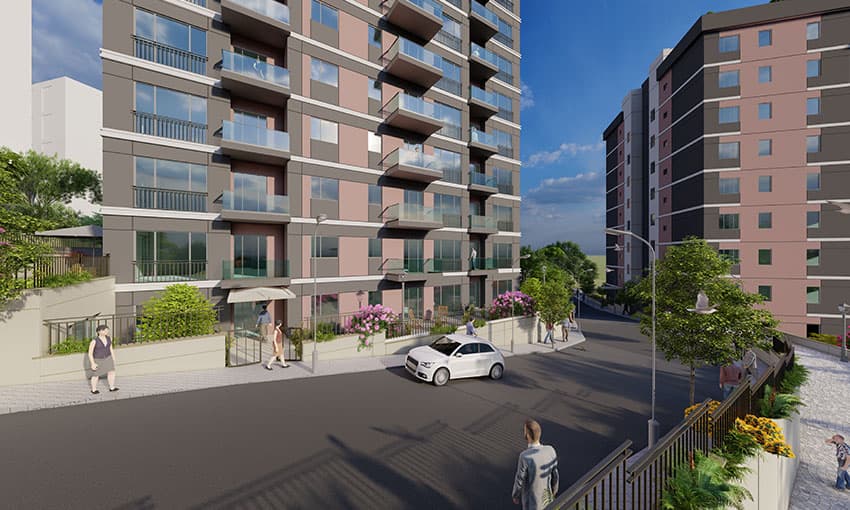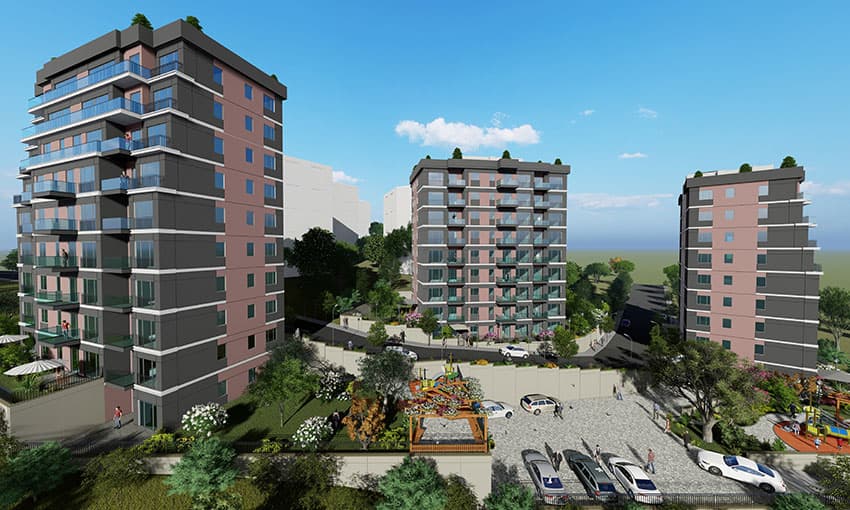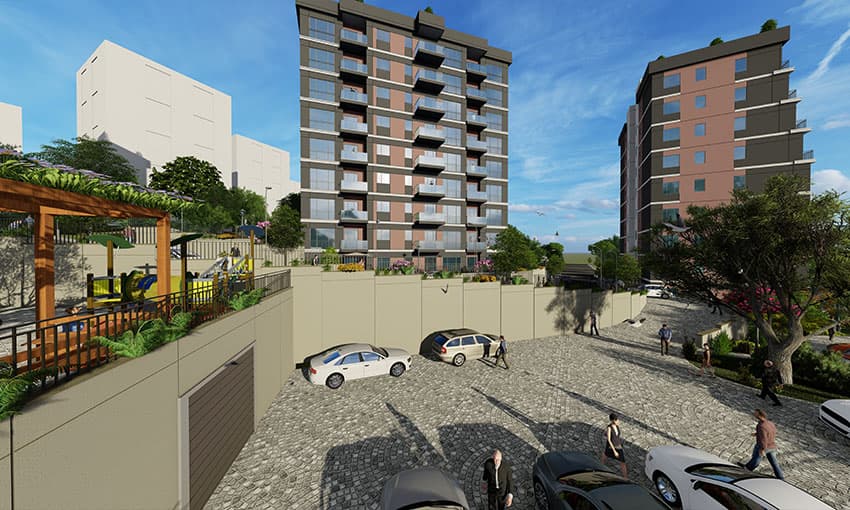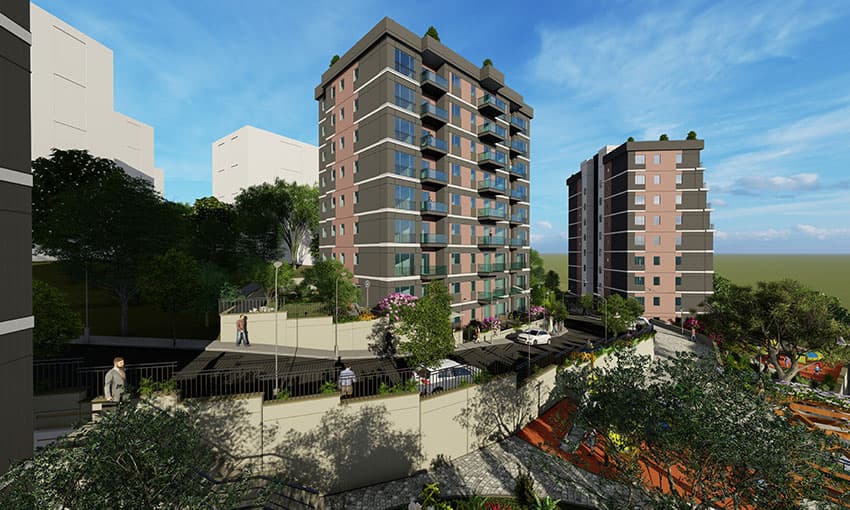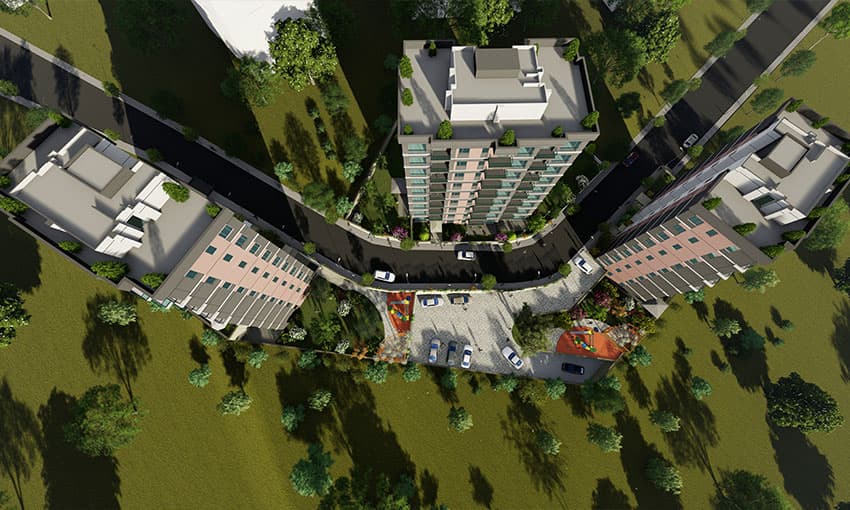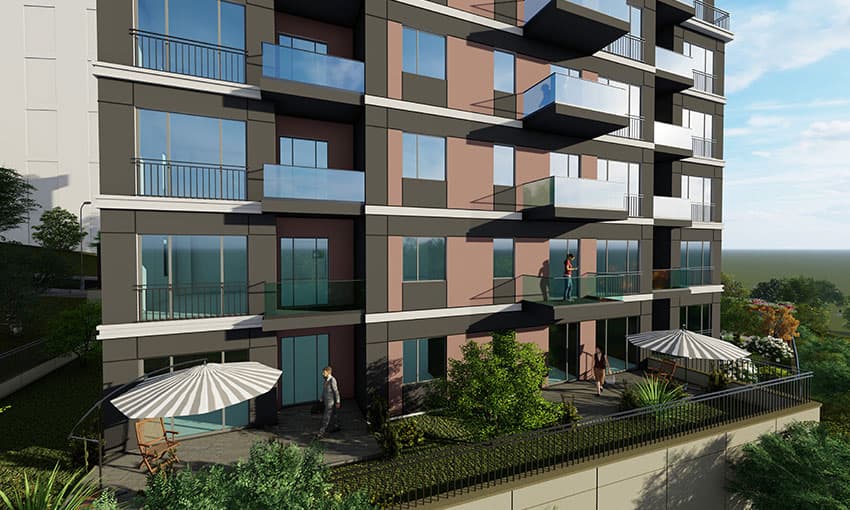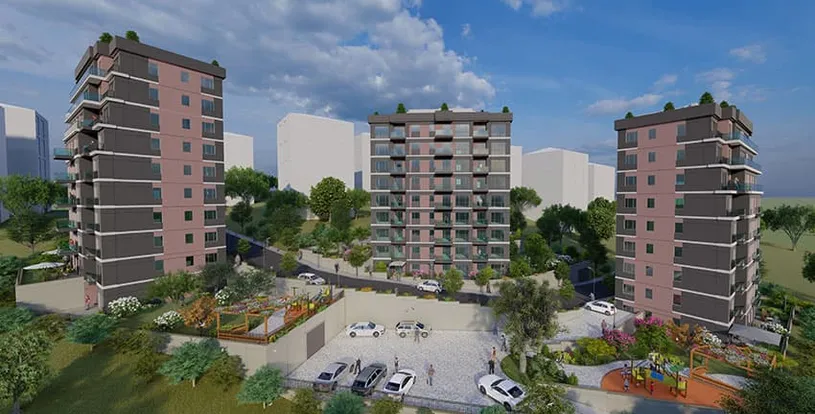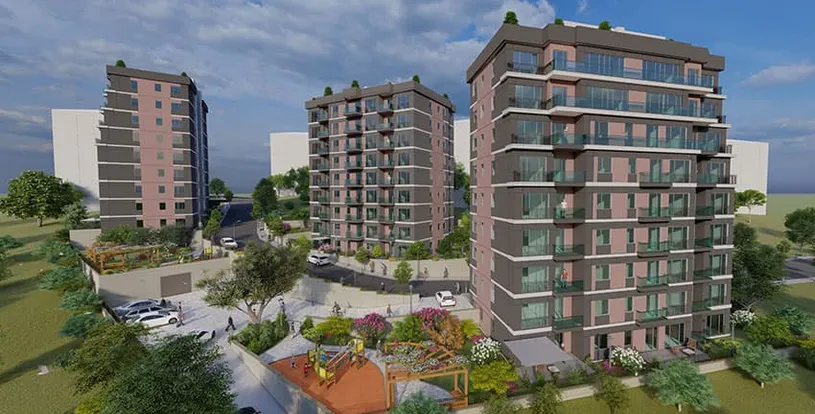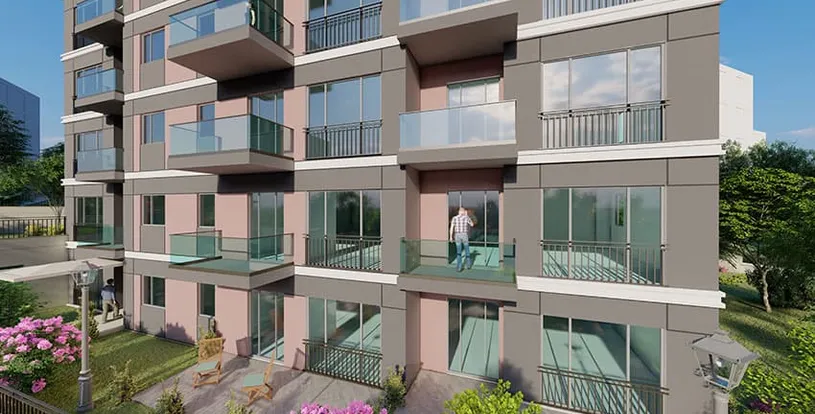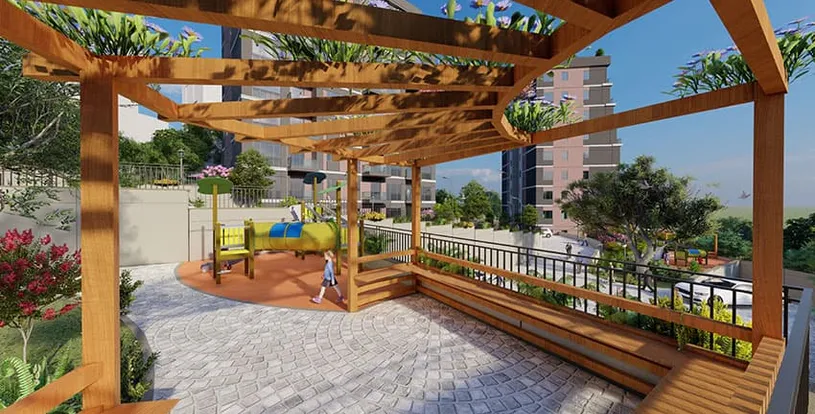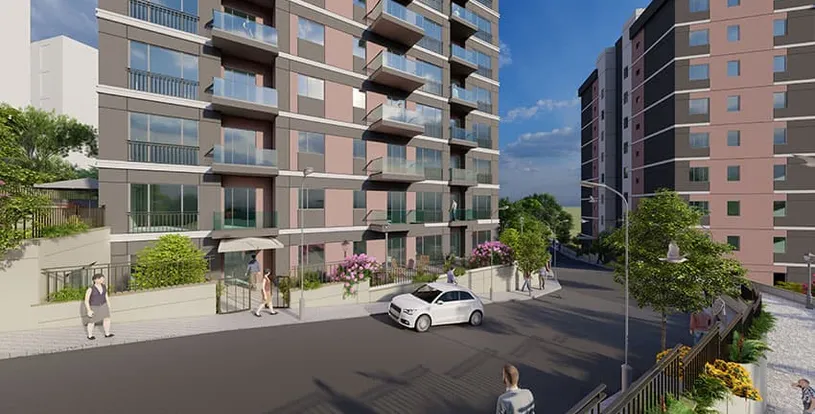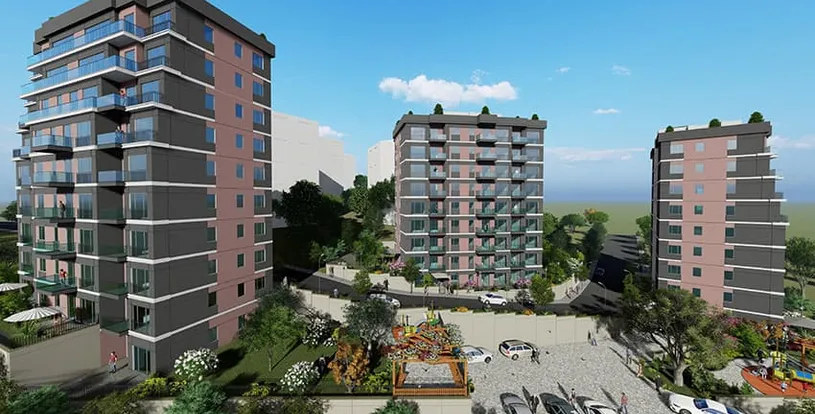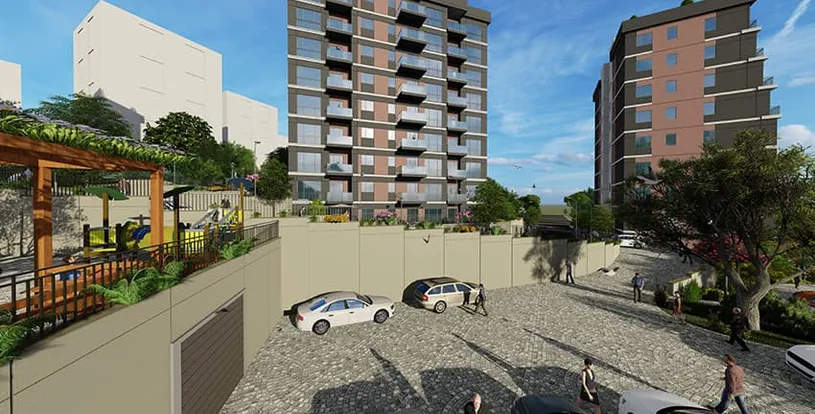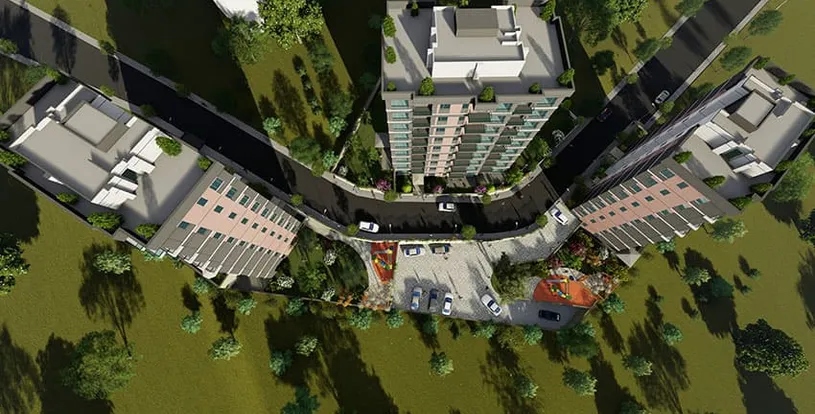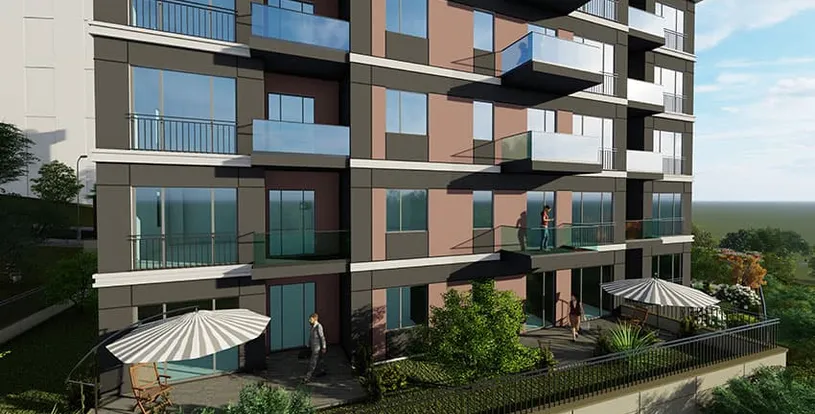 Expand
Back
Central Location Luxury Flats in Kagithane, Istanbul
Apartment, Investment
Kağıthane
Istanbul

City View

Apartment, Investment

up to 3
Bedroom

up to 3
Bathroom

Delivery Ready
Kağıthane, Istanbul

City View

Delivery Ready
up to 3
Bedroom

up to 3
Bathroom
What is Vadi Panorama Evleri in Kagithane, Istanbul?
Vadi Panorama Evleri in Kagithane, Istanbul is a residential project situated in a strategic location within a dynamic area of European Istanbul. It caters to families and professionals seeking easy access to transportation, social amenities, and major attractions. Thanks to these appealing qualities, the project also offers great real estate investment opportunities.
The apartments in Vadi Panorama Evleri boast a luxurious construction style, with well-planned spaces and coveted floor plans including 2+1 and 3+1 options. Additionally, residents can enjoy breathtaking city and green views from their balconies, along with ample sunlight exposure.
BEMA CONSTRUCTION, the company behind Vadi Panorama Evleri, initiated the project in 2019. Known for its expertise in construction, BEMA CONSTRUCTION has a successful track record. They have also developed other projects such as Gol Panorama Evleri and Istanbul Panorama Evleri, showcasing their commitment to quality and innovation.
Where is the Location of Vadi Panorama Evleri?
Vadi Panorama Evleri features a prime location in the Hamdiye neighborhood, Kagithane, offering immense advantages for both residents and investors. The property's strategic positioning near the TEM highway and connections to E-5, major transportation lines, hospitals, schools, and shopping centers enhance its appeal. Residents benefit from convenient access to amenities, while investors can leverage the area's continuous value appreciation to their advantage.
What are the Important Locations Near Vadi Panorama Evleri?
Vadi Panorama Evleri has proximity to the following locations:
Nearby Belgrad Forest.
2 km to Turk Telekom Stad.
2 km to Vadi Istanbul, 8 km to Istinye Park, and 10 km to Zorlu Center and Istanbul Cevahir Shopping Malls.
2 km to Atlas, 4 km to Beykent, and 8 km to Istanbul Technical Universities.
3 km to Liv, 5 km to Kagithane and Florence Nightingale Hospitals.
Vadi Panorama Evleri enjoys a privileged location with a plethora of nearby attractions. Residents can relish the tranquility of the Belgrad Forest just a stone's throw away. Additionally, the residence is conveniently situated close to renowned shopping destinations where they can satisfy different needs. The proximity to reputed universities, all within a few kilometers, makes it an ideal choice for students as well.
What are the Features of Vadi Panorama Evleri?
Here is a list of the main features of Vadi Panorama Evleri:
The project is spanning a vast land with well-planned green areas.
The compound consists of 3 blocks with 78 apartments offering versatile layouts.
Various layouts are available, including 2+1 and 3+1 flat options.
Apartment sizes range from 113 to 177 m2.
Modern architecture provides spacious living spaces.
Amenities include a swimming pool, kids swimming pool, indoor/outdoor parking, fitness gym, playground, walking tracks, and salt rooms.
High-quality materials and finishes incorporated throughout the apartments
The space-efficient architecture ensures a comfortable and luxurious lifestyle.
What are the Reasons to Buy Property from Vadi Panorama Evleri?
The facts explain why Vadi Panorama Evleri should be your top choice:
Turkish Citizenship Compatibility
Wide range of apartment styles and sizes, including 2+1 and 3+1 options
HIgh-qua; its construction materials.
Family-Oriented Residences
The prime location of Vadi Panorama Evleri enjoys the benefits of being close to major highways, transportation lines, schools, hospitals, and shopping centers.
Excellent investment opportunity
State-of-the-art facilities including 24/7 security systems, a fitness center, and swimming pools.
For whom is Vadi Panorama Evleri suitable for purchase?
Among Istanbul apartments, vadi Panorama Evleri may appeal to :
Families looking for a comfortable and convenient living space
Professionals who prefer easy access to transportation and amenities
Individuals seeking real estate investment opportunities
Those who value proximity to schools, hospitals, and shopping centers
Is Project Vadi Panorama Evleri suitable for families with children?
Yes, Vadi Panorama Evleri is suitable for families with children due to its family-oriented design, spacious layouts, and amenities catered towards family living.
Is Vadi Panorama Evleri suitable for single people?
Yes, Vadi Panorama Evleri is suitable for single people looking for a cozy living space, with access to amenities and a strategic location.
Is Vadi Panorama Evleri Suitable For Who Wants to Be a Turkish Citizen?
By acquiring property from Vadi Panorama Evleri, you gain the opportunity to apply for Turkish Citizenship, providing you with a host of privileges:
Experience visa-free travel to 90 countries and simplified visa issuance for various nations, as Turkey emerges as a global force to be reckoned with.
Unlock the potential for obtaining a European Passport in the near future.
Seamlessly establish and operate a business in Turkey, strategically bridging the Asian and European continents.
Enjoy the assurance of investment returns and expedited Citizenship and Passport issuance, with a remarkably swift process taking just 4 months.
Benefit from the authorization for holding multiple nationalities and the exemption from wealth disclosure requirements.
Access comprehensive medical insurance coverage and quality education options for your entire family.
What Kind of Services Does Vadi Panorama Evleri Provide?
This Residence in Turkey offers a set of services including :
24/7 security and surveillance
Indoor and outdoor parking facilities
Fitness gym
Swimming pool and children's swimming pool
Playground and recreational areas
Walking tracks and green spaces
Salt rooms for relaxation
Maintenance and property management services
What are The Payment Methods of Vadi Panorama Evleri Provide?
Flexible payment with discounts.
What is Life Like in Vadi Panorama Evleri Provide?
Life at Vadi Panorama Evleri is nothing short of exceptional. With its luxurious apartments, well-planned spaces, and modern amenities, residents experience a comfortable and convenient lifestyle. The family-oriented design, green areas, and recreational facilities create a vibrant community atmosphere, fostering a sense of belonging and enjoyment for all residents.
Property Options
| Number Of Rooms | Number Of Bathrooms | Spaces Start At |
| --- | --- | --- |
| 2 | 2 | 112 m2 |
| 3 | 3 | 152 m2 |
Property Features
24/7 Security Systems
Fitness and GYM
Swimming Pool
Walking Tracks
Parking
Fully fitted kitchen
Green Views
Indoor Car Parking
Landscape
Kids Playground
Turkish Citizenship
Central Location
City Views