Residential Apartments With the Perfect Blend of Nature and Modern Living in Maltepe, Istanbul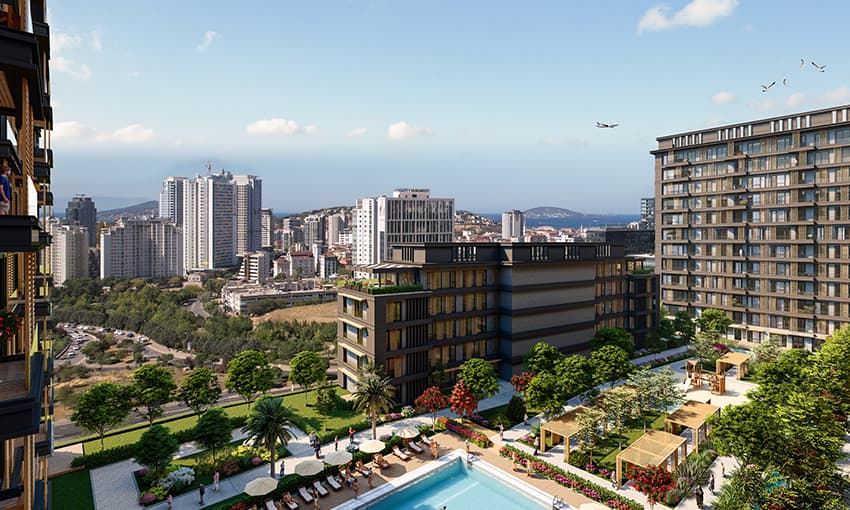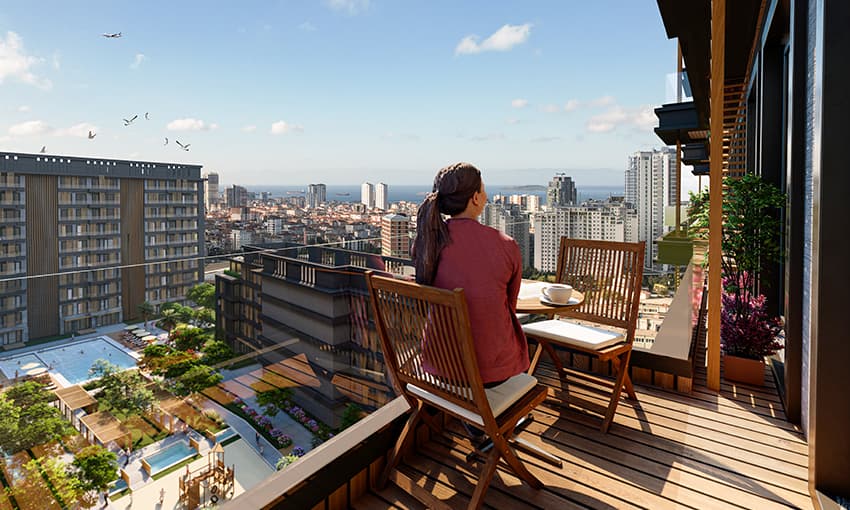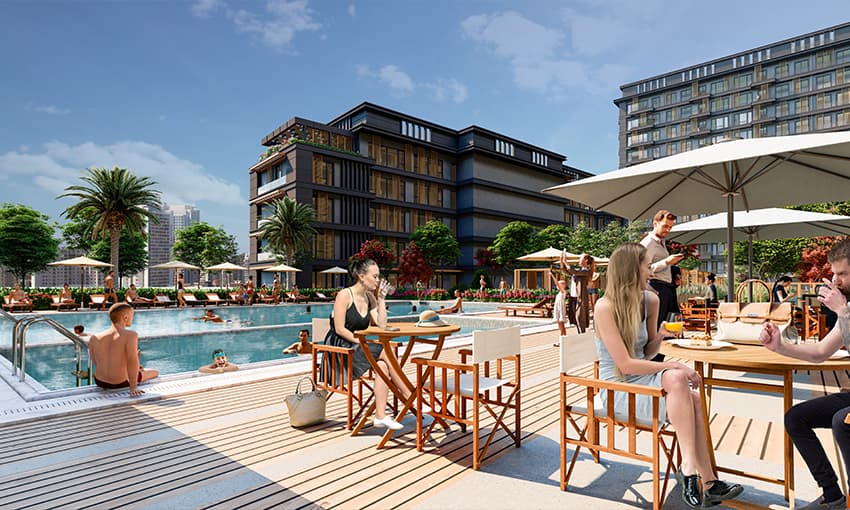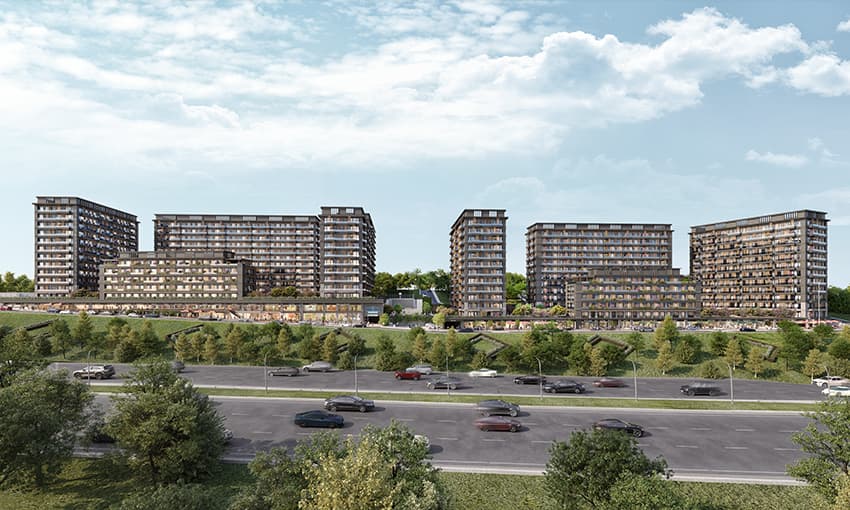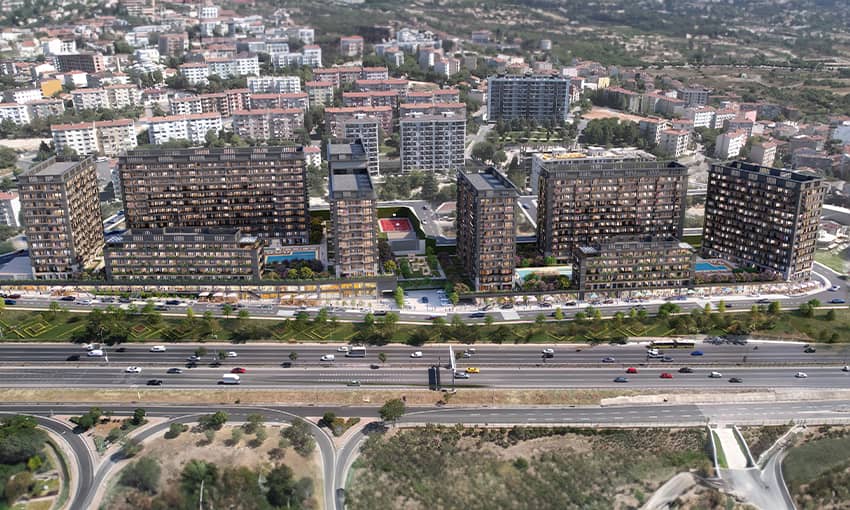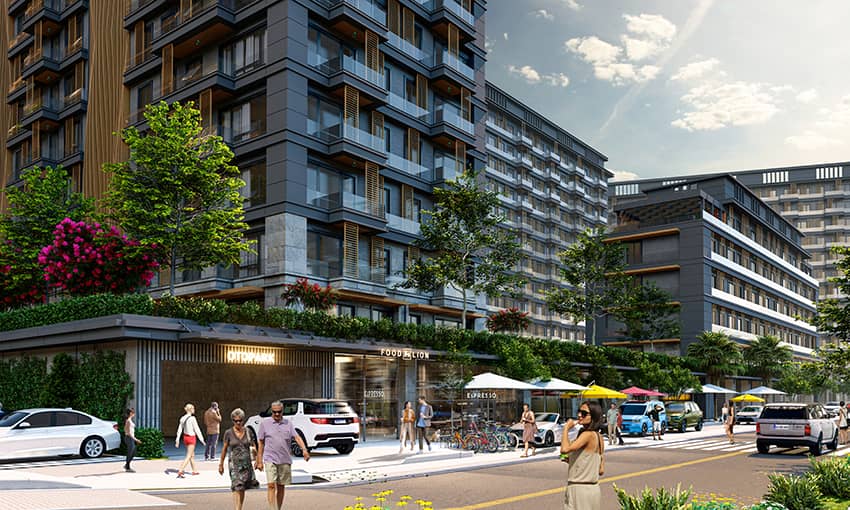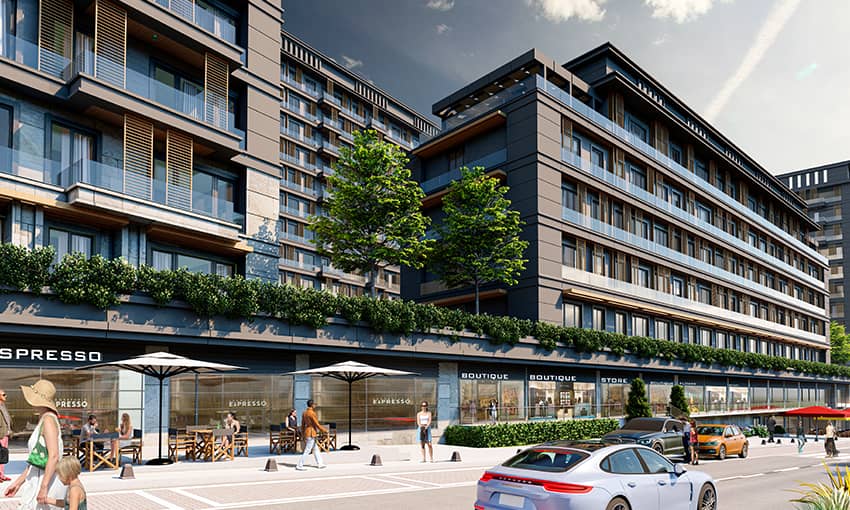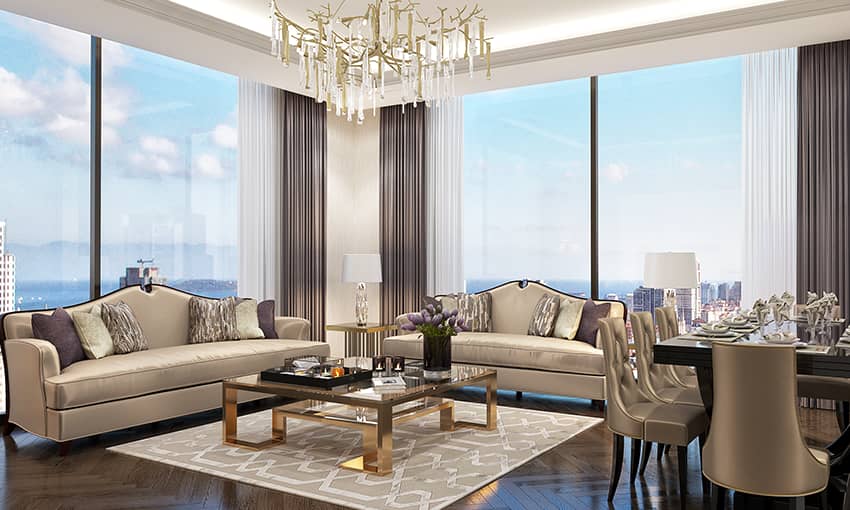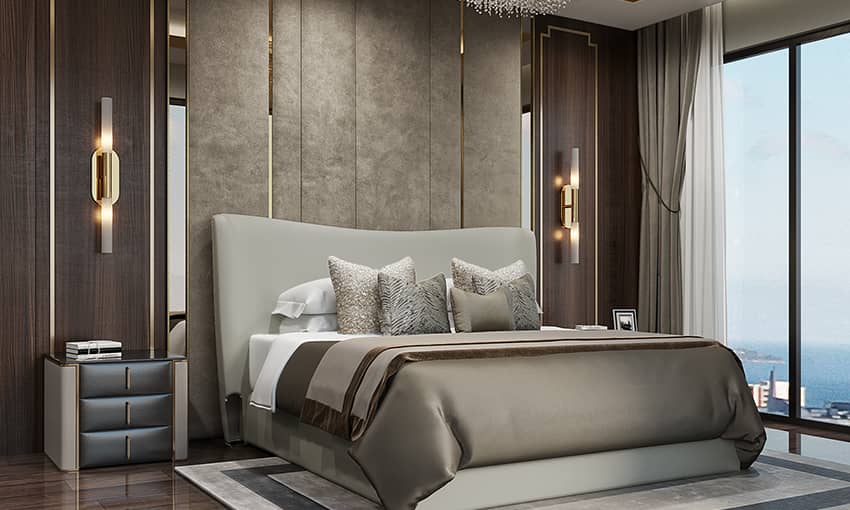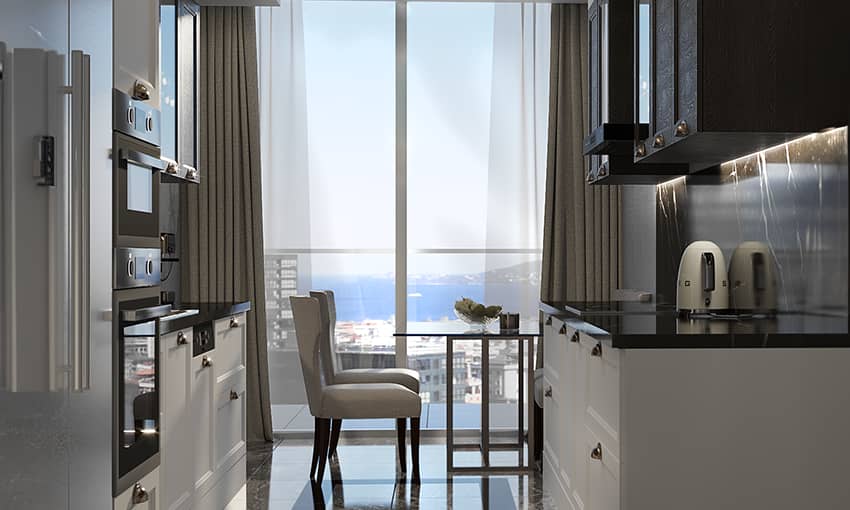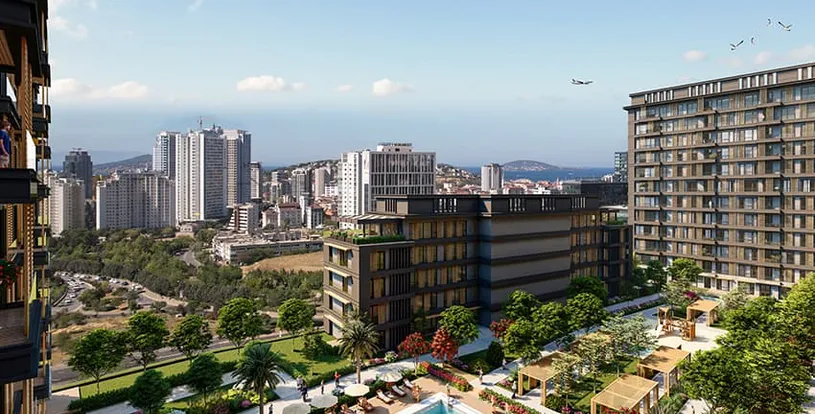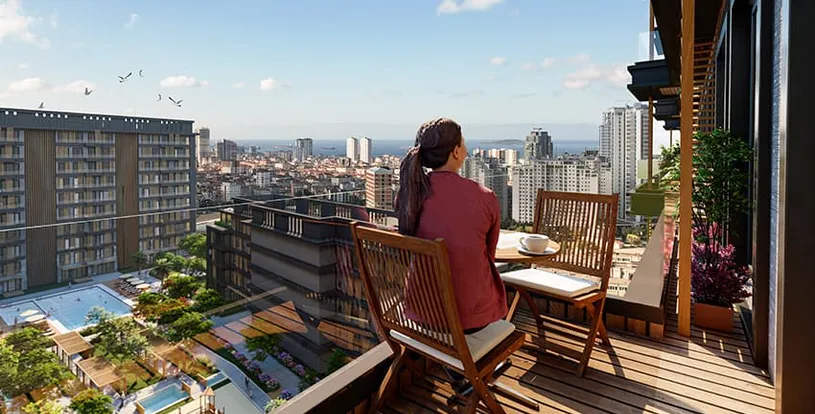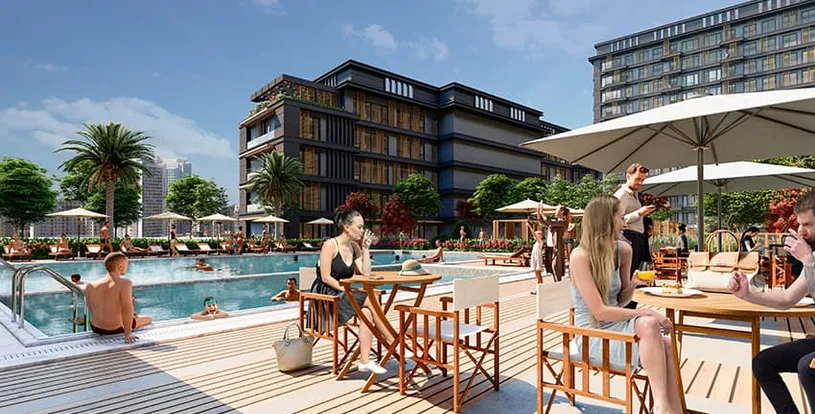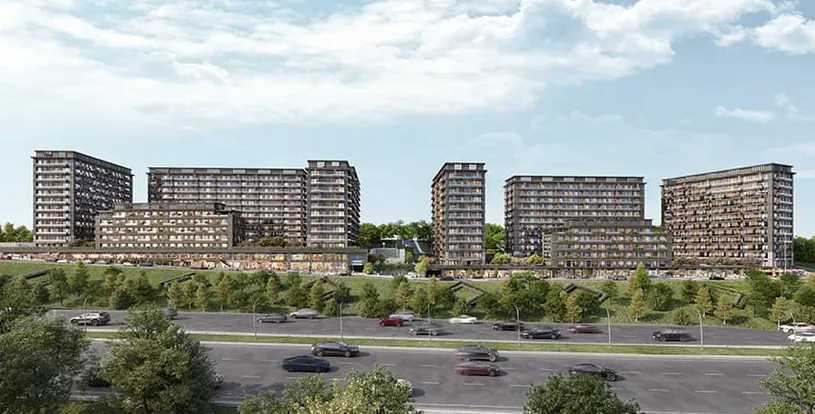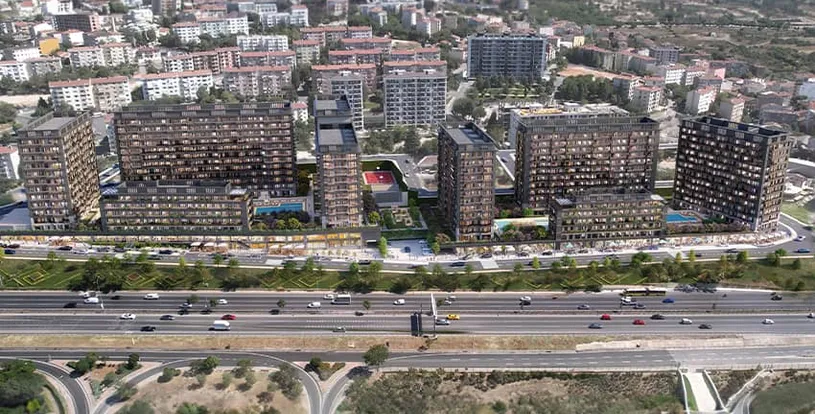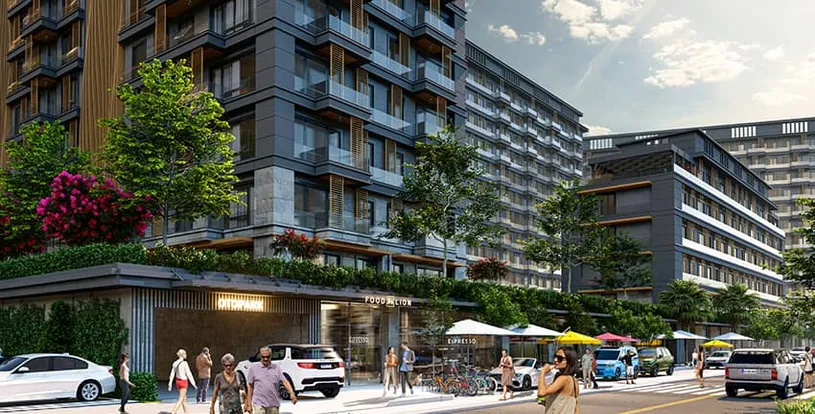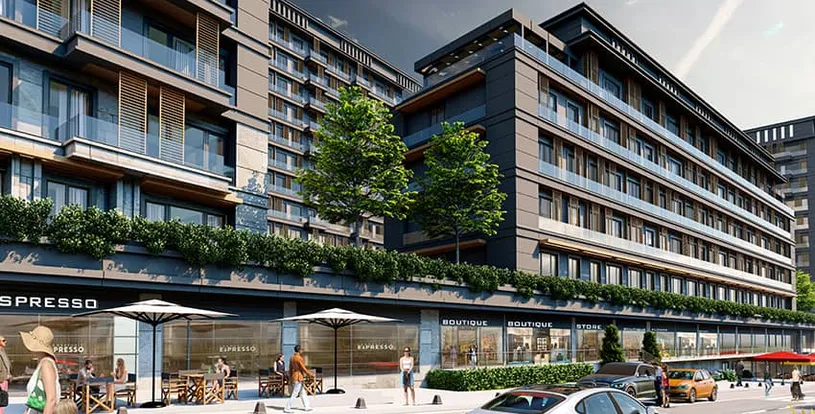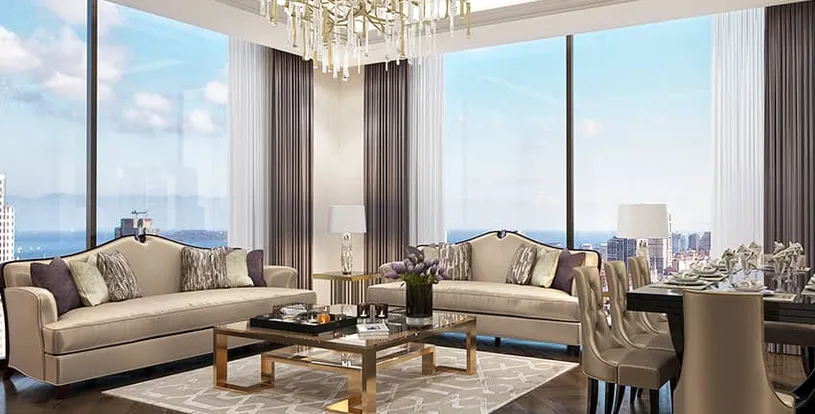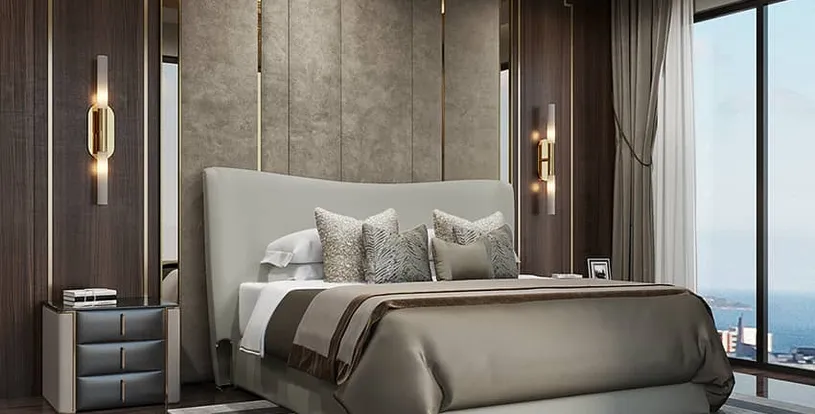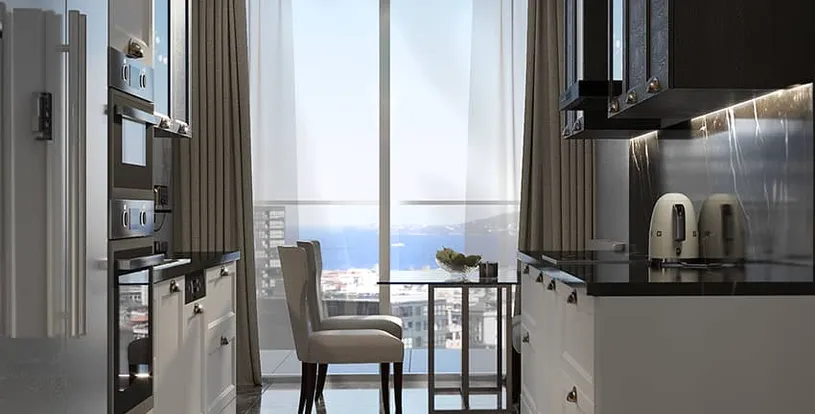 Expand
Back
Residential Apartments With the Perfect Blend of Nature and Modern Living in Maltepe, Istanbul
Apartment, Investment
Maltepe
Istanbul

Sea View

Apartment, Investment

up to 3
Bedroom

up to 2
Bathroom

Delivery 1-2025
Maltepe, Istanbul

Sea View

Delivery 1-2025
up to 3
Bedroom

up to 2
Bathroom
What is Dünya Şehir Maltepe in Maltepe, Istanbul?
Dünya Şehir Maltepe (IP-844) is a new residential development located in Maltepe, Istanbul. The project offers a variety of amenities, a central location, easy access to transportation, and a variety of options for all preferences. The project's 13,500 square meters commercial area will have a dynamic street life, with prestigious businesses putting up shop. Because of its combination of well-known businesses, restaurants, and cafes, the 400-meter-long street will be a popular destination for both project residents and the wider community. The street will also serve to boost the project's investment value.
Dunya Sehir Maltepe has a total land area of 26,500 square meters. Of this, 15,500 square meters is dedicated to green space and 11,000 square meters is dedicated to construction. The residential compound offers a variety of apartment layouts, ranging from studios to 4+1 bedrooms spread over 10 blocks. The square meterage of the apartments ranges from 60 to 230 square meters. So one can see that it can be suitable to all preferences.
Dunya Sehir Maltepe boasts a special location in Maltepe, the distance to public transportation and the highways that this compound can connect to, makes it highly desirable for people who are interested in exploring the city of Istanbul, Yalova, Sapanca, and heading back home at the end of the day easily without having to drive in side roads.
The construction company that owns this housing compound is Dünya Şehir Gayrimenkul Geliştirme ve İnşaat A.Ş. The company has a long history of successful projects in Istanbul and other parts of Turkey. Such as the most recent project Dunya Sehir Kartal. The name of this construction company is slowly becoming a brand for safe investments in Istanbul, as well as a family-oriented house construction expert.
Where is the Location of Dünya Şehir Maltepe in Maltepe, Istanbul?
The Dünya Şehir Maltepe (IP-844) project is located in Maltepe, Istanbul, on the Anatolian side of the city. Maltepe is a district known for its coastal areas, green spaces, and proximity to various amenities. The project's specific location within Maltepe is not mentioned in the information provided. However, it is mentioned that the project is situated in an exclusive location, right next to the Marmaray and metro lines, which provide easy access to the European side of Istanbul. The project's central location ensures convenience and accessibility to universities, hospitals, public institutions, and business centers in the surrounding area.
What are the Important Locations Near Dünya Şehir Maltepe in Maltepe, Istanbul?
Dünya Şehir Maltepe (IP-844) is strategically located in Maltepe, Istanbul, offering proximity to various important locations and amenities. Some of the notable places near the project include:
Sabiha Gökçen Airport (14 km)
Maltepe Coast (2.8 km)
Istanbul Anadolu Courthouse (2.4 km)
Esenkent Metro Station (direct access to Kadıköy - Tavşantepe metro line)
Hospitals, including Kartal Lütfi Kırdar Şehir Hastanesi
Shopping Centers: Ritim Istanbul AVM, Anatolium Mall, Marmara Ikea
Pendik Marina (10 minutes away)
These are just a few of the noteworthy places near Dünya Sehir Maltepe. The central position of this residential project enables easy access to a variety of services, transportation alternatives, and vital facilities in the Maltepe area. This in turn improves the entire living experience of all residents and visitors. These kinds of facilities provided by the government are the center of everyone's research when looking to buy an apartment in Istanbul.
What are the Features of Dünya Şehir Maltepe in Maltepe, Istanbul?
Dünya Sehir Maltepe (IP-844) in Maltepe, Istanbul has a variety of services and characteristics. Here are some of the project's key features:
Horizontal Architectural Style: The project is developed with a horizontal architectural style in mind, giving a comfortable and spacious living environment.
Vast selection of social facilities
Very close to the metro station
Lots of green spaces to escape the concrete jungles outside
Comfortable layouts of apartments
Social areas with various indoor and outdoor facilities, including 24/7 security, indoor/outdoor swimming pool, sauna, kids' playground, indoor parking, Turkish Bath (Hammam), fitness centers, and picnic areas.
What are the Reasons for Buying a Property from Dünya Şehir Maltepe in Maltepe, Istanbul?
There are several compelling reasons to consider buying a property from Dünya Şehir Maltepe (IP-844) in Maltepe, Istanbul. Here are some of the key reasons:
Prime Location: The project is strategically located in Maltepe, offering easy access to important destinations, transportation networks, and amenities.
Comprehensive Amenities: Dünya Şehir Maltepe offers a wide range of amenities within the compound, including extensive landscape areas and recreational facilities. It is designed to provide a comfortable and enjoyable living experience.
Sustainability and Energy Efficiency: The residential project integrates sustainable solutions such as solar panels for electricity generation and the use of treated wastewater for irrigation. These initiatives contribute to a more eco-friendly and energy-efficient lifestyle.
Investment Potential: Istanbul's real estate market has shown strong growth and potential for investment. Buying a property in Turkey offers an opportunity to be part of this dynamic market and potentially benefit from an appreciation in property value.
For Whom is Dünya Şehir Maltepe (IP-845) in Maltepe Suitable for Purchase?
Dünya Sehir Maltepe is appropriate for a wide range of prospective buyers. Here are some examples of persons who might be interested:
Families looking for big apartments and family-safe living areas
Investors seeking the potential for capital appreciation
Individuals interested in obtaining Turkish Citizenship through property investment
People that don't want to stay inside the noise of the city center but want to stay close to it at the same time
Is Dünya Şehir Maltepe Suitable For Families with Children?
Yes, Dünya Şehir Maltepe caters to the needs of families, providing a safe, vibrant, and family-friendly community for residents to call home, it is designed with a family concept in mind, offering spacious apartments and a range of family-friendly amenities. The full social facilities provide a convenient and enjoyable environment for families to spend quality time together. Additionally, the project's location in a family-friendly area further complements its suitability for families.
Is Dünya Şehir Maltepe Suitable For Who Wants to Be Turkish Citizen?
It does, some benefits of getting Turkish Citizenship by real estate investment are as below:
Visa-free travel to 90 countries and simplified visa issuance for several nations.
Potential future access to a European Passport, granting further advantages in terms of travel and residency.
Opportunity to establish a seamless business presence in Turkey, bridging the gap between the Asian and European continents.
Quick Citizenship and Passport issuance, with a streamlined process taking only 4 months, ensuring a prompt return on investment.
Authorization for multi-nationality and exemption from wealth disclosure requirements, providing flexibility and privacy.
Access to comprehensive medical insurance and high-quality education for the entire family.
Experience the safety, democracy, and freedom associated with the unique blend of Middle Eastern and European influences in Turkey.
What Kind of Services Does Dünya Şehir Maltepe Provide?
A host of recreational services are available in Dunya Sehir Maltepe:
Walking path
Children's playground
Sauna rooms
Gym
Turkish Hamams
Steam rooms
Closed parking lots
Swimming pools
Basketball court
Picnic areas
What is Life Like in Dünya Şehir Maltepe?
Life in Dünya Sehir Maltepe (IP-845) is absolutely unique, blending the finest of urban living with the tranquillity of nature. This residential project, located in the heart of Maltepe, strikes a harmonious balance between modern architecture and the surrounding natural surroundings. The spacious apartments have been deliberately built to meet the different needs of individuals and families, while also providing a pleasant and inviting living space. It allows residents to easily live the city life in a manner that does not keep them stuck inside the noise and gives the residents a getaway at the end of the day.
Property Options
| Number Of Rooms | Number Of Bathrooms | Spaces Start At |
| --- | --- | --- |
| 1 | 1 | 68 |
| 2 | 2 | 142 |
| 3 | 2 | 194 |
Property Features
24/7 Security Systems
BBQ Area
Fitness and GYM
Garden
Restaurant / Cafe
Swimming Pool
Turkish Bath
Central Heating
Walking Tracks
Parking
Sauna
Green Views
Indoor Car Parking
Landscape
Kids Playground
Shopping center
Shops
Terraces
Turkish Citizenship
Basketballs Playground
Metro station
Cinema Room
Outdoor Cinema
Sea Views