Princess Islands View Residences for Sale in Maltepe, Istanbul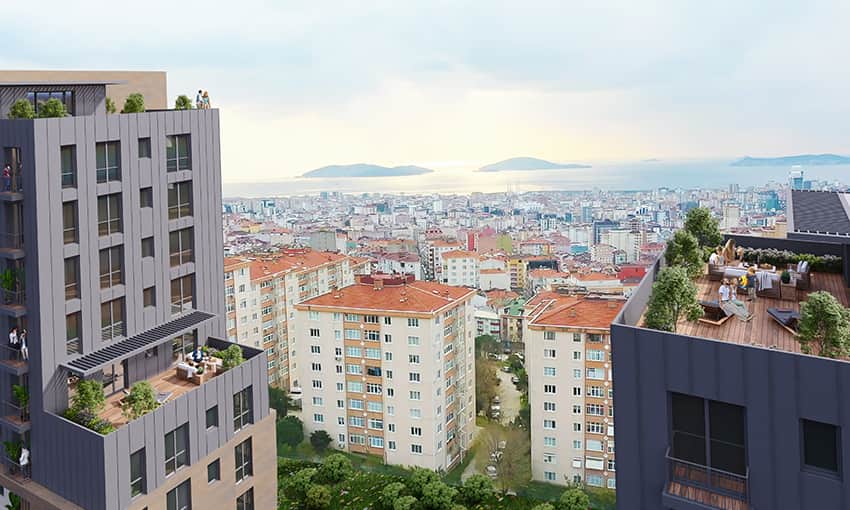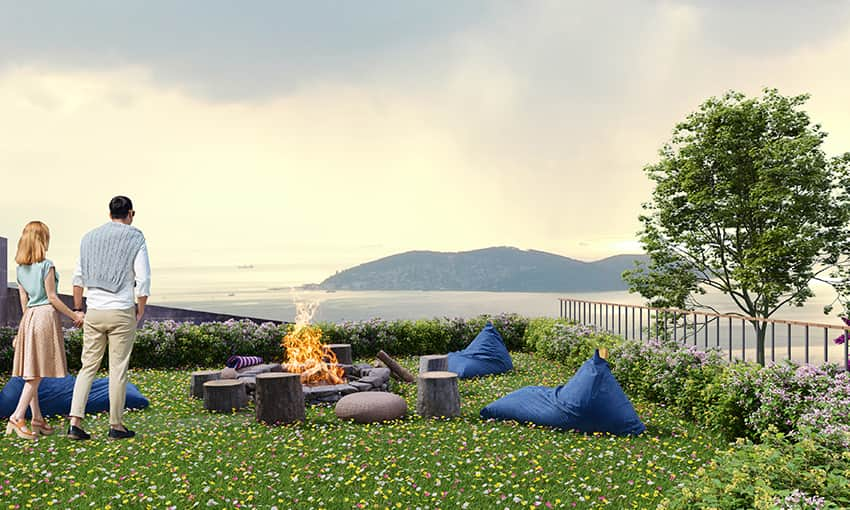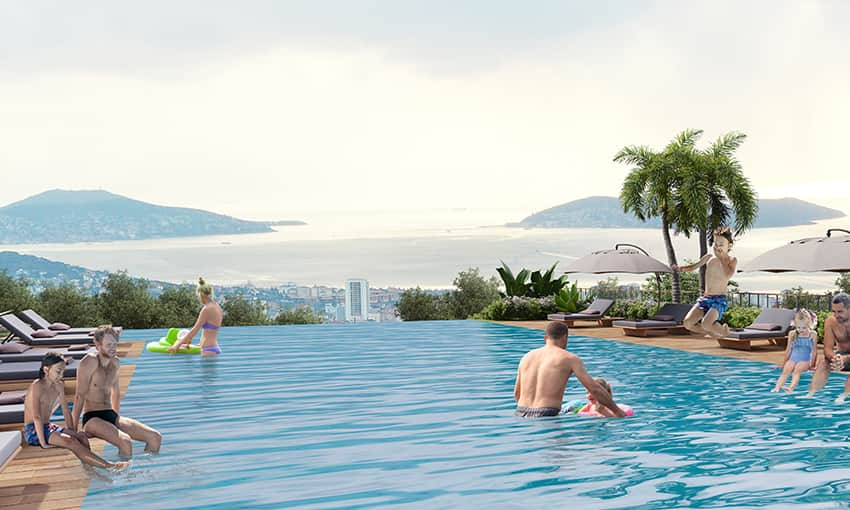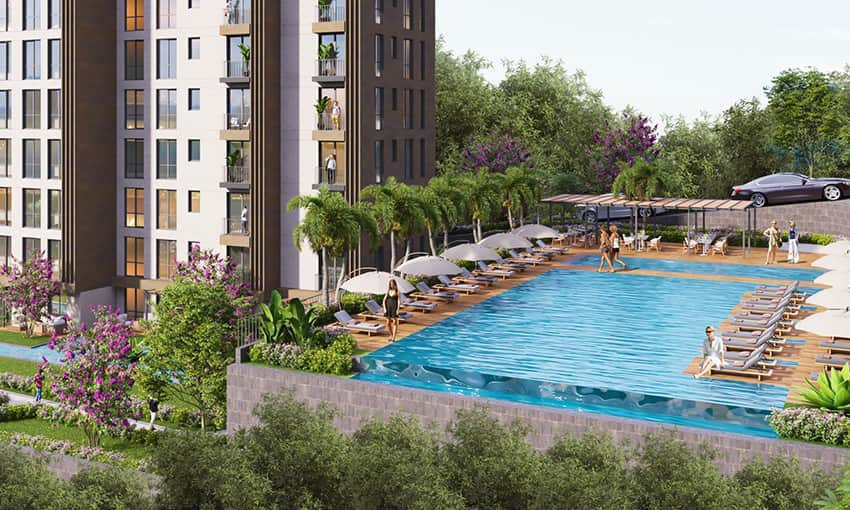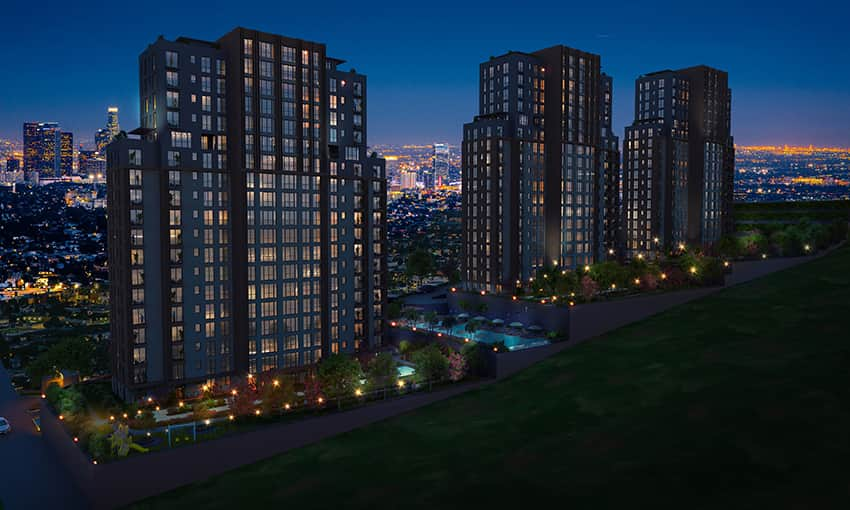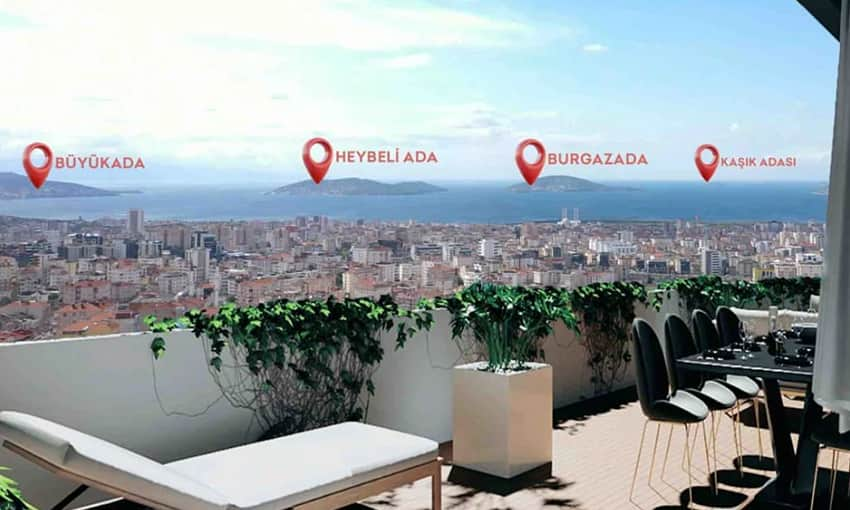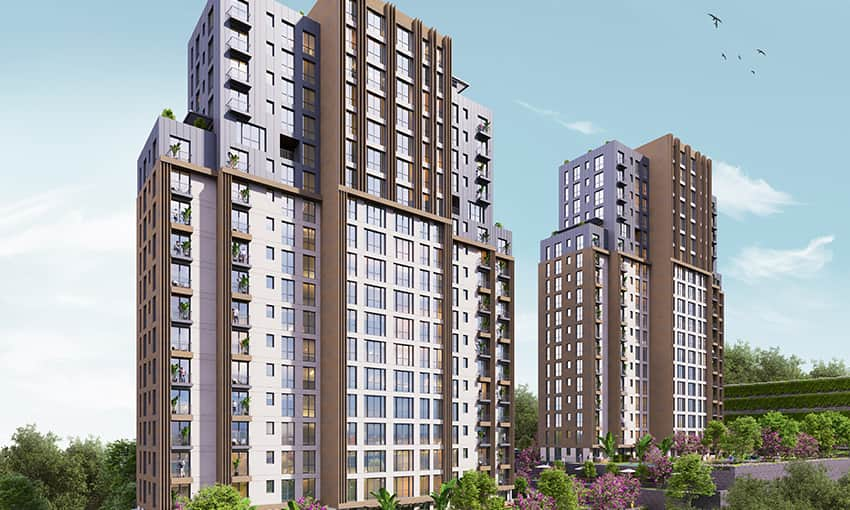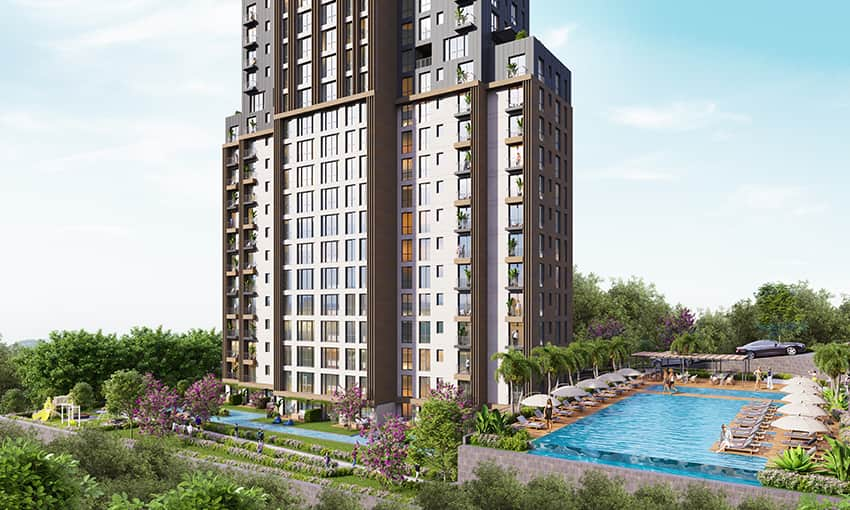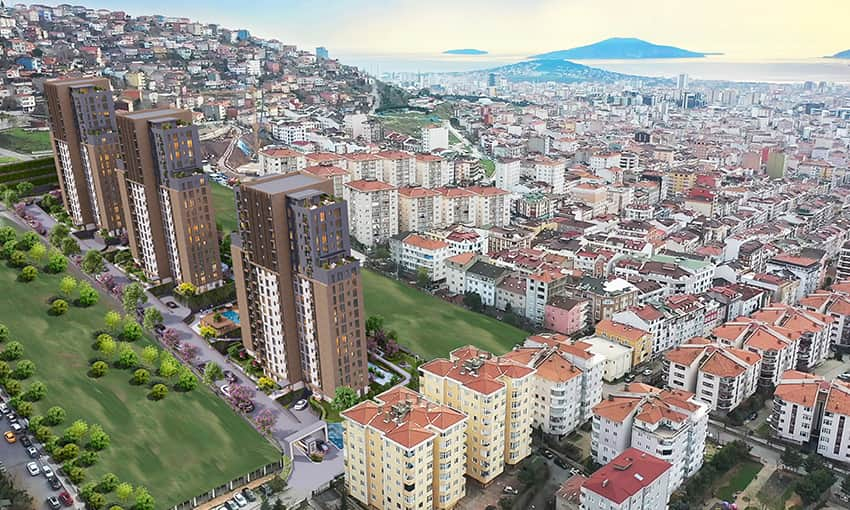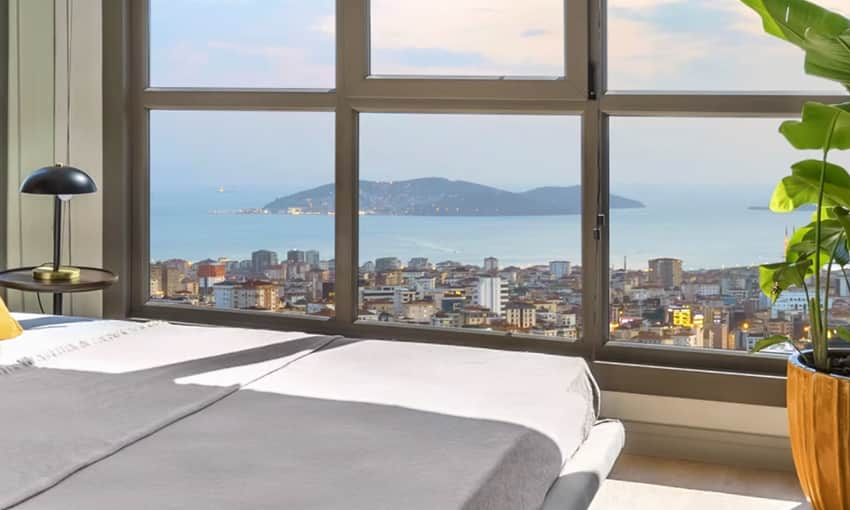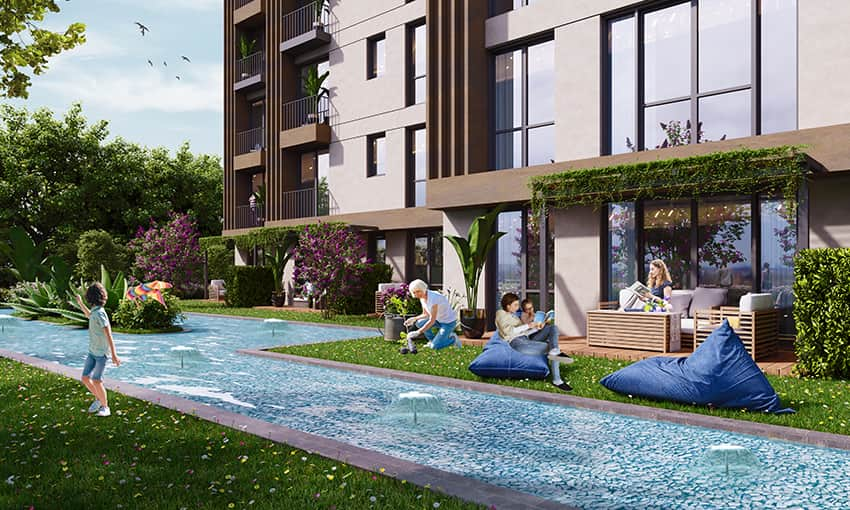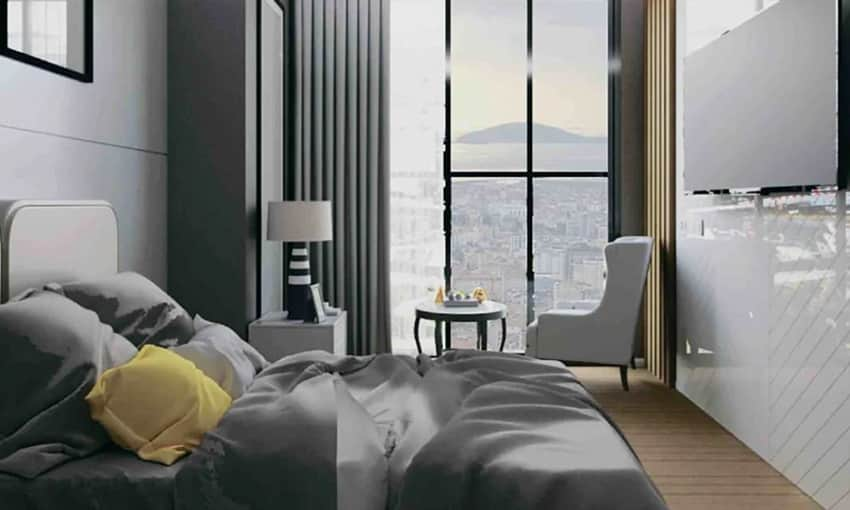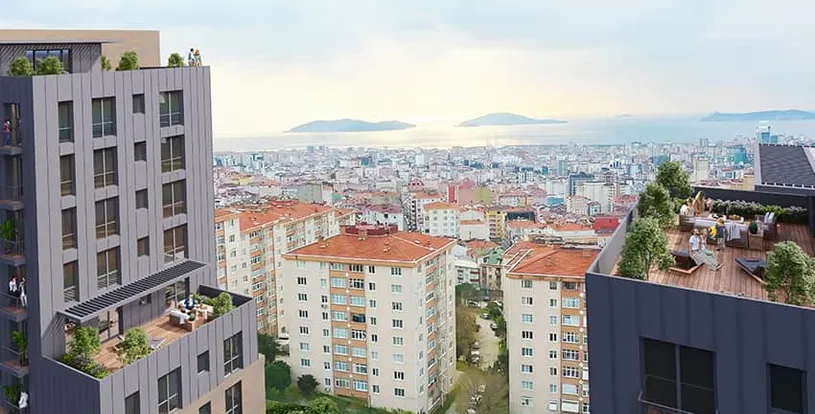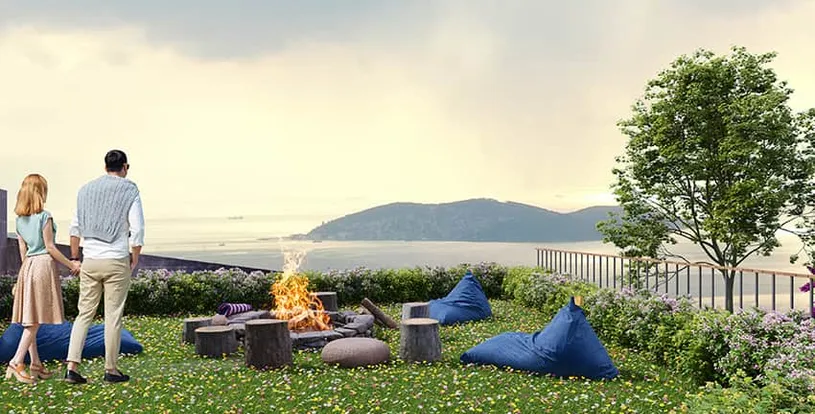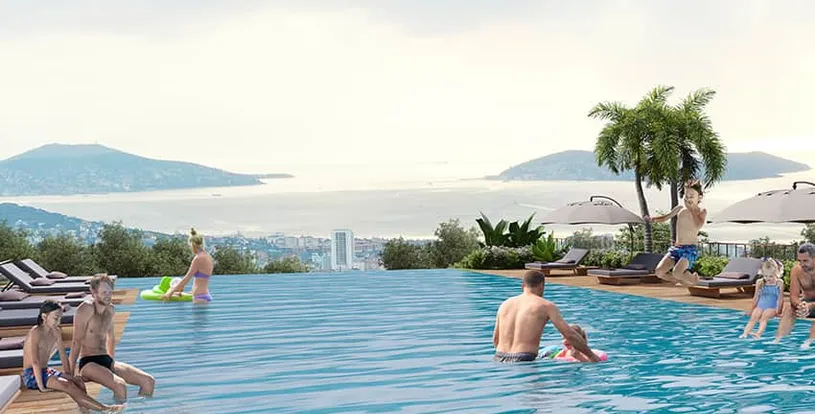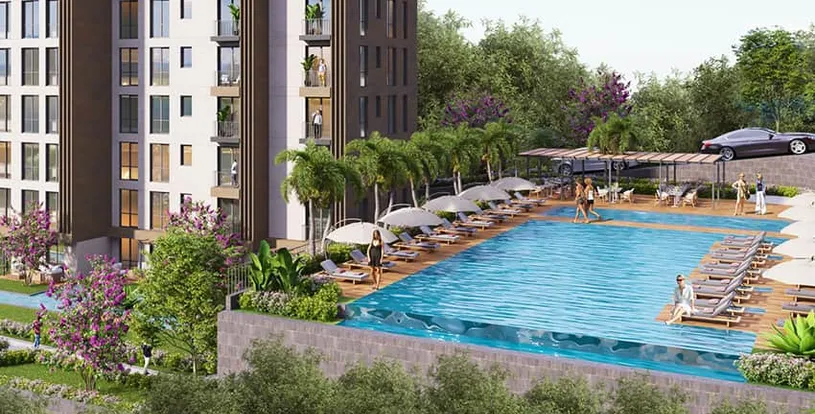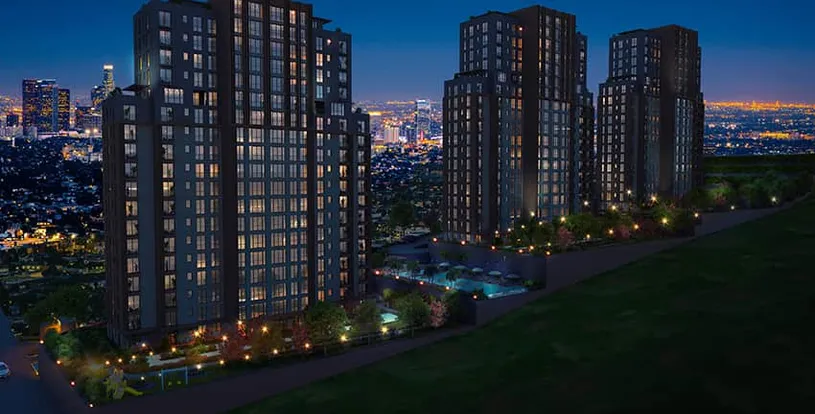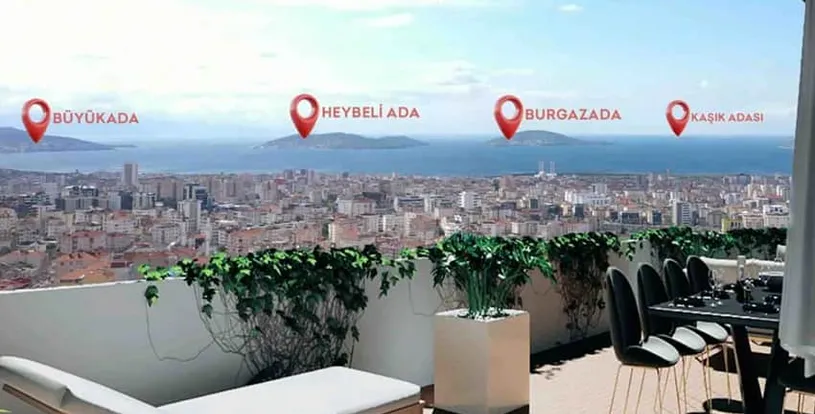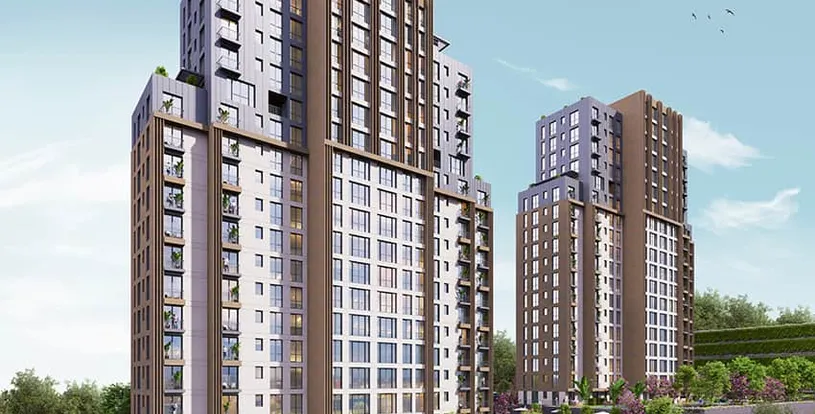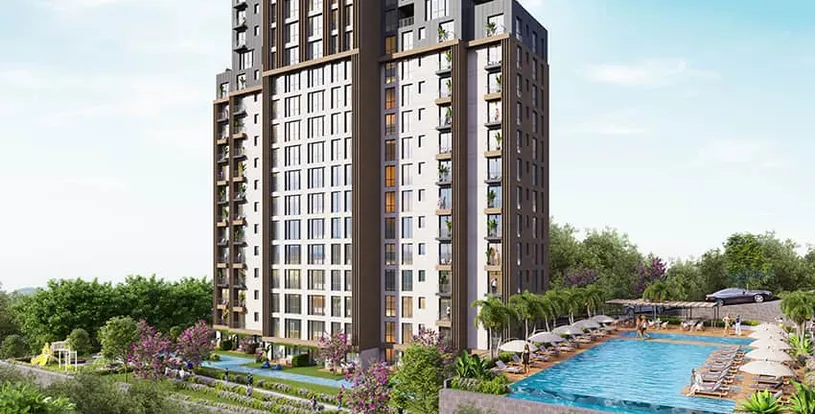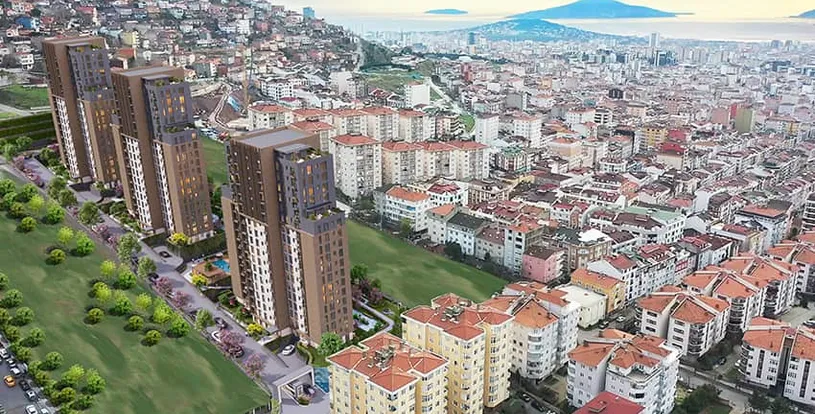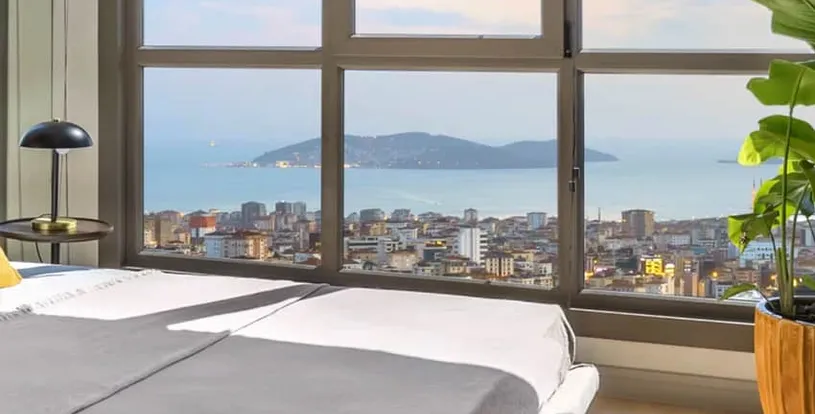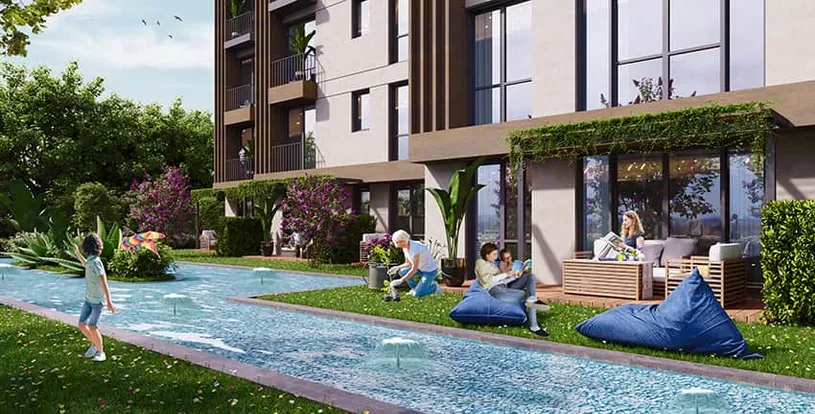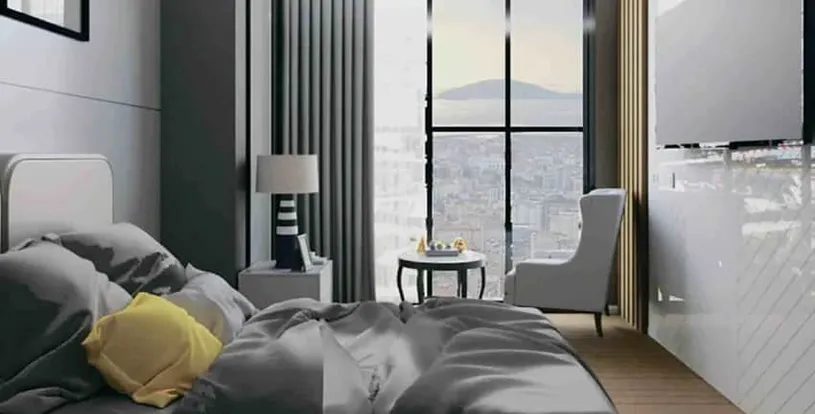 Expand
Back
Princess Islands View Residences for Sale in Maltepe, Istanbul
Beachfront, Apartment
Maltepe
Istanbul

Islands View

Beachfront, Apartment

up to 4
Bedroom

up to 2
Bathroom

Delivery 7-2025
Maltepe, Istanbul

Islands View

Delivery 7-2025
up to 4
Bedroom

up to 2
Bathroom
What is Kalamis Adalar in Maltepe, Istanbul?
The Kalamis Adalar real estate in the Maltepe district, one of the most prestigious areas in the city, is a brand-new property in Istanbul. This complex will offer a unique experience for those who want to enjoy the serenity and high living standards with the Princess Island view away from the city crowds.
The residences encompass (1+1) to (4+1) flats, constructed with innovative details, providing exceptional accommodations. Besides the comfortable floor plans and polished bathrooms, the well-designed balconies provide a healthy and warm atmosphere.
The complex was built by Kalamis Yapi, who developed other unique projects in Istanbul, such as Suluntepe Konaklari and Kastamonu Tower. The firm adopts unmatched concepts of modernity and efficiency.
Where is the Location of Kalamis Adalar?
These luxury apartments are located in one of the most valuable areas of Istanbul. In addition to the tranquility of Istanbul's Adalar Islands view where you can enjoy your time with your loved ones in a peaceful setting, these properties for sale in Istanbul, Maltepe are also close to the center of the neighborhood, but far from the hustle and bustle.
The properties also benefit from proximity to Maltepe Beach, educational centers like colleges and schools, famous medical centers, and shopping malls.
What are the Important Locations Near Kalamis Adalar?
The project is built near various spots, such as the following:
4 minutes to the Maltepe metro
10 minutes to Bostanci Ferry
12 min to Kartal Ferry
20 minutes to Sabiha Gocken Airport
10 minutes to the beach
5 minutes to Bahcesehir college
5 minutes to Maltepe Government Hospital
5 minutes to Maltepe Park Mall
7 minutes to Maltepe Fairground
Besides the fascinating landscape and the healthy surroundings, Kalamis Adalar residences also provide you with an inclusive lifestyle, a serene living environment, and entertaining shopping options through connections to a range of social amenities.
What are the Features of Kalamis Adalar?
The flats are established with high-quality materials corresponding to A+ standards to secure a one-of-kind experience with these essential elements:
The compound includes 3 buildings with 456 apartments designed on an area of 29.282 m2.
The floor plans are (1+1) to (4+1), comprising areas ranging from 44.26 m2 to 242.71 m2.
Recreational facilities such as a gym, semi-Olympic pool, decorative pools, squash area, mini-football and basketball courts, walking tracks, and a spa.
Each property includes a spacious terrace that offers a magnificent view of the Kinalı, Heybeli, Burgaz, and Buyukada Islands.
Commercial areas such as cafes and parks offer an enjoyable setting.
Kalamis Adalar presents a safe atmosphere. The security cameras are placed in separate places amongst the flats with 24/7 protection controlled by professional guards.
Precisely designed kitchens and bathrooms, created with classic details, added to keep an exclusive style of life.
High-security steel entrance doors, double-glazed windows, and heavy-duty air conditioning were applied as a part of implementing the project.
What are the Reasons for Buying Property from Kalamis Adalar?
Purchasing from this project is suitable for you because of:
The project is convenient for obtaining Turkish Citizenship.
The possibility to earn profits by renting or investing in your house.
You will experience eye-catching landscape views through the well-designed terraces,
You will spend quality time with your loved one in a natural setting, forgetting about traffic and daily stress.
Comfortable venues formed with high-end material and attractive interiors.
Compliance with Earthquake Structure Standards.
For Whom is Kalamis Adalar Suitable for Purchase?
This project is recommended to:
Homebuyers prefer dynamic areas with proximity to essential facilities such as schools, hospitals, cafes, and commercial centers.
Families who'd like to have quality time with each other in a sanctuary-like atmosphere.
People who seek on-site facilities, such as fitness centers, sports areas, and swimming pools.
Businessmen, investors, and anyone seeking a great investment opportunity that allows you to obtain Turkish Citizenship.
Is Kalamis Adalar Suitable For Families with Children?
Yes, the compound enables children and all family members to live within a conducive setting. The compound offers private fields and a swimming pool for kids.
Is Kalamis Adalar Suitable for single people?
Yes, the units comprise (1+1) and (2+1) residential options that offer them satisfying spaces.
Is Kalamis Adalar Suitable For Those Who Want to Be Turkish Citizens?
Yes, obtaining Turkish citizenship is possible when buying this property, as you can benefit from:
Visa-free travel to more than 116 countries for personal passports and more than 155 countries for business passports.
Furthermore, it offers the security of guaranteed investment returns along with such a reputable passport.
The process of obtaining a passport and citizenship can be completed in just 3 months.
Multi-nationally and wealth disclosure-free authorizations.
The whole family can benefit from comprehensive medical insurance and quality education.
Pension system benefits.
The right to live a safe, democratic, and free life Privilege of Middle Eastern- European Turkey.
What Kind of Services Does Kalamis Adalar Provide?
24/7 security cameras.
Parking spaces
Island view
Semi-Olympic swimming pool
Children's pool
Basketball & Junior Football halls
Fitness and sauna
Squash room
Kids playgrounds.
Rest and walking areas
Central heating.
Wide terraces
What are The Payment Methods of Kalamis Adalar?
You can benefit from the versatile payment terms offered by the projects in which you can get competitive discounts on Cash payments.
What is Life Like in Kalamis Adalar?
You will feel special the moment you enter the privileged properties of Kalamis Adalar. With the superb architecture and modern interiors of these houses, you also experience the mesmerizing beach with the Adalar island views ensuring that you find a placid and satisfying atmosphere at one of the exclusive beachfront flats in Turkey.
Property Options
| Number Of Rooms | Number Of Bathrooms | Spaces Start At |
| --- | --- | --- |
| 1 | 1 | 44.26 m2 |
| 2 | 1 | 57.90 m2 |
| 3 | 1 | 100.03 m2 |
| 4 | 2 | 204.51 m2 |
Property Features
24/7 Security Systems
Fitness and GYM
Garden
Restaurant / Cafe
Swimming Pool
Turkish Bath
Walking Tracks
Parking
Princess Islands
Sauna
Fully fitted kitchen
Green Views
Landscape
Kids Playground
Shopping center
Shops
Terraces
Basketballs Playground
Proximity to the Beach
Central Location
Metro station
Malls
Marina
Sea Views
Steam Room
Hospital