Vip Residence with Modern Designs in Sariyer, Istanbul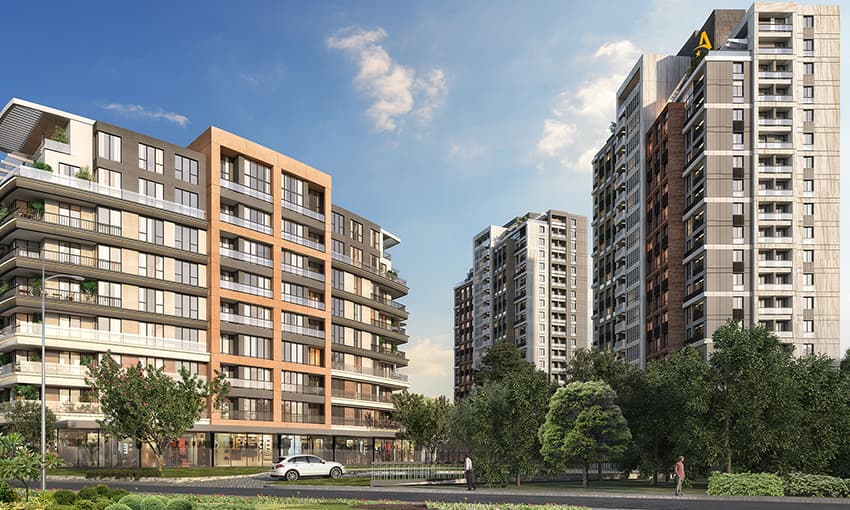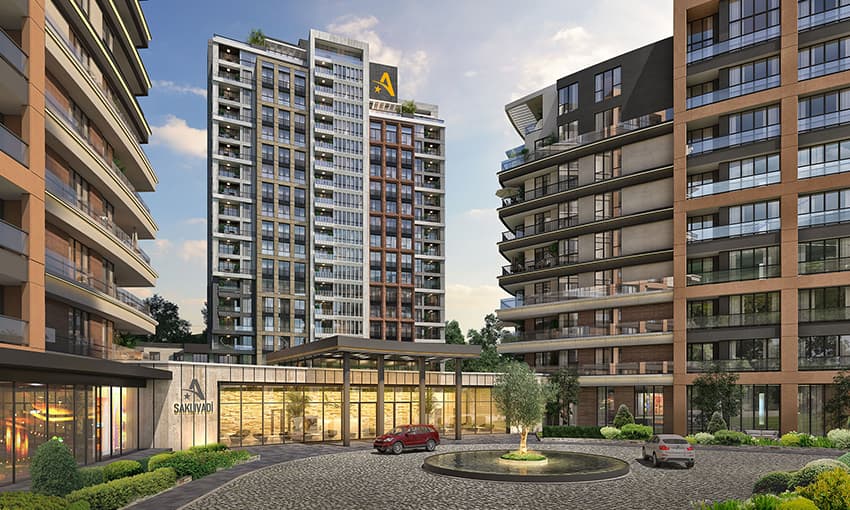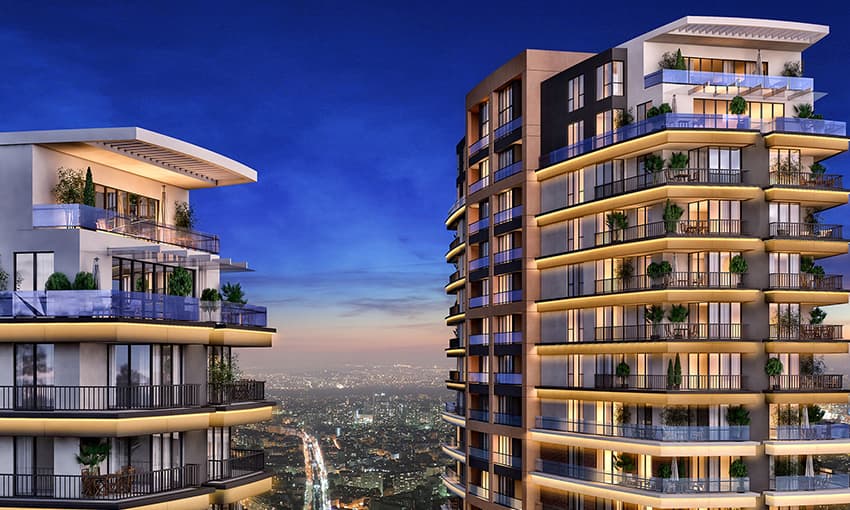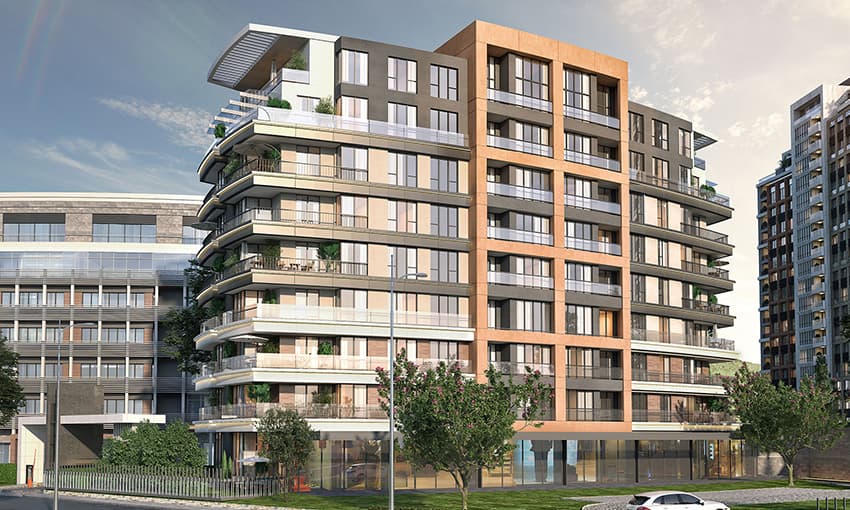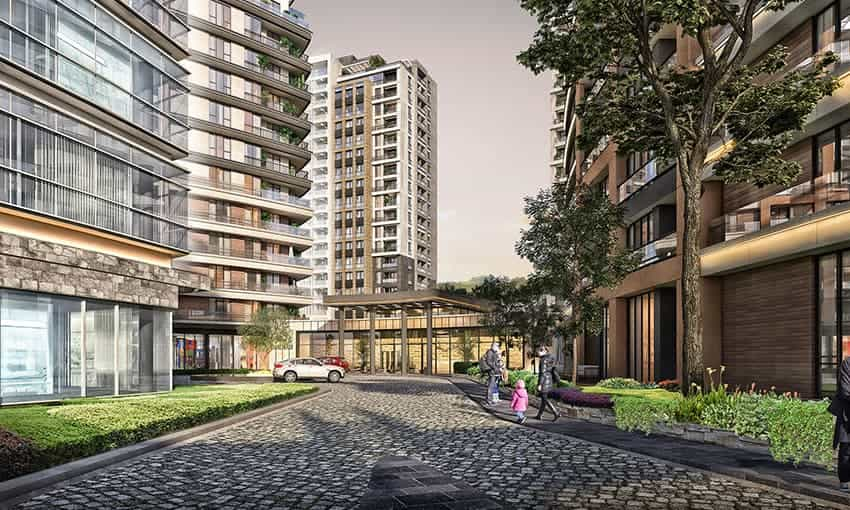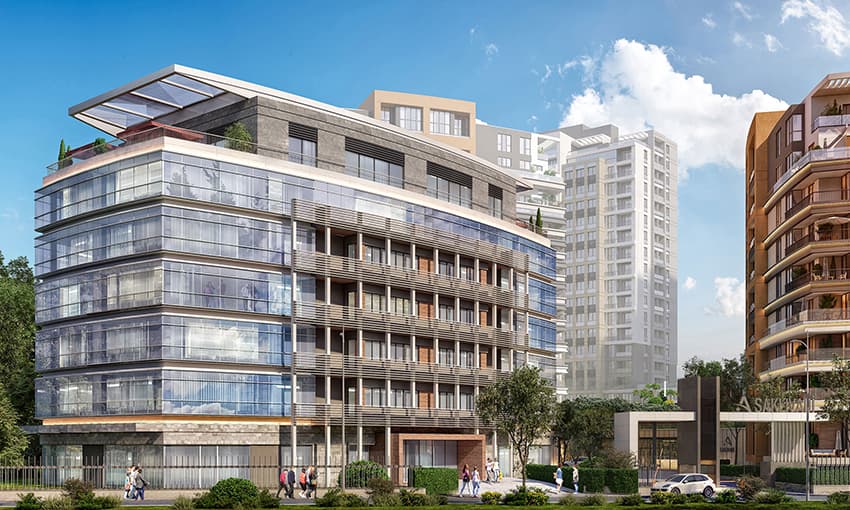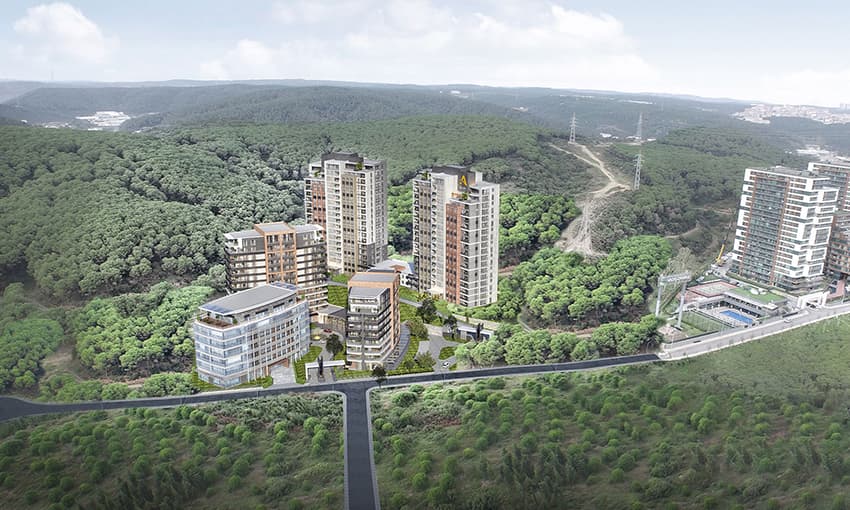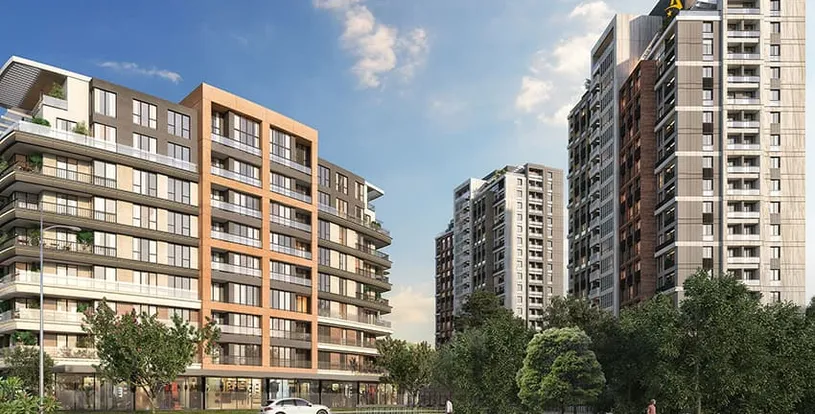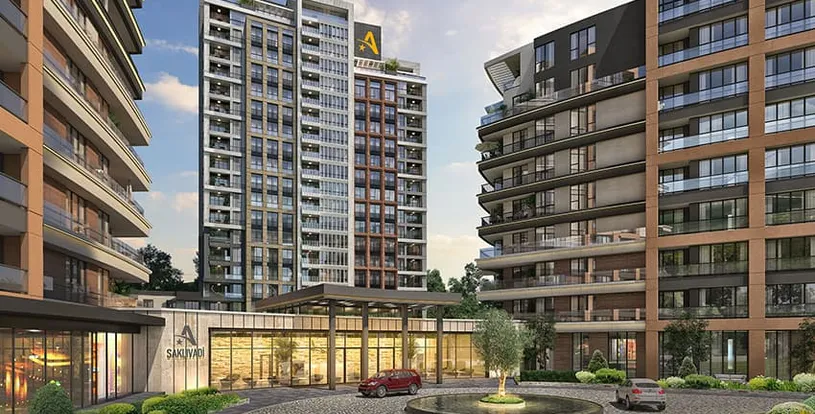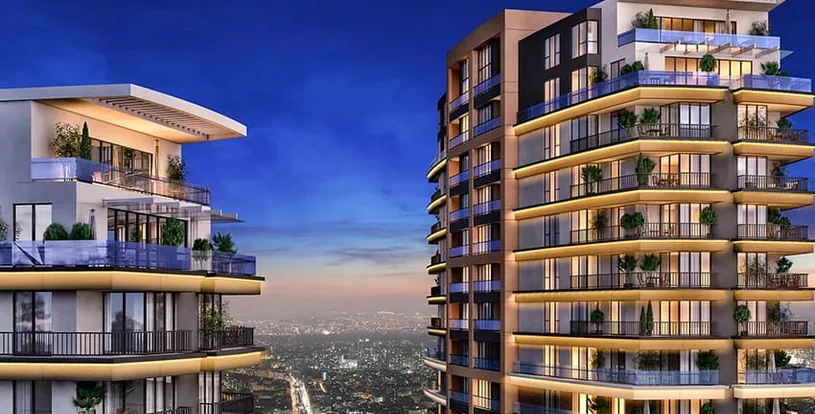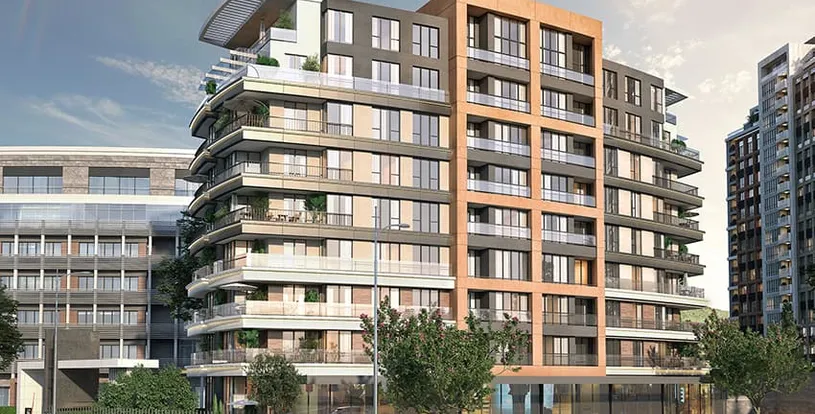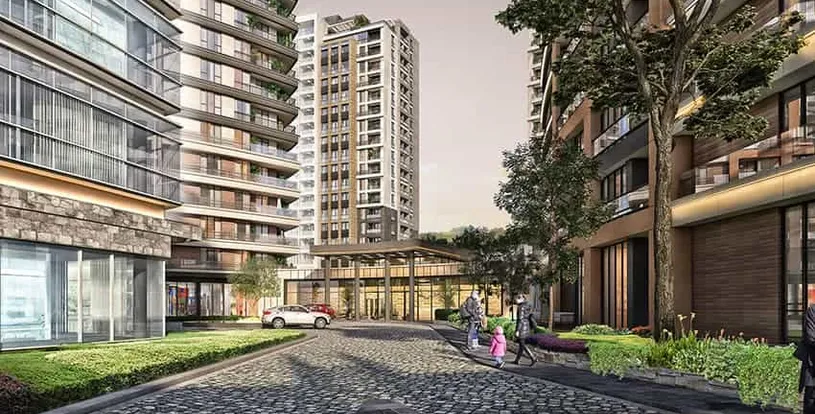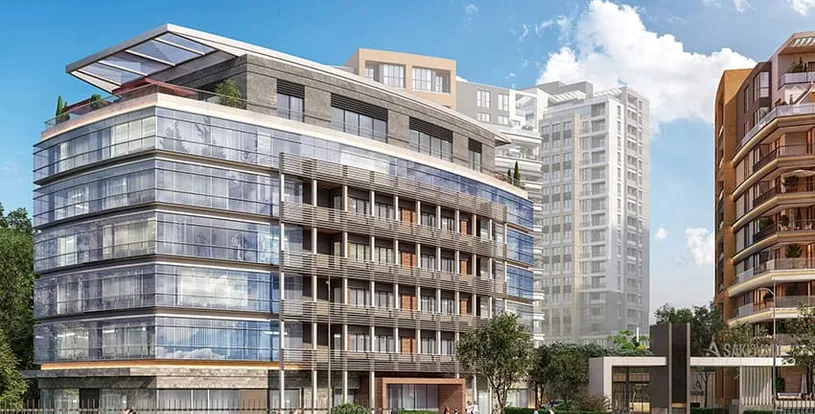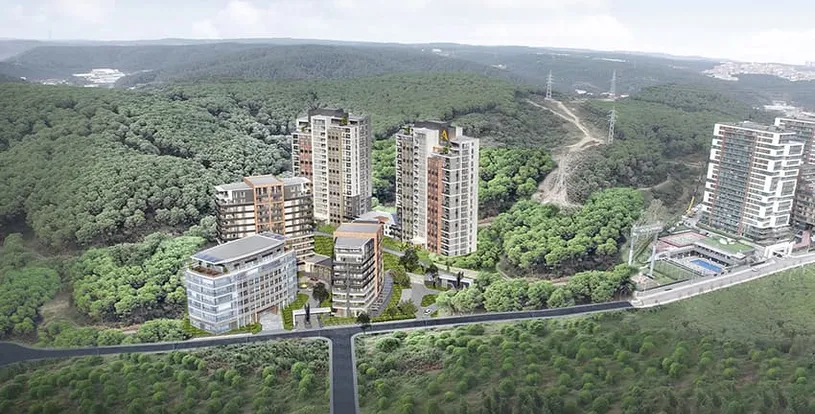 Expand
Back
Vip Residence with Modern Designs in Sariyer, Istanbul
Penthouse, Apartment
Sarıyer
Istanbul

Green View

Penthouse, Apartment

up to 3
Bedroom

up to 6
Bathroom

Delivery Ready
Sarıyer, Istanbul

Green View

Delivery Ready
up to 3
Bedroom

up to 6
Bathroom
What is Avrupa Konutlari Sakli Vadi in Sariyer, Istanbul?
Avrupa Konutlari Sakli Vadi is a residential complex with a modern design located in Sarıyer. It includes a wide variety of social possibilities that you seek and dream of. Given it is situated in a highly developed area, it is likely to provide profitable rental income.
You will have a peaceful life in every sense with the social facilities and decent location these apartments in Turkey offer. The units feature s special design, with large balconies where you can enjoy captivating forest views. The available floor plans range between 1+1 and 3+1 with office and commercial space options.
Avrupa Konutları Sakli Vadi project was built by Artas Insaat Constructions. Another project of this company, Vadi Istanbul Teras, also offers different design layouts that aim to satisfy different tastes.
Where is the Location of Avrupa Konutlari Sakli Vadi Project?
Thanks to the central location of the project in the Sariyer district, it offers a privileged life opportunity with proximity to transportation and other active social channels. Those properties for sale in Sariyer will be a suitable choice for those who want to live in the Ayazaga region and have a fascinating view overlooking the Belgrad Forest.
What Are the Important Locations Near Avrupa Konutlari Sakli Vadi?
Avrupa Konutlari Sakli Vadi has the privileges of being near major landmarks of European Istanbul which include (but are not limited to):
1 min to Vadi Istanbul Mall
3 min to Galatasaray NEF Stadium
5 min to Geyikli Turkcell Platinum Park
5 min to Seyrantepe Hospital
7 min to UNIQ Istanbul
30 min to Istanbul Airport
The proximity details mentioned above ensure that the project has the convenience of urban transportation. Your life and your time will gain value here.
What Are the Features of Avrupa Konutlari Sakli Vadi?
The main features of these residences for sale in Istanbul are:
The project consists of 7 blocks that include 227 residences, 222 offices, and 5 commercial units.
The project was built on a land area of 23,842 m².
The flats offer 1+1, 2+1, and 3+1 floor options.
The areas of the flats vary between 79 -267 m2.
Each flat has a designer kitchen and laundry room shelves.
There are various activity areas for social gatherings.
In this project, there is a 24/7 security camera to provide high security. The highest quality standards, materials, and coatings were used during all construction phases, such as internal and external thermal insulation.
The units are designed with modern special designs.
The project fully complies with the Earthquake Building Code.
What are the Reasons to Buy Property from Avrupa Konutlari Sakli Vadi?
Reasons why this project is the best choice for you are :
It is suitable for obtaining Turkish Citizenship.
It features high-quality materials.
The project includes various social facilities.
The project is privileged with transportation accessibility.
High investment value and increased rental rates.
You will live very close to everything you need to satisfy your daily needs, from shops, and entertainment facilities to communal social areas.
For Whom is Avrupa Konutlari Sakli Vadi Suitable for Purchase?
This project is suitable for medium and large-sized families as it has adequate facilities and spacious housing units.
Small families and newly married couples who want to live in an environment privileged with proximity to the city center.
It is suitable for businessmen, investors, and anyone looking for a great investment opportunity that offers to obtain Turkish Citizenship privileges.
Is Avrupa Konutlari Sakli Vadi Suitable For Families with Children?
Yes, this project is a suitable choice for families because of its proximity to educational institutions. In addition to the peaceful living environment, you will spend good times with your family in the activity areas on-site.
Is Avrupa Konutlari Sakli Vadi Suitable For Single People?
Yes, this project will be a suitable option for single people due to its location, low-maintenance apartment options, and quality living standards.
Is Avrupa Konutlari Sakli Vadi Suitable For Who Wants to Be Turkey Citizen?
Yes, this housing project is suitable for obtaining Turkish Citizenship which offers the benefits of:
Ability to visit more than 116 countries for Personal, and more than 155 Business passports visa-free. Besides the potentiality of including EU countries soon.
Besides owning such a prestigious passport, it provides the safety of guaranteed investment returns.
Quick Citizenship and Passport issuance process, down to 3 months only.
Multi-nationally and Wealth disclosure-free authorizations.
Comprehensive Medical Insurance and Quality Education for the whole family.
Pension system benefits.
Safety, Democracy, and free life privileges of the Middle Eastern-European Turkey.
What Kind of Services Does Project Avrupa Konutlari Sakli Vadi Provide?
The services offered by this project include (but are not limited to):
Children's playground
Indoor and outdoor swimming pools
Turkish Bath & Sauna
Fitness center
Camera Security and Parking
24/7 camera security
Air conditioning
Basketball court
Cafe
Doorman
Dry cleaner
Generator
Hairdresser
Landscape
Multipurpose hall
Smart Home System
Supermarket
What are The Payment Methods of Avrupa Konutlari Sakli Vadi?
The project offers flexible payment plans with cash discounts.
What is Life Like in Avrupa Konutlari Sakli Vadi?
Since this project is close to the Belgrad Forest, it allows you to breathe clean air, while you are also close to the nearby highways and transportation hubs that will allow you to easily reach all the amenities in the area.
Your life will gain the highest qualities living in this project. A unique apartment in Istanbul emerging with original design and marvelous facilities
Property Options
| Number Of Rooms | Number Of Bathrooms | Spaces Start At |
| --- | --- | --- |
| 1 | 1 | 85 m2 |
| 2 | 2 | 143 m2 |
| 3 | 2 | 194 m2 |
| 3 (Dublex) | 3 | 267 m2 |
Property Features
24/7 Security Systems
Garden
Fitness and GYM
Swimming Pool
Central Heating
Walking Tracks
Parking
Green Views
Indoor Car Parking
Kids Playground
Turkish Citizenship
Forest View
Ready Title Deed
Commercial Units
not_found
Offices
Rental Guarantee
Smart Home System