Luxurious Living WIth Forest View in Sariyer, Istanbul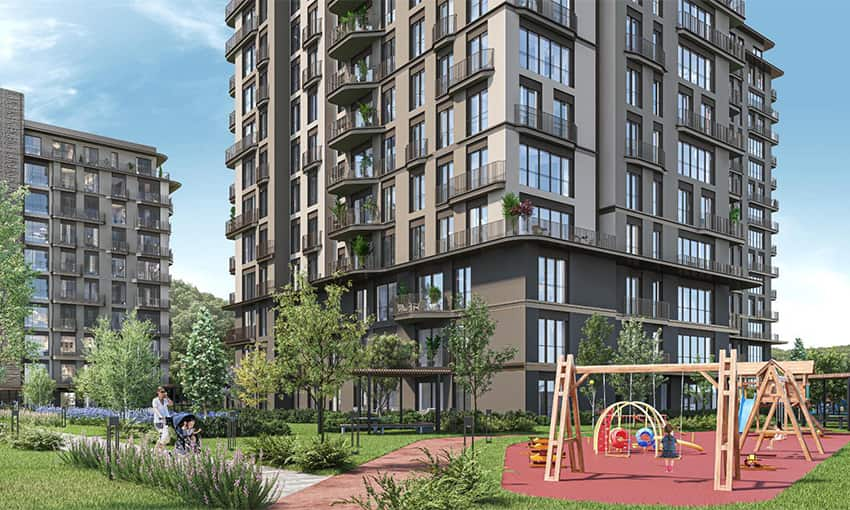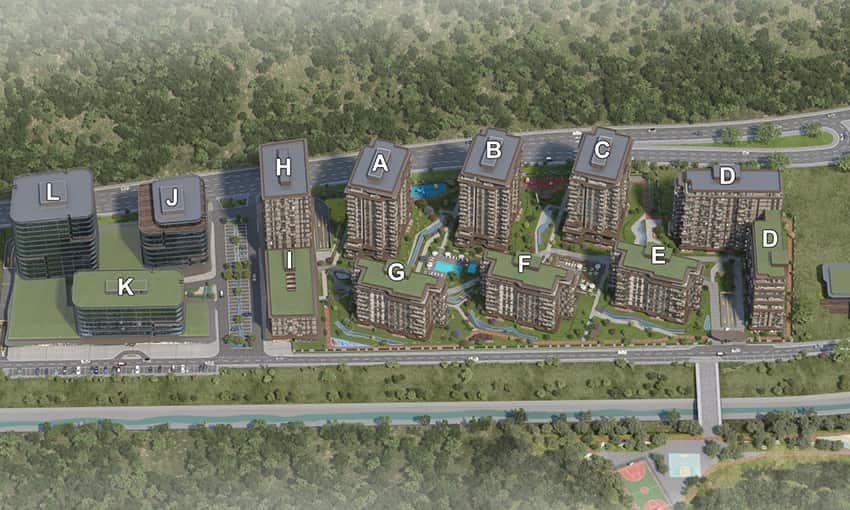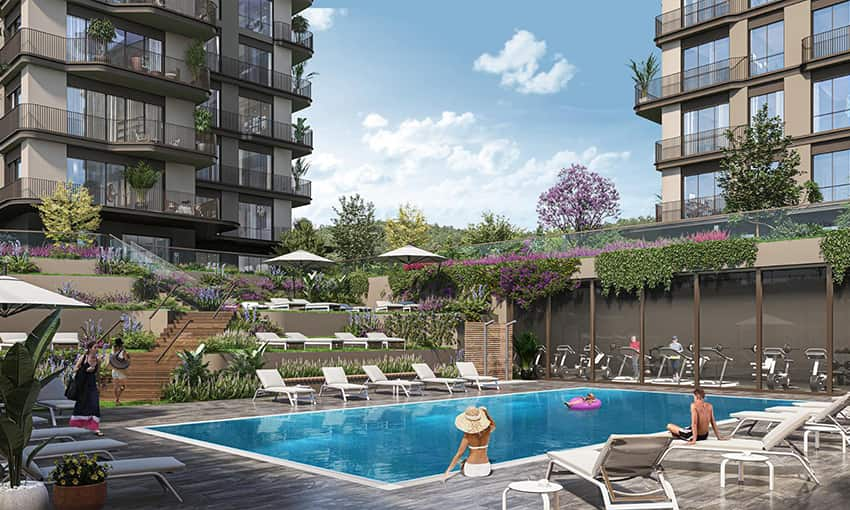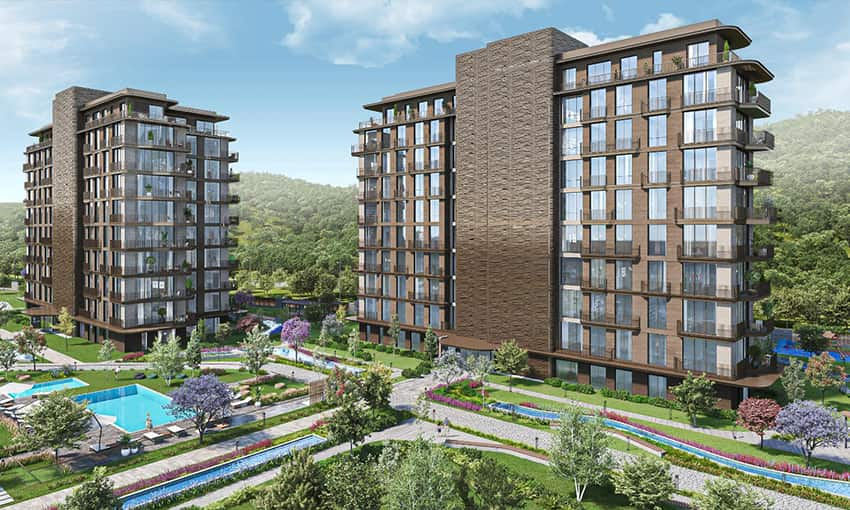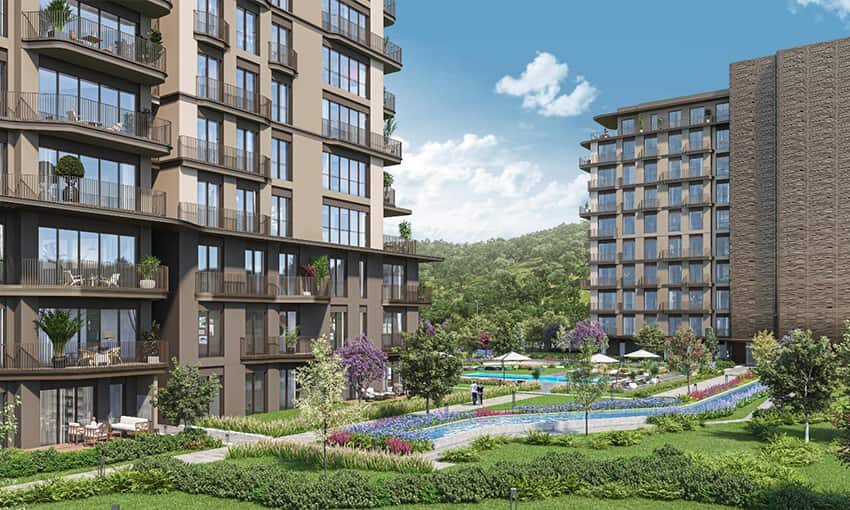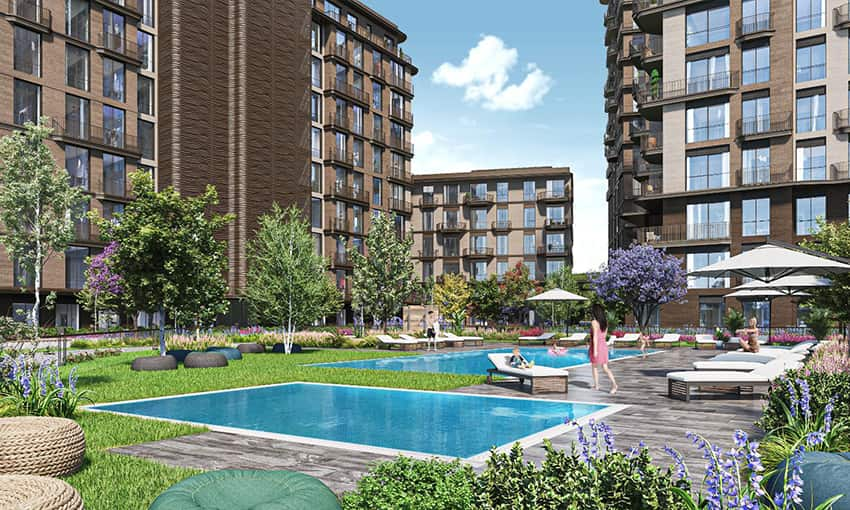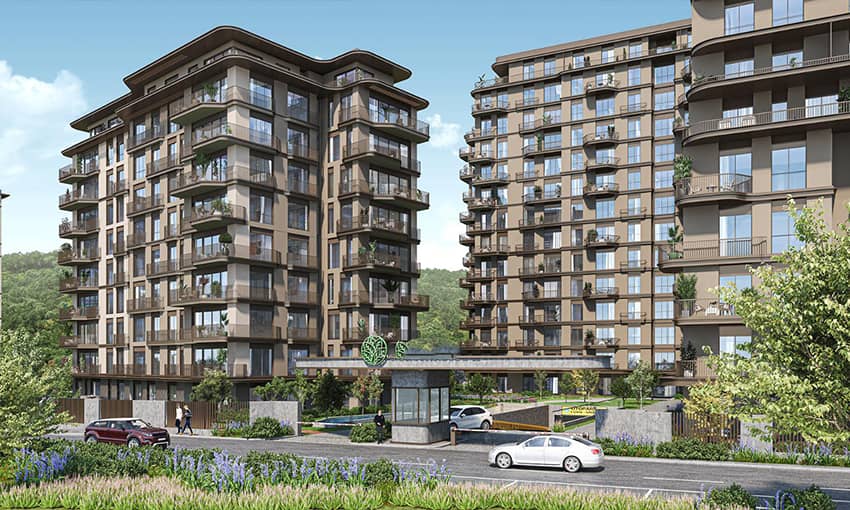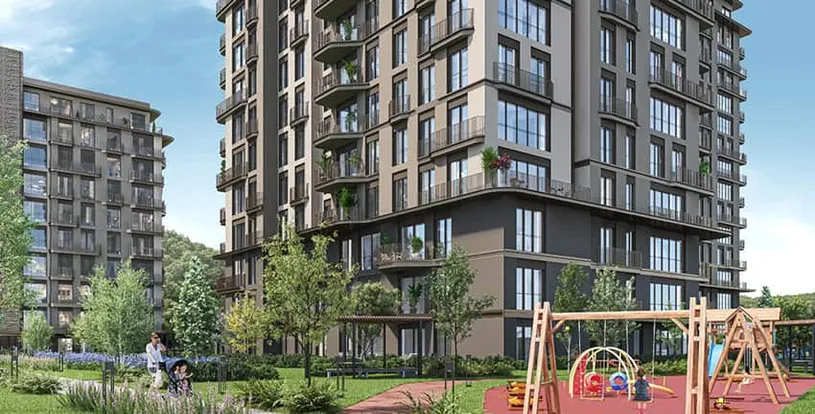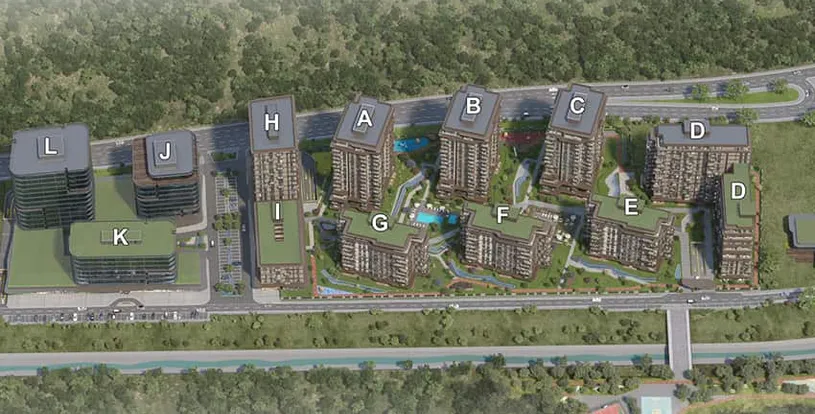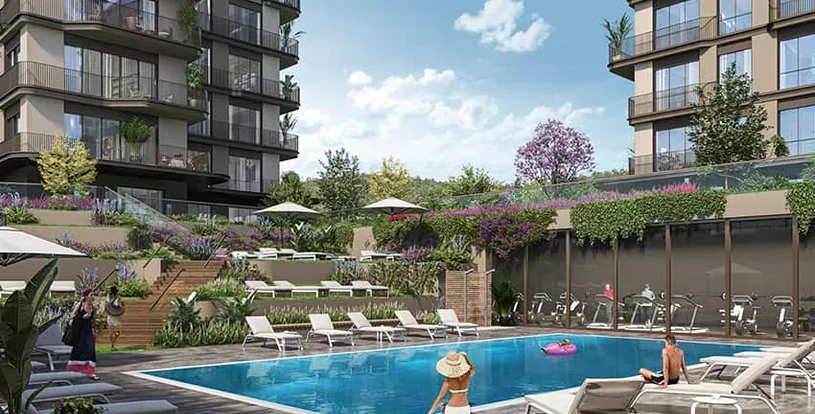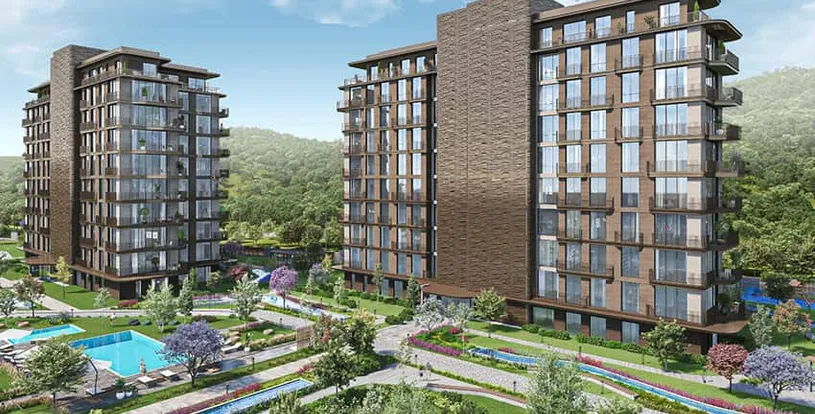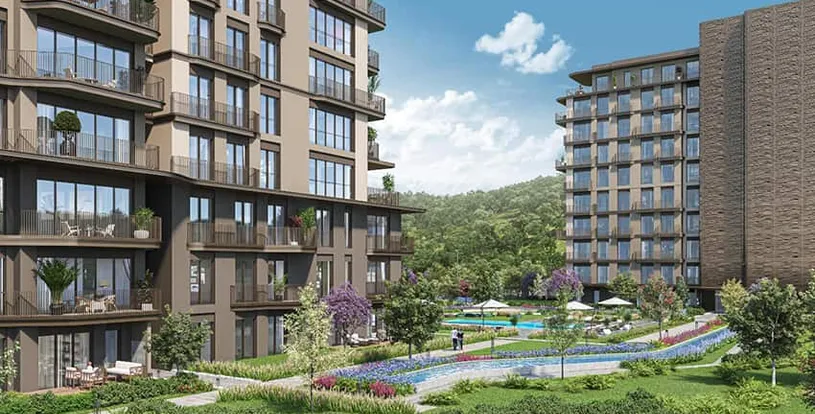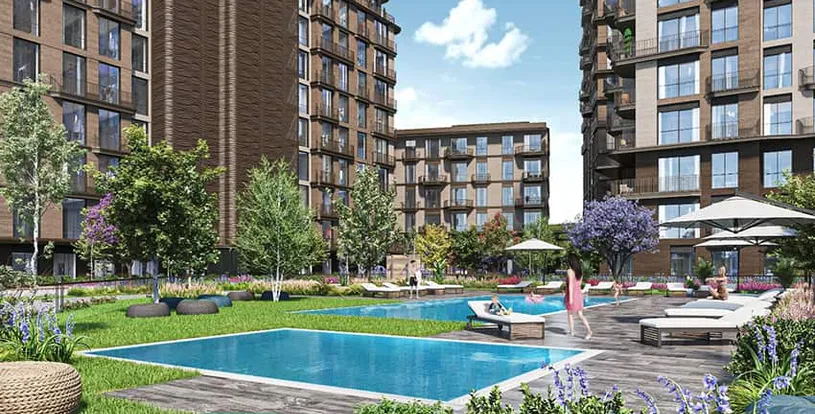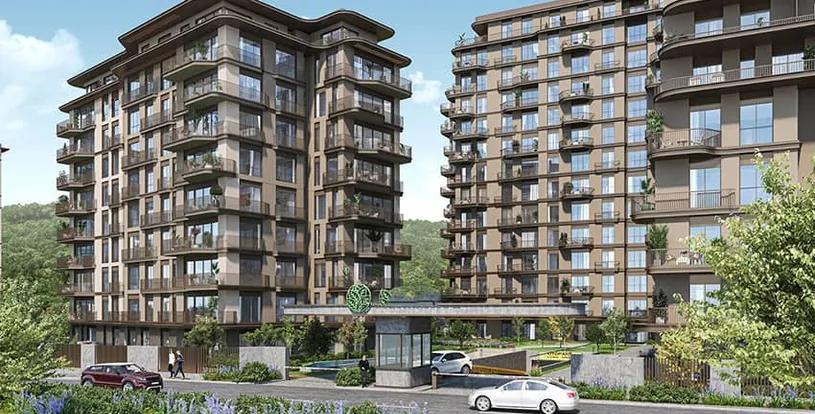 Expand
Back
Luxurious Living WIth Forest View in Sariyer, Istanbul
Luxury, Apartment
Sarıyer
Istanbul

Forest View

Luxury, Apartment

up to 5
Bedroom

up to 3
Bathroom

Delivery 12-2025
Sarıyer, Istanbul

Forest View

Delivery 12-2025
up to 5
Bedroom

up to 3
Bathroom
What is Maslak Koru in Sariyer, Istanbul?
Maslak Koru in Sariyer, European Istanbul, offers luxury apartments with breathtaking views of the Belgrad Forests. The compound features residential and commercial office units, along with extensive social and recreational facilities. Ideal for those seeking a serene and upscale living environment.
Maslak Koru presents a variety of apartments including 1+1, 2+1, 3+1, 4+1, 4.5+1, and 5+1 floor plans. The construction boasts an exquisite architectural design with balconies providing a full view of the lush forest and ample sunlight. Experience a harmonious blend of nature and modern living.
Developed by Invest Group & KIPTAS, renowned for their previous successful projects like Investvadi and Vadistanbul Teras, Maslak Koru started construction in 2021. With their expertise and commitment to quality, this project promises to be another exceptional development in Istanbul's real estate landscape.
Where is the Location of Maslak Koru?
Located in Ayazaga Mahallesi, Sarıyer, Istanbul, Maslak Koru offers a prime location with stunning landscape and city views. Residents can enjoy a full open view of the Belgrad Forest and the convenience of being just five minutes away from Vadi Istanbul Mall and the Marriott Hotel. Maslak Koru presents an ideal living and investment opportunity with nearby public transportation, shopping centers, event venues, prestigious educational institutions, and healthcare facilities. Its strategic location ensures easy access to various amenities, making it a desirable choice for those seeking a vibrant and convenient lifestyle.
What are the Important Locations Near Maslak Koru?
To ensure a comfortable living with access to main amenities Maslak Koru is located :
20 minutes to Istanbul Airport,
6 minutes to Vadi Istanbul Mall,
10 minutes to Zorlu Center Mall,
9 minutes to Istinye Mall
3 minutes to the Liv Hospital
13 minutes to Acibadem Hospital
.5 KM to TEM Highway,
250 m2 to Seyrantepe metro station
15 minutes to Şişli hamidiye Devlet Hastanesi,
6 minutes to İstanbul Teknik University,
10 minutes to KOC University,
4 minutes to İstanbul International Community School.
Maslak Koru homebuyers, enjoying their apartment in Istanbul, benefit from proximity to Istanbul Airport, Vadi Istanbul Mall, healthcare facilities, renowned educational institutions, and easy access to major highways and metro stations, ensuring convenience and a well-connected lifestyle.
What are the Features of Maslak Koru?
Maslak Koru Features the following :
A prestigious residential project located on a land of 270,000 m2 with 65% green areas.
Comprises 7 residential blocks offering various apartment types (1+1, 2+1, 3+1, 4+1, 4.5+1, 5+1). Each block rises up to 15 floors.
A total of 754 apartments and 5 office blocks.
120 shops available within the project including supermarkets, pharmacies, vibrant restaurants, and cafes.
Modern architecture provides spacious living spaces with high-quality materials and space-efficient design.
Apartments are equipped with top-notch appliances such as ovens, cookers, aspirators, dishwashers, and air conditioners.
Stylish kitchens, bathrooms, and balconies showcasing quality craftsmanship.
Abundant social areas include 24/7 security, indoor/outdoor swimming pools, a sauna, a kids' playground, indoor parking, a Turkish bath (Hammam), and a gym.
What are the Reasons to Buy Property from Maslak Koru?
The compelling reasons to choose Maslak Koru as your new home or investment opportunity:
Suitable for obtaining Turkish Citizenship, providing you with valuable benefits and opportunities.
High-quality construction and materials used throughout the development, ensure long-lasting durability and aesthetic appeal.
Maslak Koru offers residences that provide spacious and comfortable living spaces, catering to the needs of families of all sizes.
The convenience of easy access to various amenities, transportation, and key landmarks, enhances their daily lives.
Promising investment opportunity, offering potential appreciation and rental income.
Wide range of facilities including recreational areas, sports facilities, 24/7 security, and more, ensuring an enjoyable lifestyle for residents.
For Whom is Maslak Koru Suitable for Purchase?
Maslak Koru is suitable for purchase for:
Families seeking comfortable living spaces
Investors looking for promising investment opportunities
Individuals who desire a high-quality residential property in a prime location
Those interested in obtaining Turkish Citizenship through property ownership
Is Project Maslak Koru Suitable For Family with Children?
Yes, Maslak Koru is suitable for families with children, offering spacious residences and a range of family-friendly amenities and facilities.
Is Maslak Koru Suitable For Single People?
Yes, Maslak Koru can be suitable for single people who appreciate spacious living spaces and desire a high-quality residential environment.
Is Maslak Koru Suitable For Who Wants to Be a Turkish Citizen?
By purchasing a property from Maslak Koru, you can apply for Turkish Citizenship to enjoy the following benefits and privileges, including:
Visa-free travel to 90 countries and simplified visa issuance for multiple nations, showcased Turkey's increasing global influence.
Potential future opportunity to obtain a European Passport.
Convenient establishment of a hassle-free business in Turkey, bridging the gap between Asia and Europe.
Guaranteed investment returns and expedited Citizenship and Passport issuance, taking only 4 months.
Authorization for multi-nationality and freedom from wealth disclosure.
Comprehensive medical insurance coverage and access to quality education for your entire family.
Enjoy the safety, democracy, and free lifestyle privileges of Middle Eastern-European Turkey.
What Kind of Services Does Maslak Koru Provide?
Maslak Koru offers the following services :
24/7 Security
4 Swimming pool (3 open/ 1 close)
2 GYMs
2 Turkish baths
2 Sauna rooms
Children playground
3 floors underground as parking
Walking and sitting areas
What are The Payment Methods of Maslak Koru?
Flexible payment methods with discounts for cash.
What is Life Like in Maslak Koru?
Life at Maslak Koru, a luxury apartment in Turkey, offers a luxurious and tranquil experience in the heart of Istanbul. With its stunning natural surroundings, modern architecture, and a wide range of social and recreational amenities, residents can enjoy a vibrant community, breathtaking views, and a serene lifestyle that combines comfort, convenience, and elegance.
Property Options
| Number Of Rooms | Number Of Bathrooms | Spaces Start At |
| --- | --- | --- |
| 1 | 1 | 65 m2 |
| 2 | 2 | 102 m2 |
| 3 | 2 | 175 m2 |
| 4 | 3 | 199 m2 |
| 4.5 | 3 | 222 m2 |
| 5 | 4 | 280 m2 |
Property Features
24/7 Security Systems
Fitness and GYM
Garden
Swimming Pool
Turkish Bath
Walking Tracks
Sauna
Fully fitted kitchen
Green Views
Indoor Car Parking
Landscape
Kids Playground
Shops
Terraces
Shopping center
Turkish Citizenship
Forest View
City Views
Ready Title Deed