Hotel Apartment Residence With Luxury Services in Sisli, Istanbul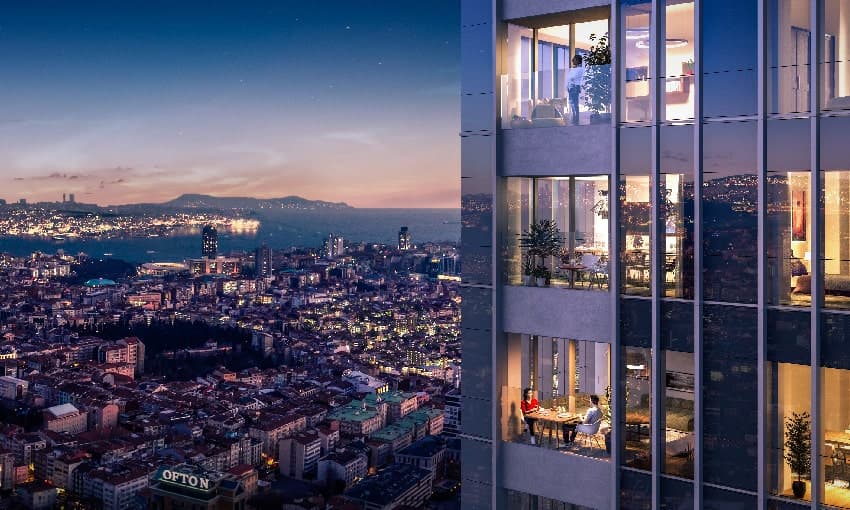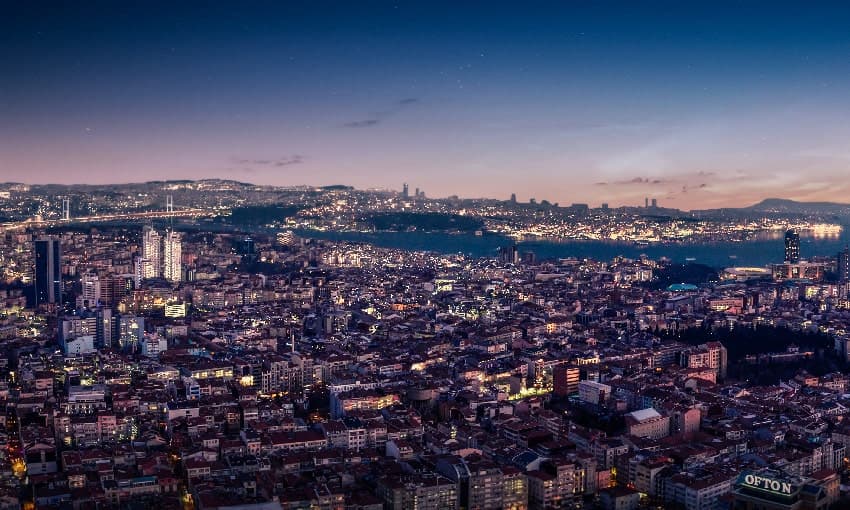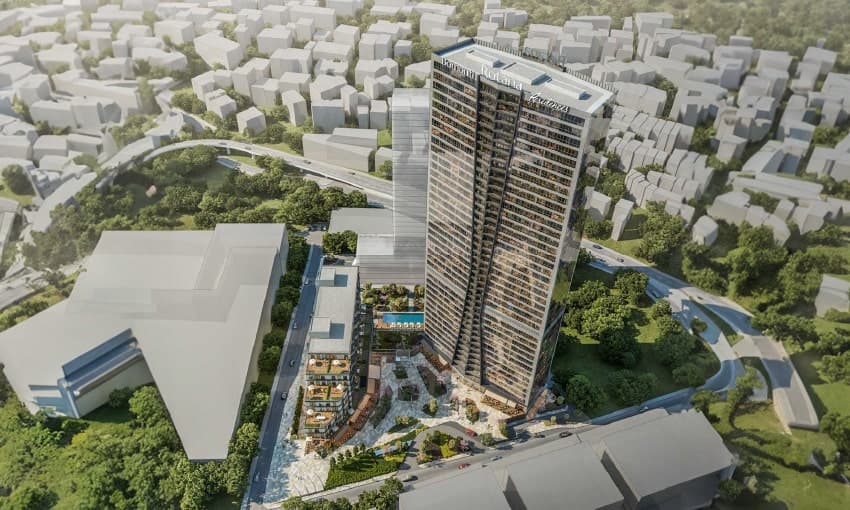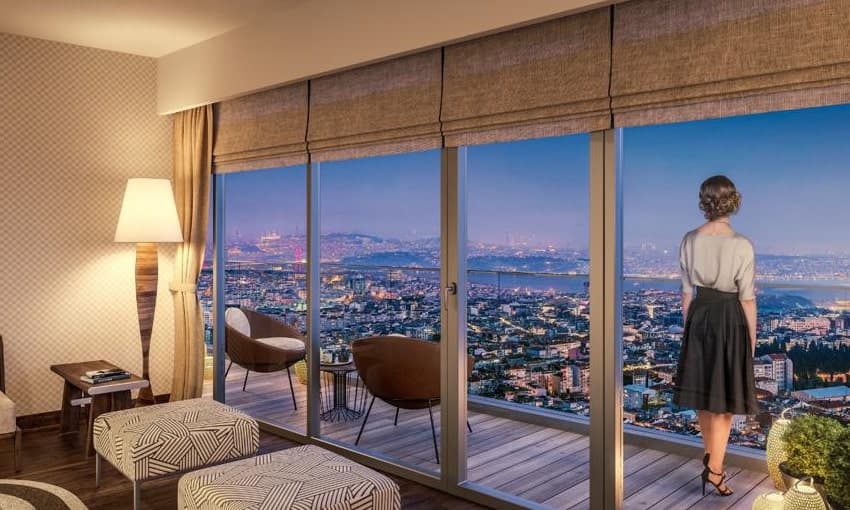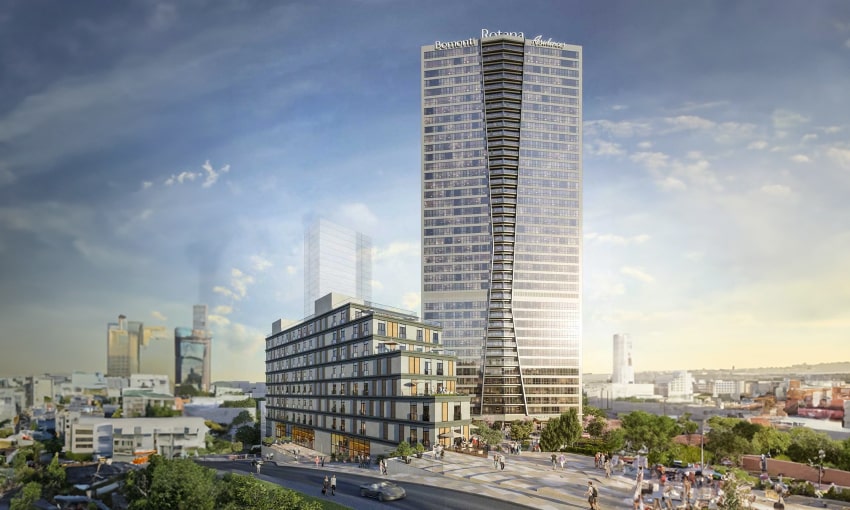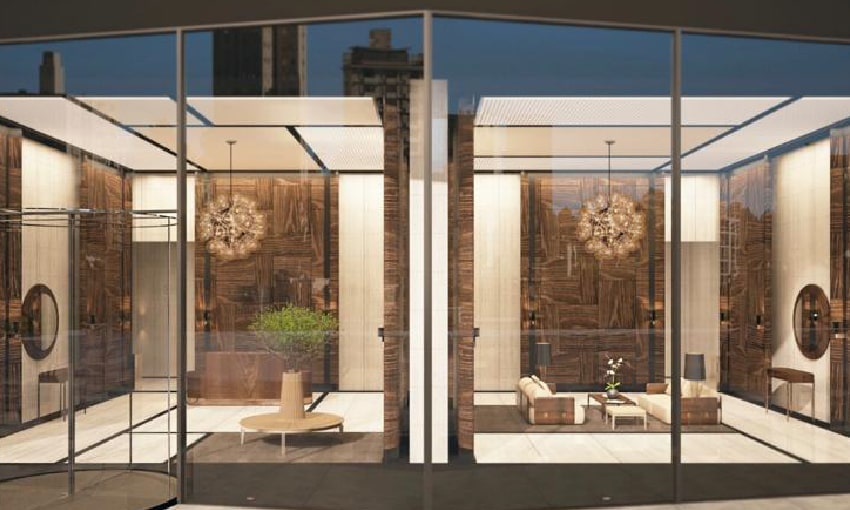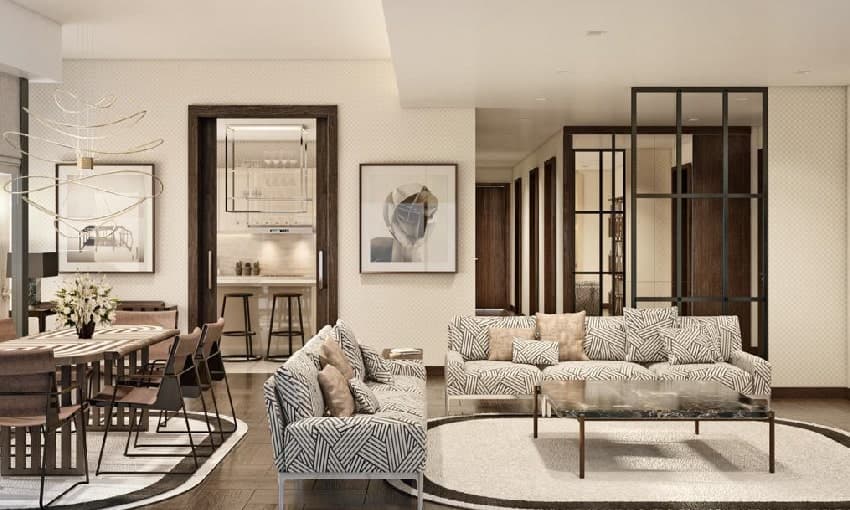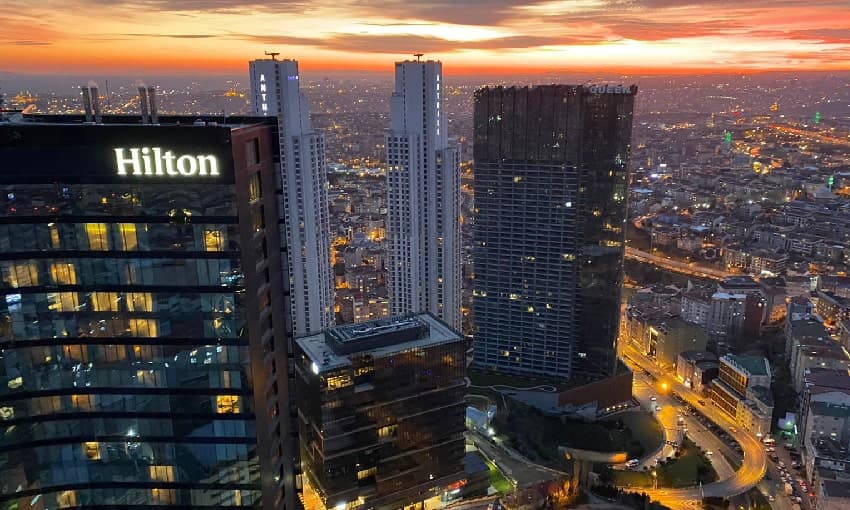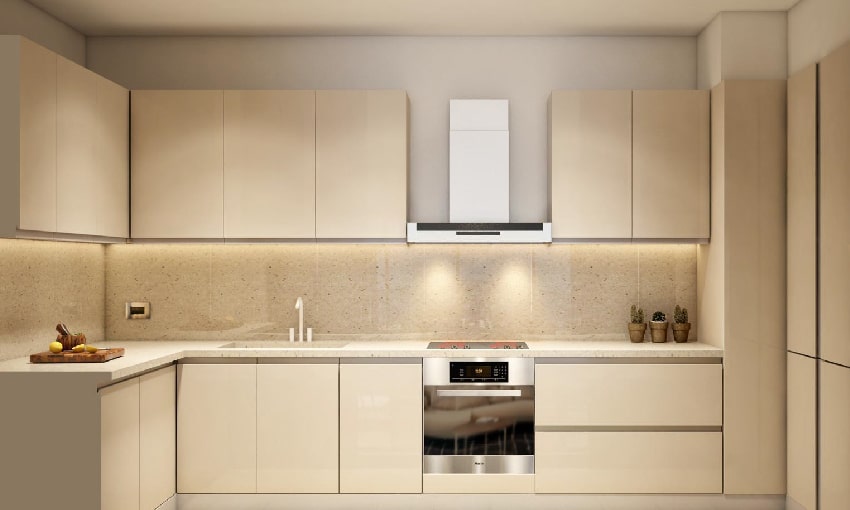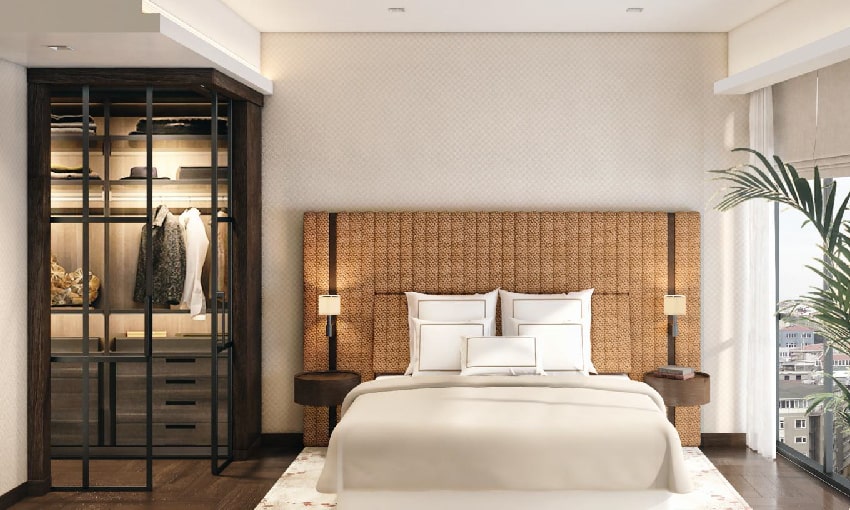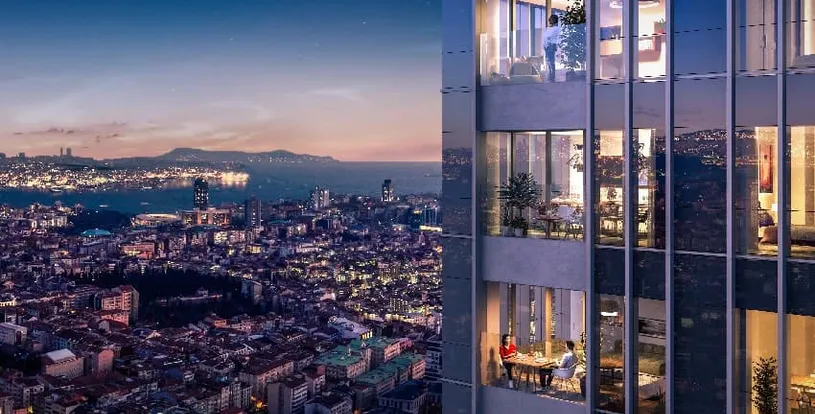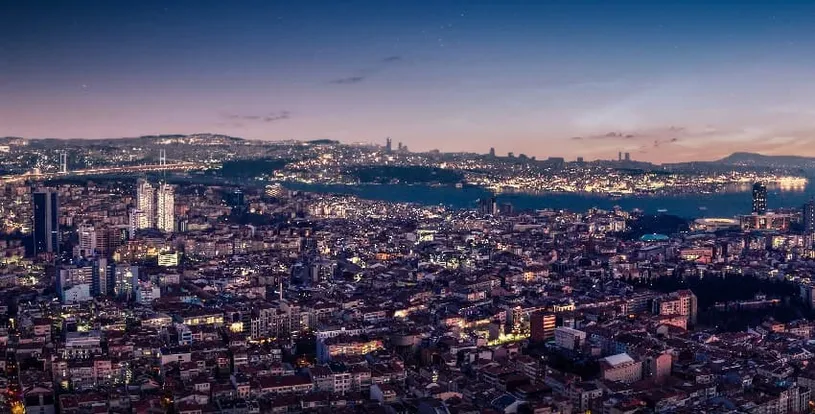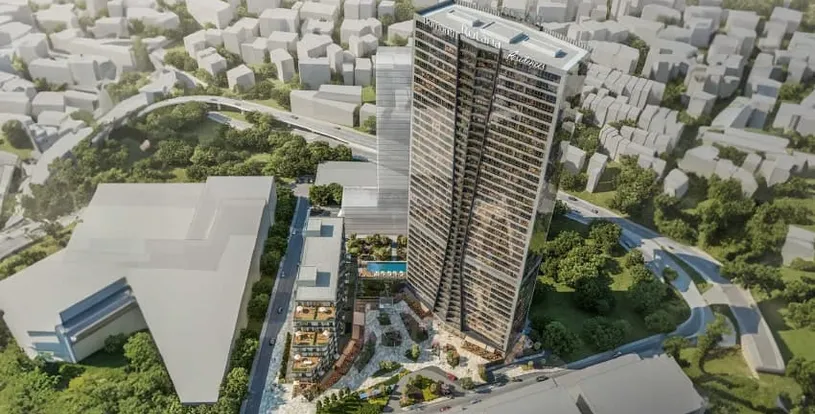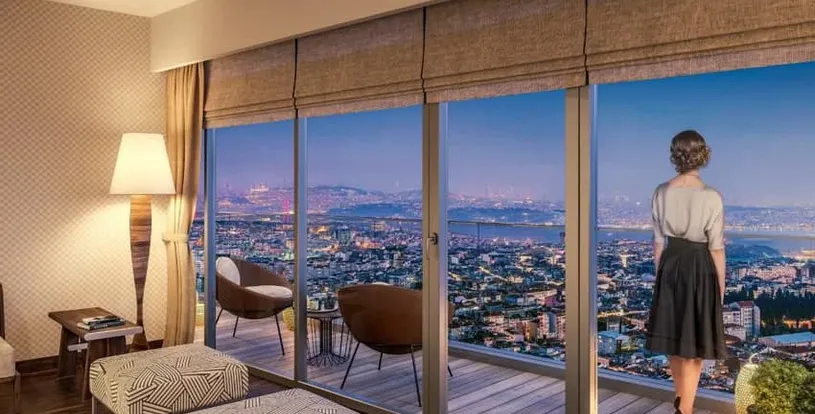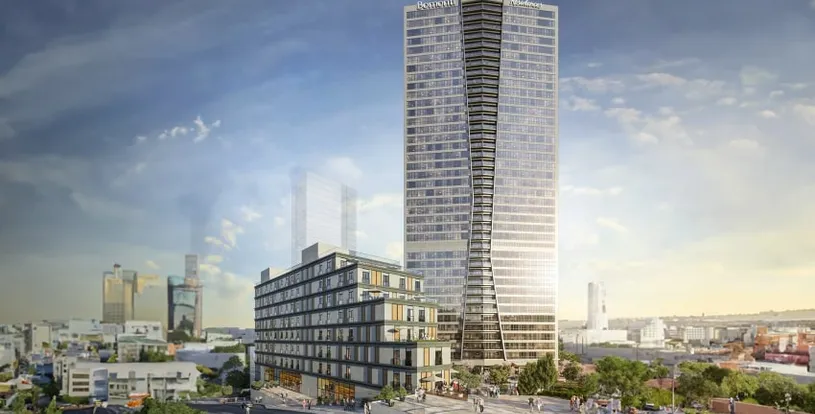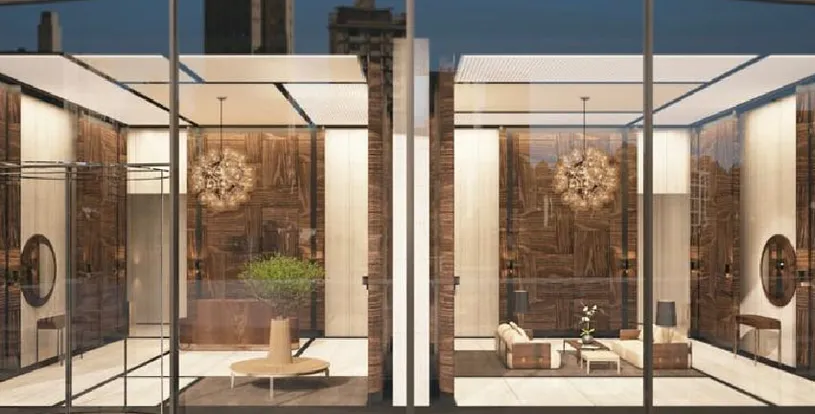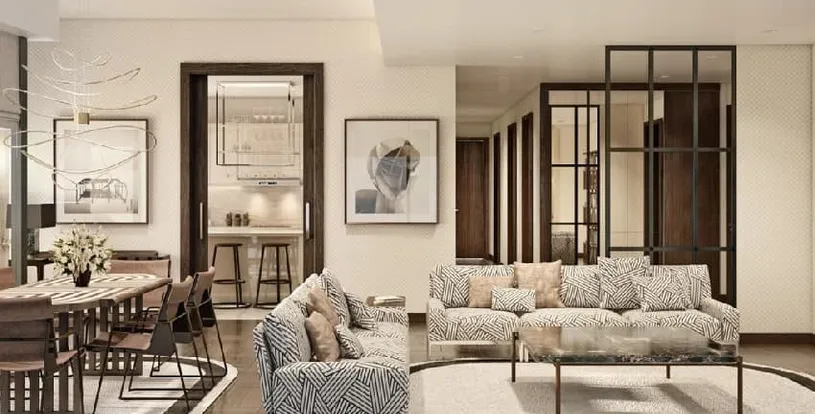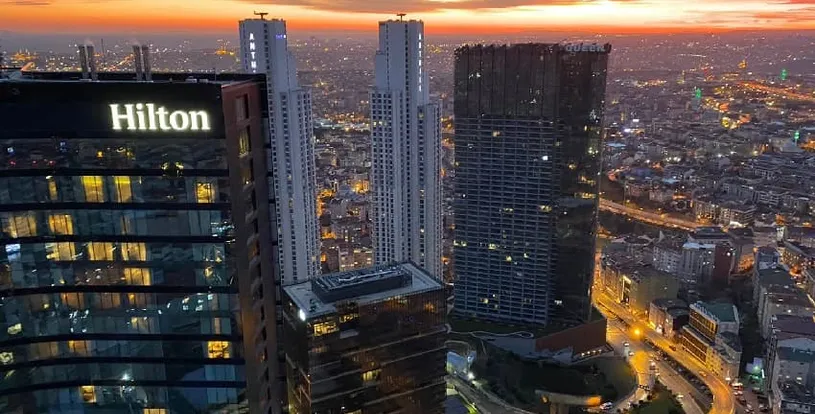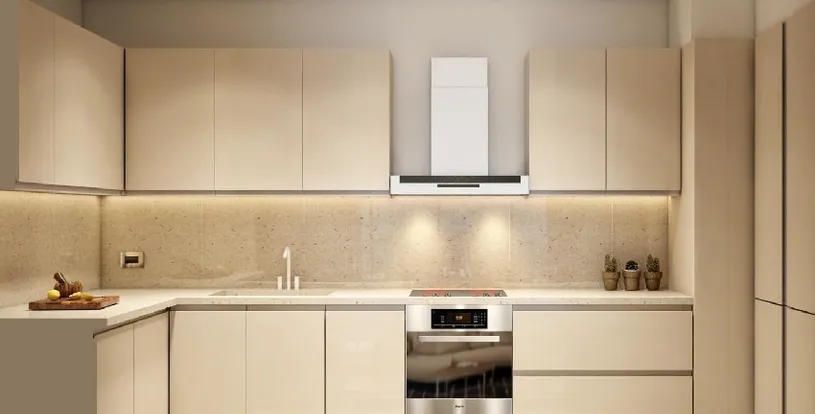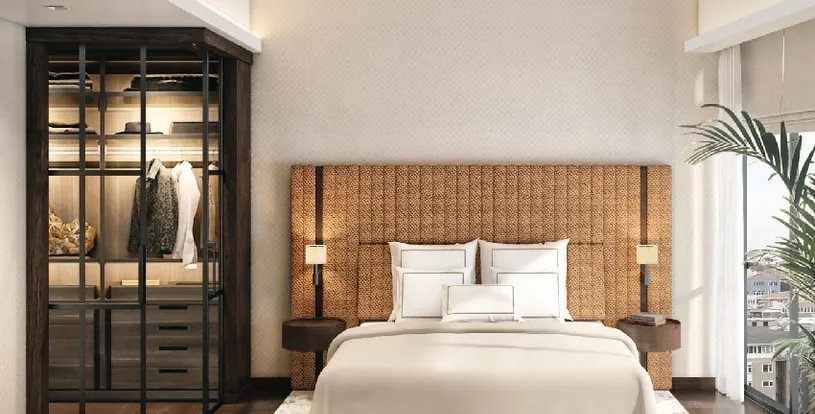 Expand
Back
Hotel Apartment Residence With Luxury Services in Sisli, Istanbul
Luxury, Apartment
Şişli
Istanbul

Bosphorus View

Luxury, Apartment

up to 4
Bedroom

up to 4
Bathroom

Delivery 6-2025
Şişli, Istanbul

Bosphorus View

Delivery 6-2025
up to 4
Bedroom

up to 4
Bathroom
What is Bomonti Residence by Rotana in Sisli, Istanbul?
Rising in Sisli, Istanbul's vibrant heart, Bomonti Residence by Rotana offers an exquisite blend of Bosphorus views and urban vitality. This residential haven promises the life you've yearned for, boasting first-class apartments managed by the renowned Rotana hotel chain. Chic interiors, smart home systems, and high-quality materials make every space an oasis of elegance and comfort.
Bomonti Residence presents a range of 1+1 to 4+1 floor plans designed for contemporary living. Each apartment reflects sophistication, with balconies showcasing breathtaking Bosphorus vistas and optimal sun exposure. Embracing modernity and comfort, these spaces redefine city living, while offering an unmatched sense of refinement.
Since its establishment in 1992, Rotana Group has been a beacon of excellence in the Middle East's hotel industry. Bomonti Residence stands as a testament to Rotana's commitment, with its construction initiated in 2020. Notably, Rotana has also left its mark with developments like G Rotana in Istanbul, continuing to shape exceptional living experiences.
Where is the Location of Bomonti Residence by Rotana?
Located in Bomonti, Sisli, this property for sale in Istanbul enjoys a vibrant and historic backdrop. Surrounded by modern cafes, restaurants, and shopping centers, this area offers both dynamic city life and rich vintage charm. Proximity to Taksim, Mecidiyekoy, and commercial hubs make it perfect for professionals and families alike.
Key Distances from the Project Area:
1 minute to Kagithane and Dolmabahce Tunnels
7 minutes to the Metro
10 minutes to Nisantasi
15 minutes to Mecidiyekoy, Taksim, and Levent
17 minutes to Sultanahmet
35 minutes to Istanbul Airport
Residents of Bomonti Residence may utilize swift access to tunnels, metro stations, and key areas like Levent and Taksim enriching daily life. Proximity to business centers and cultural hotspots ensures a dynamic lifestyle, making this residence an urban sanctuary of ultimate accessibility and comfort.
What are the Features of Bomonti Residence by Rotana?
Below is a list of Residence by Rotana unique features:
Embracing a vast land area, Bomonti Residence offers fully furnished and serviced hotel apartments with 24-hour room service.
The diverse floor plans from 1+1 to 4+1 are spread across 3 blocks: Block A, B Bomonti Residence, and Arjaan Hotel Apartment.
Apartments range from 63 to 242 m², boasting a luxurious architecture that maximizes living spaces.
Smart Home System integration for seamless convenience.
Block B features 8 elevators for enhanced accessibility.
Arjaan Hotel services for a luxurious lifestyle.
Experience the quality materials of apartments in Turkey, with exquisite finishes, and space-efficient architecture.
Facilities: a swimming pool, gym, sauna, gardens, indoor parking, and recreational areas.
Bomonti Resident Square offers social opportunities, shopping centers with international brands, and a vibrant atmosphere.
What are the Reasons for Buying Property from Bomonti Residence by Rotana?
Essential reasons that make Bomonti Residence by Rotana a great property investment:
Suitable for Turkish Citizenship applications.
Diverse apartments and floor plans.
Quality workmanship with premium materials.
Family-focused homes with spacious layouts.
Prime location with a blend of convenience and history.
Investment potential.
Luxurious Facilities: Pools, gyms, gardens, and more
For Whom is Bomonti Residence by Rotana Suitable for Purchase?
This development appeals to:
Individuals seeking Turkish Citizenship benefits.
Families desiring spacious apartments with practıcal designs.
Professionals value convenience and premium amenities.
Is Bomonti Residence by Rotana Suitable For Family with Children?
Yes, it's ideal for families since it offers spacious apartments with social areas for comfortable living,
Is Bomonti Residence by Rotana Suitable For Single People?
Yes, it suits single individuals as it provides 1+1 apartment options with luxurious facilities and easy access to urban life.
Is Bomonti Residence by Rotana Suitable For Who Wants to Be Turkish Citizen?
Yes, purchasing a property from Bomonti Residence presents the opportunity for Turkish Citizenship, accompanied by the following benefits:
Access visa-free travel to 114 nations and simplified visa acquisition for multiple countries, reflecting Turkey's rising global prominence.
The potential for future European Passport acquisition.
Establish a seamless business in a cross-continental, linking Asia and Europe.
Possessing such a passport ensures investment returns and rapid 4-month Citizenship and Passport processing.
Authorization for dual nationality without wealth disclosure obligations.
Inclusive medical coverage and quality education for the entire family.
What are The Payment Methods of Bomonti Residence by Rotana?
Flexible payment terms with special discounts for Istanbul Property clients.
Property Options
| Number Of Rooms | Number Of Bathrooms | Spaces Start At |
| --- | --- | --- |
| 1 | 1 | 62 m2 |
| 2 | 2 | 105 m2 |
| 3.5 | 3 | 226 m2 |
| 4.5 | 4 | 242 m2 |
Property Features
24/7 Security Systems
Fitness and GYM
Garden
Restaurant / Cafe
Swimming Pool
Central Heating
Walking Tracks
Parking
Sauna
Green Views
Landscape
Kids Playground
Shops
Terraces
Shopping center
Turkish Citizenship
Central Location
Sea Views
Smart Home System