Elite Apartments with Green View Near The Financial Center in Umraniye, Istanbul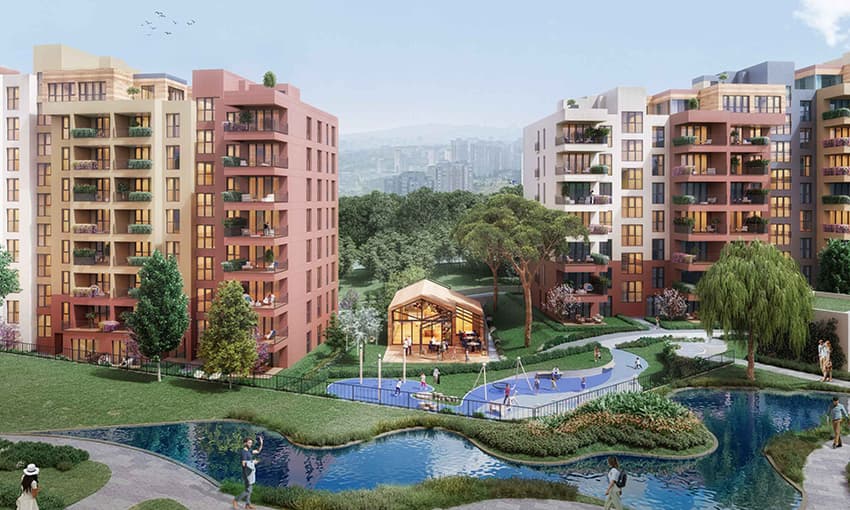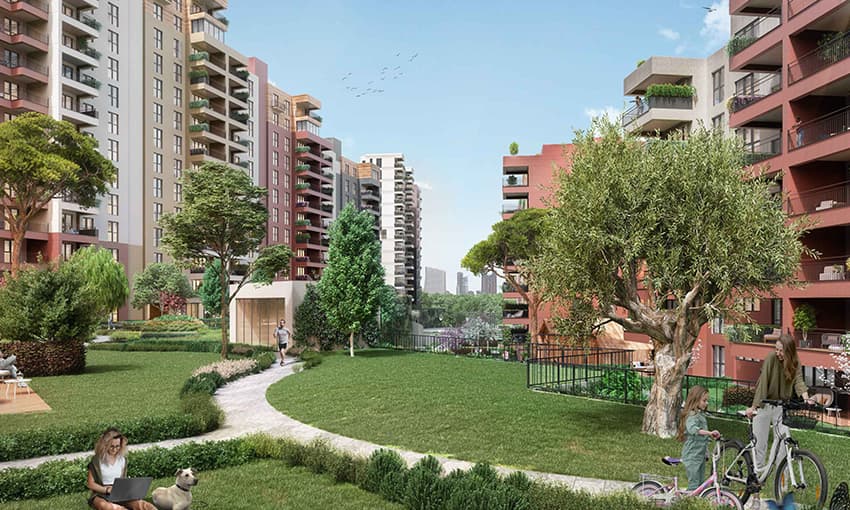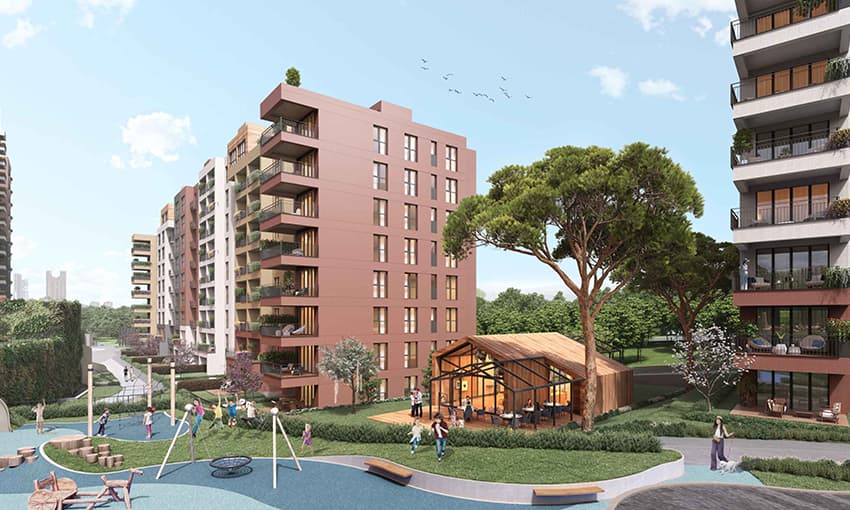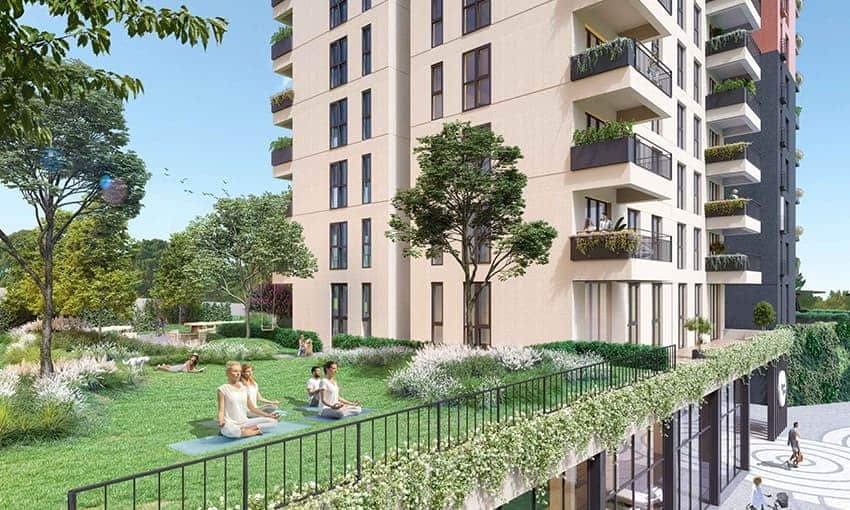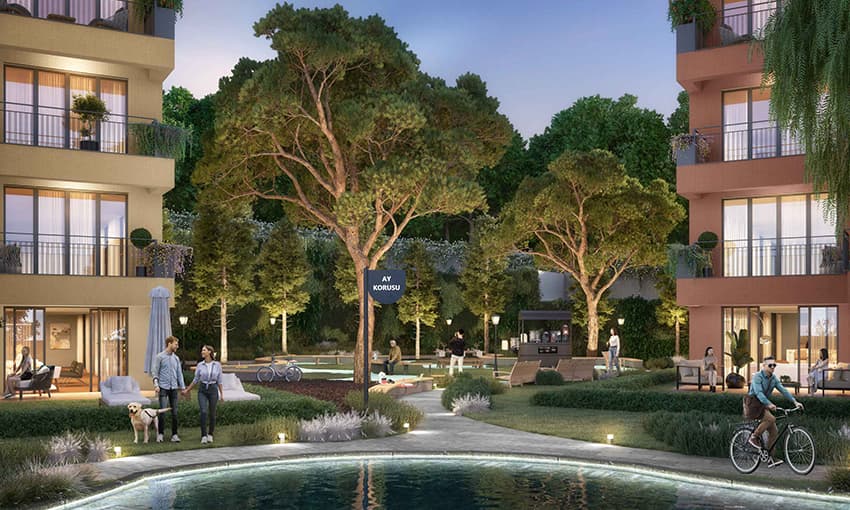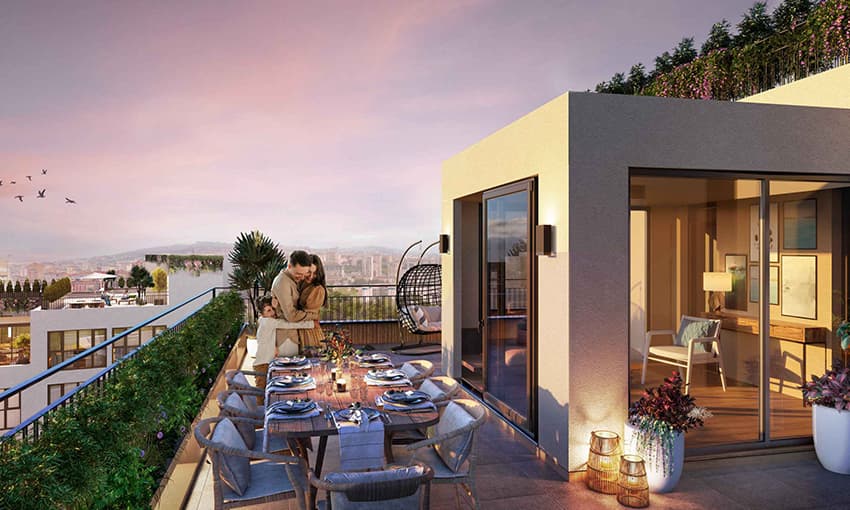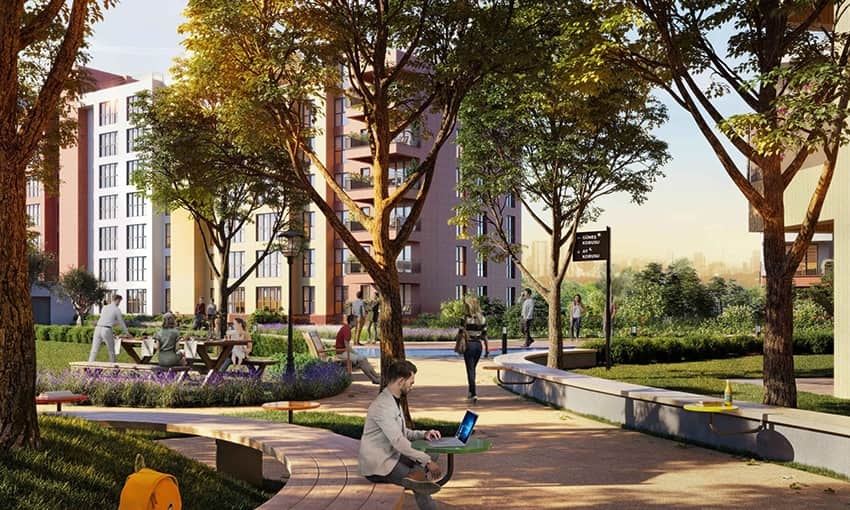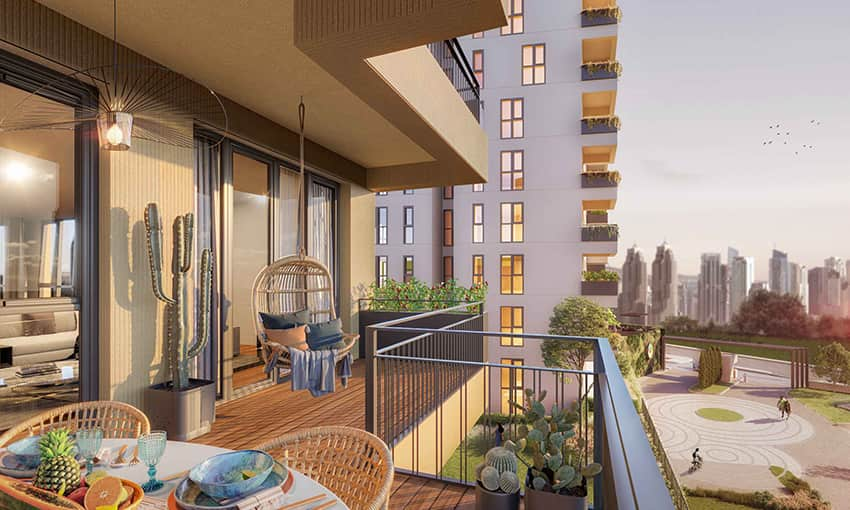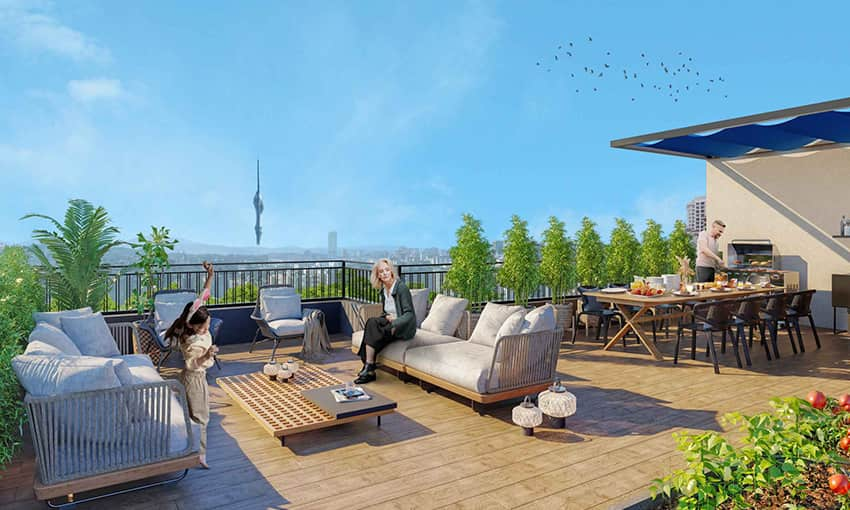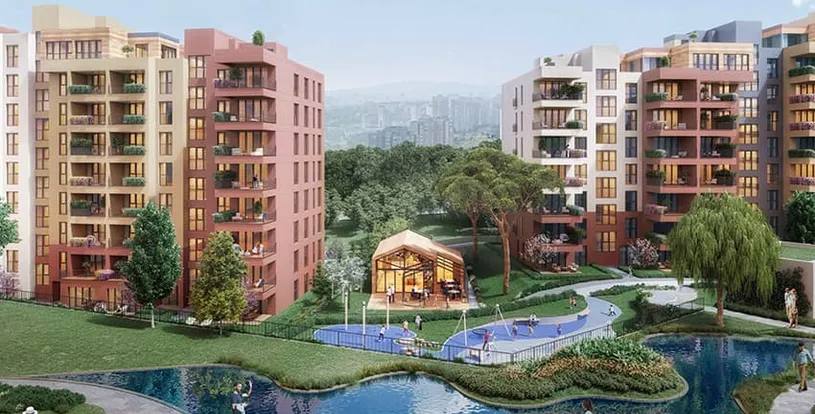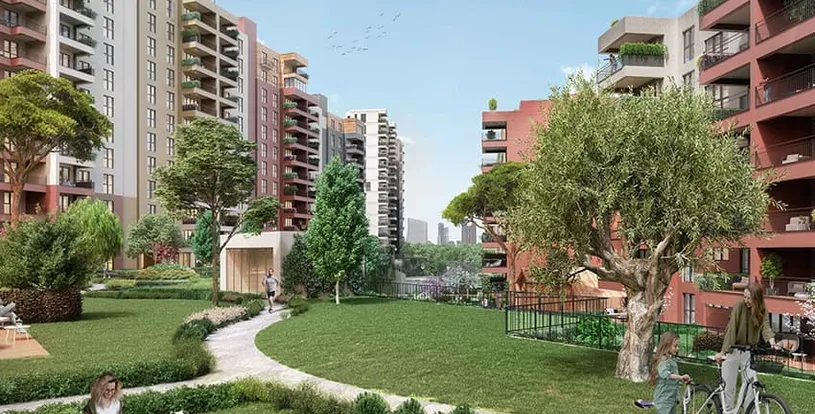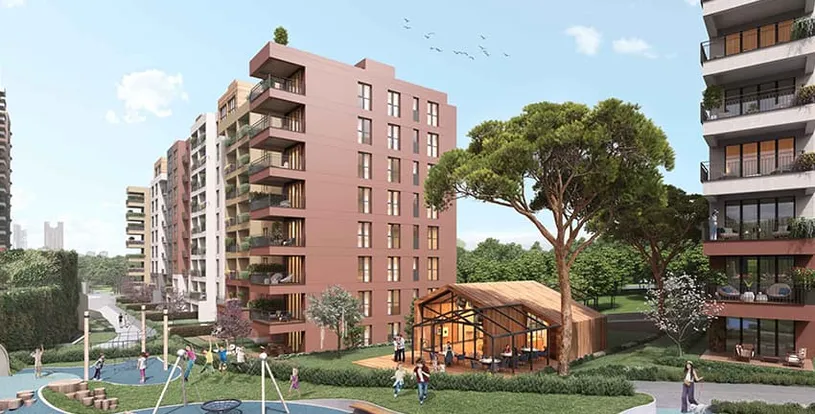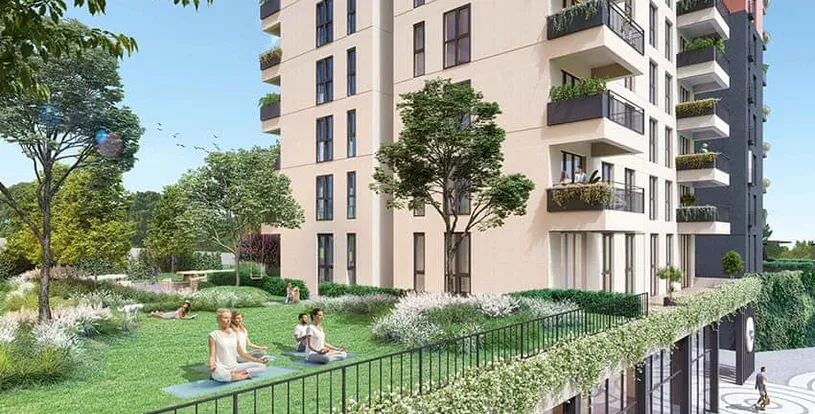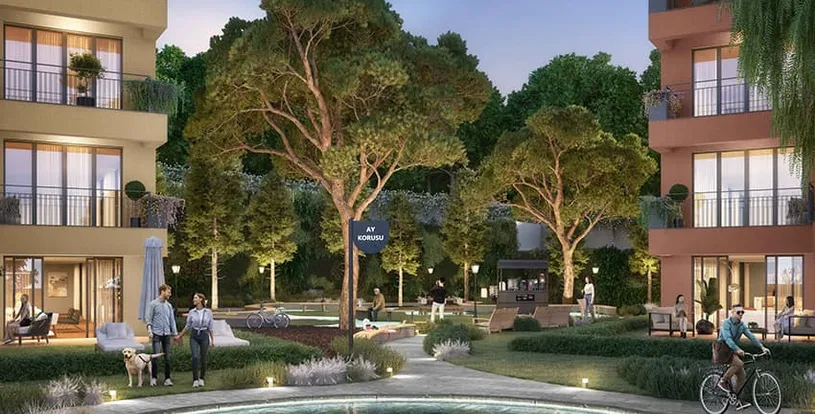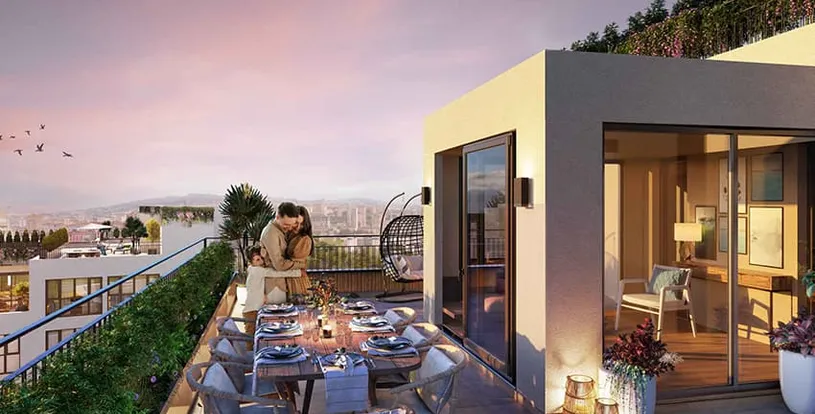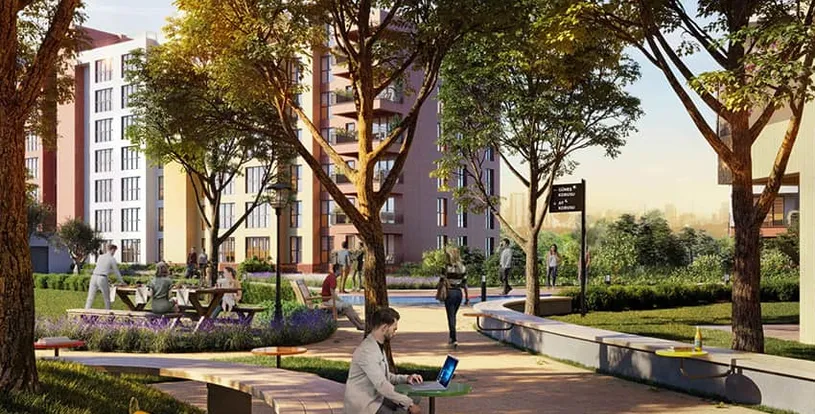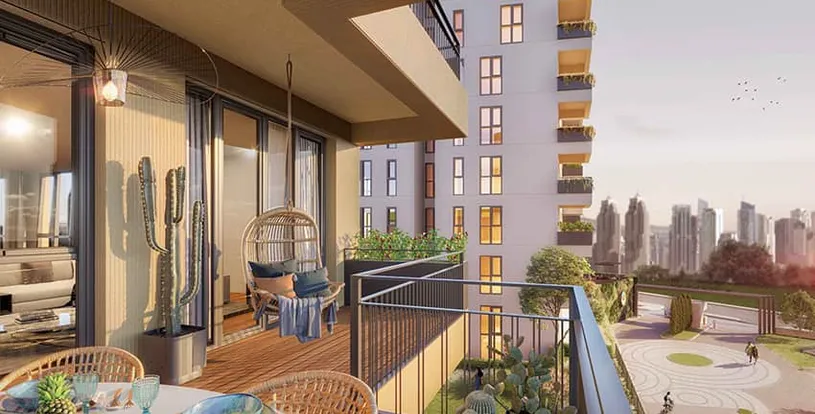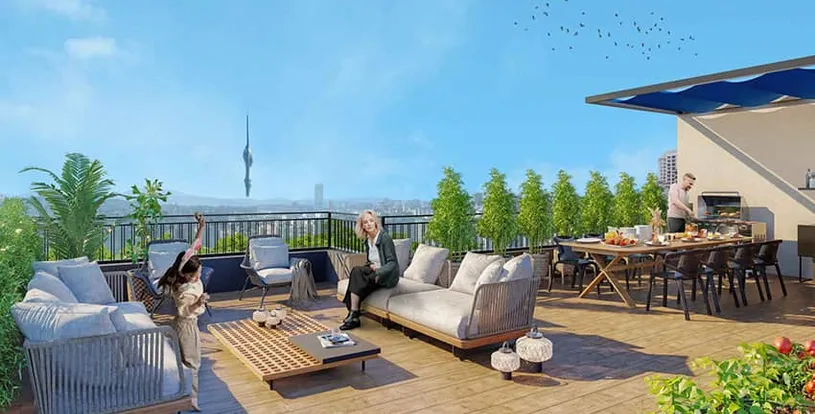 Expand
Back
Elite Apartments with Green View Near The Financial Center in Umraniye, Istanbul
Apartment, Commercial
Ümraniye
Istanbul

Green View

Apartment, Commercial

up to 5
Bedroom

up to 1
Bathroom

Delivery 6-2025
Ümraniye, Istanbul

Green View

Delivery 6-2025
up to 5
Bedroom

up to 1
Bathroom
What is Sinpas Koru Aura in Umraniye, Istanbul?
Sinpas Koru Aura is a charming residential project that offers unique housing styles with vast green landscapes and a plethora of terraces that provide refreshing sun exposure and fresh air supply sufficient for a healthy atmosphere you can award your family with. The apartments are designed to accommodate all family members with spacious layouts and elegant architecture.
The residences have various outlines with stylish interiors. The available floor plans range in size between 2+1 to 5+1 with private balconies where you and your loved one can share a nice cup of tea at the time of your preference. The green spaces also create great relaxation spots with natural esthetics.
Sinpas Koru Aura was built by Sinpas GYO one of the well-known construction companies that established other developments like Boulevard Sefakoy and Finans Sehir in Istanbul. The execution of Sinpas Koru Aura started in 2020.
Where is the Location of Sinpas Koru Aura?
The carefully selected location of the Sinpas Koru Aura properties in Umraniye, Istanbul, reflects the comfort of quickly reaching every point of the city from this part of Anatolian Istanbul. The property also has direct access to Atasehir's Financial Center through the Metro Station, which adds extra value to this housing in terms of real estate investments.
Being a few minutes away from the metro station, dynamic connection roads and bridges are advantageous factors while escaping hectic transportation during peak traffic hours.
What are the Important Locations Near Sinpas Koru Aura?
The properties have proximity to :
200 m to M12 Metro station.
500 m away from Atasehir Financial Center (direct access through the metro station).
Faces a central public park established by the municipality.
4 km to TEM Highway.
7 km to E-5 Highway.
8 km to Camlica.
11 km to Temmuz Sehitler Bridge.
15 km to FSM Bridge.
This real estate investment in Istanbul is privileged with being nearly significant amenities in order to create comfortable housing where everyone may feel satisfied. In addition, neighboring a prime commercial hub like ( Atasehir Financial Center) yields attractive business opportunities that appeal to aspiring investors.
What are the Features of Sinpas Koru Aura?
The prominent features of Sinpas Koru Aura are :
The compound covers 23000 m2 piece of land, 70% of which is green space.
The construction includes a total of 544 apartments.
The layout contains an independent commercial block of 2 floors which comprises a market, a café, and a restaurant.
The available apartment types are 2+1, 3+1, 4+1, and 5+1.
Areas of the residences range from 111-267 m2.
Captivating landscape with lush gardens of unique concepts.
All the apartments have private balconies and some have large terraces.
The on-site social facilities include a fitness center, kids' playgrounds, and a swimming pool.
Top-quality standards, materials, and finishes are used in this project such as High-security steel entrance doors, Double-glazed windows, Heavy-duty air conditioning, security systems, and external heat insulation.
The units also include stylish bathrooms with modern designs.
What are the Reasons to Buy Property from Sinpas Koru Aura?
The reasons for choosing this property among others are :
Suitable for Turkish Citizenship applications.
Direct access to the metro with connectivity to Atasehir's Financial Center.
The attractive location in Umraniye is surrounded by vital amenities.
Suitable for investment and accommodation purposes.
The high-quality material selected for construction.
The available on-site facilities and green landscapes.
Earthquake-resistant structure.
For Whom is Sinpas Koru Aura Suitable for Purchase?
Sinpas Koru Aura appeals to :
Families and newlyweds who prefer living in a quiet neighborhood are actively connected to dynamic transporting hubs.
Businessmen and investors may benefit from the proximity to one of Istanbul's most renowned financial centers.
Is Sinpas Koru Aura Suitable For Family with Children?
Yes! The spacious residence layouts and attached facilities ensure a comfortable life for your kids as you watch them grow in a safe environment.
Is Sinpas Koru Aura Suitable For Single People?
Yes! The 2+1 apartments may be suitable for single individuals who think about having an extra room in their home for professional or leisure activities.
Is Sinpas Koru Aura Suitable For Who Wants to Be a Turkish Citizen?
Yes!, you can apply for Turkish Citizenship after purchasing an apartment from Sinpas Koru Aura. to receive the following privileges :
Ability to visit 90 countries visa-free, and easy visa issuance for many countries due to the fact that Turkey is slowly becoming a power to be admired in the world;
Possibility of becoming a European Passport soon;
Ability to create a trouble-free business in Turkey, which is a country that connects the Asian and European continents;
Owning such a passport provides the safety of guaranteed investment returns;
Quick Citizenship and Passport issuance process, down to 4 months only;
Multi-nationally and Wealth disclosure-free authorizations;
Comprehensive Medical Insurance and Quality Education for the whole family;
Safety, Democracy, and free life privileges of Middle Eastern-European Turkey.
What Kind of Services Does Sinpas Koru Aura Provide?
The services available for this compound are :
Indoor swimming pool
BBQ Area
Kids' playground
Cycling and Walking Paths
Fitness Center
Yoga and Pilates studio
Large and spacious balconies
Terraces
Sound and heat Insulation
Elevators
What are The Payment Methods of Sinpas Koru Aura?
Flexible payment terms with discounts.
What is Life Like in Sinpas Koru Aura ?
A life where all your needs are accessible at all times is an example of the privileges that Sinpas Koru Aura offers to the residents, which makes this development different from other apartments for sale in Turkey. The metro station will be a few steps away from your new home, thus you can reach wherever you want in Istanbul without engaging in intense traffic jams. If you are planning to start a new venture, you will not have to drive away to reach vital commercial centers in Istanbul, Atatshir Financial Center is merely a couple of meters away from your doorstep.
Property Options
| Number Of Rooms | Number Of Bathrooms | Spaces Start At |
| --- | --- | --- |
| 2 | 2 | 102 m2 |
| 3 | 2 | 119 m2 |
| 3.5 | 2 | 142 m2 |
| 4 | 3 | 164 m2 |
| 4.5 | 3 | 222 m2 |
Property Features
24/7 Security Systems
Garden
Fitness and GYM
Restaurant / Cafe
Swimming Pool
Central Heating
Walking Tracks
Parking
Green Views
Landscape
Indoor Car Parking
Kids Playground
Shopping center
Shops
Terraces
Turkish Citizenship
Metro station