Sea View Villas With Infinity Swimming Pools in Bodrum, Turkey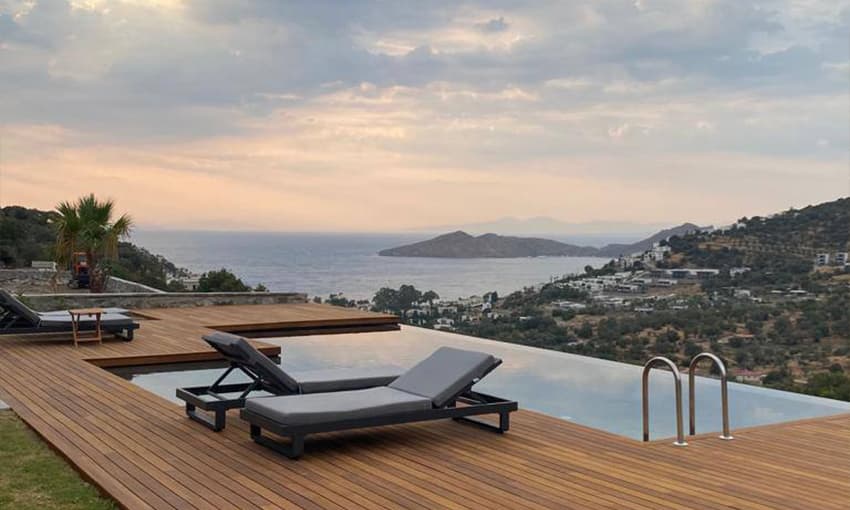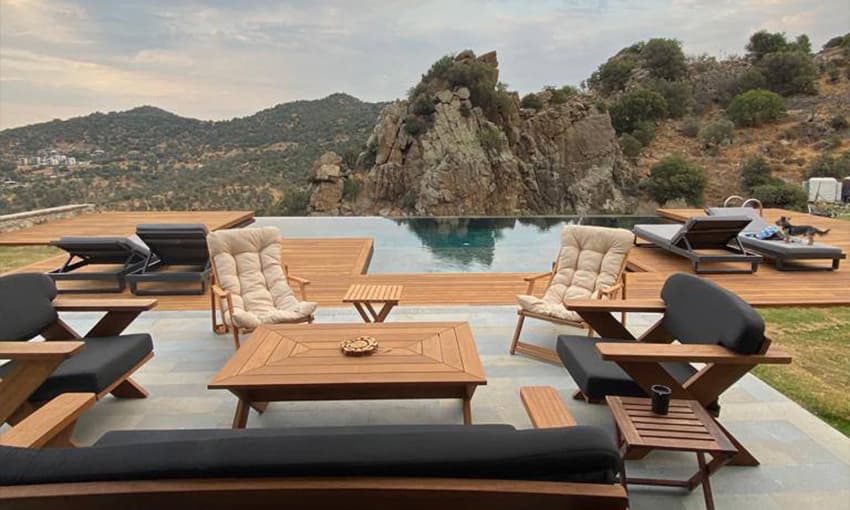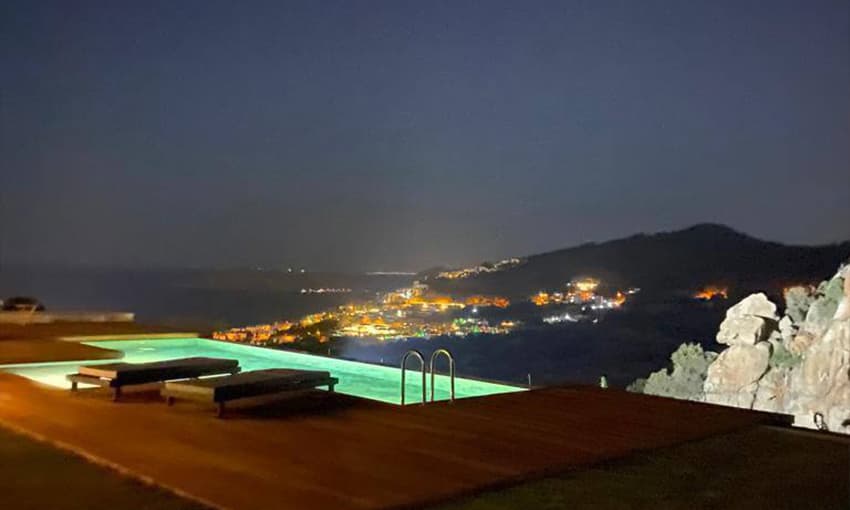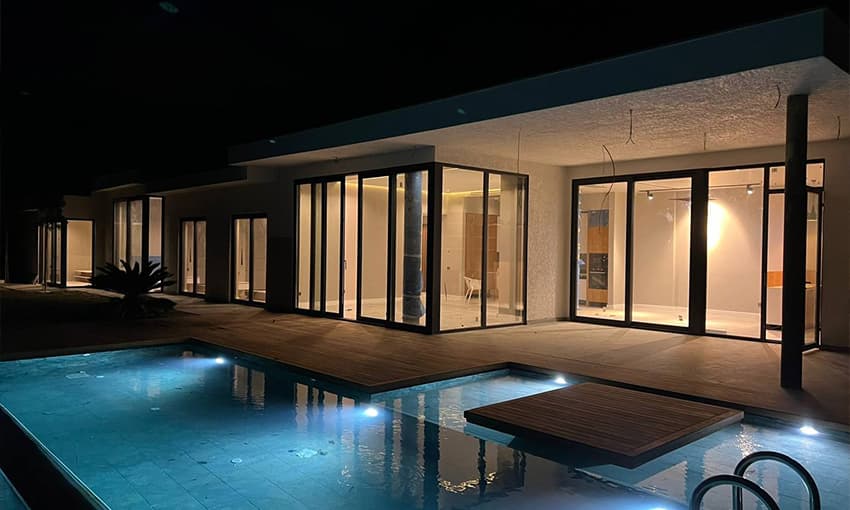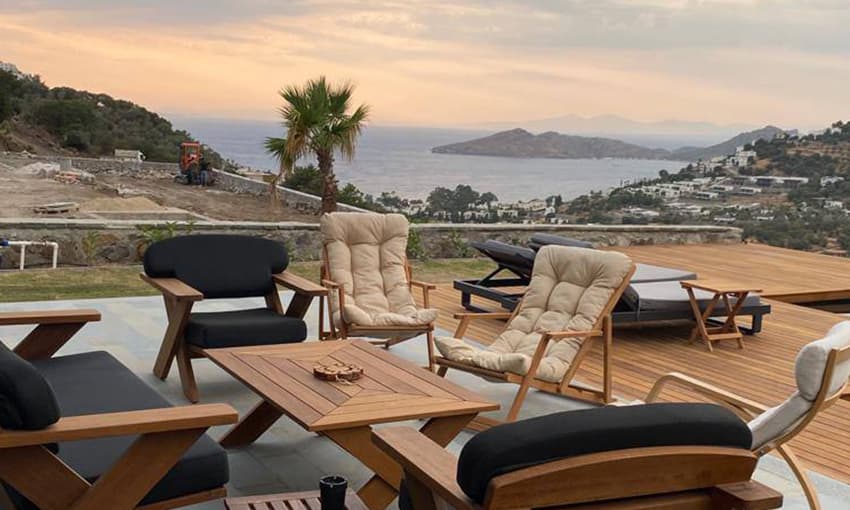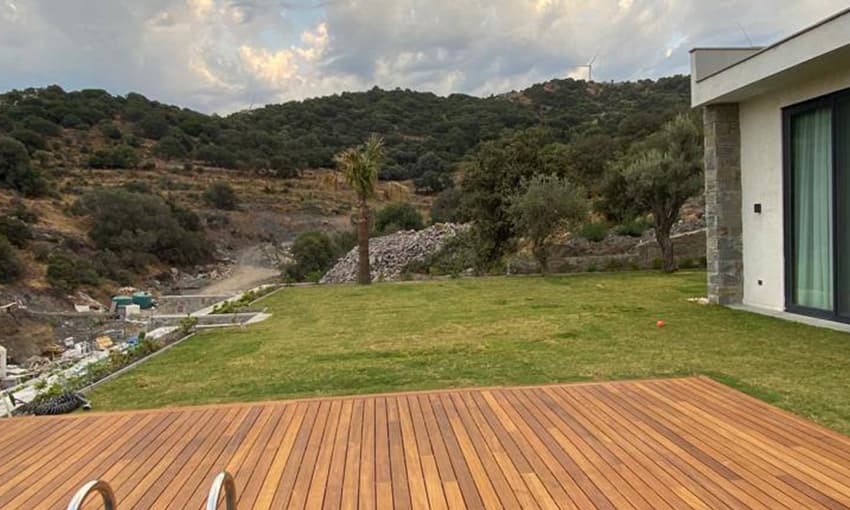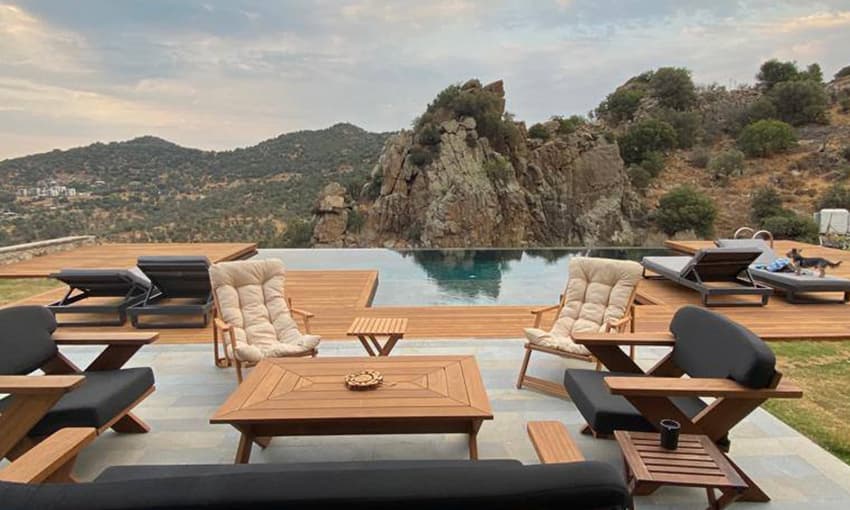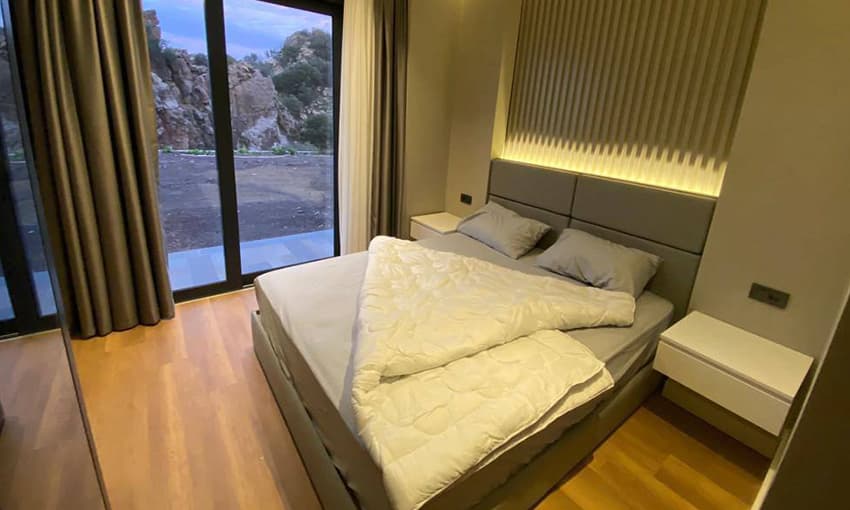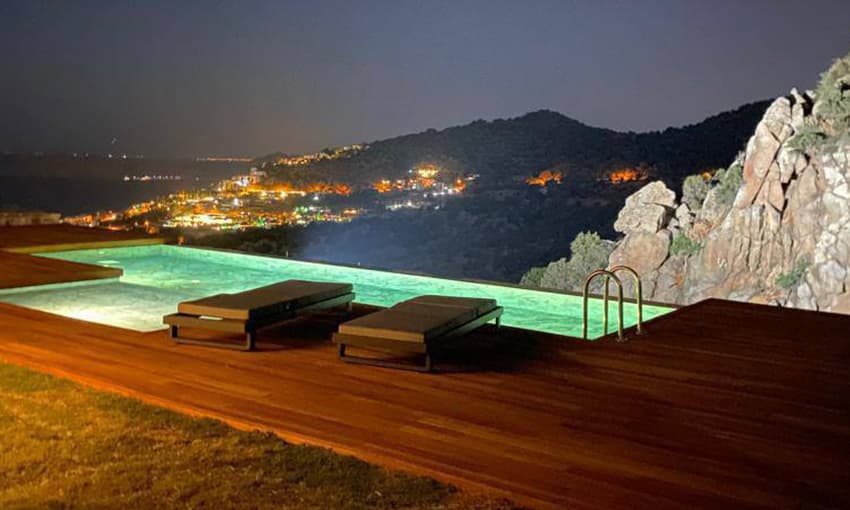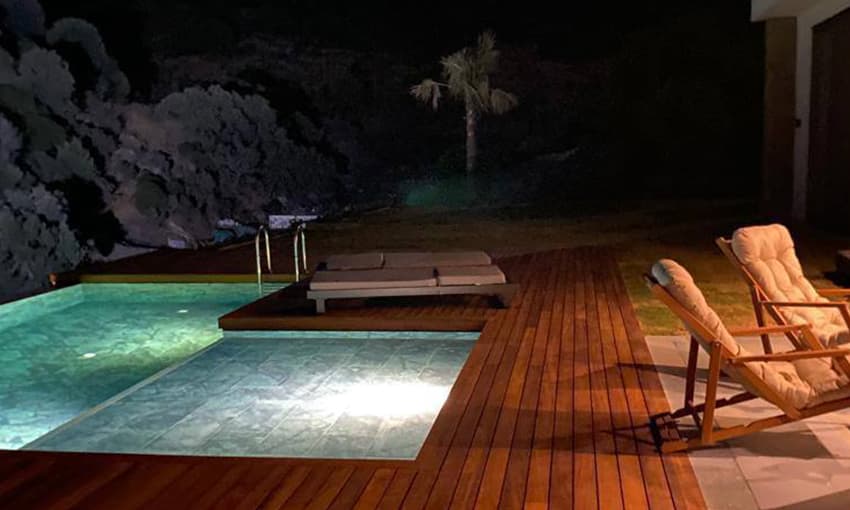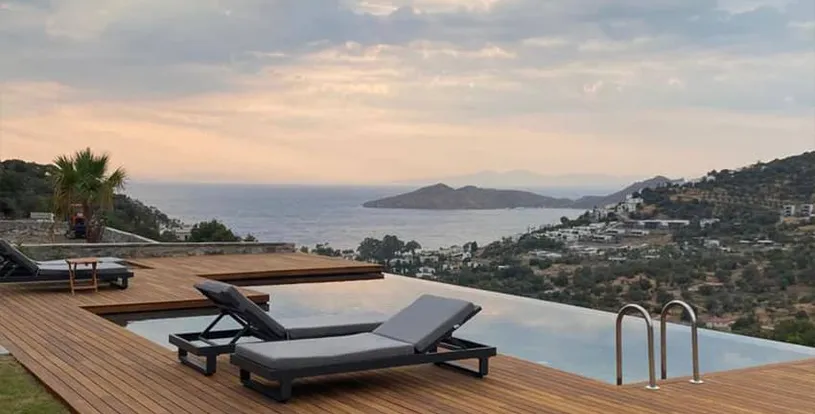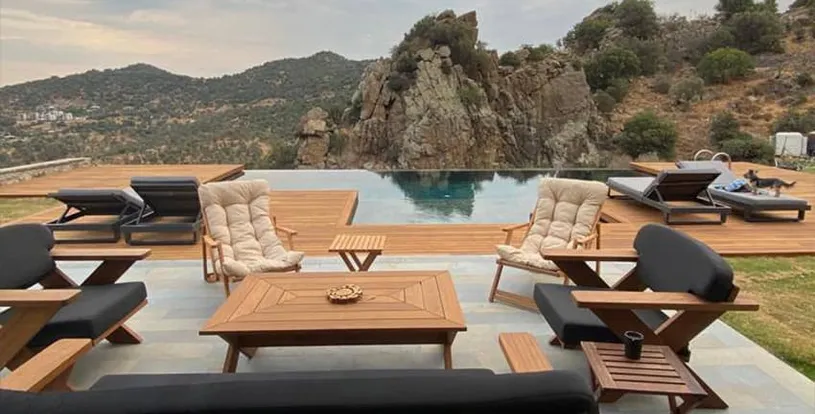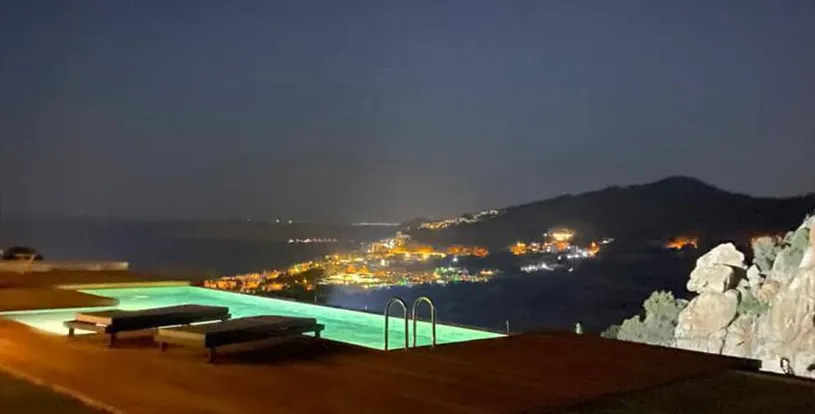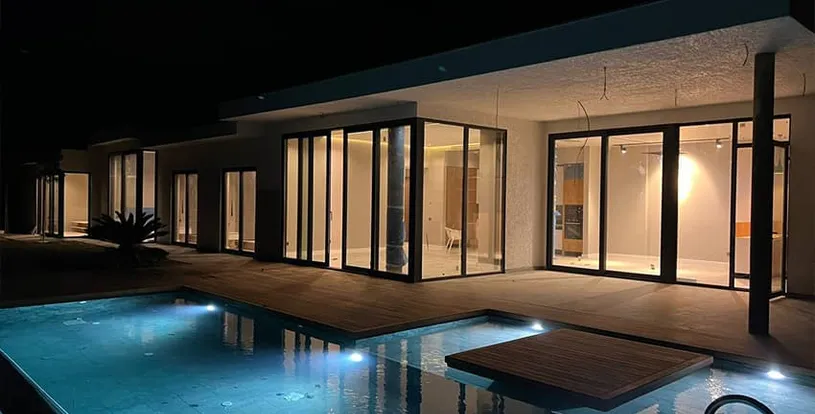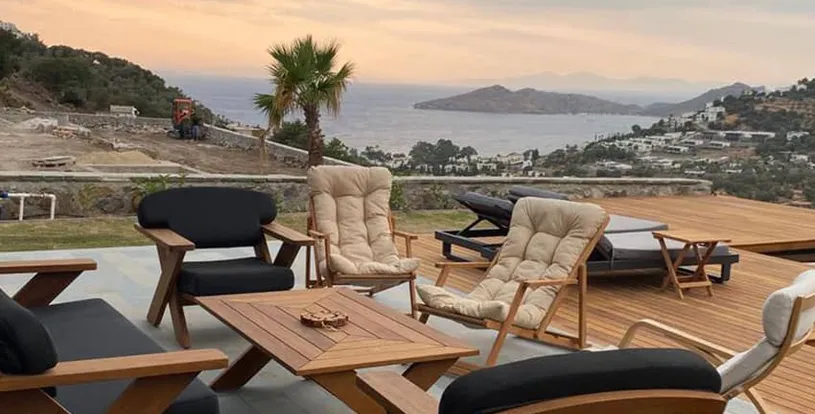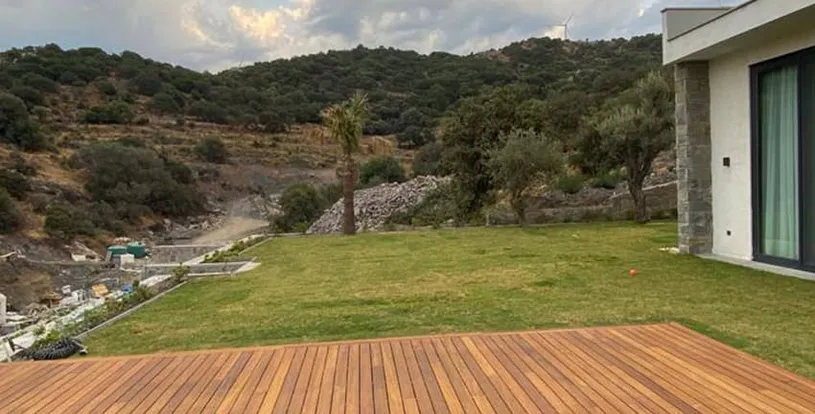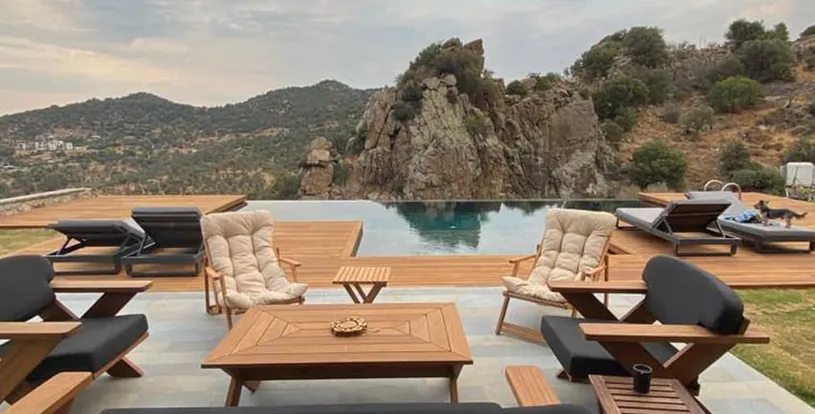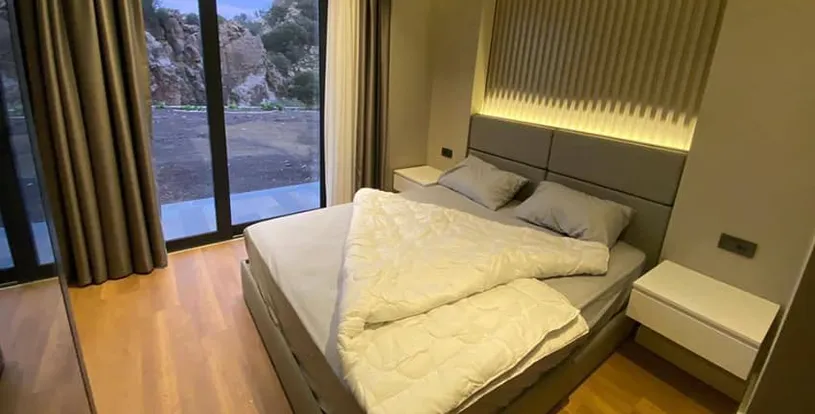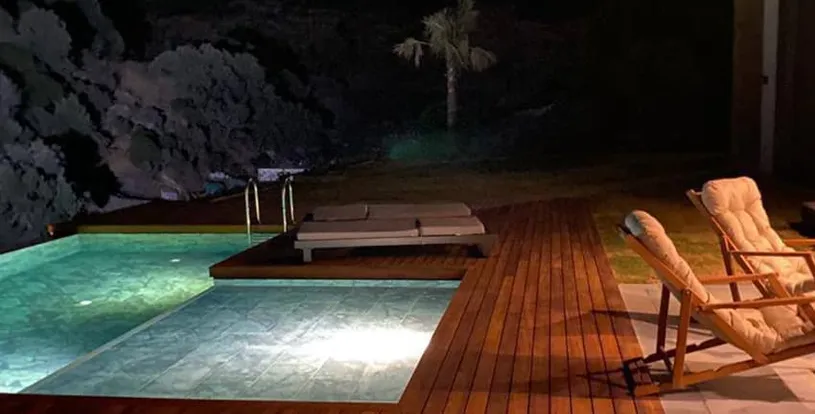 Expand
Back
Sea View Villas With Infinity Swimming Pools in Bodrum, Turkey
Villa, Beachfront
Yalıkavak
Bodrum

Sea View

Villa, Beachfront

up to 5
Bedroom

up to 3
Bathroom

Delivery Ready
Yalıkavak, Bodrum

Sea View

Delivery Ready
up to 5
Bedroom

up to 3
Bathroom
What is Toscana Villas Yalıkavak in Bodrum, Turkey?
Toscana Villas is an ultra-luxury development in the heart of Bodrum, Turkey, offering a truly exclusive living experience. The project exudes elite seclusion and tranquility, with lush green surroundings and crystal-blue sea views.
With high-quality amenities and stylish architecture, Toscana Villas is the perfect choice for those seeking a lifestyle of sophistication, whether as a permanent residence or for luxury holidays.
The 4+1 villas within Toscana Villas boast unique architecture that perfectly complements the stunning natural surroundings. From the terraces of these villas, residents can bask in the beauty of stunning sea and green views while enjoying refreshing sunshine.
The layout of these villas has been carefully designed to take full advantage of the picturesque landscape. Toscana Villas offers a true sanctuary for those who appreciate elegance and serenity.
Namtaş Inşaat, a prestigious construction company with over 20 years of experience in Bodrum, launched the Toscana Villas project in 2019. This company has a proven track record of creating exceptional properties, including other developments such as Toscana Geriş and Toscana Bitez.
Where is the Location of Toscana Villas Yalıkavak?
Toscana Villas enjoys a prime location in Yalıkavak, on the northeast side of the Bodrum Peninsula. This spot offers a serene retreat amidst nature, with quiet harbor hills and stunning views of the Aegean Sea.
In Yalikavak, you'll find cozy beach hotels and the bustling marina, popular for its yachting activities and over 80 shops. Famous local restaurants such as Zuma, Birds, and Nusr-Et are also nearby.
Distances from Toscana Villas to trendy attractions:
The nearest shops, supermarkets, and restaurants are only 5 minutes away.
Yalıkavak Marina is only 5 minutes away by car.
For a more diverse shopping experience, Borum Town Center is only a 25-minute drive.
The proximity of Toscana Bodrum Villas to these amenities provides convenient access to daily necessities, leisure activities, and a vibrant culinary scene. Such features enhance the overall quality of life in this natural haven.
What are the Features of Toscana Villas Yalıkavak?
Toscana Vıllas property showcases the following features:
The compound occupies a land area of 10,300 m2.
The development comprises 10 spacious 4+1 villas.
The villas boast high ceiling designs of 3.8 meters.
Each villa includes infinity pools, a BBQ area, and fireplaces.
The layout contains a sauna, dressing room, and mini-bar.
For convenience, 1+1 outbuildings (300 m2) are available within the property to provide a comfy guest house.
The designs include underfloor heating.
Smart home systems are installed in all villas.
The development includes Franke kitchen appliances and marble bathrooms.
24/7 security with surveillance cameras
Technical support is available to ensure a comfortable lifestyle.
What are the Reasons to Buy Property from Toscana Villas Yalıkavak?
Here are the reasons to consider buying a property from Toscana Villas:
Turkish Citizenship Programs: Investing in Toscana Villas aligns with Turkish citizenship
Outbuilding Guest House: The inclusion of a spacious 1+1 outbuilding guest house offers the flexibility for hosting guests or creating additional living space.
Infinity Pool: Provides a place to relax while enjoying the beautiful green and sea views.
Wonderful Green and Sea Views: Breathtaking views of lush greenery and the sparkling Aegean Sea create a serene backdrop for daily living.
Strategic Location: Near Yalikavak Marina, Toscana Villas provides a strategic location that combines tranquility with proximity to the vibrant marina and its amenities.
Modern Facilities: The development boasts modern facilities such as a sauna, dressing room, and mini-bar, ensuring a contemporary and comfortable lifestyle.
Technical Services: Toscana Villas offers technical support and 24/7 security with camera surveillance, ensuring your safety and peace of mind.
For whom is the Toscana Villas Yalıkavak Project suitable?
This development appeals to the following:
Individuals seeking Turkish citizenship through property investment.
Families who are in search of spacious and luxurious homes.
Those who appreciate lush greenery and sea views.
Is Toscana Villas Suitable For Family with Children?
Yes, these properties in Turkey are suitable for families with children because of their:
Spacious 4+1 villas, ideal for accommodating families.
Proximity to nature and a peaceful environment for a family-friendly atmosphere.
Is Toscana Villas Suitable For Single People?
No, Toscana Villas may not be the ideal choice for singles, as they are large and have a family focus.
Is Toscana Villas Yalıkavak Suitable For Who Wants to Be a Turkish Citizen?
Yes, you can enjoy the benefits of Turkish citizenship by purchasing a property from Toscana Villas as follows:
Visa-free travel to 114 countries and simplified visa applications for several nations.
Potential future eligibility for a European passport.
The opportunity to establish a hassle-free business in Turkey, strategically connecting Asia and Europe.
Quick Citizenship and Passport issuance within just 4 months, ensuring swift returns on your investment.
Authorization for multiple nationalities without the need for wealth disclosure.
Access to comprehensive medical insurance and high-quality education for your entire family.
Safety, democracy, and freedom in Middle Eastern-European Turkey.
What are The Payment Methods of Toscana Villas Yalıkavak?
Flexible payment terms with special discounts for Istanbul Property's clients.
Property Options
| Number Of Rooms | Number Of Bathrooms | Spaces Start At |
| --- | --- | --- |
| 5 | 3 | 335 m2 |
Property Features
24/7 Security Systems
Garden
Restaurant / Cafe
Swimming Pool
Walking Tracks
Parking
Sauna
Fully fitted kitchen
Green Views
Landscape
Shops
Terraces
Turkish Citizenship
Smart Home System
Marina
Sea Views