Seaside Villas With Private Beach Access in Bodrum, Turkey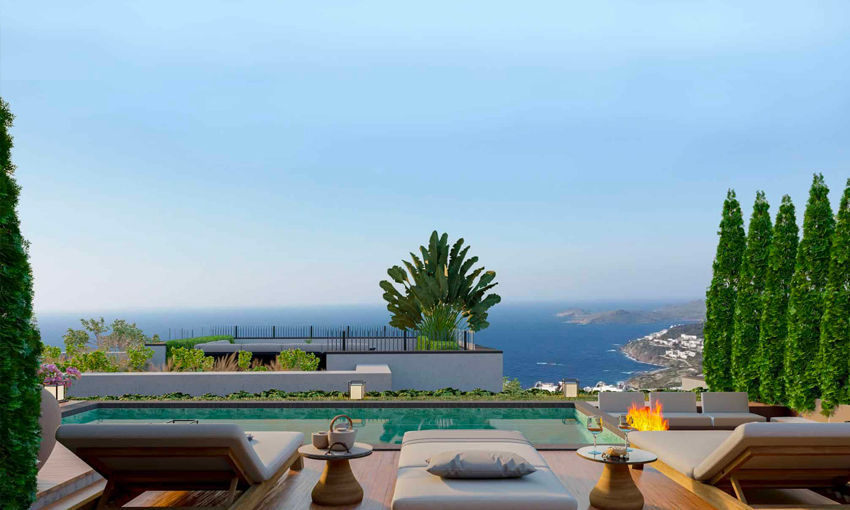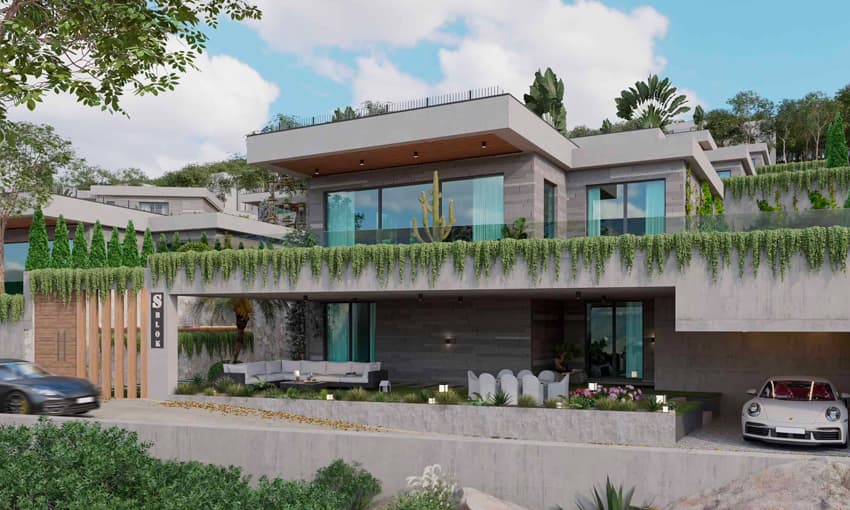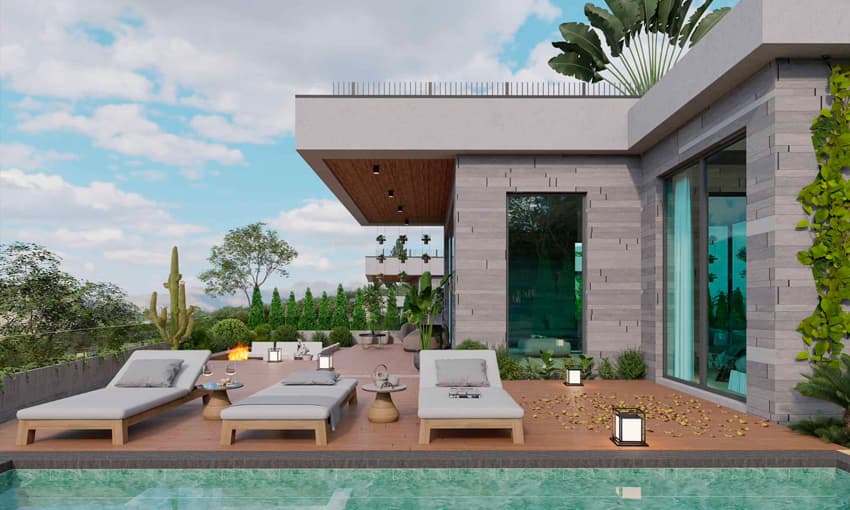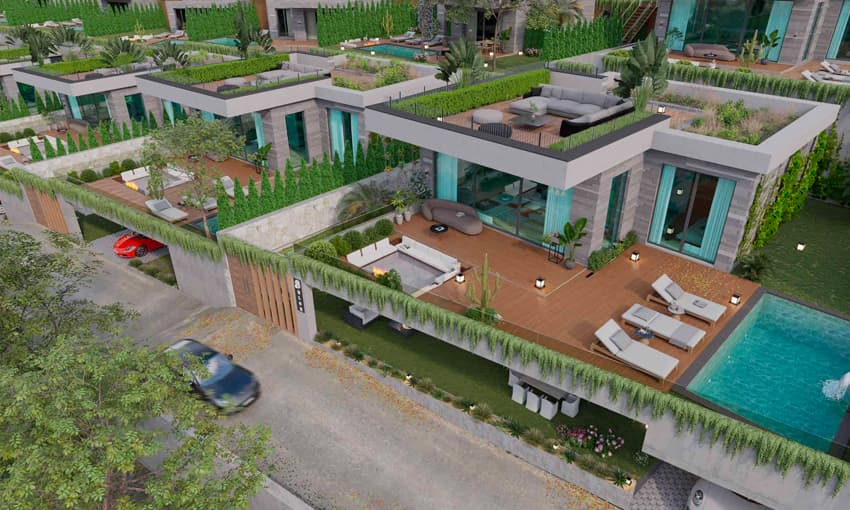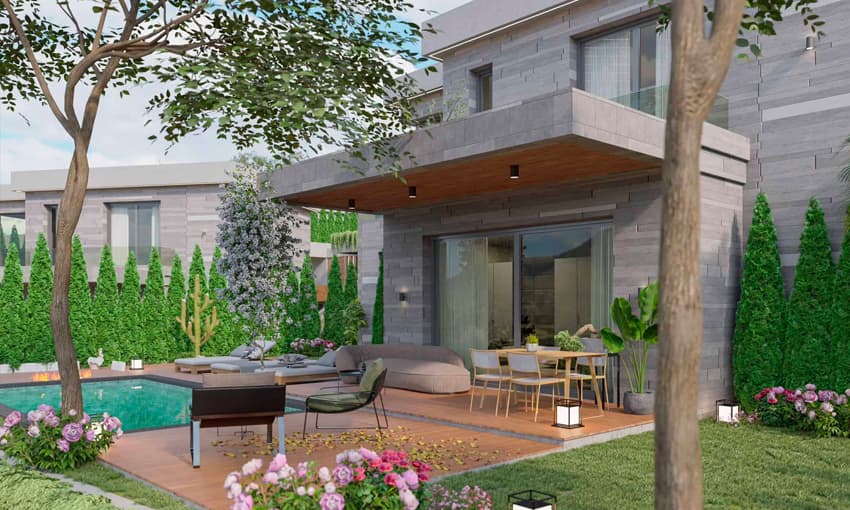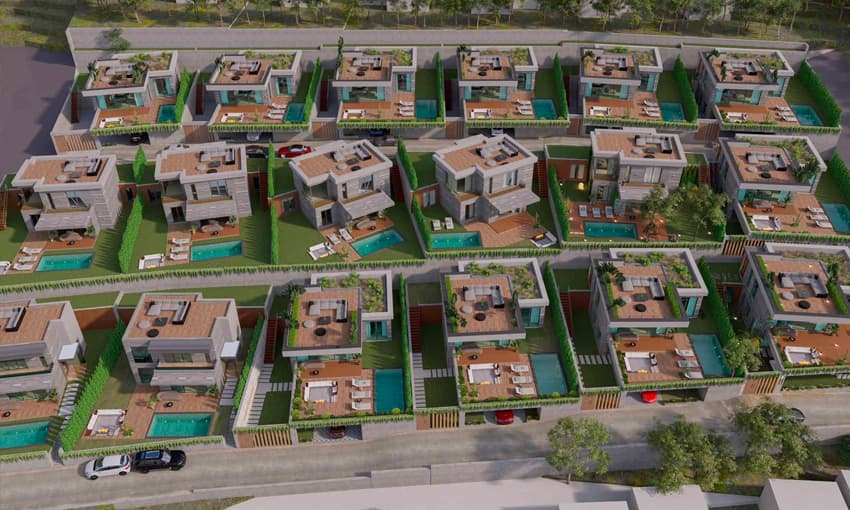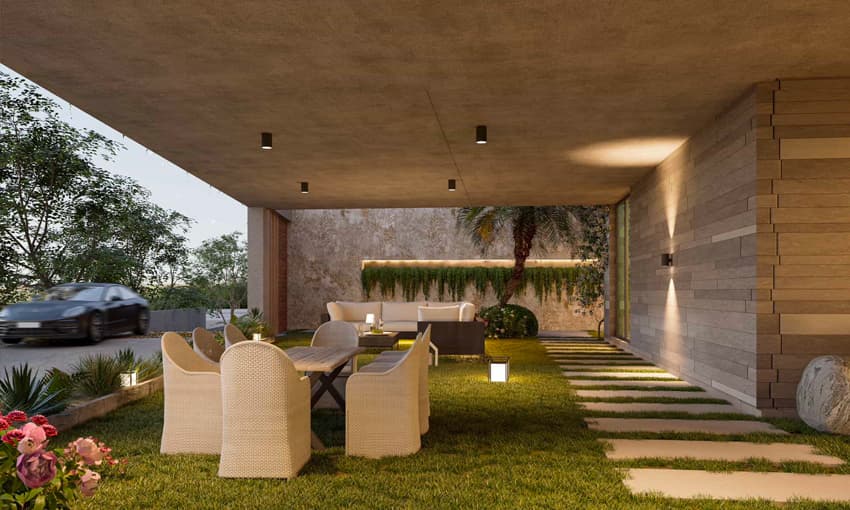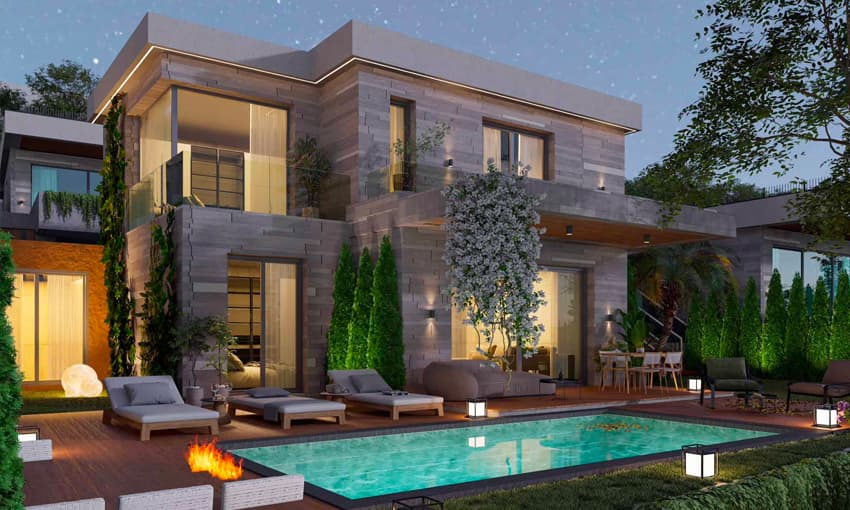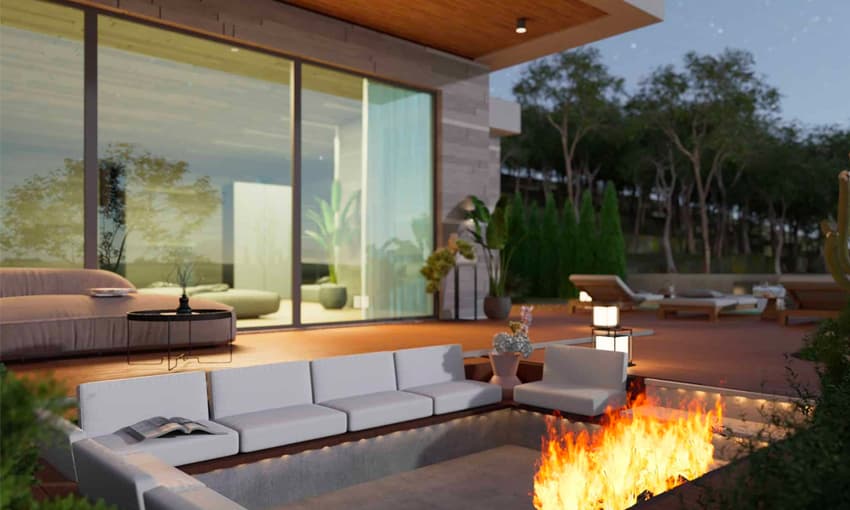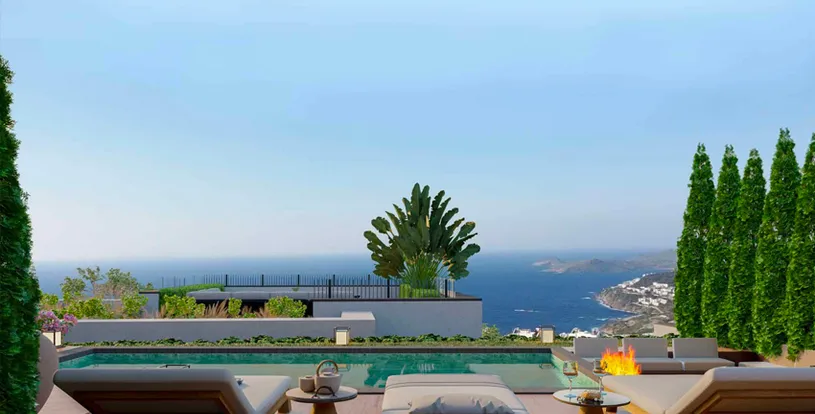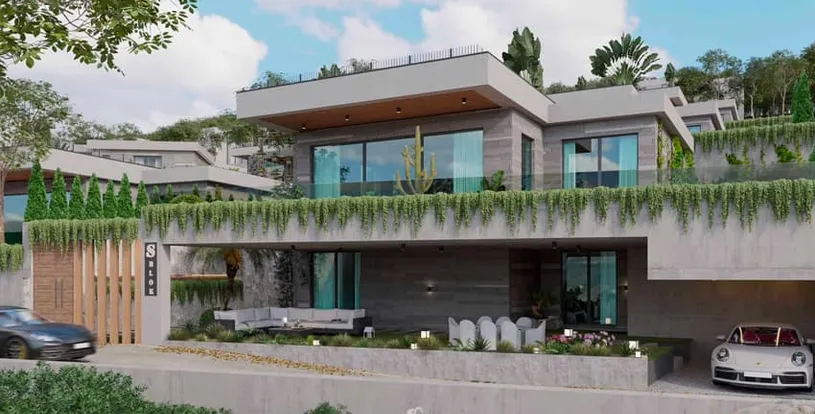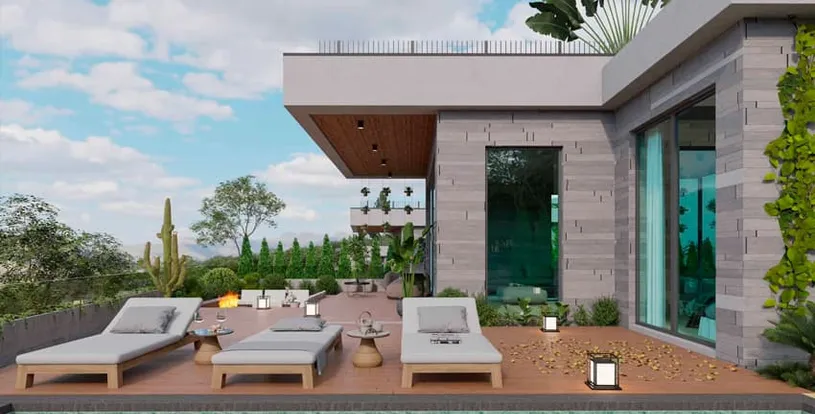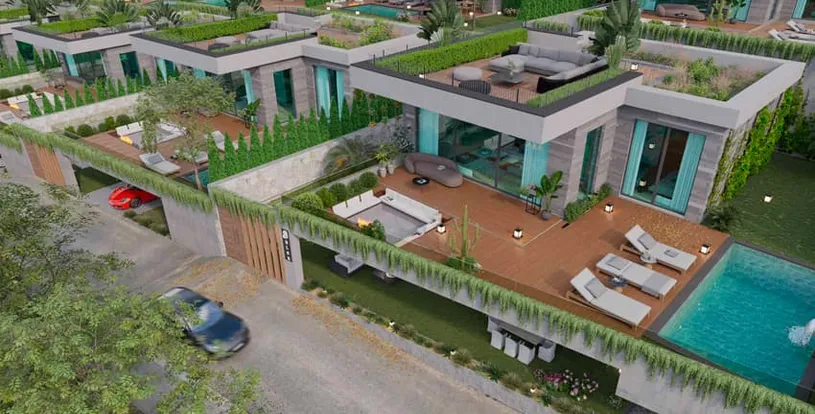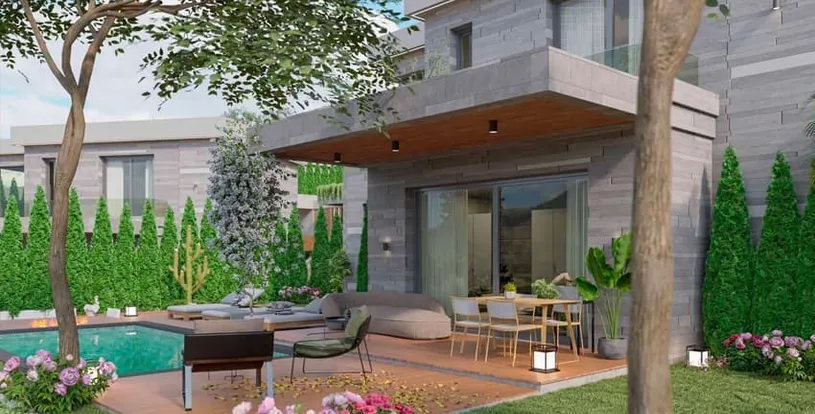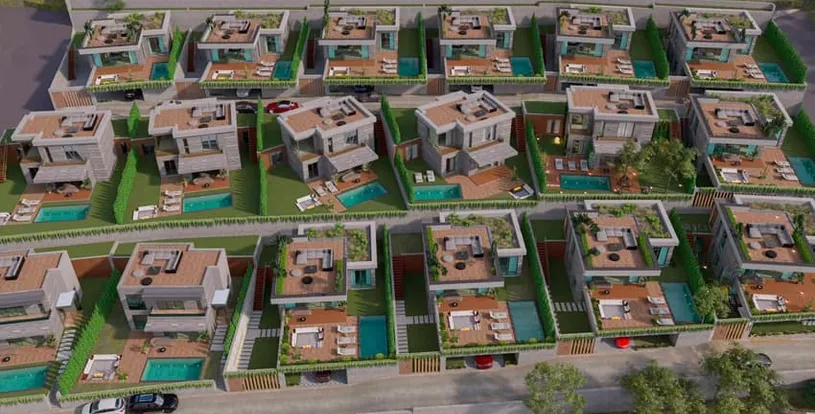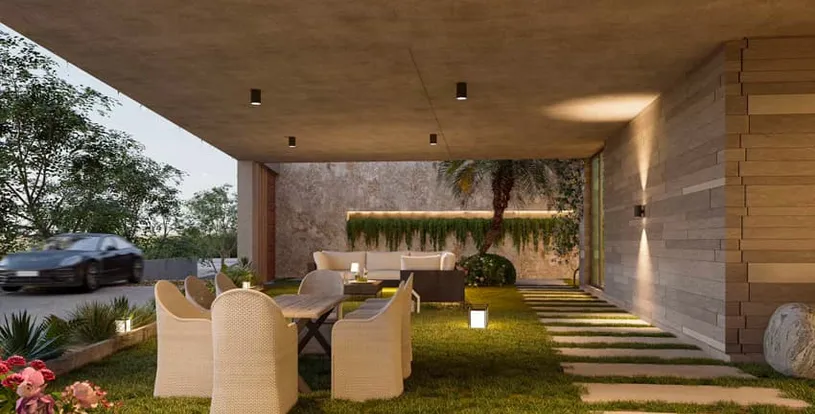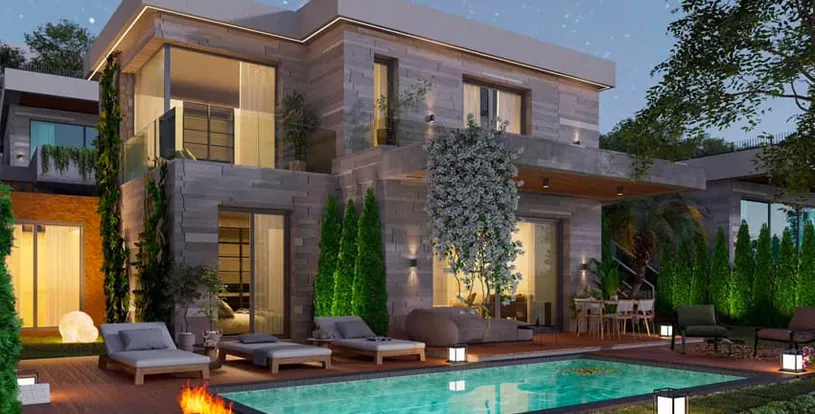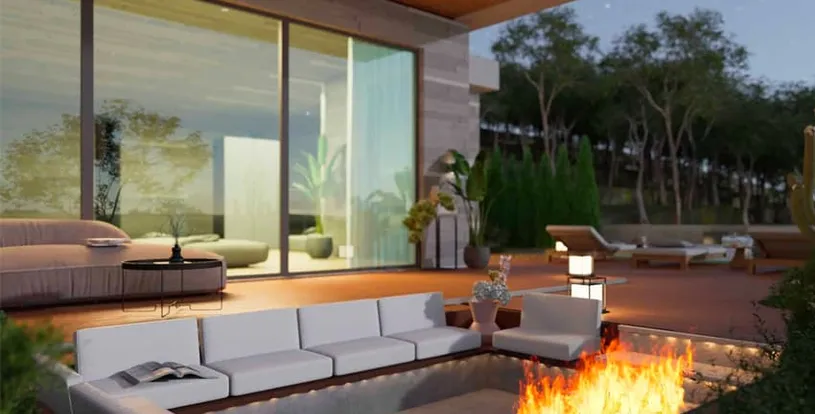 Expand
Back
Seaside Villas With Private Beach Access in Bodrum, Turkey
Villa, Luxury
Gümüşlük
Bodrum

Sea View

Villa, Luxury

up to 4
Bedroom

up to 2
Bathroom

Delivery 6-2024
Gümüşlük, Bodrum

Sea View

Delivery 6-2024
up to 4
Bedroom

up to 2
Bathroom
What is the Bayrak Mansions property in Bodrum, Turkey?
Bayrak Mansions is an exceptional villa development in the picturesque coastal town of Bodrum, Turkey. These luxurious homes offer a desirable lifestyle that combines elegance, comfort, and functionality.
The 4+1 to 6+1 villas at Bayrak Mansions feature distinctive Mediterranean architecture that gracefully complements the lush green surroundings. These homes feature glass roofs that allow refreshing sunlight to fill the interiors, creating a bright and inviting atmosphere.
With spacious balconies offering stunning sea views, residents can enjoy the natural beauty of Bodrum from the comfort of their own homes. As for the private access to the beach, it adds an extra layer of exclusivity, allowing homeowners to enjoy a beach holiday whenever they wish.
Bayrak Mansions is a project by Bayrak Insaat, a reputable construction company with a proven track record of delivering remarkable properties. In addition, the company has completed other developments like Bayrak Konakları and Nişantaşı Bayrak Konakları in Istanbul.
Where is the Location of Bayrak Mansions?
Bayrak Mansions enjoy a prime location in the charming town of Gümüşlük, Bodrum, famous for its turquoise beaches and historic sites. This location offers the best of both worlds, with stunning natural beauty and first-class infrastructure.
Homeowners can enjoy a short stroll to Gümüşlük Beach and admire captivating views of the Aegean Sea. The area also boasts several restaurants and cafes serving local and international cuisine. Furthermore, there is easy access to major transport links, ensuring trouble-free commuting throughout Bodrum.
The proximity of Bayrak Mansions to key amenities enhances the quality of life, as shown in the list below:
Gümüşlük Beach is just a 0.4-kilometer walk away, providing quick access to leisure activities by the Aegean Sea.
The historic Bodrum Castle is only 2.1 kilometers away, offering cultural and historical tours.
The Mausoleum of Halicarnassus is just 2.3 kilometers from the development.
The Myndos Gate and the French Tower are less than 2.3 kilometers away.
Living in these Bodum Villas opens the door to a variety of social opportunities just minutes away from your new home.
What are the Features of Bayrak Mansions?
Features of Bayrak Mansions include the following:
The complex occupies an area of 8000 m2 of spacious living.
The development consists of 18 villas, each with private gardens and swimming pools.
Villa options include 4+1, 5+1, and 6+1 floor plans to suit different preferences.
The villas are fully furnished with contemporary interiors, offering a turnkey living experience.
On-site facilities: fitness center, sauna, indoor parking, shops, restaurants, terrace, and fireplace area.
The property showcases luxury architecture utilizing high-quality materials, impeccable finishes, and space-efficient design.
Each villa has elegant bathrooms with marble surfaces.
24/7 security for safety and peace of mind
What are the Reasons to Buy Property from Bayrak Mansions?
Here are some compelling reasons to consider buying a property from Bayrak Mansions:
Eligibility for Turkish citizenship.
Strategic location in the heart of nature with easy access to local amenities.
Panoramic sea views from all villas of the development
The property features stylish designs with spacious layouts.
The complex offers a range of luxurious facilities for all members of the family.
Who is Suitable to Buy Property at Bayrak Mansions?
This development appeals to the following:
Individuals who seek Turkish citizenship through property investment.
Those who desire a tranquil coastal lifestyle with stunning sea views.
Families looking for spacious, modern villas with private gardens and pools.
Is Bayrak Mansions Property Suitable For Family with Children?
Yes, because this Turkish Property offers spacious floor plans with private gardens and swimming pools.
Is Bayrak Mansions Property Suitable for Single People?
No, Bayrak Mansions is not specifically designed for singles, as the villas are larger and more family-friendly.
Is the Bayrak Mansions Project Suitable For Who Wants to Be a Turkish Citizen?
Yes, by purchasing a property from Bayrak Mansions you can apply for Turkish Citizenship to unlock a host of benefits:
Visa-free access to 114 countries and simplified visa issuance for other nations.
Potential for a European Passport in the future.
Opportunity for seamless business ventures bridging Asia and Europe.
Quick Citizenship and Passport issuance in just 4 months, ensuring investment returns.
Authorization for multi-nationality without wealth disclosure.
Access to inclusive medical insurance and quality education for your family.
Safety, democracy, and a free life in the Middle Eastern-European Turkey.
What are The Payment Methods of Bayark Mansions?
Flexible payment terms with cash discounts for Istanbul Property clients.
Property Options
| Number Of Rooms | Number Of Bathrooms | Spaces Start At |
| --- | --- | --- |
| 4 | 2 | 240 m2 |
| 5 | 3 | 245 m2 |
| 6 | 4 | 270 m2 |
Property Features
24/7 Security Systems
Fitness and GYM
Garden
Restaurant / Cafe
Swimming Pool
Walking Tracks
Parking
Sauna
Fully fitted kitchen
Green Views
Indoor Car Parking
Landscape
Terraces
Turkish Citizenship
Sea Views