Elite Property Complex Overlooking Spectacular Sea Views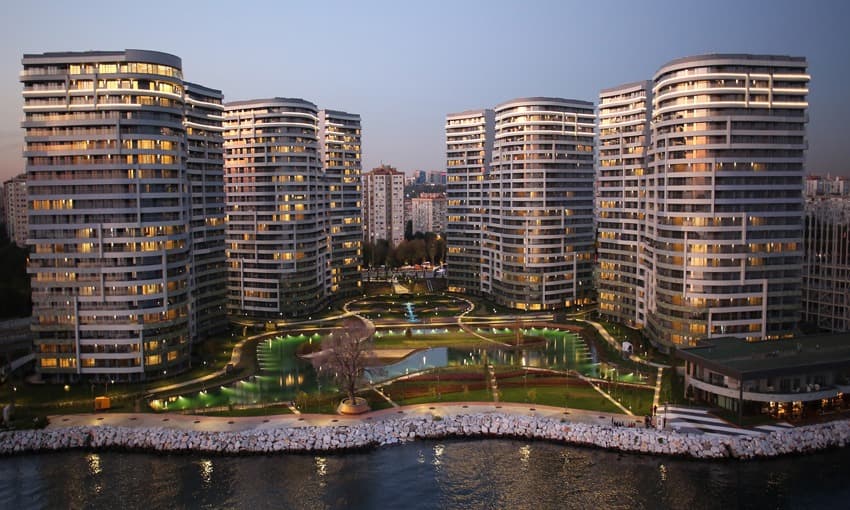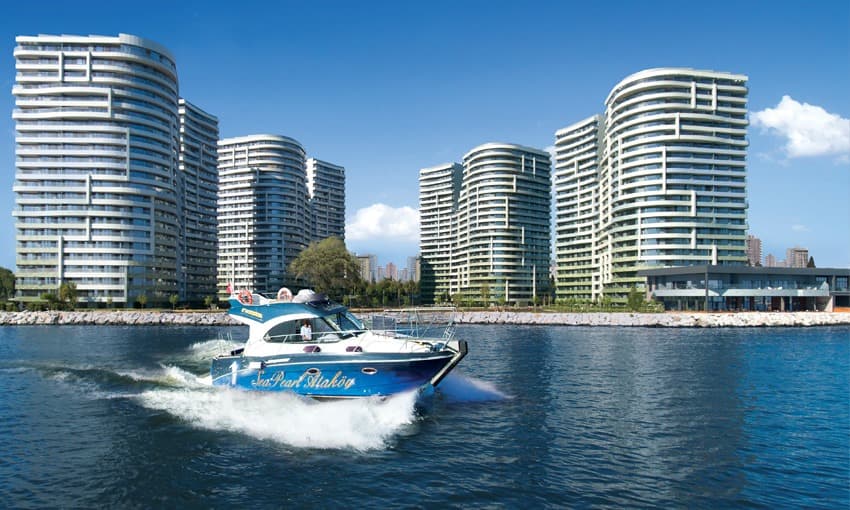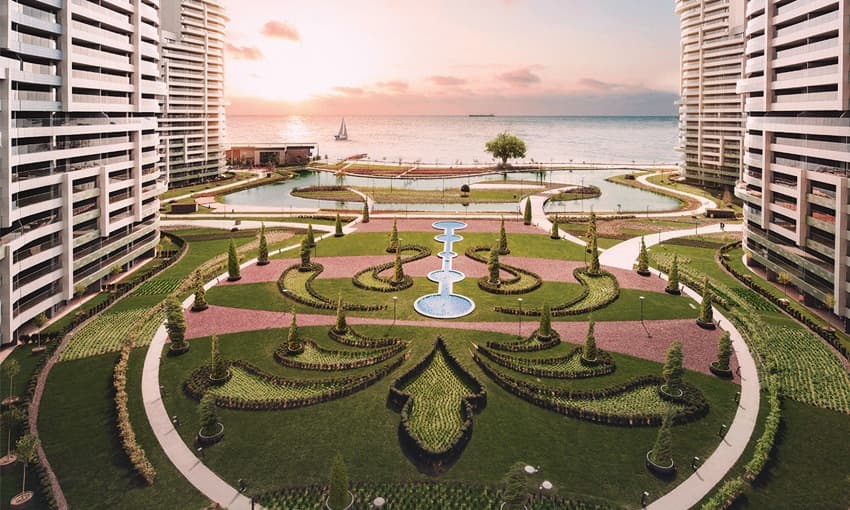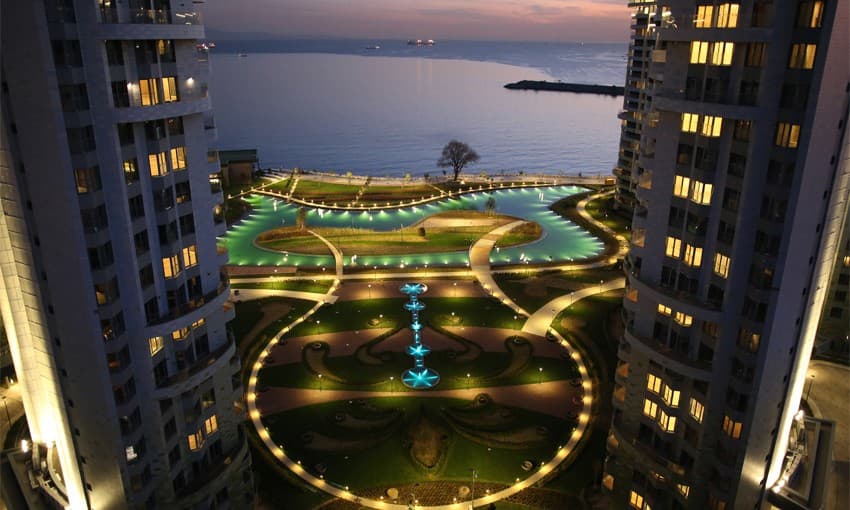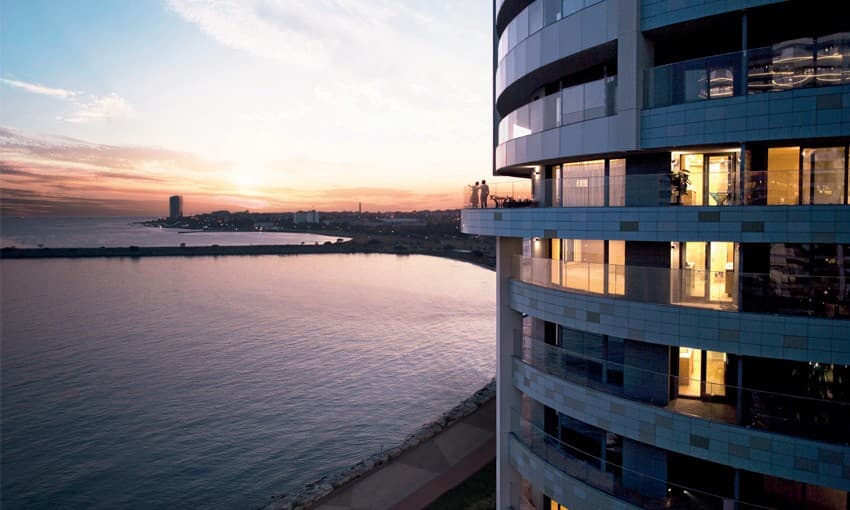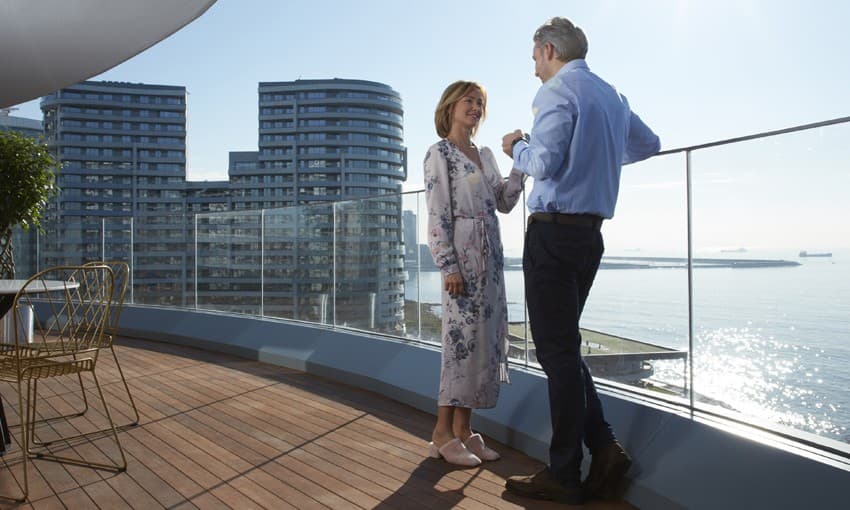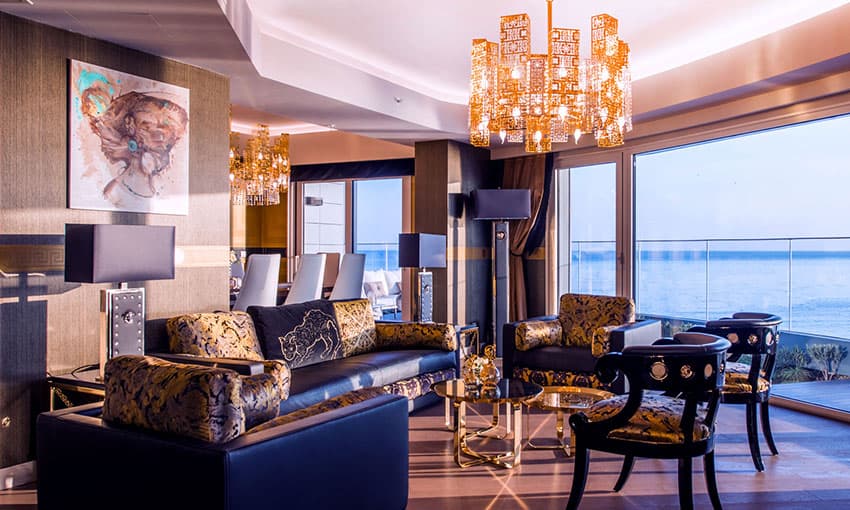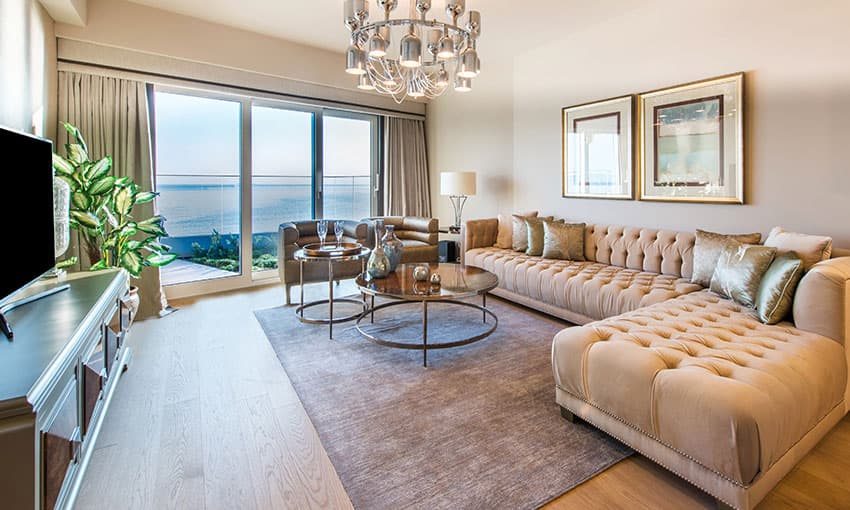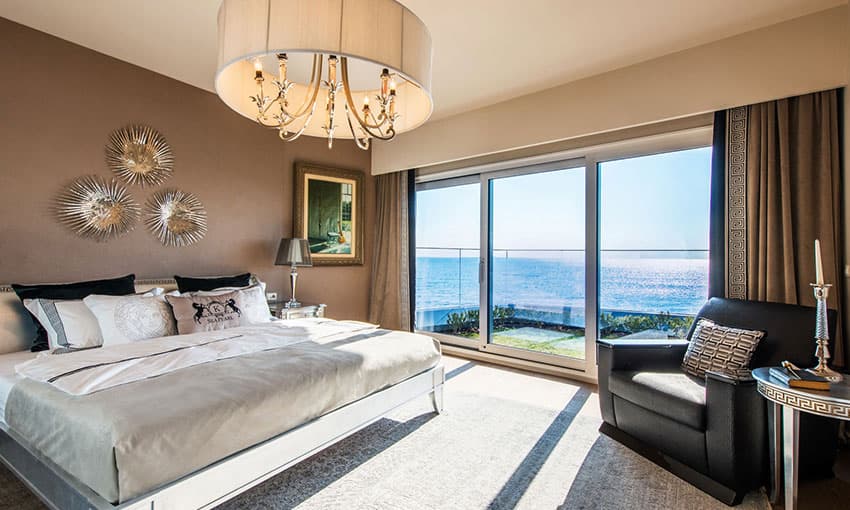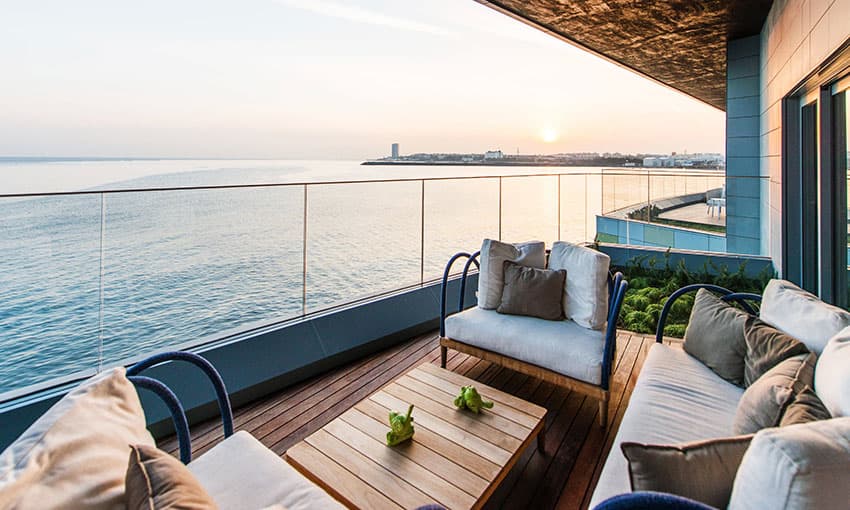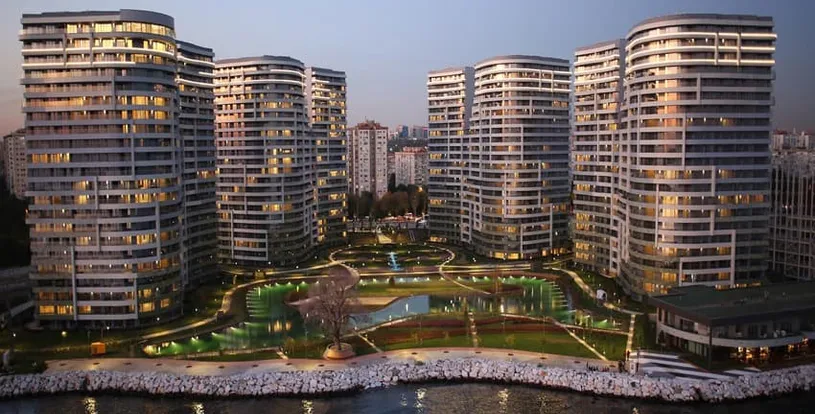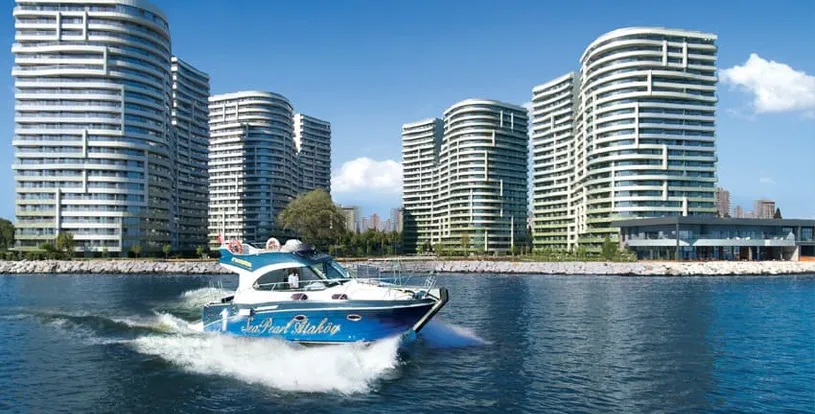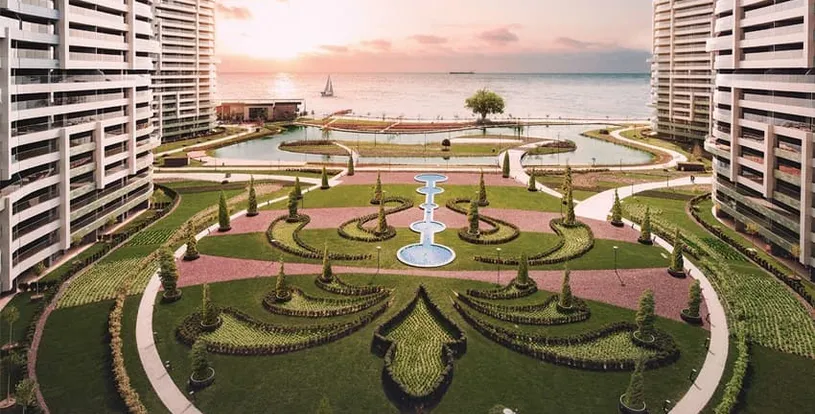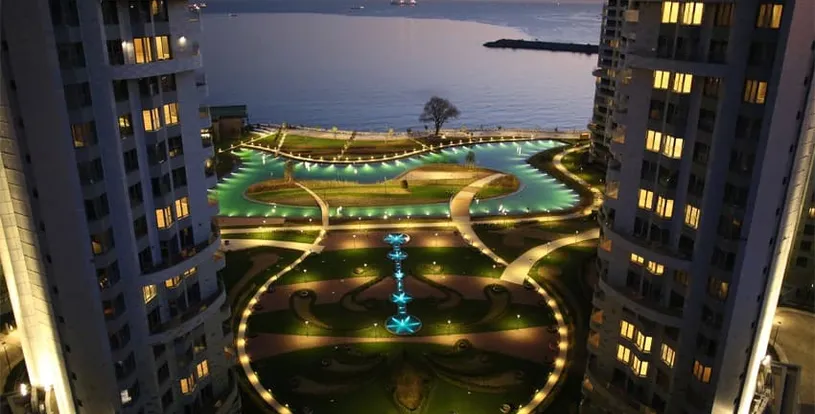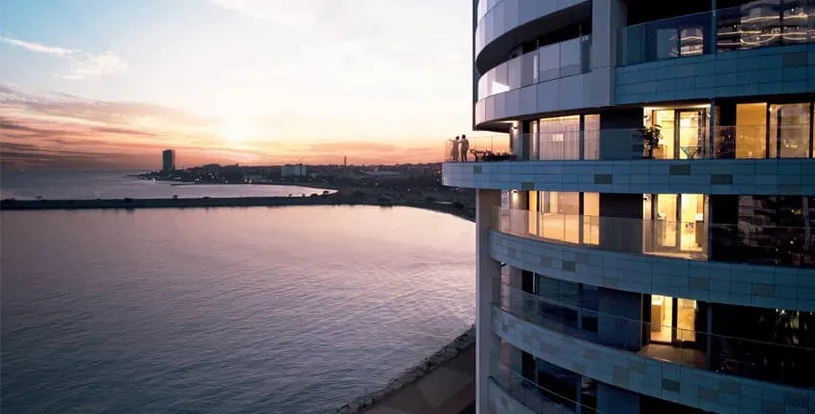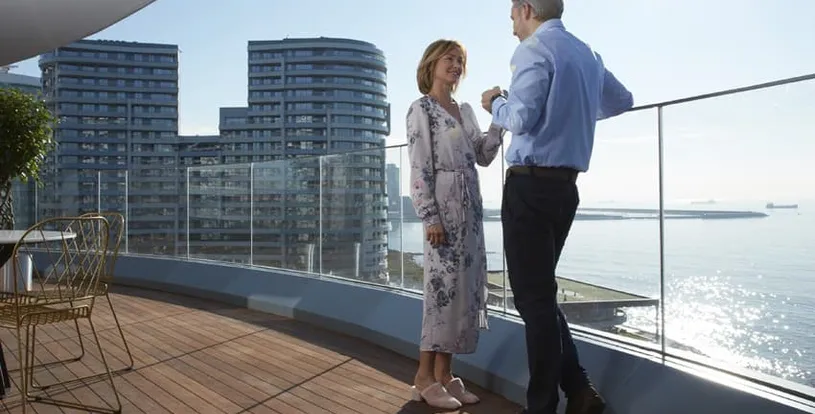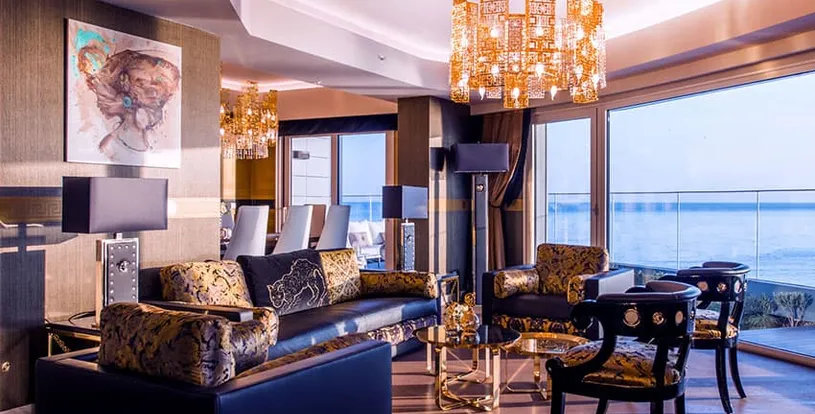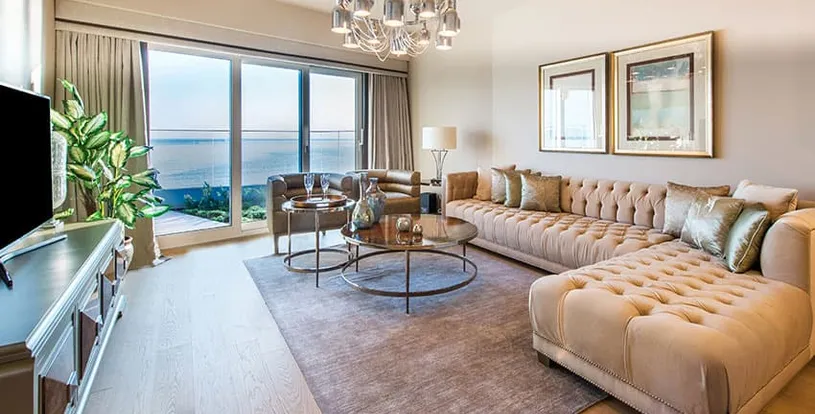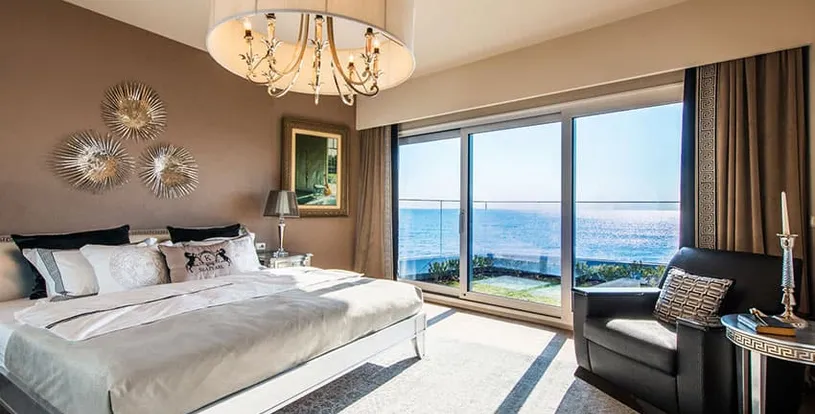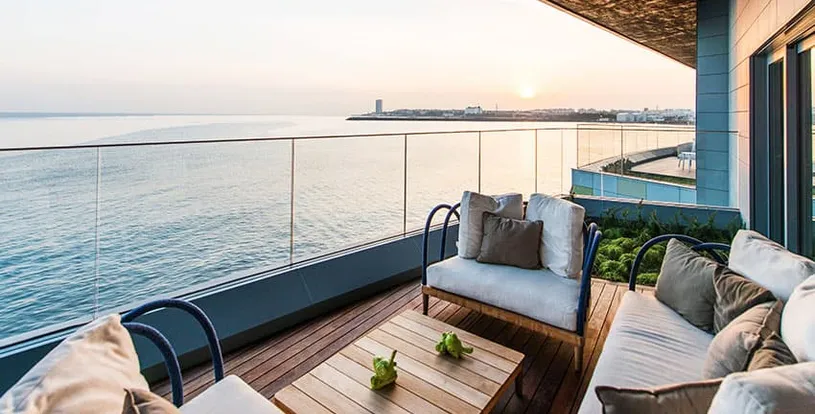 Expand
Back
Elite Property Complex Overlooking Spectacular Sea Views
Apartment, Luxury, Beachfront, Commercial
Bakırköy
Istanbul

Sea View

Apartment, Luxury, Beachfront, Commercial

up to 4
Bedroom

up to 3
Bathroom

Delivery Ready
Bakırköy, Istanbul

Sea View

Delivery Ready
up to 4
Bedroom

up to 3
Bathroom
What is Sea Pearl in Istanbul, Bakirkoy?
The Sea Pearl Property Project in Atakoy offers the life of your dreams with facilities suited to your every need. Sea Pearl's unique architectural residence designs will amaze you with panoramic Sea views from dust till dawn. You will not be able to get enough of the views at sunrise and sunset. With its (1200 m) coastline, Sea Pearl is the only Premium beachfront property in Istanbul that is located right on the coast. Residents can also enjoy the surrounding social facilities for cycling, walking, running, as well as swimming, and other off-shore pursuits.
The project comprises a diversity of residential units. Those units range from (1+1 to 5+1) that come with various design styles which include duplex options, private balconies, terraces, and panoramic sea views. The project also includes a 5-star hotel and inclusive social facilities.
The Sea Pearl Project was established by Kuzu Grup, which has been operating on (3) continents in the domain of infrastructure, superstructure, and environmental technologies since 1943, and has carried out more than (500) projects and (100,000) apartments in (11,5 million m2) of construction areas. The execution procedures of this project started in 2017. Kuzu Grup owns other projects in Istanbul like the Atakoy Bati Etabıand and Kuzu Effect Project. Projects similar to the Sea Pearl are the Cennet Koru and Dia Mare Projects in Istanbul
Where is the Location of Sea Pearl?
The Sea Pearl Property Project is located in the Atakoy district, directly overlooking the spectacular Marmara Sea coastline. These apartments for sale in Istanbul are surrounded by vital vicinity points like Avrasya tunnel and Marmaray, (655 Acers) Ataturk Forest famous for its rare trees in Florya, Galleria Shopping Center, walking distance to internationally famous 5-star hotels, and Burtthane seafront Park which covers (60 acres) of green spaces.
What are the Important Locations Near Sea Pearl?
The project has the privileges of being near major landmarks and amenities which include (but are not limited to):
4 min away from Atakoy Mega Marina
5 min away from Ataturk Airport
10 min away from Avrasya Tunnel
10 min away from Florya Ataturk Forest
15 minutes from the Bosphorous
3 min to Galleri, 1 min to Atakoy Plus, 4 min to Capacity, 4 min to Carousel, and 12 min to Aqua Florya
7 min away from Atakoy Private Hospital
6 min from Acibadem International Hospital
3 min to Bahcesehir College
5 min to Bakirkoy Atakoy Cultural College
Proximity to healthcare centers, shopping malls, and educational institutes also add prestigious life privileges to this project. International travel is made easier with practical reactivity to the Airport area.
What are the Features of Sea Pearl?
The project comprises (4) blocks in total, each with (20) floors, a ground floor, and (3) basements
The Total number of units in this project is (631) special units, each with a private terrace and sea view
The unit types are:

1+1, 1,5+1, 2+1, 2,5+1, 3+1, 3,5+1 (Duplex)
4+1, 4,5+1, 4,5+1 (Duplex)
4,5+1 (Panoramic)

The available areas range between (89 m2 - 399 m2)
Parking lots and (5m2) storage area for each unit
The (33,000 m2) Baroque Garden, designed by Ottoman and French landscaping traditions, stretches like a magnificent bridge between you and the Sea. You can leisurely explore lush walking trails while relaxing by the island-concept water pond
All rooms open onto spacious, interconnected terraces with wooden paving and lush green space
The Sea Pearl Atakoy has made an exclusive agreement with Istanbul Sea Taxis that will eliminate traffic jams from your daily life. Water taxis will be waiting at the project's private harbor to take you to any part of İstanbul with ease and comfort.
The on-site hotel is a unique and remarkable combination of architectural innovation, restaurants, spas, gymnasiums, a Turkish bath, a sauna, and other indoor and outdoor services, including a swimming pool. All of which will add to the comfort and exclusivity of your life.
The residential units include fully equipped kitchen areas of international brands, fine marble origins, and (1-2) stylish bathrooms
Top-quality materials and finishes are used in this project such as High-security steel entrance doors, Double-glazed windows, Heavy-duty air conditioning, and security systems.
What are the Reasons to Buy Property from Sea Pearl?
Enjoying the sunshine of the Atakoy coast from dusk to dawn is one of the best features of life at the Sea Pearl project. The breathtaking morning view of the sunrise will end as a festival of color when the sun goes down.
The adopted international construction and location mapping standards, create a healthy balance between fresh air and peaceful atmospheres by the sea, away from city noise.
The availably of diverse residential units with spacious designs, social, and entertainment facilities
The project is suitable for obtaining the Turkish Citizenship
Transportation accessibility, and proximity to popular shopping centers
The high quality of material used during all construction phases increases its value in the real estate market
The offered Discounts for cash payments and flexible payment plans that yield attractive financial opportunities
For Whom is Sea Pearl Suitable for Purchase?
This project is suitable for medium to large-size families, due to the availability of spacious residential units that come with sufficient facilities and social spaces. Moreover, the proximity to schools, universities, healthcare centers, hospitals, and transportation hubs, add further attraction factors to this category of homeowners
Small families and newly married couples that seek living inside resort-like environments privileged with proximity to city centers
Businessmen, investors, and anyone searching for a great investment opportunity that offers to obtain Turkish Citizenship privileges
Is Sea Pearl Suitable For Families with Children?
Yes, the unique location of the project with its proximity to transportation facilities, educational institutes, and healthcare centers allowed this project to be the best choice for this category. As well as the peaceful living environment, available shopping centers, swimming pools, walking tracks, and playgrounds.
Is Sea Pearl Suitable For Single People?
Yes, in addition to location, versatile flats options, facilities, and quality standards, the project yields the privilege of obtaining Turkish Citizenship for people who seek such investment initiatives, which opens the door for social and commercial opportunities
Is Sea Pearl Suitable For Who Wants to Be Turkey Citizen?
Yes, this housing project is suitable for obtaining Turkish Citizenship which has the benefits of:
Ability to visit more than 116 countries for Personal, and more than 155 Business passports visa-free. Besides the potentiality of including EU countries shortly
Besides owning such a prestigious passport, it provides the safety of guaranteed investment returns
Quick Citizenship and Passport issuance process, down to 3 months only
Multi-nationally and Wealth disclosure-free authorizations
Comprehensive Medical Insurance and Quality Education for the whole family
Pension system benefits
Safety, democracy, and free life privileges of Middle Eastern-European Turkey
What Kind of Services Does Sea Pearl Provide?
The project features top-quality social and service facilities such as:
Fitness Center, Yoga, Pilates, Step, Aerobic, and Dance Studios
Decorative Ponds
Observation Areas
Walking Paths and Cycling Tracks
Children Playgrounds
Tennis Courts
Basketball Fields
concierge services
Valet parking
Housekeeping services
Turkish Bath
Lobby and reception services
What are the Payment Methods of Sea Pearl?
Discounts for Cash Payments.
What is Life Like in Sea Pearl?
This investment real estate in Turkey is designed to satisfy all your desires, by welcoming you to your elegant new life. Wherever you are in Sea Pearl Atakoy, you can share the thrill of living by the marina with your loved ones. At your new luxurious and splendid home, you will experience landscaping fit for a palace. The green spaces of SeaPearl Atakoy stretching to the blue of the sea will be the backdrop to many of your most precious memories.
Being close to dynamic amenities and other transportation facilities means you can reach wherever you want inside Istanbul without struggling with troublesome traffic jams
Property Options
| Number Of Rooms | Number Of Bathrooms | Spaces Start At |
| --- | --- | --- |
| 1 | 1 | 88 m² |
| 1,5+1 | 1 | 105 m² |
| 2 | 1 | 117 m² |
| 2,5+1 | 1 | 171 m² |
| 3 | 2 | 193 m² |
| 3,5 | 2 | 235 m² |
| 4 | 3 | 237 m² |
| 4 | 3 | 248 m² |
Property Features
24/7 Security Systems
Fitness and GYM
Garden
Green Views
Indoor Car Parking
Kids Playground
Landscape
Malls
Reception
Restaurant / Cafe
Sea Views
Shopping center
Steam Room
Swimming Pool
Tennis court
Terraces
Turkish Citizenship