VIP Mansions Next to the Magnificent Coastline in Halic, Istanbul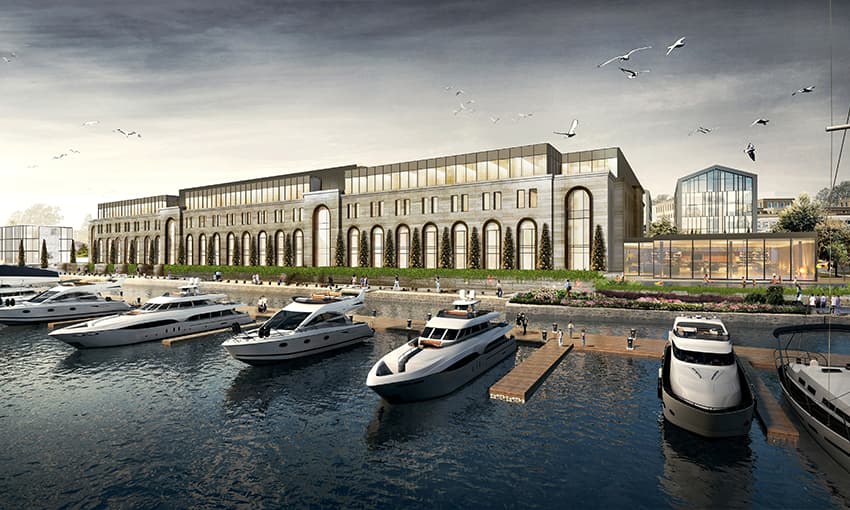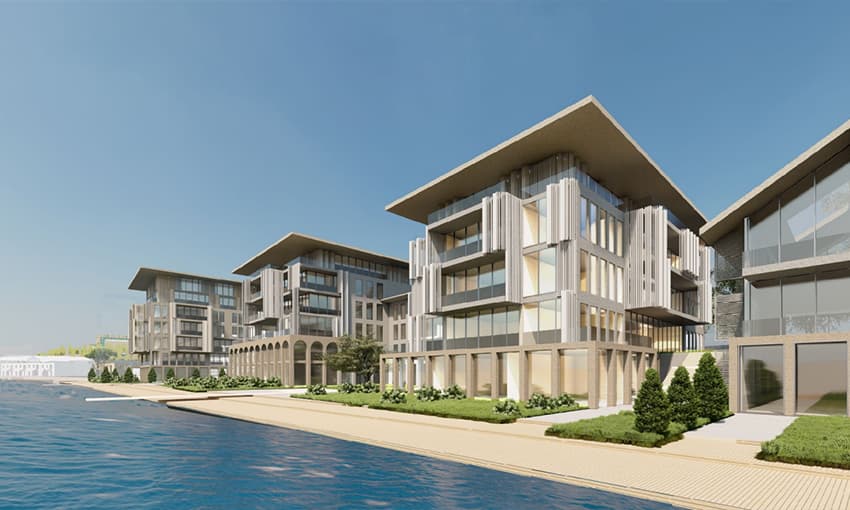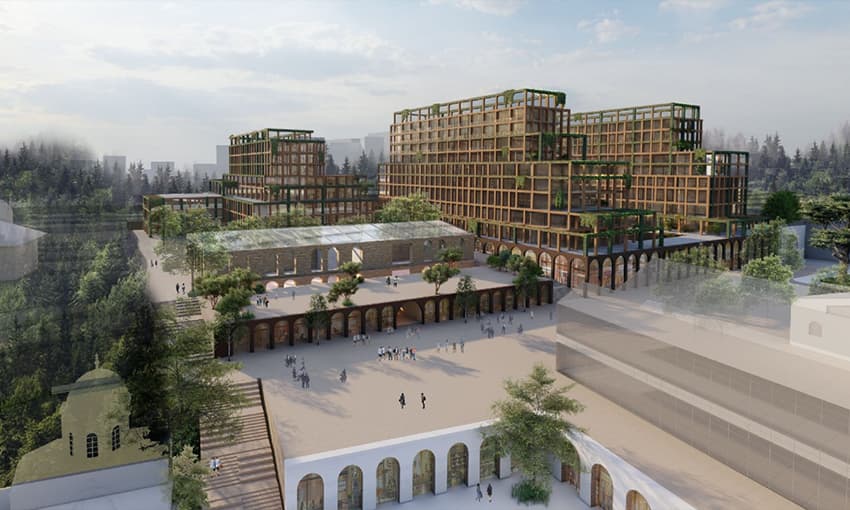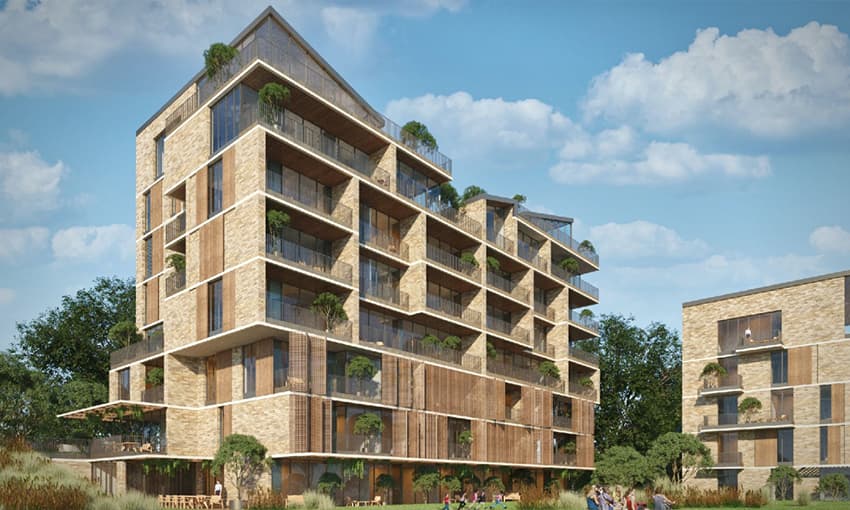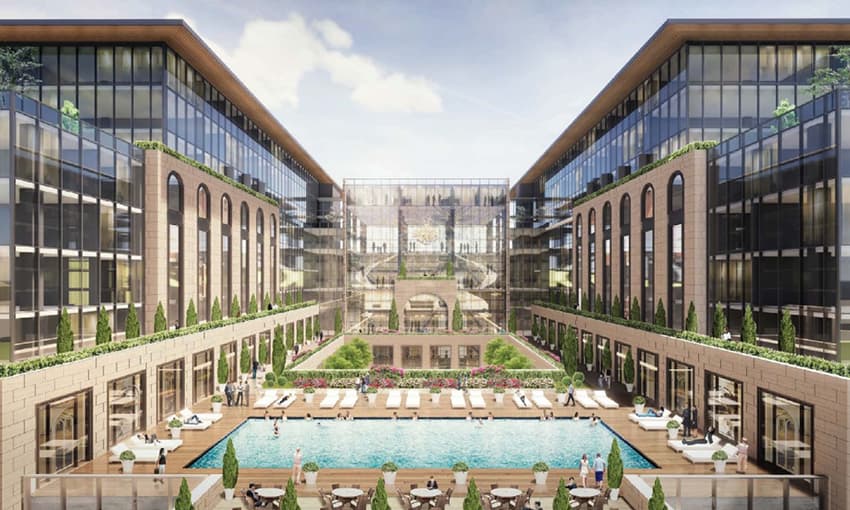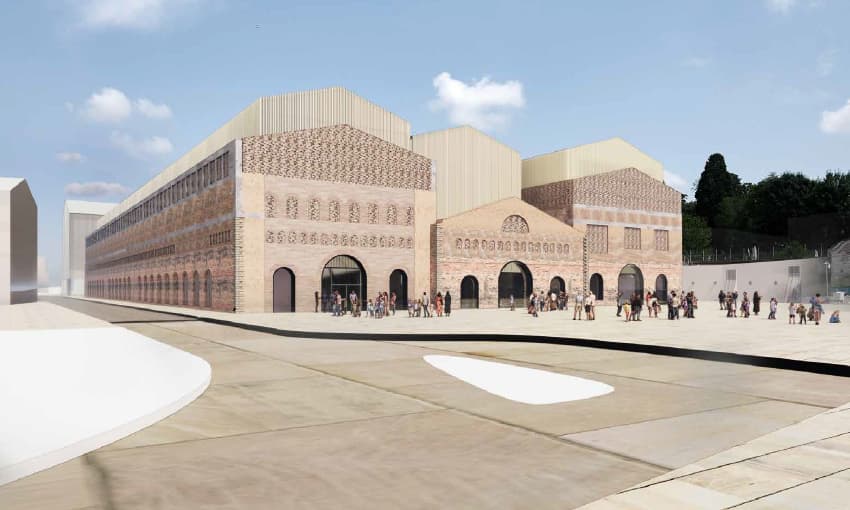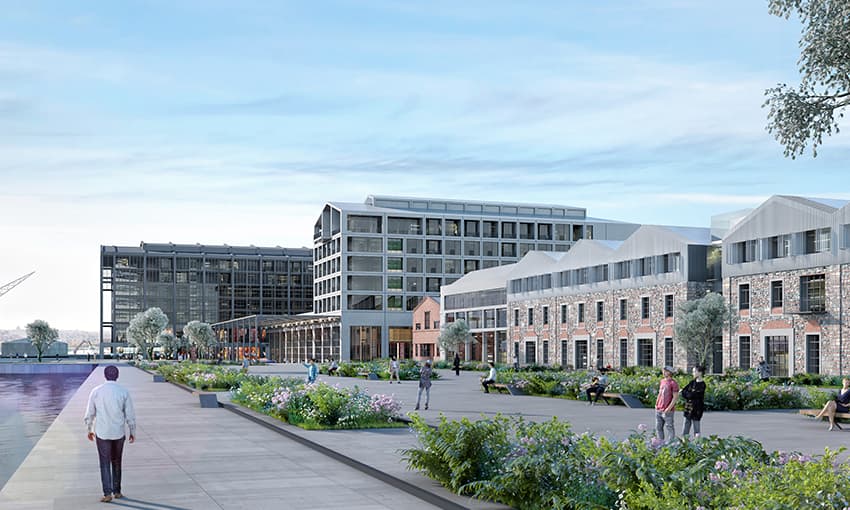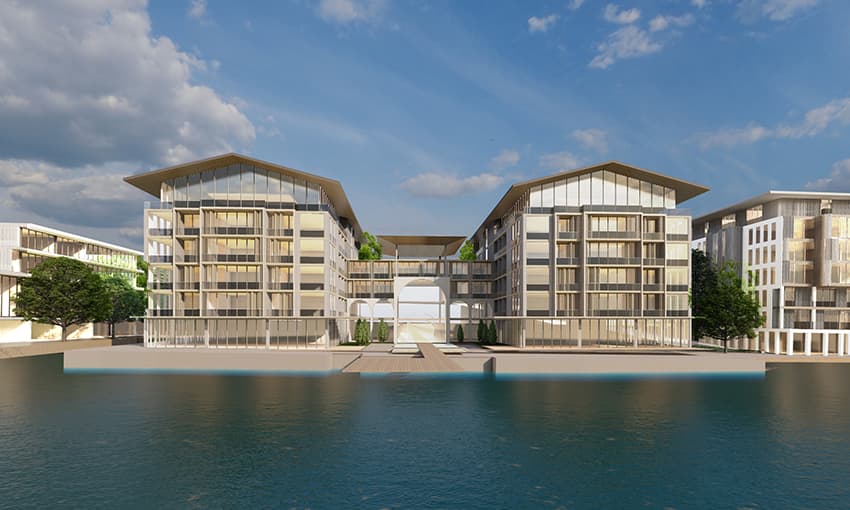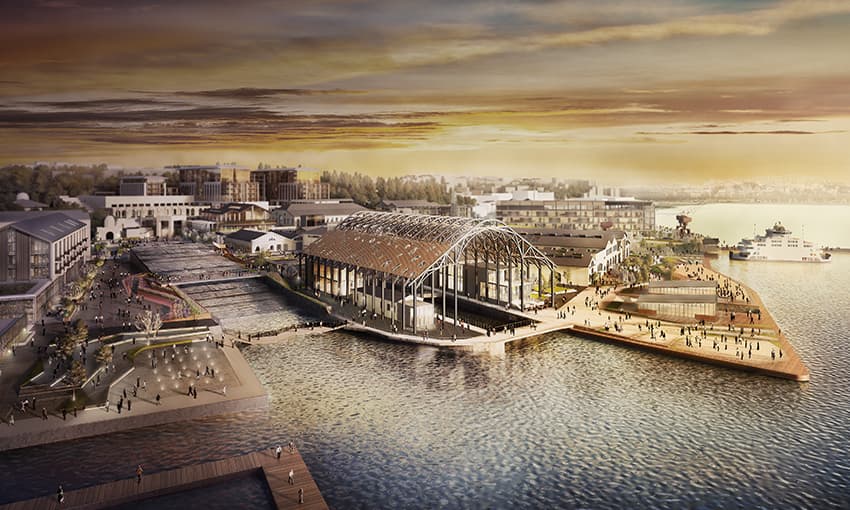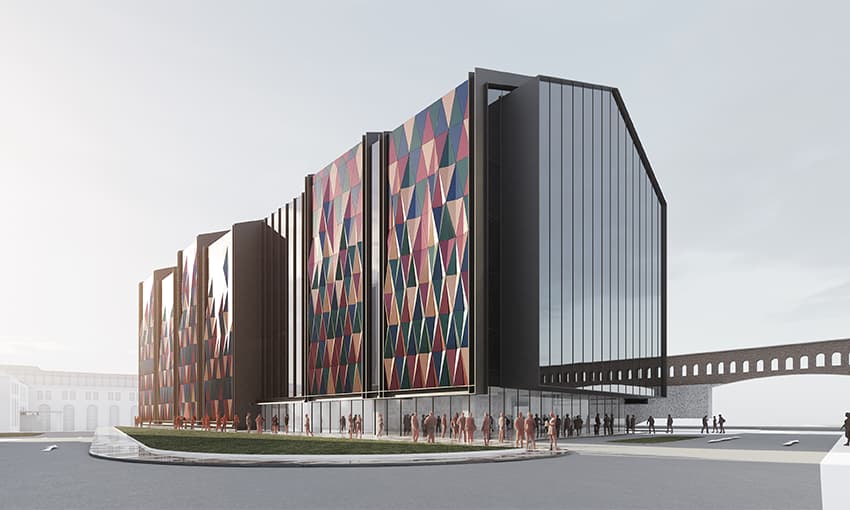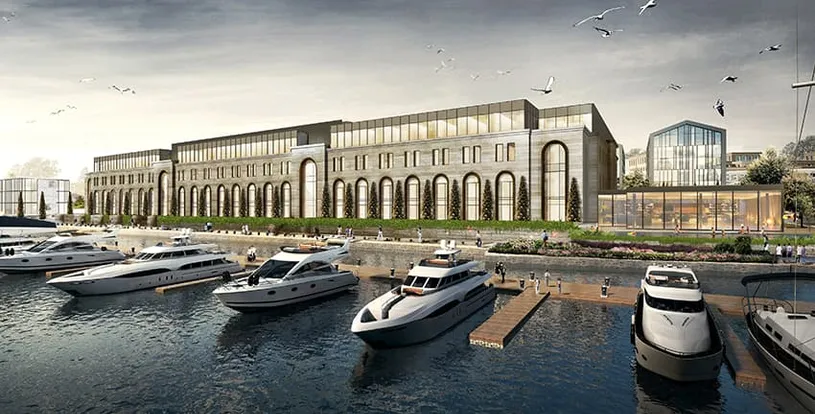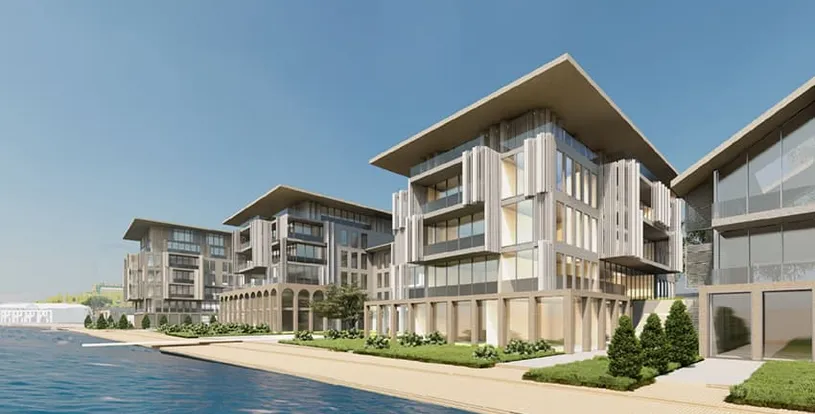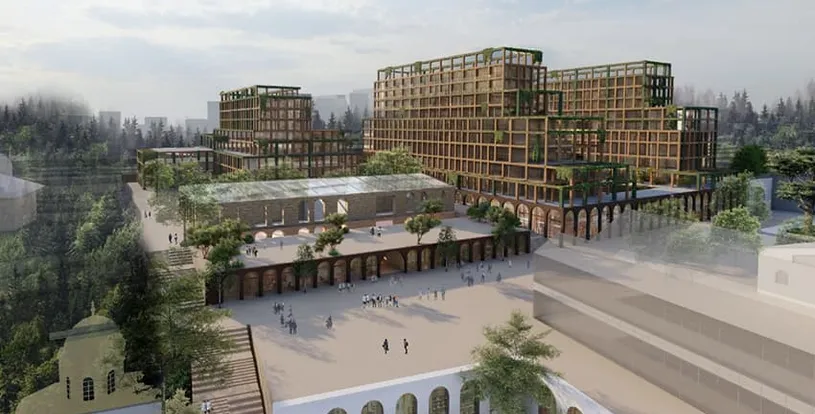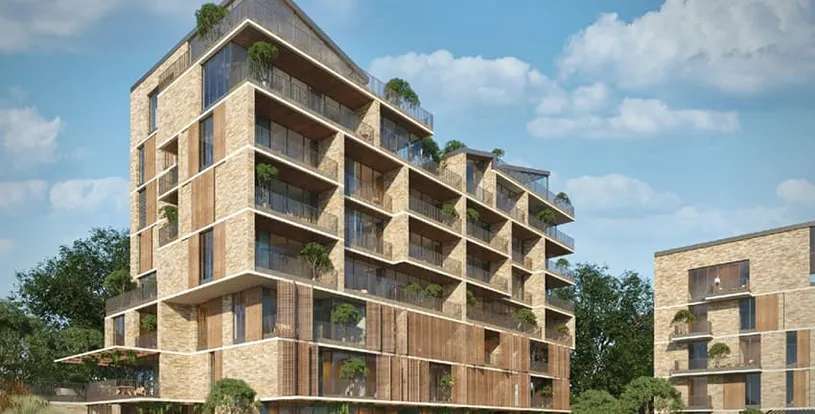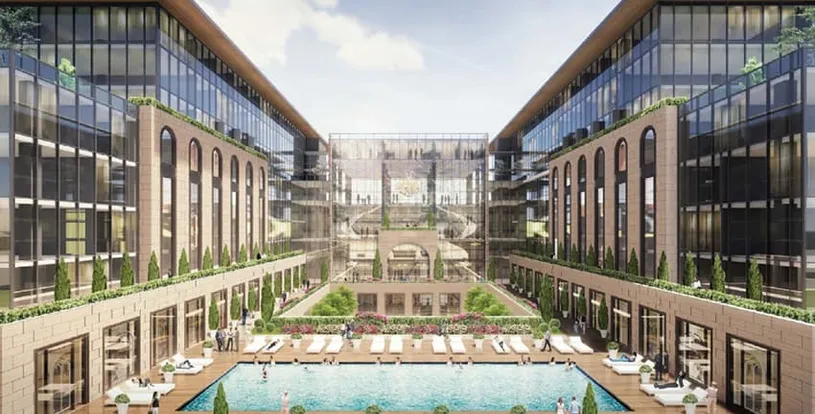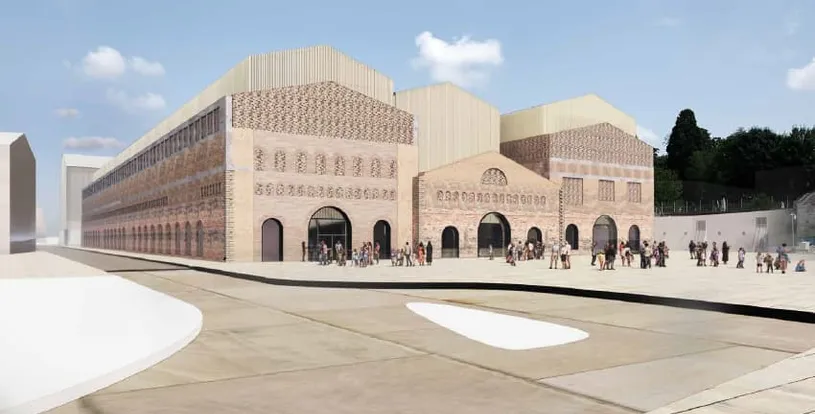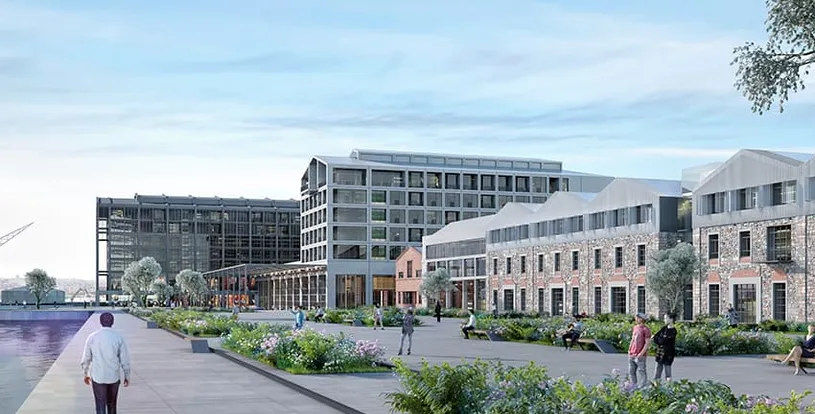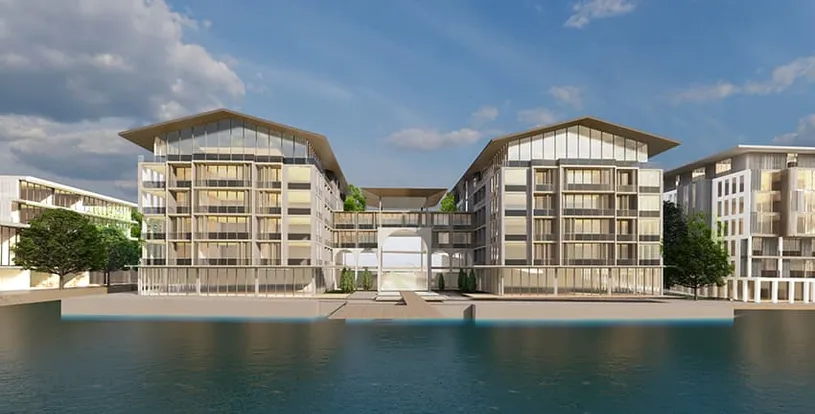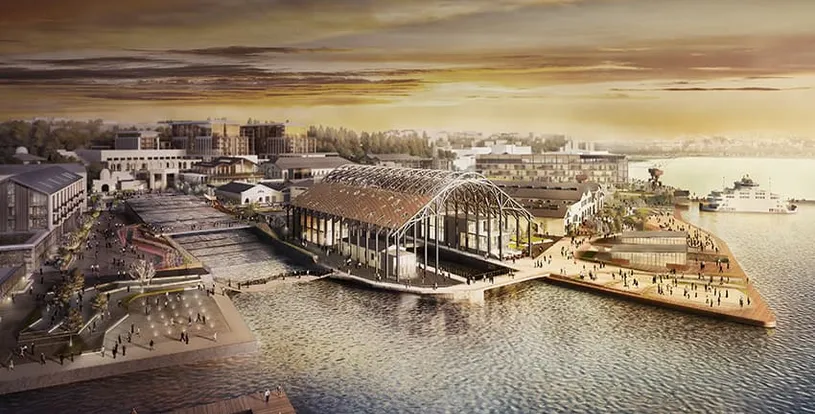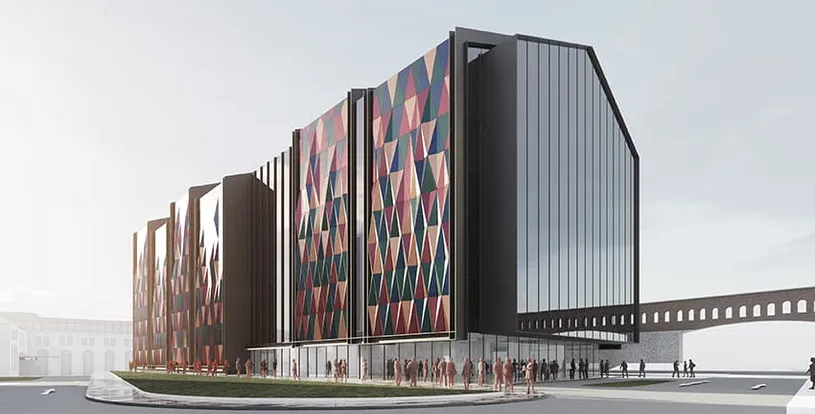 Expand
Back
VIP Mansions Next to the Magnificent Coastline in Halic, Istanbul
Apartment, Luxury
Taksim
Istanbul

Bosphorus View

Apartment, Luxury

up to 5
Bedroom

up to 3
Bathroom

Delivery 5-2025
Taksim, Istanbul

Bosphorus View

Delivery 5-2025
up to 5
Bedroom

up to 3
Bathroom
What is Tersane Istanbul in Beyoglu, Istanbul?
Tersane Istanbul real estate project is a new coastal destination surrounded by unique heritage and charming Golden Horn beauties. Admiring the city's past, these apartments will satisfy urban life lovers, with a captivating coastal neighborhood being restored as a contemporary center of social attraction and a new exciting life experience. This vital part of Istanbul's "Golden Horn" will regain its glamour with this massive development, as those venues used to be an old Ottoman naval shipyard hidden from people for around six centuries and an important recreation area for that era's alluring palaces and garden.
The project comprises a recognizable variety of construction forms, such as hotel suites, residential units, and museums designed with cozy vibes, sleek contemporary interiors, and luxurious architecture that combine heritage with modernity.
This project is built by Tabanlioglu Architects Firm, the construction company that designs contemporary and carefully outlined residential houses, offices, industrial facilities, and shopping malls, reflecting the uniqueness of each "place" and "requirement". This firm also built other famous landmarks around Istanbul as the Ataturk Culture Center, the Zorlu Levent Offices, and the Istanbul Museum of Modern Art.
Where is the Location of Tersane Istanbul?
These properties in Istanbul, Beyoglu are within the new vibrant city parts by the Golden Horn and near various famous landmarks of the metropolis, such as the Galata Tower, Istiklal Main Street, and Haciasofia. Just 10 meters away from the dazzling water, Tersane Istanbul will offer the opportunity to live in a luxurious mansion along the Bosphorus with vintage city scenery.
What are the Important Locations Near Tersane Istanbul?
The Tersane Istanbul is distinguished by being close to various famous landmarks and attractive areas, including:
Next to the Golden Horn
3 km to Galata Tower
4 km to Istiklal St.
2 km to Grand Bazar
2 km to Hagia Sofia
5 km to Blue Mosque
41 km to Istanbul Airport
47 km to Sabiha Gokcen
These historic landmarks add vibrance to this contemporary project in addition to its connection to the past and future, which makes it a one-of-a-kind experience. Tersane Istanbul aimed to develop the historic Ottoman shipyard to become a vital part of modern life.
What are the Features of Tersane Istanbul?
The mansions are designed with prestigious architecture and unique materials to reflect your lifestyle through essential features:
The project comprises 1000+ hotel rooms, more than 600 residential units, and 4 museums.
The available residential units are 1+1, 2+1, 3+1, 4+1, and 5+1 with an area range from 95.1 m2 to 483.8 m2.
It's built in a total area of 242,000 m2.
The buildings will provide various types of apartments with distinct styles, ranging from rooftop penthouses to duplex apartments with a refreshing garden.
Comprehensively designed luxury residences with seamless indoor-outdoor layouts, and lofts that would excite the residents with peaceful contemporary interiors.
Spacious terraces will provide an endless view of the old city as well as the Bosphorus.
Tersane Istanbul adopts the mixed-use concept in which you have access to business, social, and entertainment facilities at once, without wasting your time while trying to reach such places.
Lofts at Tersane Istanbul will offer a magnificent city panorama of various historical landmarks, such as the Galata Tower, Topkapi Palace, and Ottoman domes as well. Moreover, there will always be easy access to lush green areas where your kids can enjoy their time in safe gardens rising above the street level.
With over 1100 rooms in four hotels, each with its well-thought-out concept offering retreat & wellness resorts of 10 meters only to waterfronts, mansions with a view of Galata, and surrounded by the gardens of Aynalikavak Pavilion as well.
Observation decks, lighting systems, urban furniture, as well as regions for live performances, skateboarding, and water sports.
The Valide Cluster, a metal-roof structure created to present some of the best open-air fine-dining choices in the city, will offer various international plates with its Pan-Asiatic, Italian, and French-style restaurants and cafes that will serve "haute cuisine" next to the water.
The food hall, a market, bistros, and pubs will serve gastronomical delights.
The Luxury Plaza is a shopping hall that includes international brands and retail shops.
Four world-class contemporary museums will be located at the Museum Plaza, as well as an event hall that will host a wide variety of performances, shows, and festivals contributing to the city's cultural agenda.
What are the Reasons for Buying a Property in Tersane Istanbul?
The project meets the requirements for obtaining Turkish Citizenship.
Earning profit by investing or renting your property.
A unique project that is constructed with outstanding architecture besides the world-class brands and features that will be added to your modern lifestyle.
The strategic location of the project with proximity to top landmarks at the very heart of the city.
The project is built on the concept of a mixed-use place, which hosts many daily life activities, considered a home and an entertaining place as well.
For Whom is Tersane Istanbul Suitable for Purchase?
The project is suitable for :
Sea enthusiasts and city lovers prefer to live in a peaceful and healthy environment near the waterfront and at the center of Istanbul.
Families who prefer to be surrounded by various social facilities such as shopping centers, restaurants, museums, and many other features that come with Tersane Istanbul.
Medium-large-sized families who'd like to live the experience in an elegant mansion that is designed with top-quality features and a luxurious layout.
Businessmen, investors, and anyone searching for a great investment opportunity that offers the option to obtain Turkish Citizenship privileges.
Is Tersane Istanbul Suitable for Families with Children?
Yes indeed, because of its central location and proximity to all essential areas, this project's major goal is to provide children with an enjoyable and dynamic space in which they can safely engage in activities in a conducive environment.
Is Tersane Istanbul Suitable For Single People?
Yes, this project is an excellent choice for individuals because of its proximity to the center of the metropolis where landmarks like the Golden Horn, and Galata Tower, as well as business centers, public transportation routes, and social amenities, make it comfortable to study, work and socialize with people as well.
Is Tersane Istanbul Suitable For Those Who Want to Be Turkish Citizens?
Yes, obtaining Turkish citizenship is possible when buying this property, and you can benefit of:
Visa-free travel to more than 116 countries for personal passports and more than 155 countries for business passports.
Furthermore, it offers the security of guaranteed investment returns along with such a reputable passport.
The process of obtaining a passport and citizenship can be completed in just 3 months.
Multi-nationally and wealth disclosure-free authorizations.
The whole family can benefit from comprehensive medical insurance and quality education.
Pension system benefits.
The right to live a safe, democratic, and free life Privilege of Middle Eastern- European Turkey.
What Kind of Services Does Tersane Istanbul Provide?
24/7 security and light systems.
Indoor and outdoor parking spaces
River View
Children's playgrounds
Walking Tracks
Central and underfloor heating
Fully fitted kitchen
Private gardens
Cafes and restaurants
Museums
Luxurious hotels
Food and market areas
Event halls
Terraces
Zones for live shows, skateboarding, and water sports.
What are The Payment Methods of Tersane Istanbul?
The project offers competitive payment plans with discounts on Cash.
What is Life Like in Tersane Istanbul?
This residence in Turkey is personalized for your taste and desired lifestyle, providing the opportunity to live in a luxurious mansion while experiencing the combination of a tranquil atmosphere and urban life altogether. Besides, and as a "live-work-play" kind of destination, Tersane Istanbul will almost feel like a self-contained village.
Property Options
| Number Of Rooms | Number Of Bathrooms | Spaces Start At |
| --- | --- | --- |
| 1 | 1 | 95.1 m2 |
| 2 | 1 | 112 m2 |
| 3 | 1 | 219.9 m2 |
| 4 | 2 | 242.9 m2 |
| 5 | 3 | 483.8 m2 |
Property Features
24/7 Security Systems
Garden
Restaurant / Cafe
Central Heating
Water Purification System
Walking Tracks
Parking
Fully fitted kitchen
Landscape
Kids Playground
Shopping center
Shops
Terraces
Turkish Citizenship
Central Location
City Views
Reception
Commercial Units
Hotel Services
Bosphorus View
Malls
Sea Views
Performance Hall
Generator